With a massive collection of books, a 20 ft tall T-Rex skeleton, events, and stunning architecture, the @friscolibrary gives a mix between museum and library! Coming in at the sixth largest in the state, the library welcomed 37k visitors within the first 9 days of opening!
Updated April 2023
---
$62 million and 3 years later, it's finally here! The new Frisco Public Library, situated at 8000 Dallas Parkway, just opened on March 4th and covers an area of 158,068 sq ft, making it the sixth largest library in Texas and 3x the space of its previous location!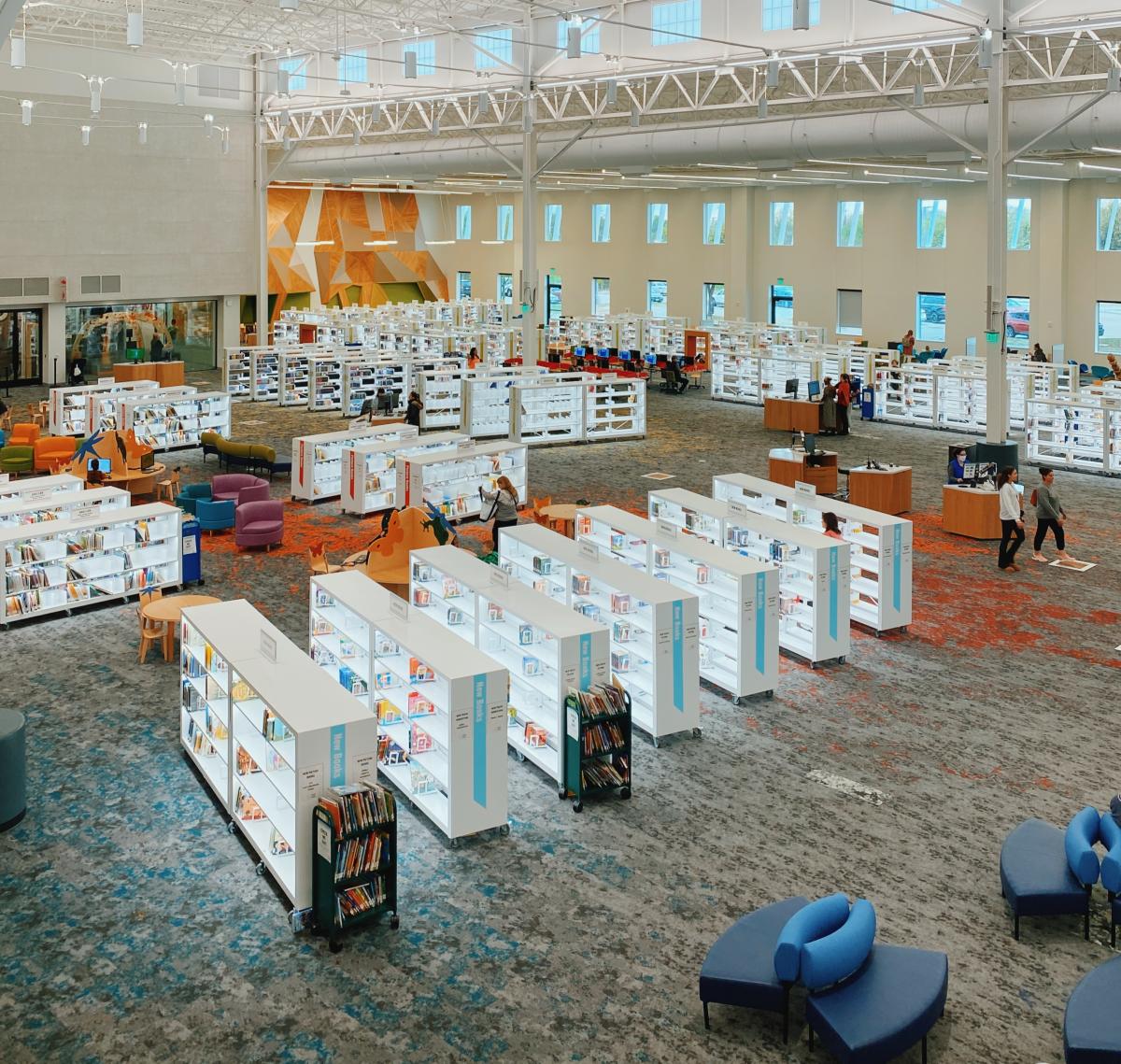 FEATURES
With a collection of 284,000 items, 22% of which are digital, you're sure to find something that captures your interest. Find self-checkout, VR/AR holographic computers, a drive-thru service, plus conference & study rooms, making your visit more convenient than ever! Get some work done on one of their 210 computers or 77 screens (flat, touch, and projection), all while being able to easily access outlets!
THE DESIGN
The library's architecture pays tribute to the endangered Texas Blackland prairies through native landscaping & décor. Wooden panels on the outside nod to early architecture, while the changing colors of the prairie seasons are reflected in the carpet inside! Plus, a second-floor terrace provides a view of the Grand Park property & it's stunning!
FOR THE KIDDOS
Say hi to Rexy, the 20 ft tall T-rex skeleton replica whose footprints around the library make rumbling sounds when they're stepped on! Toddlers can enjoy the Pond area with board books, while the Ready to Read Railroad at Tiny Town offers pretend play areas & STEM activities.
P.S. Guests can check out travel backpacks, cake pans, ukuleles, sports kits, drones & GoPros to learn before buying!
HOURS & DETAILS
Mon-Thurs: 9AM - 9PM
Fri-Sat: 9AM- 6PM
Sun: 1PM-6PM.
(Frisco residents have free membership with full amenities, while residents of Allen, McKinney, Plano & The Colony can get a free card. For other TX residents, a card is available for $50/year w limited amenities).
---
YOU MAY ALSO LIKE