The number of times we've driven by the giant plot of land on Henderson Ave wondering if we'd ever see anything come of it, with an article or two popping up every now and then with news that something was coming. And now it looks like that is finally happening, with groundbreaking this summer! On top of that, current buildings will be receiving a facelift soon too. Here's what you can expect!
Updated April 2023
---
The more casual and nightlife-friendly pair to Knox, which forms Knox-Henderson when put together. Henderson starts at 75 and extends down to Ross Ave, filled with many fun sports bars, Irish pubs, vintage shops, and hipster boutiques and brands. The neighborhood has been growing in popularity over the last couple of years, especially in the nightlife and restaurant scene!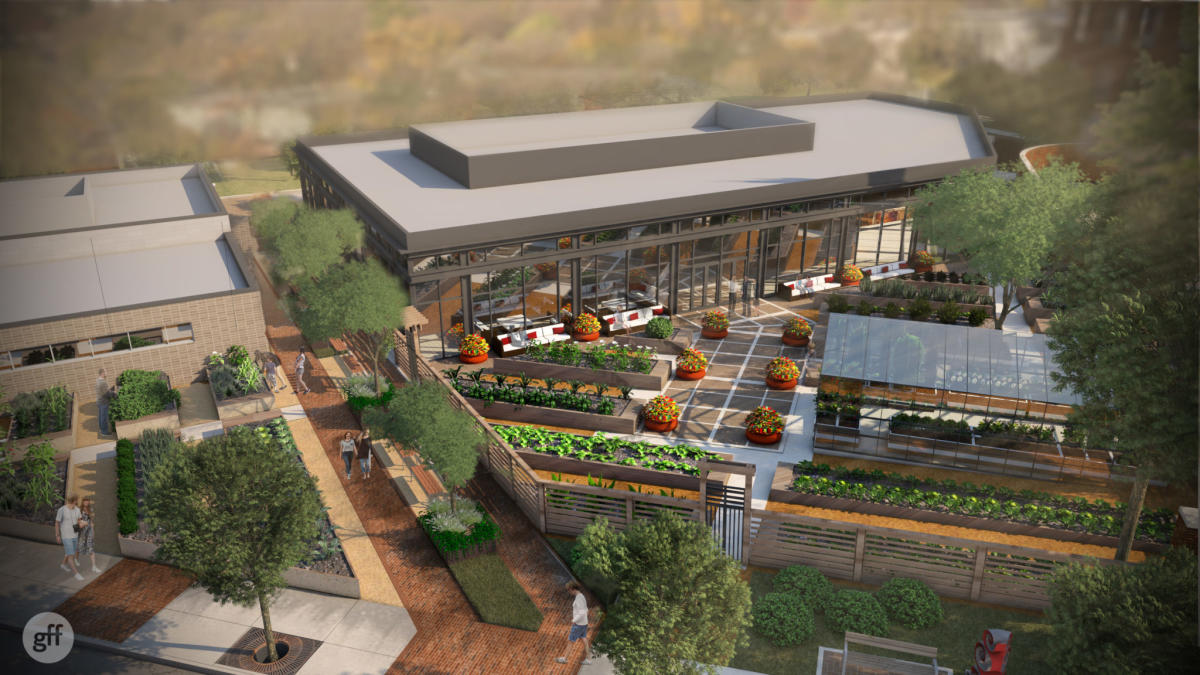 Renderings courtesy of GFF Architects
THE BACKGROUND
Back in 2018, plans were approved by the city council to develop the 4.5-acre plot of land between Glencoe and McMillan. But rezoning the pandemic and ownership changes postponed it. Now, according to the Dallas News, construction will begin starting with 12,000 sq ft of retail space.
THE NEW DEVELOPMENT
Swipe above to see what you may expect as the development comes together, complete with restaurants, retail, and office space. From renderings, it appears that some new buildings may continue the small house retail vibe of Henderson, while another piece of it may look more like South Congress's new development down in Austin - a two-story combined modern retail space.
A REFRESH OF CURRENT BUILDINGS
If you've also been wondering what would happen to the former Sushi Axiom and Henderson Tap House…well, those retail spaces will be getting some TLC too, and making way for new tenants when complete. You can also find a rendering of it above too but no timeline was noted in the Dallas News articles for when construction would begin for that piece of the project.
WHAT DO YOU THINK?
When City Council was originally voting on the changes in 2018, according to another Dallas News article, there was a lot of opposition from East Dallas residents that it would cause traffic and also take away from the traditional characteristics of the neighborhood. At the same time, younger residents looked forward to the changes to create more walkability vs. a lackluster street of several different sections.
What do you think of the changes? Love it, hate it, excited, worried?! Share this article with your friends to discuss, and explore our favorite spots in the Henderson neighborhood in the meantime!
---
YOU MAY ALSO LIKE