Fort Worth is home to incredible food, the TCU Horned Frogs, the historic Stockyards District and unsurprisingly – great music & nightlife! Whether you're visiting from out of state or another Texas city, check out our list below for our go-to's for the best music and nightlife in the Fort!
Updated August 2023
---
If you've heard of the stockyards, then you've definitely heard of Billy Bob's, the world's largest Honky Tonk! This indoor rodeo arena is home to restaurants, bars, mechanical bulls, shopping, and multiple stages, all under one roof that brings in both country icons and up-and-coming artists! It's the perfect nightlife stop with live music and two-stepping every night! 
Stockyards | Directions
This state-of-the-art venue is Fort Worth's latest large-scale venue for big name artists, sporting events, family shows and rodeo performances. Check out their event schedule before you make your way to Cowtown to enjoy a night out at one of the city's bests!
Cultural District | Directions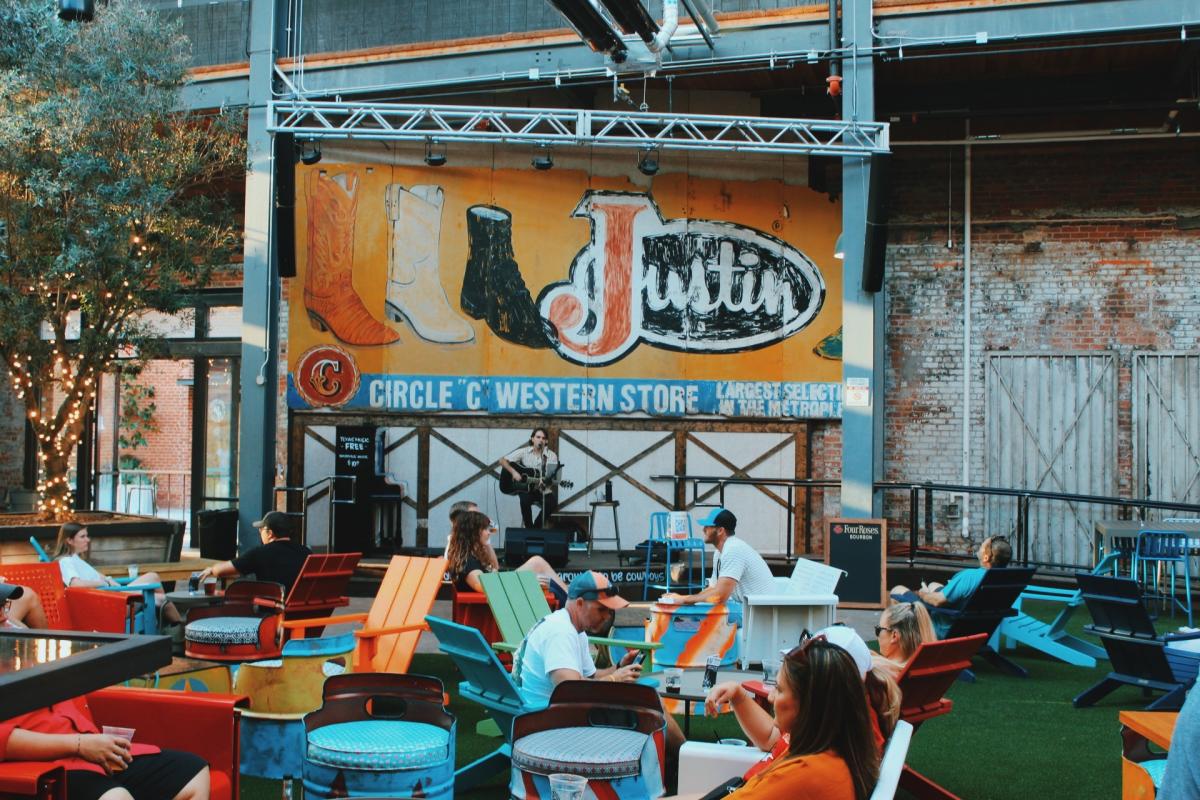 From the team behind the beloved Dallas bar, Truck Yard, comes Second Rodeo Brewing located on Mule Alley in the Stockyards! It's a one-of-a-kind backyard oasis a beer hall, mismatched colorful chairs & unique seating options cozied up next to their epic music stage. Catch one of their three free daily sets ranging from Outlaw Country, Western Swing, and Texas Blues. Set times are listed on their website! 
Stockyards | Directions
As it's name suggests, this moody bar is the only bar located underneath the historic Stockyards! The intimate atmosphere offers live music, DJs, and dancing. This joint in the heart of the Stockyards was voted "Oldest Neighborhood Bar" and is definitely worth a visit!
Stockyards | Directions
This intimate venue on the west side of the city is best known for bringing in incredible alternative musical artists and art exhibits, along with great food & drinks! Check out their events page for what's coming up and enjoy an intimate night out on the town!
Southside | Directions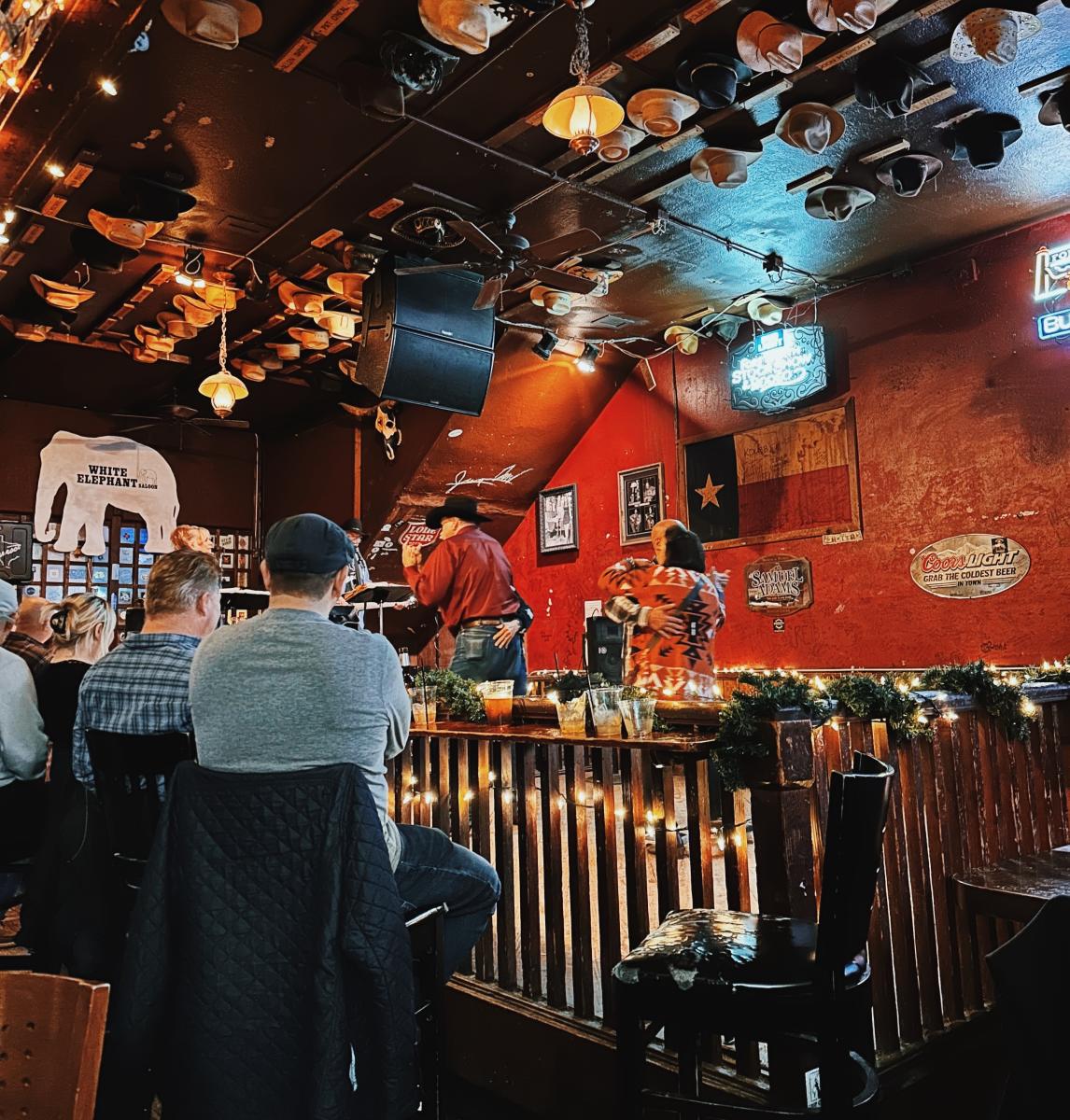 A quirky concept from famous Fort Worth chef Tim Love, White Elephant Saloon is an authentic Texas watering hole offering live music and with it, dancing! The vibe is spot on with a real wood dance floor, Wild West decor, and a ceiling of cowboy hats. This is definitely the place to bring out your dancing boots for late night fun!
Stockyards | Directions 
Every Friday and Saturday you can enjoy this award-winning improv show that is built around audience participation, which is truly hilarious and always different! They make fun of themselves, the audience, and act out a variety of skits using words that you contribute at the beginning of the show, for an all-around great evening!
Sundance Square | Directions
Pete's Dueling Piano Bar is just as it sounds, talented pianists battling it out on their baby grands! The experience is so unique and high energy, the musicians interact with the always lively crowd, performing today's pop hits and well-known classics! 
Downtown | Directions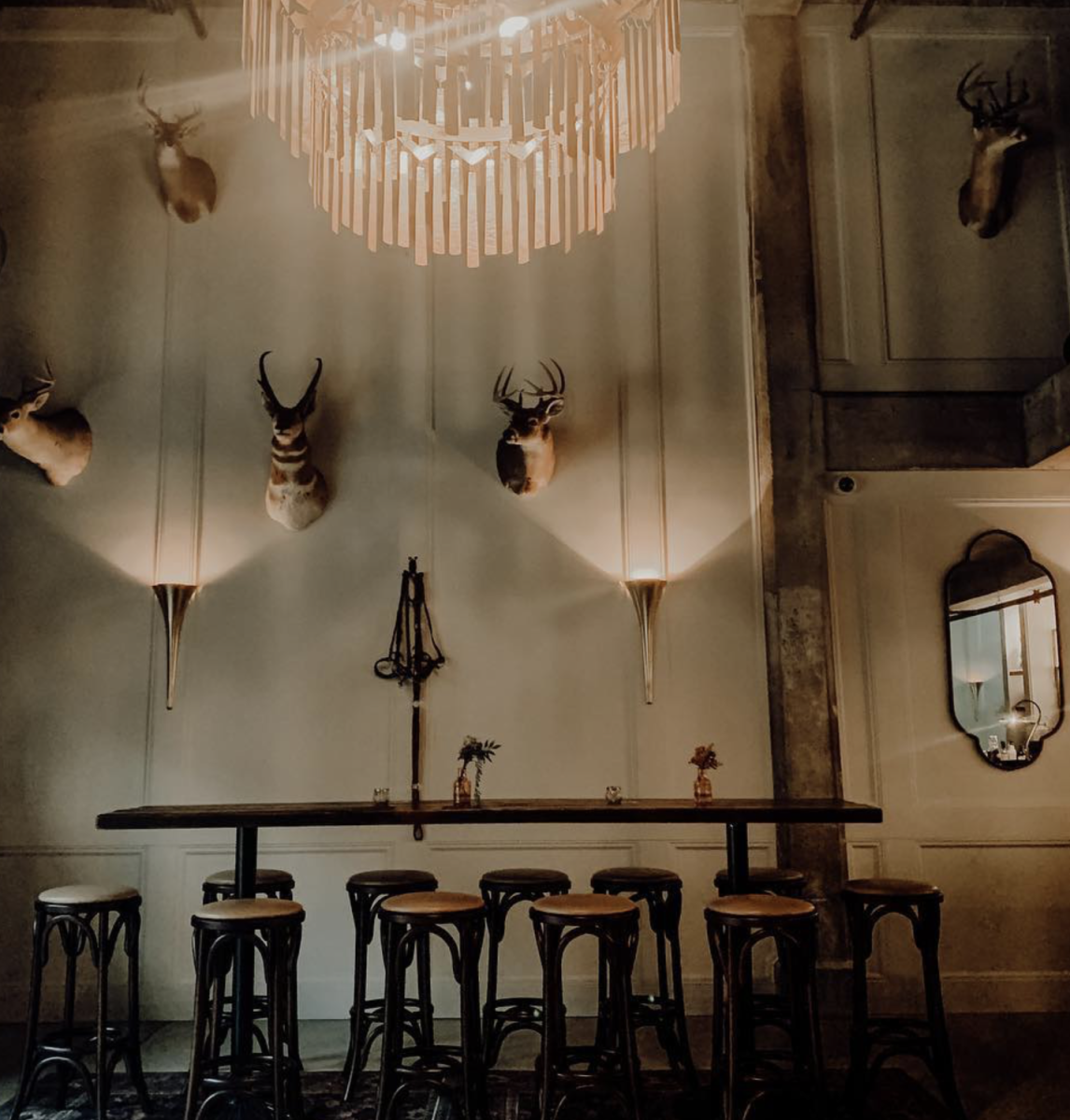 This hidden bar on Mule Alley is a must for a fun drink with a group or high energy date night, they're open until midnight Monday-Friday + Sunday, and until 1am on Saturday! All their cocktails are named after famous historic cowgirls and the aesthetic is homey with a twist of Western chic!
Stockyards | Directions
Set in a vintage bookstore, this cocktail lounge and speakeasy is a Fort Worth hidden gem with different concepts on each level! Grab cocktails in the vintage bookstore or head to the dimly lit speakeasy that will transport you to the 1920's! Hint: the password is revealed each night on their Facebook page!
Downtown | Directions
Feeling a little bluesy or swanky? This craft cocktail club is a hideaway for locals and visitors alike, providing both local and national jazz talent for your listening enjoyment! Pro tip: check their website before going as there is a dress code! 
Sundance Square | Directions
---
YOU MAY ALSO LIKE