Happy International Women's Day! Today is a globally celebrated holiday in which women are recognized for the contributions & achievements they've made and the challenges they've faced, while also bringing attention to issues like gender equality. Here are some ways you can celebrate and support around Dallas today and throughout the month!
Updated March 2023
---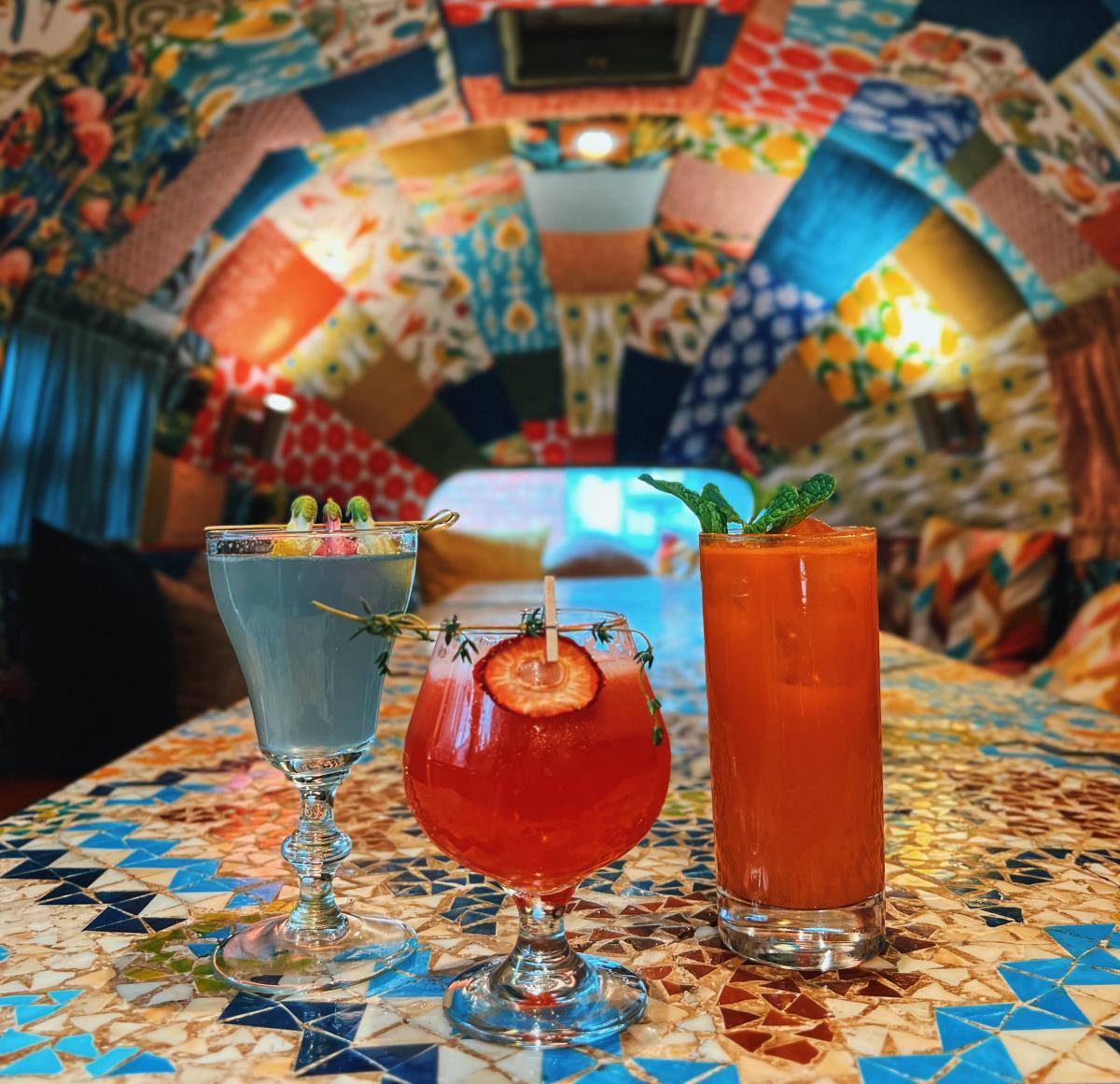 Ida Claire is a funky, southern influenced restaurant + bar and is celebrating Women's History Month by featuring 3 brand new cocktails, all created by their incredible female bartenders! For every featured cocktail sold, $2 will be donated to the Texas Women's Foundation! You can enjoy these cocktails all throughout March & they include:

🌼Spring Forward: Gin, Lemon, & Rothman Creme de Violet, Italicus
🍓Strawberry Fields: Gin, Lemonade, Lavender Simple Syrup, Strawberry Puree
🥕What the Fudd: Bourbon, Carrot Juice, Apple Juice, Ginger Tisane, & Peach Liqueur
DALLAS WOMEN'S HISTORY MONTH EVENTS
Head to the Beeman Hotel at 5pm to test your knowledge on women's history! Plus, enjoy live music and $5 wine and bubbles all day.
Northeast Dallas | Directions
Mata Hari House 5:30pm to 7:30pm
Design District | Directions
Stop by the Shops at Legacy from 5pm to 7pm to shop from one of our fave women-owned brands, Kendra Scott! Use code GIVEBACK-DKJAD online.
Plano | Directions
Eataly is celebrating all the amazing women in food and drink around Dallas! The evening starts at 6pm, with bites and sips from local businesses and Eataly chefs served all night long.
Park Cities | Directions
Support local women-owned businesses at Ocho Oak Cliff from 11am to 4pm! The event will also include delicious Latin food, tequila sips, and more.
Oak Cliff | | Directions
Klyde Warren Park is hosting The Boho Market from 10am to 3pm! Featuring local women-owned vendors, the shops will have plenty to explore -- plus tons of food trucks in the park!
Uptown | Directions
Enjoy a walking tour through Historic Downtown McKinney, and learn about the women who shaped the city! The free tour occurs March 14th from 9:30am to 10:30am, and March 25th from 11am to Noon. Wear comfortable walking shoes!
McKinney | Directions
Celebrate women in whiskey at Haywire Uptown! This free event is from 5pm to 6pm, featuring sips of the Austin-created whiskey from Nancy Fraley. To continue the fun, book a res for dinner afterward!
Uptown | Directions
Stop by Nasher Sculpture Center from 11am to 5pm to celebrate Mountain Moving Day! Created by Senga Nengudi, the celebration honors the power of the creative process to awaken and expand our human potential. See artist-led projects, interactive resources, and more. This event is free and family-friendly.
Arts District | Directions
Shop all things women-owned at the Dallas Arboretum! 
White Rock | Directions
Celebrate women in wine at Haywire Uptown! 5pm to 6pm
Uptown | Directions
Shop tons of unique items from women-owned businesses while you network and learn business tips! This free expo is in support of Anna's House, a charity helping families dealing with domestic violence, homelessness, and mental health issues. The event lasts from 12pm to 4pm
Richardson | Directions
Join at Haywire Uptown for another Wednesday of celebrating women in whiskey! This free tasting is from 5pm to 6pm, with sips of the Lewisville-based whiskey while meeting Natasha DeHart, Founder & Blender of Bendt whiskey.
Uptown | Directions
Celebrate Women's History Month at Virgin Hotels! The She's Like Kind of a Big Deal: Womens' History Month Panel Discussion will feature female business leaders from Dallas. The event lasts from 6pm to 8pm.
Design District | Directions
---
YOU MAY ALSO LIKE