If you're looking to develop your personal health and wellness in a safe and welcoming environment, check out the lovely Latina owned Kopal Studio! 
After visiting as a team and taking an evening meditation class, we fell in love with the studio, the aesthetic environment, and the unique practices!
Updated July 2022
---
Kopal Studio is a holistic wellness studio that opened its doors May 2021 in Oak Cliff. Kopal originates in the Latin America region and is often used in sacred ceremonies to purify a space and bring in positivity. Kopal Studio aims to focus on the spiritual side of yoga and how it can help your overall well-being. They offer both Spanish and English classes, so that anyone can participate in meditation, yoga, soundbaths, and more!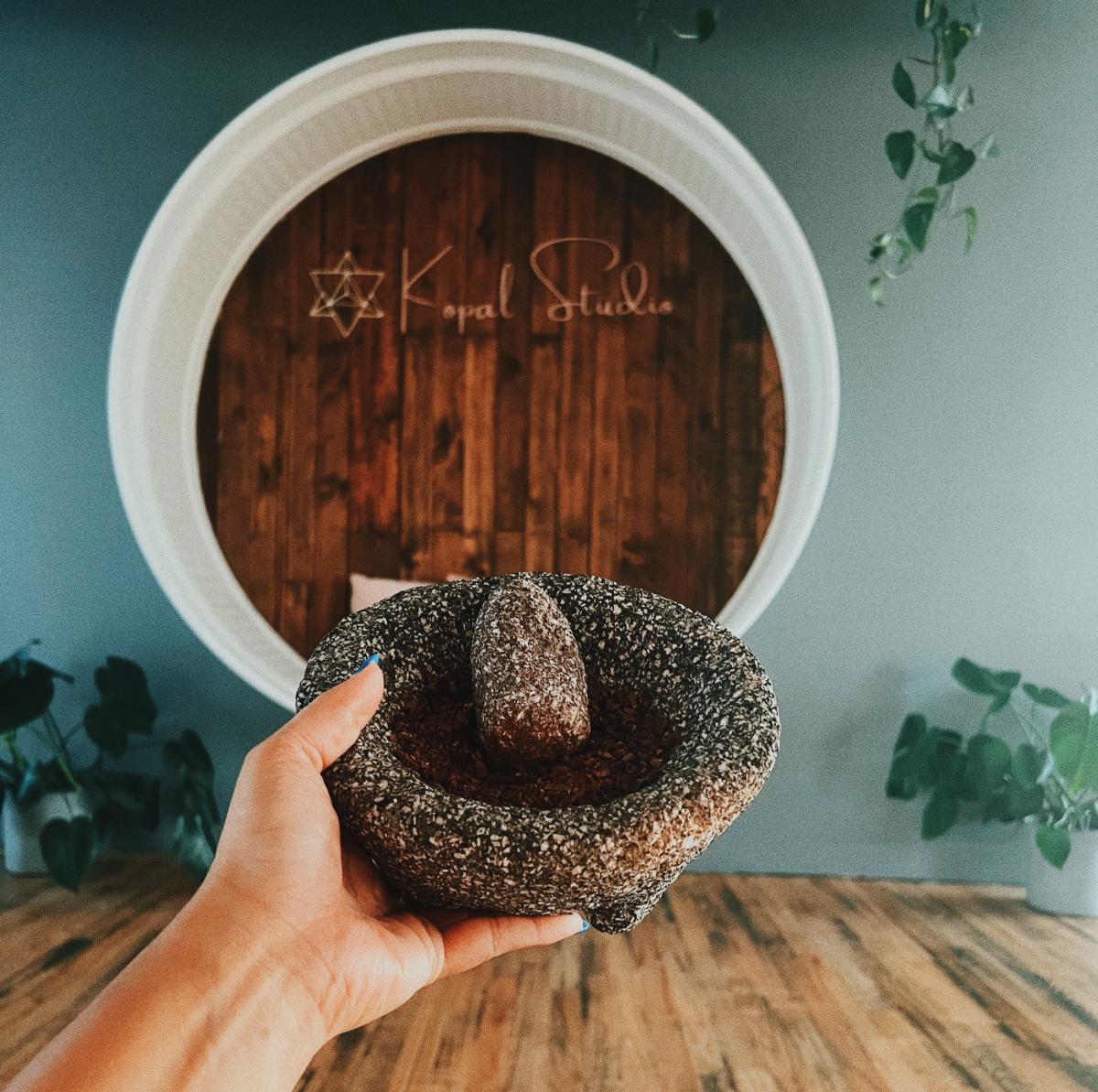 SPACE
Walk up the stairs when you arrive to find the cutest little door with a pink sign denoting you're in the right place! The airy space with large windows is sprinkled with pink accents and the smell of incense that creates a zen environment. You can expect to walk in and find candles lit and calming sounds playing for the ultimate relaxing experience.
CLASSES
Their yoga classes are available for all levels from beginners to advanced! Their yoga classes focus on personal growth and strength with a variety of styles like slow flow and power vinyasa classes. They recently started hosting New Moon events, and are one of the few places to do so. The New Moon events are about manifestation and reflection on one's intentions entering a new month's lunar cycle.
CEREMONIES
Our team participated in the Cacao Ceremony, which allowed our team to experience making cacao and drinking it together. Each attendee partakes in grinding the cacao as the instructor shares the rich history and the benefits of cacao rooted in Latin America. The cacao is then passed as the group drinks it and meditates on the experience. It's a true bonding moment!

So if you're looking for a new wellness practice to add to your routine, check out the cutest Kopal Studio and find your peace!
---