When we tell you we are obsessed with these new coolers, we truly mean it! La La Land Kind Cafe has outdone themselves with these insanely delicious drinks. Our team had a hard time choosing a favorite because they were all so tasty. Whether you customize your drink or go with the classic recipe, these new coolers are the perfect way to beat the heat!
Updated July 2023
---
If you aren't familiar, La La Land Kind Cafe is one of the cutest cafes in Dallas serving coffee, matcha, coolers, and beyond! With 6 locations, this iconic yellow spot is known for their delicious drinks that pair perfectly with yummy toasts and bites, aesthetics, and, of course, their kindness!
CHOOSE YOUR COOLER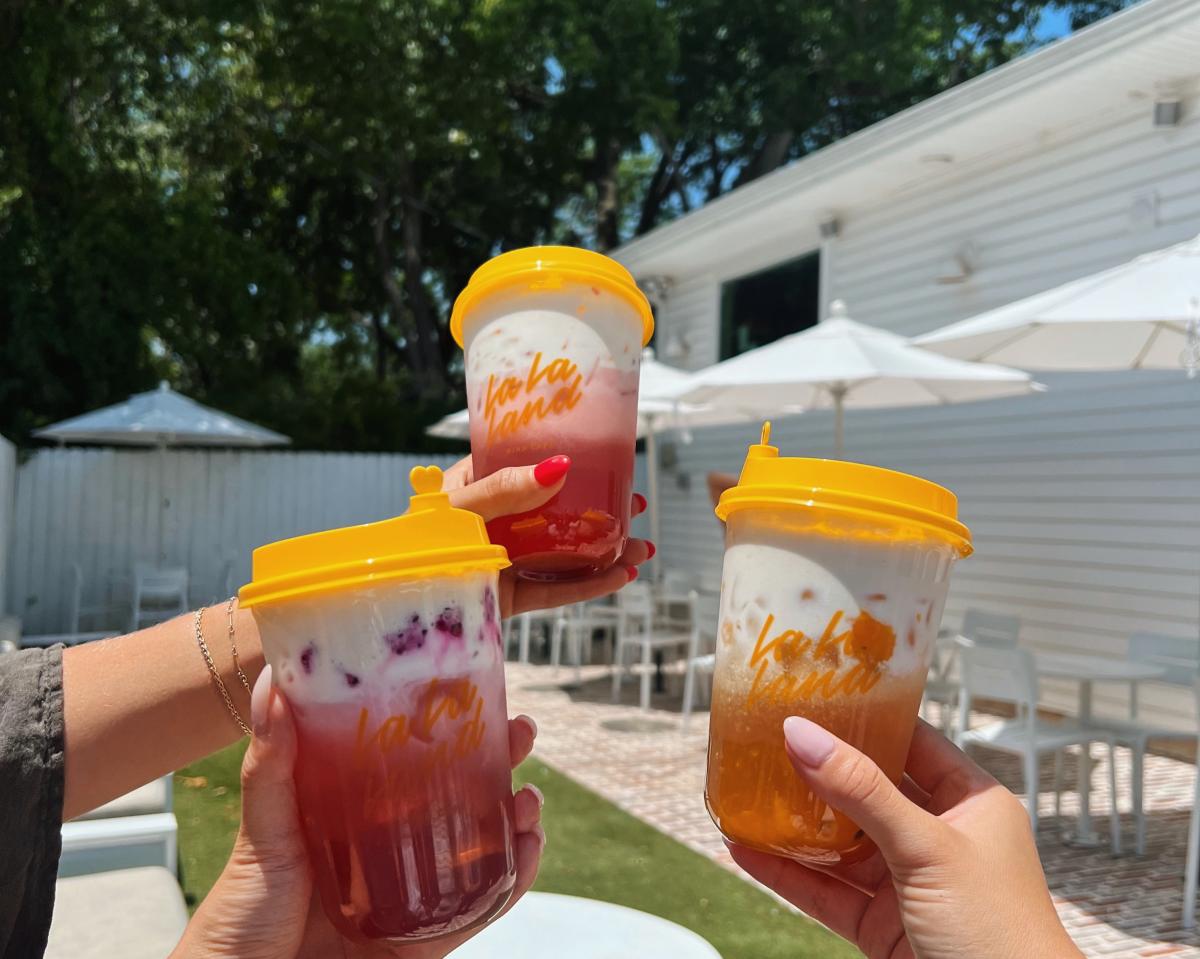 🍓 Strawberry Splash: fresh strawberries combined with delicate white tea
🥭 Mango Passionfruit: juicy mangos and tart passion fruit
🧊 Guava Dragon Fruit: guava nectar and tangy dragonfruit

CUSTOMIZE YOUR COOLER
Make this refreshing beverage your own with tons of delicious customizations! If you'd rather keep it simple with no add-ins, stick to the Classic with fresh fruit and a white tea base. If you want to mix it up, the options are truly endless! For a citrusy and sweet taste, add lemonade to your cooler. For a creamy smooth texture that mellows out the fruity taste, add coconut milk. One of our faves is adding cloud foam that's sweetened with honey, making the drink taste almost like a milkshake. You can even add a shot of matcha for an extra pick-me-up!
CHECK THEM OUT