Another day another pop up! Feliz Navidad from Las Almas Rotas, the world-renowned Mezcaleria, and they're celebrating big with over the top decor and new cocktails! 
Updated 2022
---
NAVIDAD PROGRAM
Step inside a Christmas pop-up with disco balls, streamers, and festive music blaring through the speakers. Enjoy 6 new cocktails specially curated for all drinkers! We recommend the Ponche served warm in a hand-painted mug from Mexico and the Mazapan Eggnog with almond rum, coconut milk, and mazapan cookie cream! 

It's truly a perfect setting for a unique night out with the crew, special date night, or those looking to indulge in new cocktails!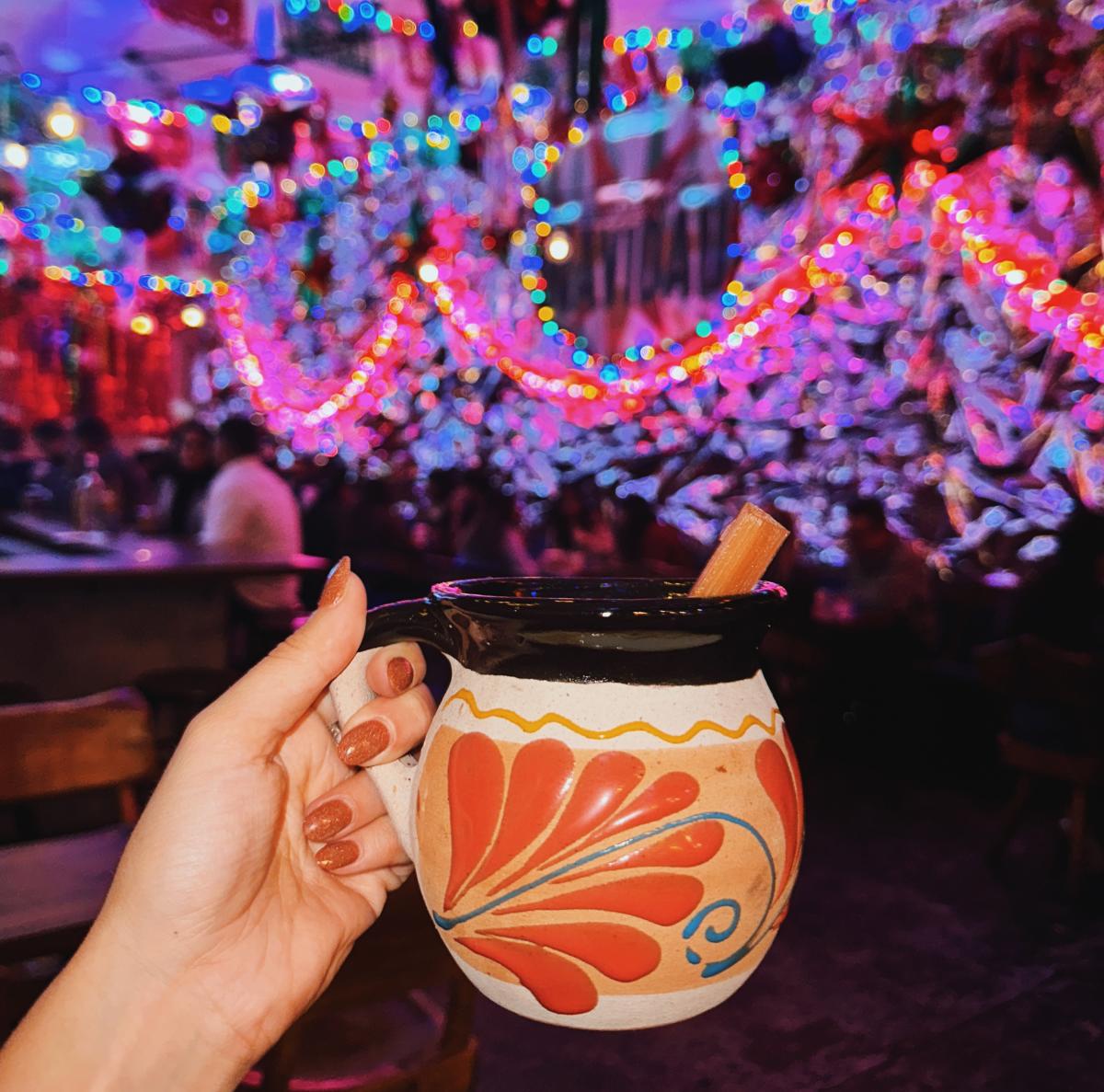 LAS ALMAS ROTAS
If you aren't familiar, Las Almas Rotas is one one of North America's only bar programs dedicated solely to Mexican spirits! They specialize in small batch agave tequilas from all over Mexico and they pride themselves in serving tequilas without any additives. The bar is gorgeous and it's so fun to learn all about the culture and stories behind each flavor profile!

Fun Fact: they were 2020 and 2021 James Beard semifinalists for the best bar program in the country!


BUT WAIT THERE'S MORE
This year the Spirits Room is going to be transformed into a separate but complimentary concept perfect for hosting your personal or business holiday party! Plus there's shirts, calendars, and gift cards available should you need a gift for the tequila-lovers in your life! 

So add this bar to your Christmas pop-up list and if you haven't checked it out yet, nows the time! Cheers!
---
YOU MAY ALSO LIKE