If you love a good speakeasy and haven't made your way to Grapevine to check out Magnum, hidden inside Hotel Vin, you need to add it to your list! It's the perfect spot for a night cap or date night and we're sharing all the details on the prohibition-era bar.
Updated July 2022
---
MAGNUM SPEAKEASY
One of the newer concepts to open inside of Hotel Vin at the end of last year is their intimate 18-seat speakeasy. Find it hidden through a secret door inside a retro phone booth. When you get inside the phone booth, you'll pick up the phone and listen to the message before the door opens to let you in. It's pretty cool! Inside you'll find a moody ambiance, prohibition style cocktails and hard to find spirits.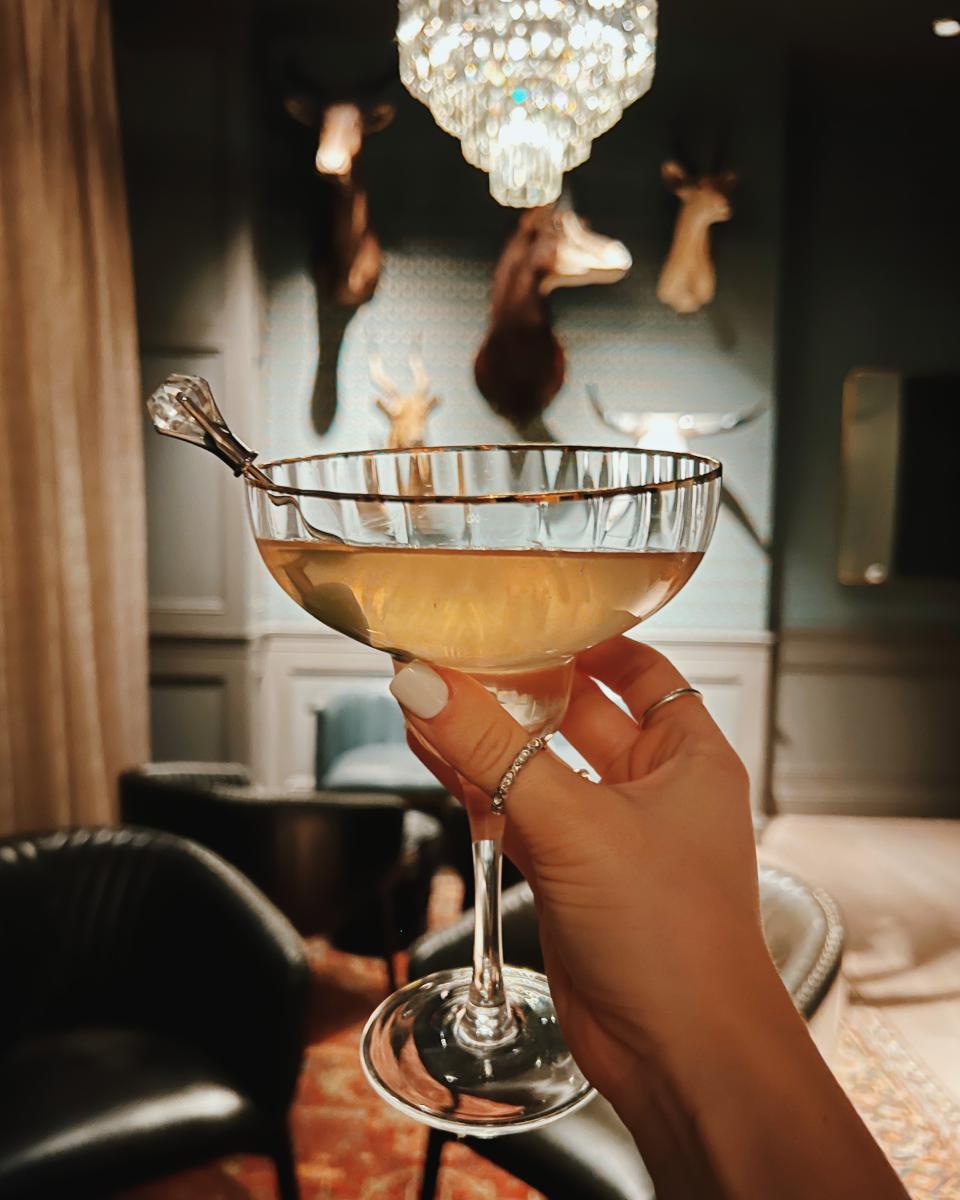 SPACE
The space is cozy and intimate and lit by mostly candlelight. It has a very swanky yet inviting feel to it and the decor is pretty eclectic! You'll find wallpaper, a funky mix of art, chandeliers, leather seating and some Texas touches like skulls and animal heads on the wall.
DRINKS
Their cocktail list features 8 seasonally rotating cocktails and one dealers choice that lets the bartender create something special based on what you like. Our favorite is the Seltzer of the Queen which has strawberry vodka, lemon drizzle, elderflower, and pineapple-blossom seltzer!

In addition to cocktails you'll find a list of high end and hard to find spirits, mostly bourbons and whiskeys!
HOURS + RESERVATION
Magnum is only open on Fridays and Saturdays from 5pm-12am and reservations are highly encouraged! Head to the link in Hotel Vin's Instagram bio to reserve your spot!
 
HOTEL VIN
We can't get enough of Hotel Vin and always find ourselves there any time we make the trip to Grapevine. The 120-room boutique hotel is situated right in the heart of the historic downtown and features several incredible foodie spots inside! And Fun fact it made the Conde Nast Traveler readers choice list of top 10 best hotels in 2021!

Tag a friend and make your plans to check out the swanky Magnum Speakeasy inside Hotel Vin!
---