Dallasites owe many a happy hour to Mariano Martinez, inventor of the frozen margarita and the frozen margarita machine! His invention of the frozen marg not only popularized tequila in Texas (cheers to that!) – it also put Dallas on the map as the number one margarita destination! Read all about Mariano's Hacienda below, and make your plans to cheers to history!
Updated June 2023
---
This space is as Tex-Mex as it gets, with old-west-meets-retro-cantina decor! In the main dining room, you'll find black-and-white photos of cowboys, wagon wheel chandeliers, and cow print tablecloths, plus a window where you can watch them make tortillas!
The bar area features a jukebox and a plaque honoring the World's First Frozen Margarita! You can find other historical memorabilia throughout the restaurant, even on the shady patio which is perfect for sipping a marg!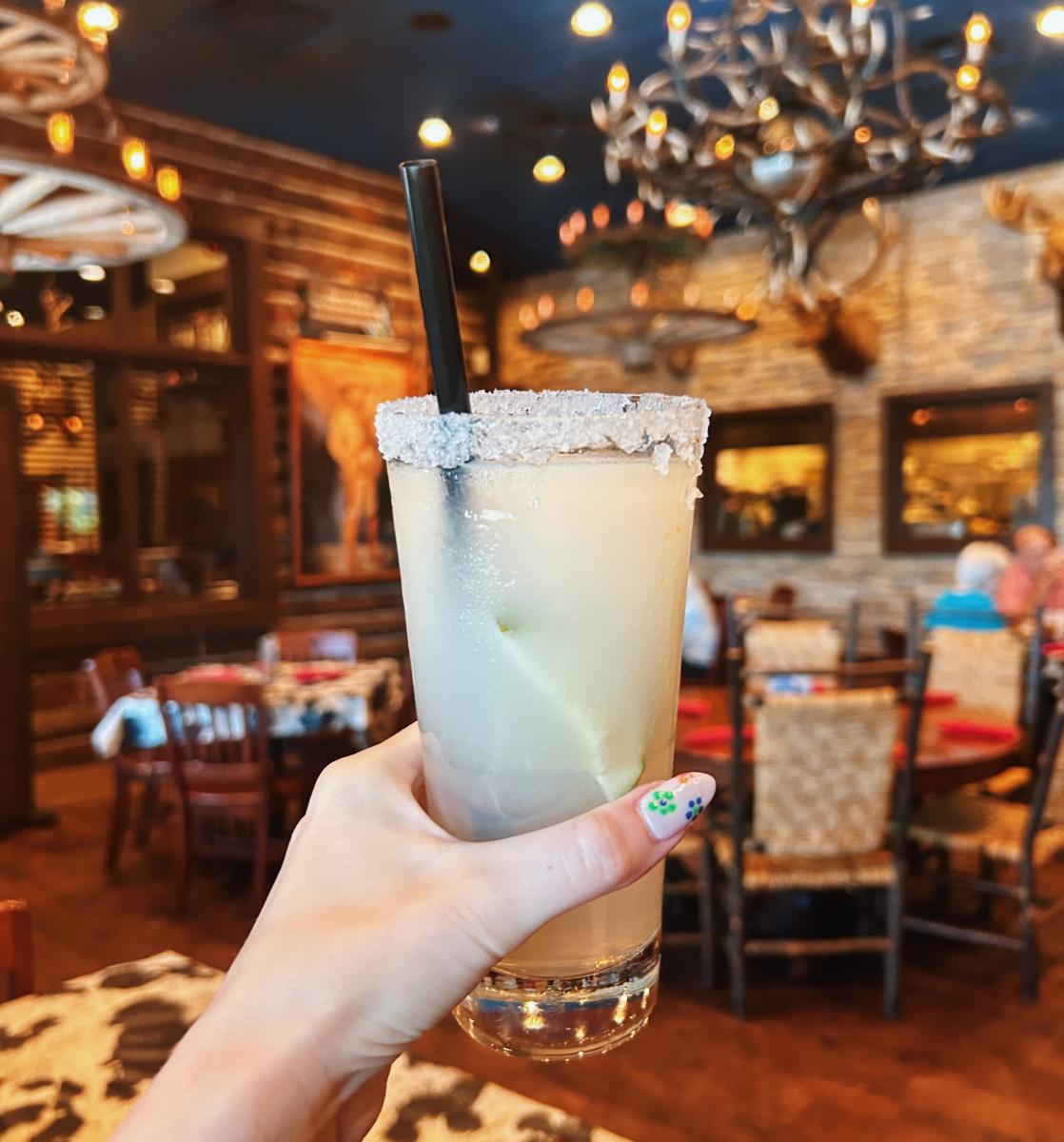 THE STORY
It all started here with a man and a machine! In 1971, Mariano Martinez was making blended margaritas with his father's secret recipe at his first restaurant. However, customers complained that the consistency of the drinks was…pretty inconsistent. Trying to fix this, he noticed a Slurpee machine at 7-11, and his genius idea was born! He used a soft-serve ice cream machine as the World's First Margarita Machine, which was a huge success. Word spread as the margaritas poured, and it soon became the standard for restaurants across the country.
Today, the original machine itself currently lives in the Smithsonian in Washington, D.C., but you can still pay homage to its birthplace!
THE MENU
The famous margs come in classic flavors like original, mango, and strawberry, plus a few other rotating seasonal options. Pair your sips with Mariano's other claim to fame – mesquite grilled fajitas! They're made with custom log fired grills + sweet mesquite wood, giving the meat and veggies an incredible smoky flavor. Don't skip on other mesquite menu items either, like the fire-roasted salsa, steak + even seafood!
TAKE A TOUR