If it wasn't obvious, we love food! But the food we are the most passionate about is that is created thoughtfully and sustainability. And that ethos is perfectly exemplified with Molino Oloyo, a local pop-up making waves in the foodie world for the authenticity of their cuisine, for the connection to Mexican culture and for the traditional way that they make corn!
Updated August 2022
---
Molino Olōyō was born from a longing to express the true soul of Mexican cuisine while using local and seasonal ingredients. And you can experience Molino Oloyo through weekly food pickups, pop ups at various events or special tasting dinners whether private or public.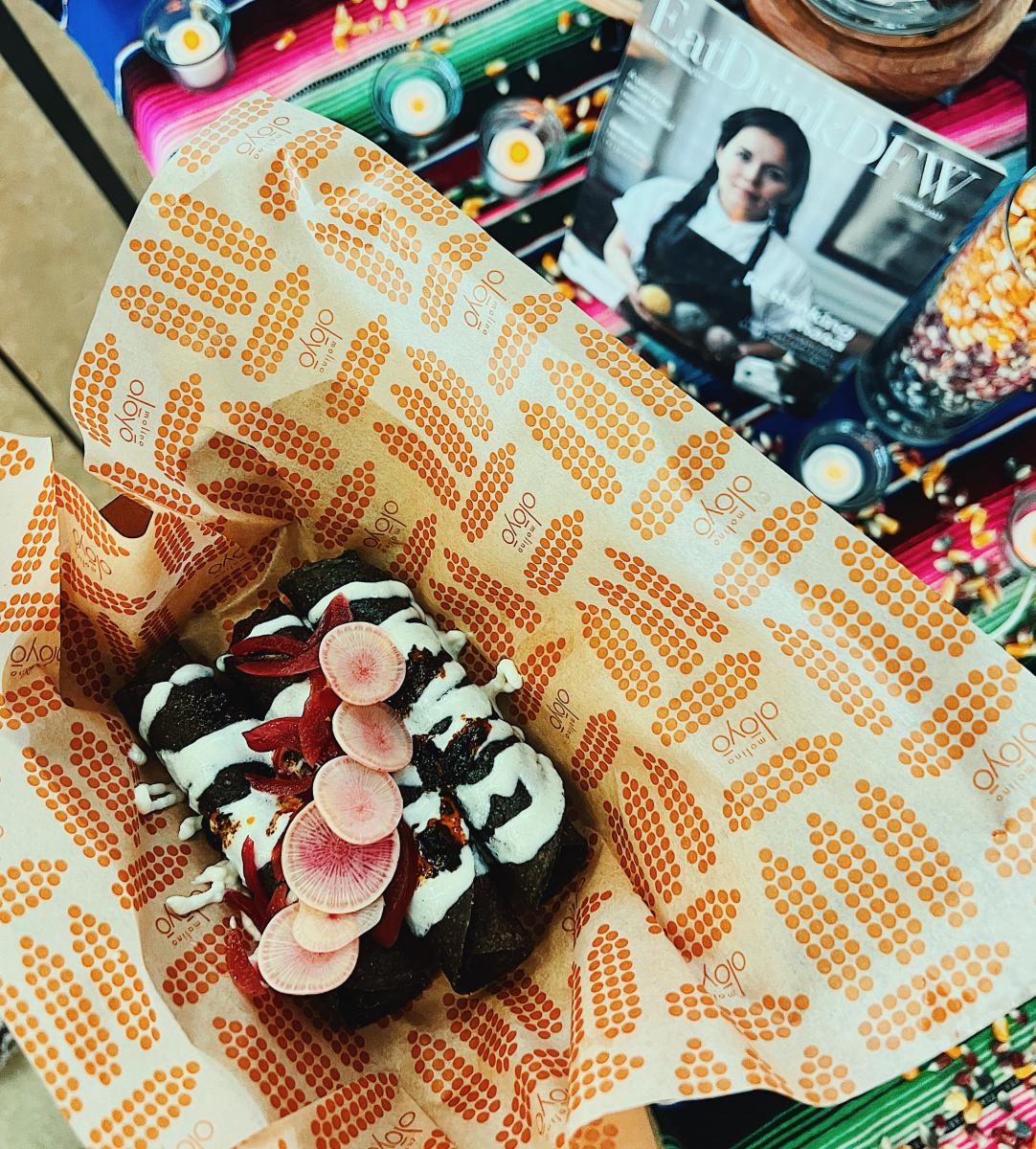 HEIRLOOM CORN
The foundation of Molino Olōyō is a Mexican saying: "Sin maíz, no hay país." "Without corn, there is no country." Understanding the importance of corn, Molino Olōyō nixtamalizes heirloom corn grown by small family farms in Mexico. With corn as her base, Olivia creates masa centric dishes with vivid, fresh flavors of Mexico.
THE CUISINE
Olivia was born in Colima, Mexico and pulls from family recipes in her cooking. And her partner Jonathan incorporates fresh vegetables into their dishes, right from their regenerative farm in South Dallas. Their hope is to use as many products as possible first from their farm, then from local producers and lastly, from elsewhere but sourced sustainable and ethically. 
THE EXPERIENCE
Wrap all of what we said into a weekly order of tamales and corn tortillas, or a tasting dinner that revolves around corn, and your taste buds will thank you. The food Olivia and Jonathan are creating is truly amazing, and our experience at one of their first of many public tasting dinners was out of this world special. 

Make sure to follow Molino Oloyo for future dinner announcements, for their weekly orders OR to learn more about other ways to experience their cuisine and all that it encompasses.
---