Have you ever visited Koreatown? Find it at Royal Lane and Harry Hines, near Farmer's Branch and Irving. We love experiencing the culture and food there, which make us feel like we've transported to another country.
Updated August 2022
---
ABOUT KOREATOWN
According to an article by D Magazine, "Old" Koreatown* began developing in the 80's as "a handful of Korean wholesale businesses capitalized on older, cheaper real estate" in the area which would "eventually be named the Asian Trade District." Now it's home to restaurants, spas, karaoke spots, markets, salons and more, and while it's a tight knit community for many, it's a place worth visiting for others who wouldn't normally cross paths with the area. 

*"New" Koreatown can be found in Carrollton.
---
FAST CASUAL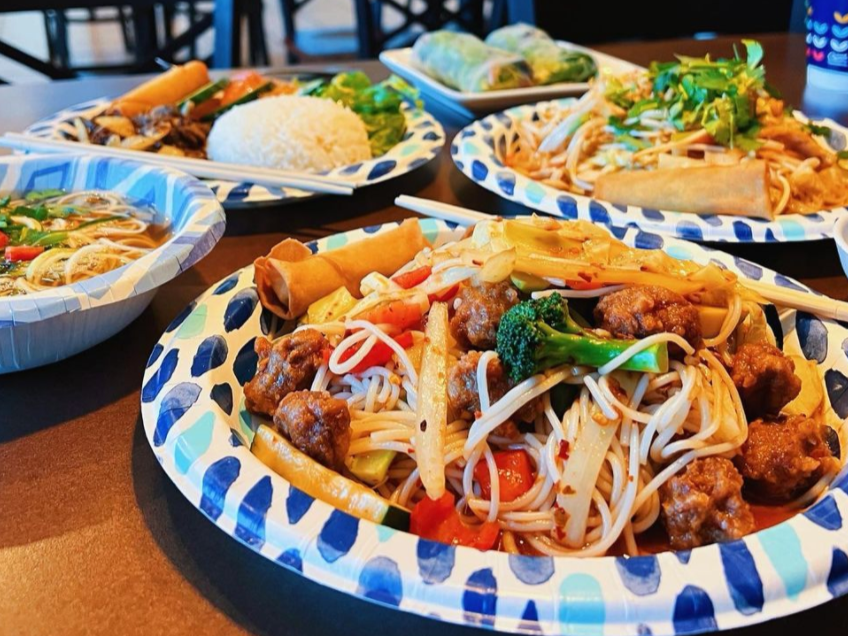 FAST CASUAL
Damasita has earned rave reviews for their delicious flavors, hearty portions, and reasonable pricing! Their dishes are the essence of authentic Korean cuisine! | Royal Korea Town Plaza
Goji Cafe offers 100% vegan Asian cuisine! It's a go-to for delicious food with a healthy twist. The menu is extensive with 18 rice dishes and 13 soup dishes! | Koreatown
For traditional Korean food that is also available for catering, check out E Rae! Their menu consists of soups and stews, rice bowls, noodles, and other specials! | Koreatown
Dumpling lovers unite here! The menu at Hong Dumpling house is small, but if you're looking to explore different kinds of dumplings, this is the place! | Koreatown
---
KOREAN BBQ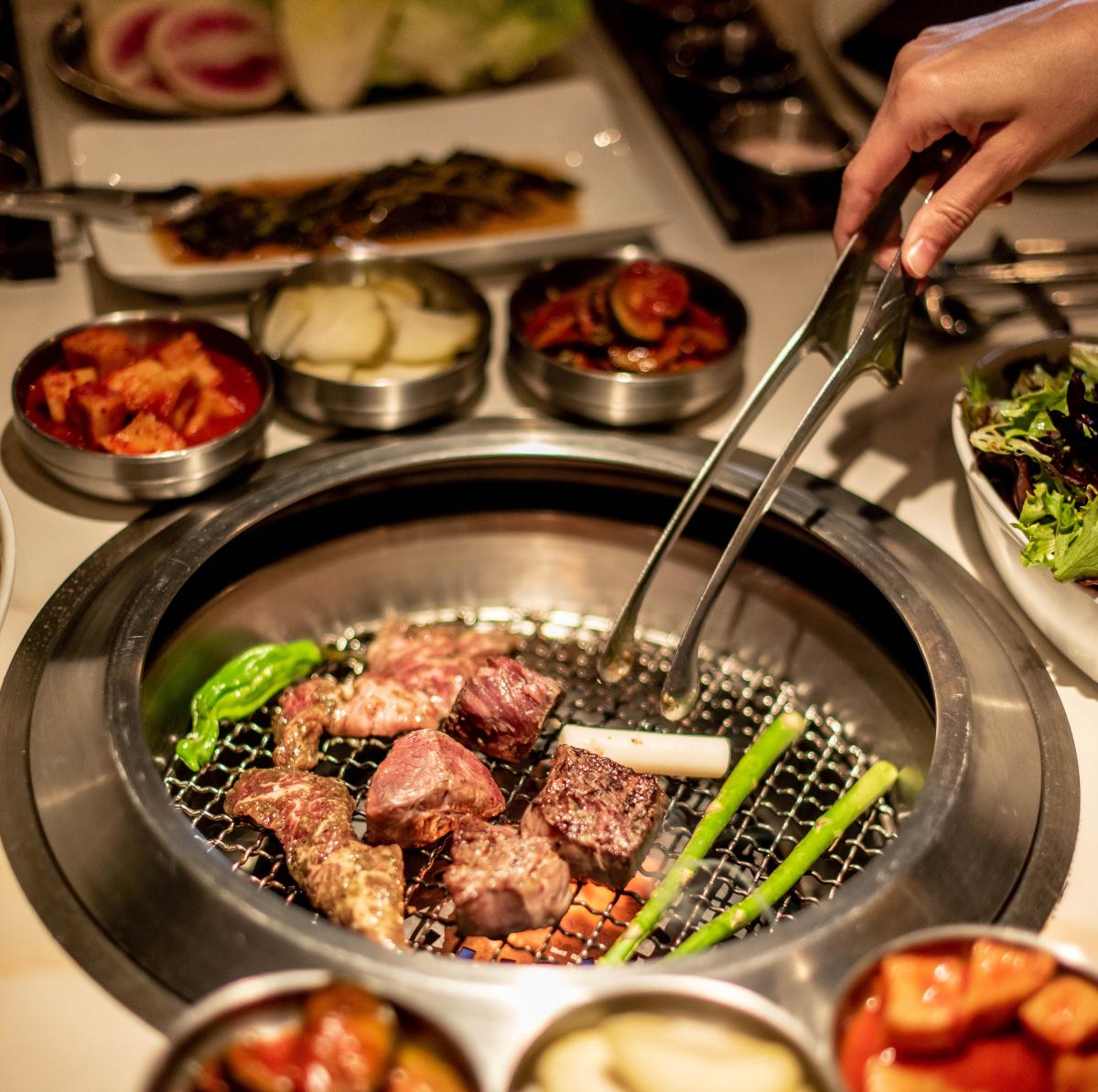 KOREAN BBQ
Burnin92 offers Korean barbecue prepared on charcoals, rather than over propane or natural gas, giving it a unique flavor! Come for skewers and other barbecue dishes! They're open until midnight during the week and until 2 AM Fridays and Saturdays, so keep it on your list for late-night go-to's! | Koreatown
With a Michelin star chef from Seoul, South Korea, Nuri Grill is Koreatown's upscale steakhouse! On-table grills create the opportunity to create memories while you dine and to enjoy the steak you make! | Koreatown
---
HOT POT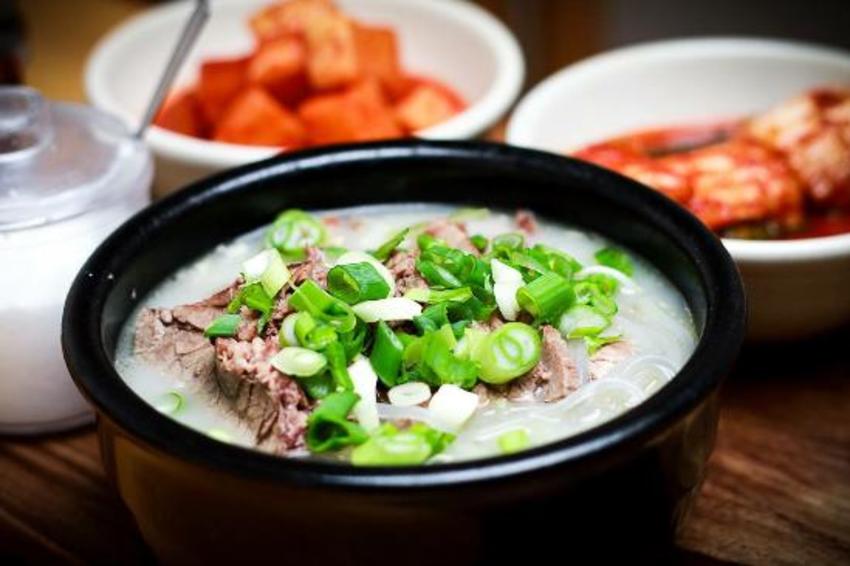 Photo courtesy of Hanbat
HOT POT
If you're an adventurous eater, visit Dallas Hanbat for seven hot pots, among other signature dishes that feature very unique flavors! Pork back-bone and goat meat are just two of their standout ingredients. Make sure to also try the Seol-Lung-Tang, which is their Korean signature soup made with ox bones, brisket, and other cuts and seasoned at the table. | Koreatown
Check this spot out for the ultimate shabu shabu experience! Choose your soup base, your meats, other add-ins and then cook your meal in your hot pot! There are a lot of ingredients to choose from, so you can truly customize your dish! | Koreatown
---
OTHER RESTAURANTS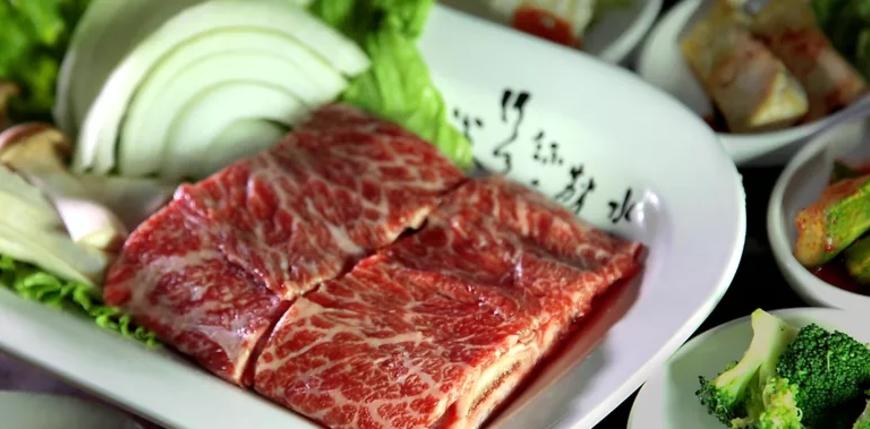 Photo courtesy of Seoul Garden
OTHER RESTAURANTS
With rave reviews about the welcoming staff and delicious soup options, Doma Seolleongtang offers soul food with lots of flavor. They even have robots to bring dishes straight to your table! | Koreatown
Gomonae Restaurant
This family-owned restaurant offers a limited menu, but their authentic dishes keep people coming back time after time! They have the staple Korean dishes, and they also have unique variations like spicy cow head bone stew for the daring crowd.  | Koreatown
This no-frills spot offers homestyle Korean food that you order at the counter when you walk in. With consistent and caring staff, you know you will be well taken care of when you walk in! | Koreatown
From stews to stone pots to pancakes to charcoal grilled meat, Seoul Garden's got it all! This is a great place to get a feel for different Korean dishes as their menu is extensive and full of different flavors! | Koreatown
---
LATE NIGHT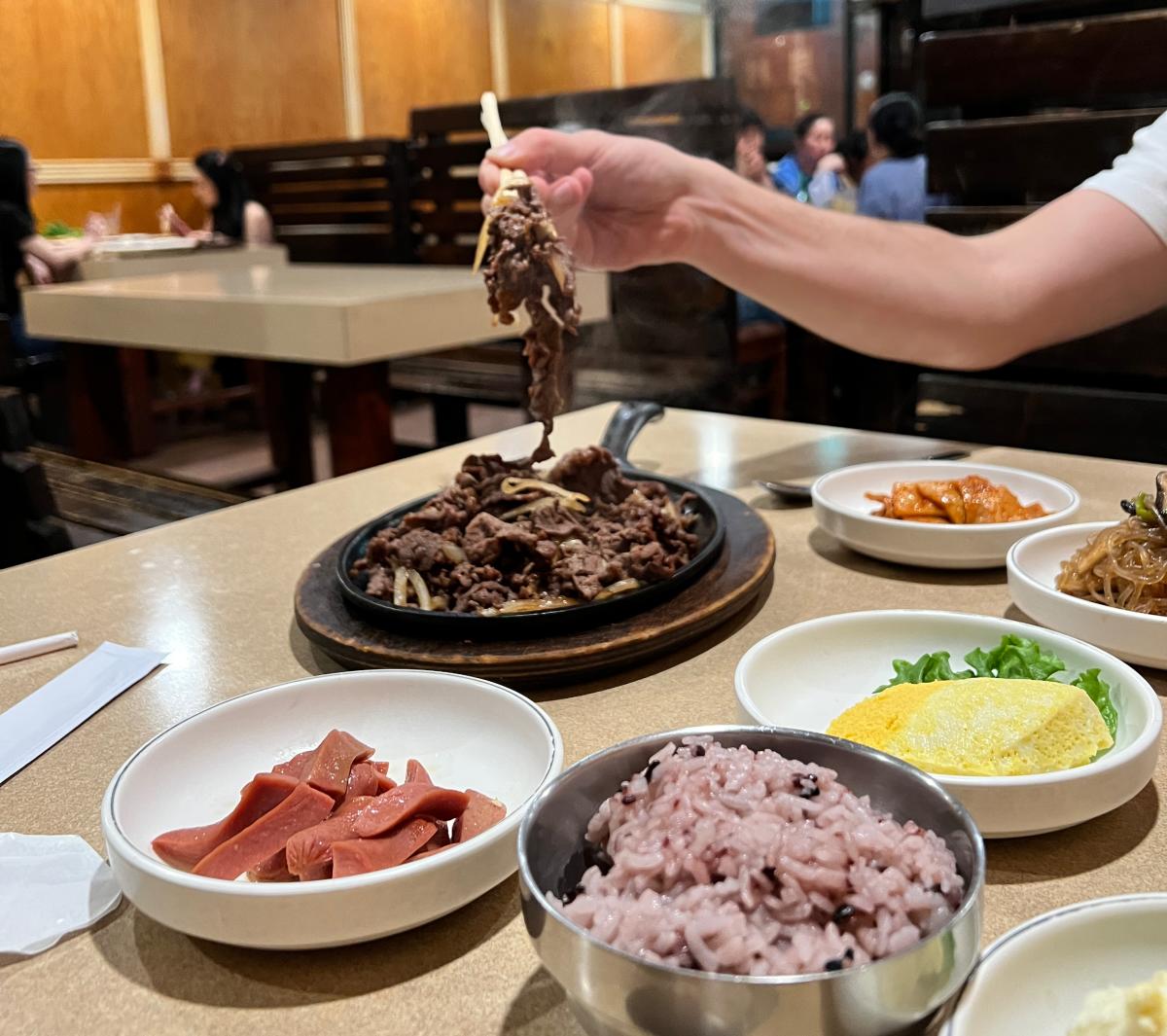 LATE NIGHT
Open til midnight on Sundays and til 2 AM Tuesday - Saturday, Dal Dong Nae is a hidden gem with generous potion sizes. Try something new like chicken gizzards or play it safe with one of their fried rice options! | Koreatown
DanSungSa is open 'til 4 AM Thursday and Friday and 'til 2 AM every other day! When the late night cravings kick in, stop by for a bulgogi quesadilla, a Korean street omelette or wangseawoo, which are shrimp and crab egg rolls with cream cheese. | Koreatown
With numerous Korean-style chicken dishes in addition to soups and other items, No. 1 Plus Chicken puts a special twist on late night eats. Check it out until 10 PM Sunday and Tuesday - Thursday and until midnight Friday and Saturday! | Koreatown
Nurungji Chicken grills all chicken over oak wood to bring out the flavors of their various dishes including wings, rotisserie chicken, fried chicken and more! They're open 'til 10 PM every day!  | Koreatown
This spot is open 'til 2 AM Tuesday - Thursday and 'til 4 AM Friday and Saturday. Once inside you'll understand that the attentive service and late night bites that hit the spot are the reasons people keep coming back! | Koreatown
---
KARAOKE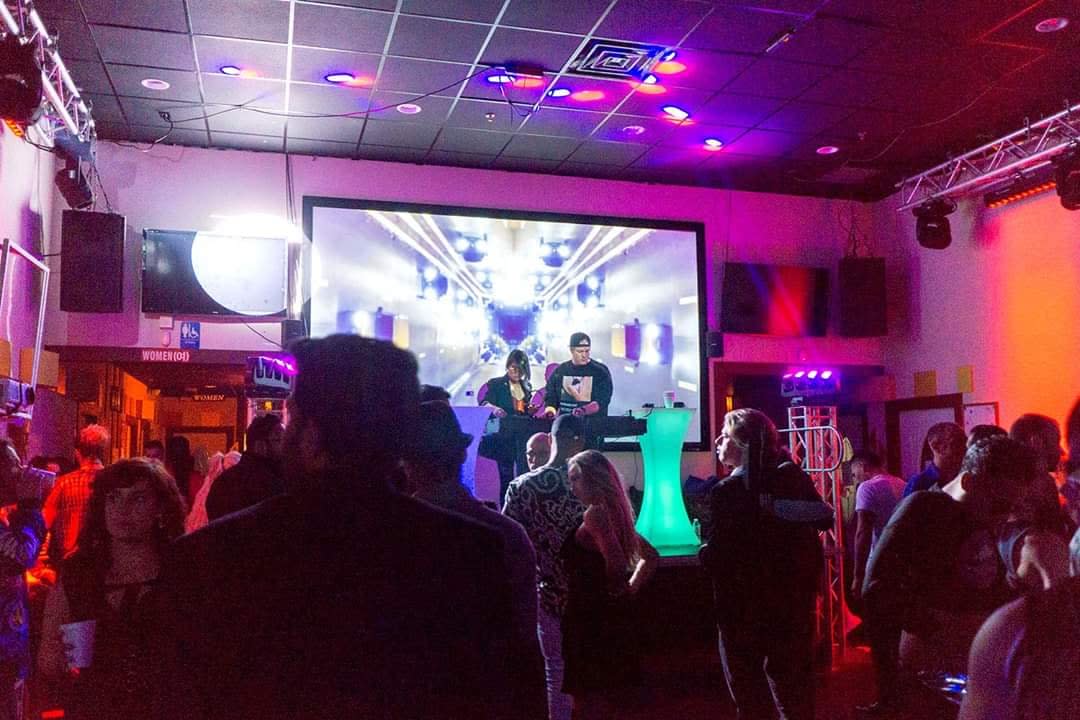 KARAOKE
If you're looking to host a large karaoke party, check out Encore Family Karaoke for one of their fourteen rooms with a full bar and kitchen! The kitchen serves Korean food, which is a great way to spice up your typical karaoke experience! | Koreatown
With a Korean chef, Soju101 is an Asian fusion restaurant with a private karaoke room. Their vibrant decor in the karaoke rooms combined with their unique dishes, like pizza with bonito flakes, make for a karaoke night you won't forget! | Koreatown
---
MARKETS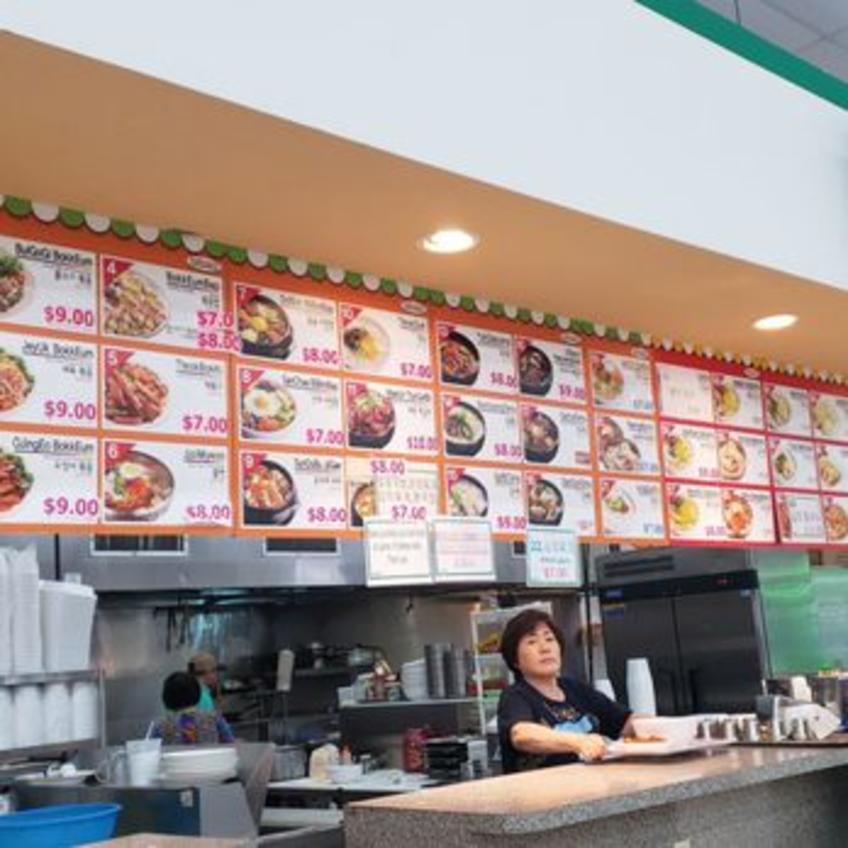 Photo courtesy of Komart
MARKETS
This international market has the unique ingredients to perfect any Asian dish, and they also have a food court! This spot holds a special place in locals' hearts as it's been around for over 15 years and has been known for its great meals. | Koreatown
This quaint market focuses on Korean good and is touted for its competitive pricing and for its food court. While they don't sell produce, their frozen foods, like the kim chi, are raved about! | Koreatown
---
COFFEE & BAKERIES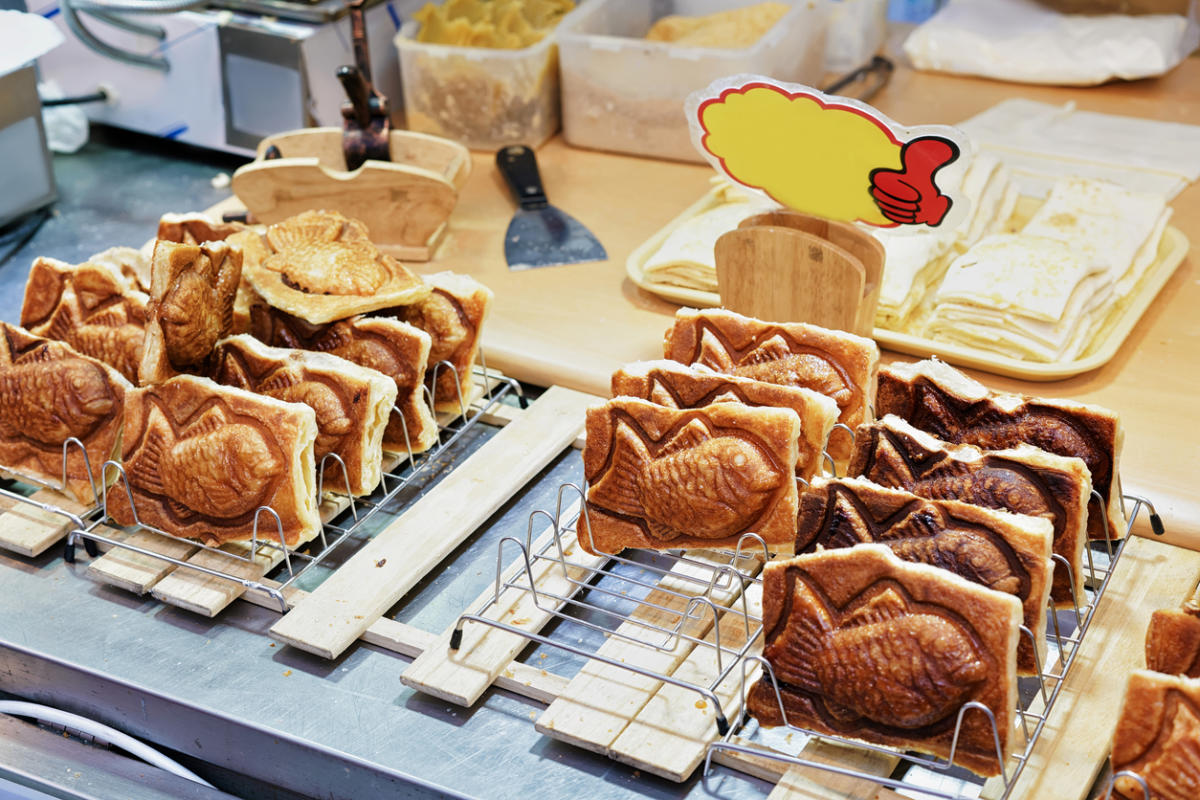 Photo courtesy of 9 Rabbits
COFFEE & BAKERIES
For fun takes on coffee, tea, boba, smoothies and slushies, visit 9Rabbits! There are lots of options to choose from in addition to their breakfast, lunch and dessert items! | Koreatown
Mozart Bakery blends European and Asian influences into their baked goods, coffee, and tea! Visit for macarons, wedding cakes, and other baked goods! | Multiple locations
New York Bakery
With a wide variety of baked goods including cream cheese bread, sponge cake, and almond cookies, you will satisfy your sweet tooth here! Their coffee and staff are raved about too! | Koreatown
Visit Peridot Coffee to try the flat green teas or Korean iced coffee! It's also a go-to for boba, and each of their drinks is full of flavor! | Koreatown
A great study and hangout spot, Tom N Toms offers smoothies, tea, coffee, and baked goods like pretzels, caramel cinnamon bread and more! Their food options are unlike your typical coffee shop pastries, so it's a great addition to the normal routine. | Multiple locations
---
Korean owned King Spa & Waterpark is the ultimate escape! Relax while enjoying a massage, the pyramid room sauna, and the bade pool, and make sure to enjoy the 70,000 sq. ft. waterpark before you leave! Grab a drink at the Aqua bar, which is poolside, and enjoy some American and Korean dishes before you head out.
---