Floating the river should already be on your Texas bucket list, but we recently discovered that you can float while posting up with your crew in a tiki cabana for the day and enjoying a full slate of other activities! We've got the 101 on Son's Island and why it should be on your summer adventure list!
Updated June 2022
---
Son's Island started in 2014 on a hidden island in Seguin on the Guadalupe River. The owners transformed the island into a tropical paradise with Hawaiian-style cabanas and docks that extend out to the river. And now there are five more locations in the Hill Country area that all back up to a river and offer a lineup of activities for the day (or night)!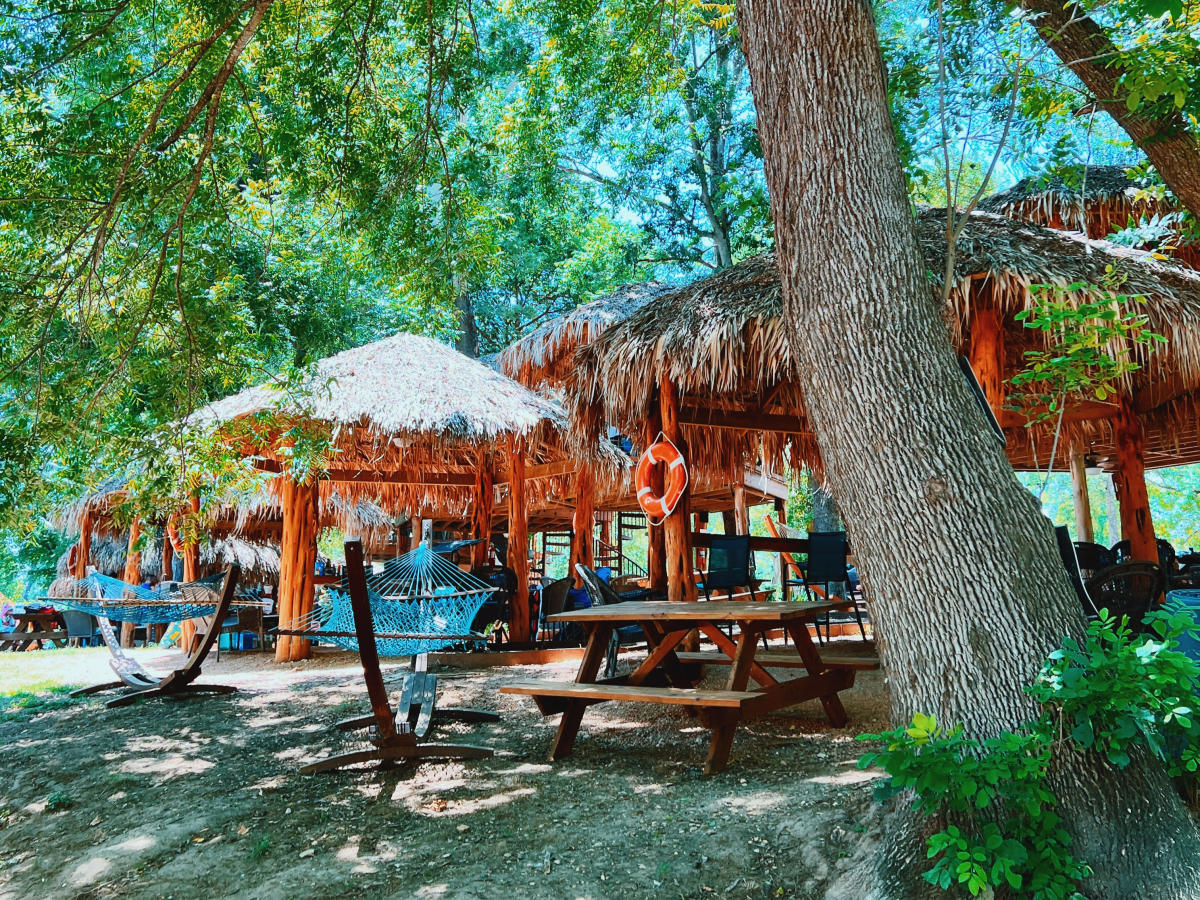 AMENITIES
Each property is different in its layout and offerings but all offer a setting against a river with water activities. Rent a cabana, kayak or paddle board or tube the river, grill out, enjoy the hammocks, play volleyball, fish, camp or glamp! There are lots of fun ways to enjoy the great outdoors.
BLUE RIVER CAMP
We recommend getting your feet wet with the Son's Blue River Camp location about 30 minutes outside of New Braunfels. Not only do they have two-story tiki cabanas that fit up to 15 people, but they also have a great 2 hour float with a shuttle! It's calm, chill and unpopulated so a great option for floating while skipping the crowds and getting a spot to hang out before and after! You may even catch a concert on their custom stage!
PRICING
Book a picnic table or a cabana on their website. They start at $75 and $99 respectively, but on summer weekends, they can be double or triple that price. Please note that the original Son's Island location is currently closed for the 2022 season.
---