Calling all soda lovers! If you haven't seen the viral TikTok videos of people mixing creamer in their sodas you may have no idea what a "Dirty Soda" is but we're here to spill all the details on the shop that has taken social media by storm, Swig! We were so intrigued when we heard about the crazy soda combos that you have to taste to believe, but after visiting Swig we can can confirm... it's delicious!
Updated June 2022
---
Swig got it's start in 2010 in Saint George, Utah when a husband and wife duo turned their Diet Coke obsession into a drive-thru soda shop that serves up unique flavored sodas and cookies! They deemed it "dirty soda," which refers to soda mixed with ingredients like coconut creamer, lime juice and other unique flavors.

Their new Texas location is 30 min north of Dallas in Fairview and there are several more locations planned to open throughout the metroplex!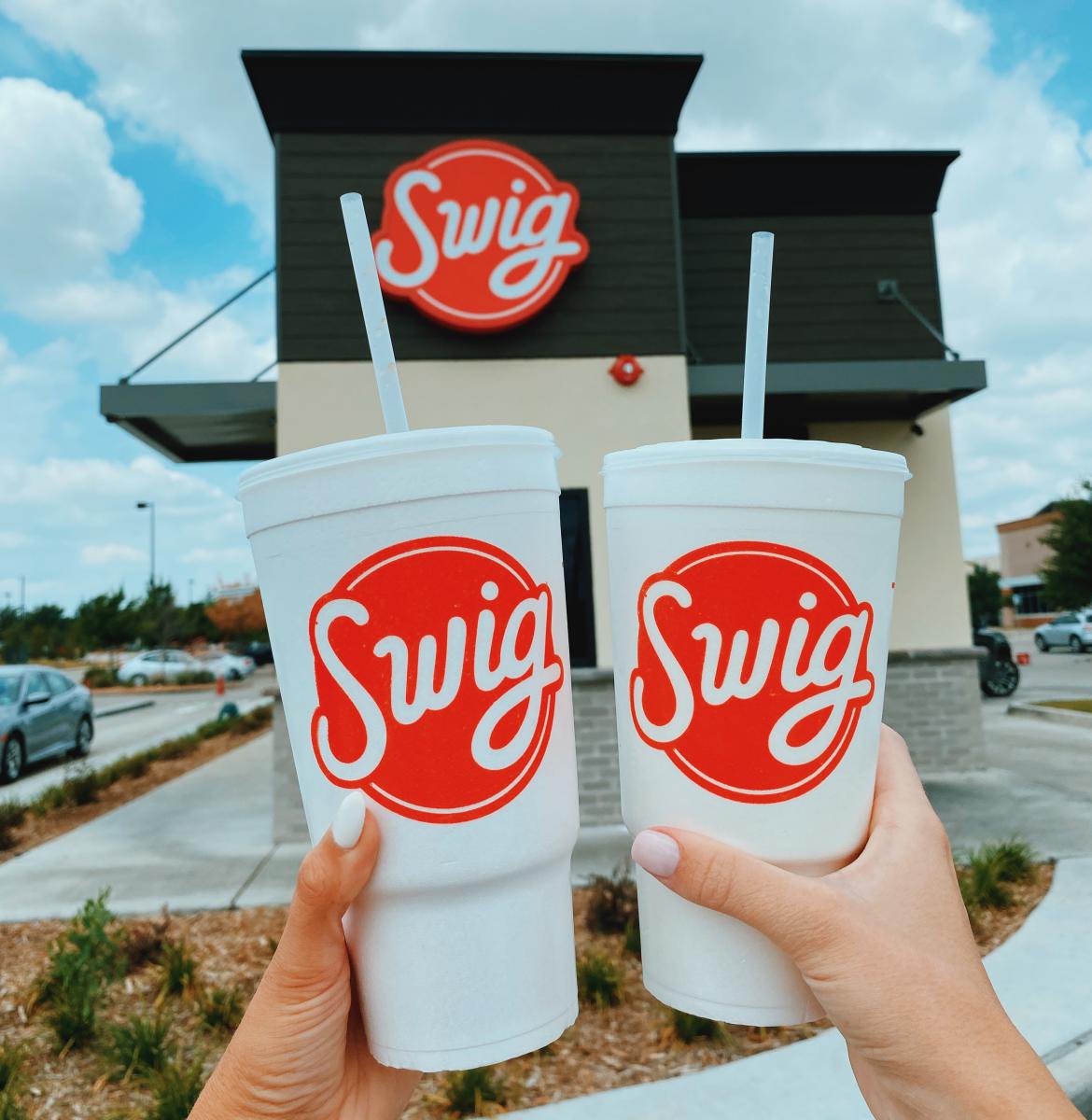 MENU
As we mentioned, they are known for their dirty sodas which make up the bulk of their menu but you can also find refreshers made with water/sparkling water as the base and revivers with an energy drink base! We tried the Shark Attack and The Fighter but the Texas Tab with Dr. Pepper, vanilla, and coconut cream was definitely our fav!
CREATE YOUR OWN
Have your own concoction in mind? You can create your own dirty soda with endless combinations and get as crazy as you want.... we call that doin' it for the 'gram (or TikTok!)

Start by choosing from more than 15 bases like Coke, Dr.Pepper, sprite, and sparkling water. Once you choose your base, customize it with 30+ different flavors like coconut cream, watermelon, fresh lime, blue raspberry and more. You can also add fresh fruit purees to your drink for the ultimate summer refresher!
---