We were blown away by the cutest beach town in Port Aransas, Cinnamon Shore! The quaint and coastal community is the perfect spot for a family reunion, beach bachelorette, or couple's retreat, just a 6-hour drive from Dallas!
Updated November 2023
---
Cinnamon Shore is a charming community nestled in Port Aransas! With both a North and South development, this beach town mimics 30a in the best way! From the clean and aesthetically pleasing design of the homes and shops, to the walkability, golf cart transportation, and incredible service, this family-friendly beach town is one of our favorite spots on the Texas coast!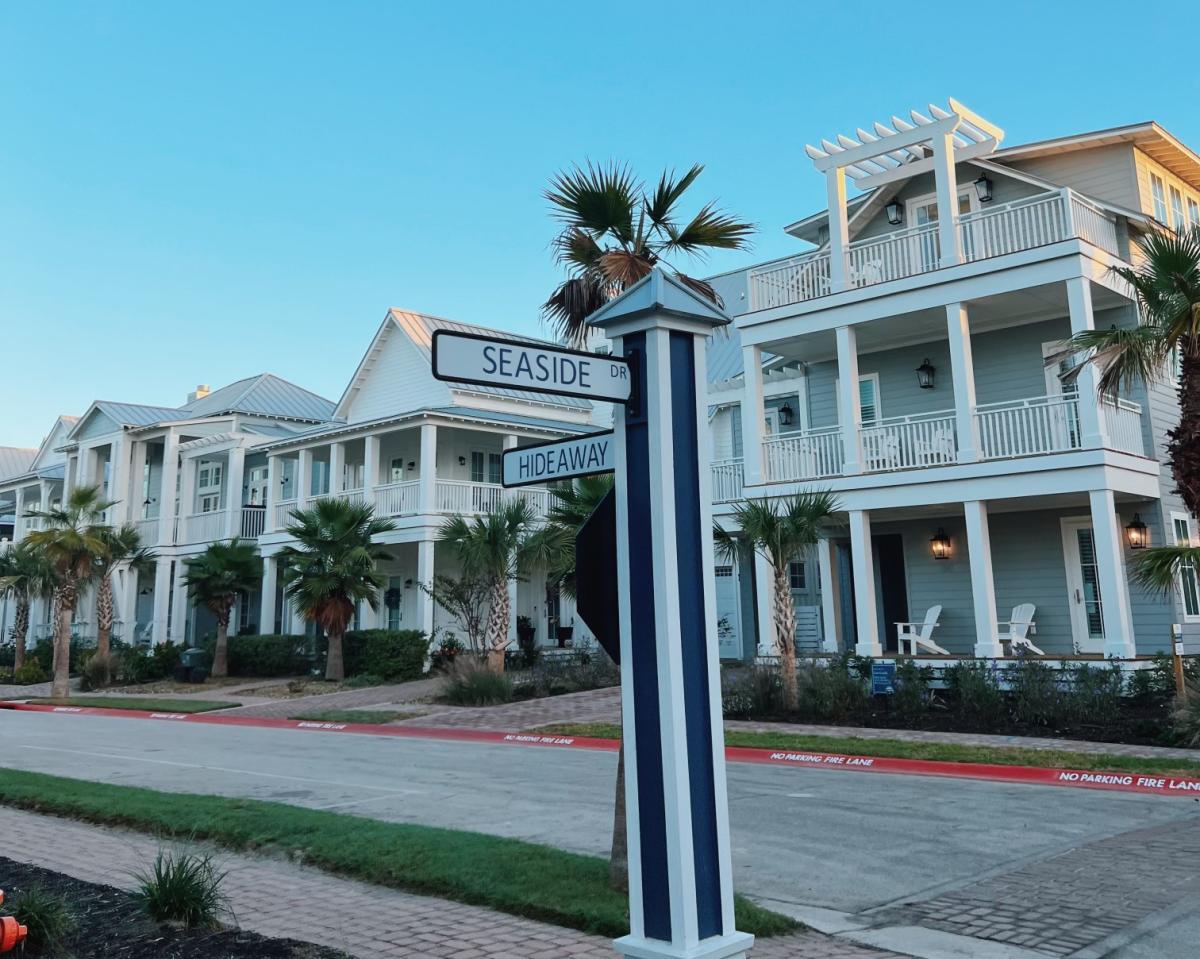 WHAT TO DO
🏖️ Chill by the beach
🏊Hit one of the 4 insane pools
🔥 Beach bonfire
🎯 Play games on the lawn - cornhole anyone?!
🎣 Fish at Lake Gavin
🍽️ Dine at one of the restaurants
🛍️ Shop at the Cinnamon Shore gift shop and head into Port A for more shops
📆 Attend one of the community's fun events
WHERE TO DINE
☕ Shore Cafe: coffee, bakery, gelato, paninis and more! Our favorite - we went every day!
🍕 Dylan's Pizzeria: pizza, bar, salads and desserts
🍤 Lisabella's Bistro and Bar: seafood, pasta, bar, desserts, and other dishes
🍹 C-Bar Seaside Cafe: snacky foods, bar, and cafe dishes - they will deliver to you on the beach!
🍦 C Treats: food truck with ice cream, snow cones, and more!
WHERE TO STAY
Cinnamon Shore has everything from one-bedroom condos to massive homes fit for big groups. Check out cinnamonshore.com for more details and be sure to look at the house we stayed in - Sand in my Boots!
PRO TIPS FOR THE BEST STAY
Renting a golf cart is a MUST! Drive them around the adorable neighborhood or take them down on the beach! We highly recommend taking a night ride under the stars next to the ocean. Also, be sure to take advantage of the beach chair and umbrella rental! Strolling up to reserved chairs is a huge perk and makes the day hassle-free!
TAKE A TOUR