Sneakers off, party on! The Big Bounce America tour, the world's largest inflatable event, is finally here! This one-of-a-kind experience offers an action-packed day for people of all ages, with a variety of custom-built inflatable attractions!
Updated March 2023
---

Whether you have a kid or are a kid at heart, The Big Bounce America is a fun and unique experience you won't want to miss! And we have a special 15% off discount code (DS15) to use for tickets! 
Get ready to bounce into a world of fun and excitement with The Big Bounce America! The tour is bringing 4 massive inflatable attractions to Lone Star Park, including the World's Biggest Bounce House - a massive structure that spans over 16,000 sq. ft. and has bottomless ball pits, games and even live performers!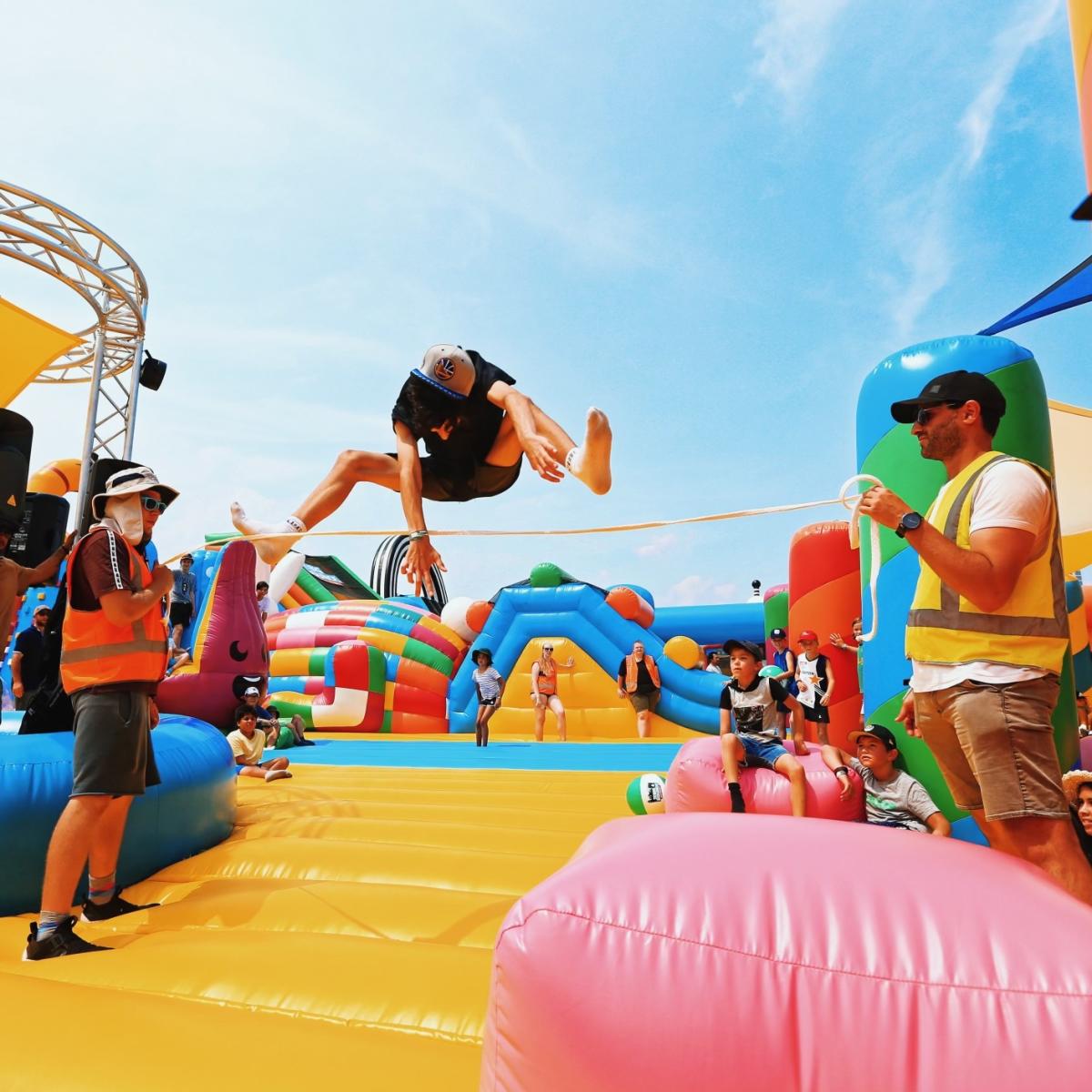 EVEN MORE FUN!
But that's not all, the tour also features three other massive inflatables including Sport Slam, a customizable sports arena; The Giant, a 900+ ft. long obstacle course; and airSPACE, a space-themed wonderland. 


CHILL OUT ZONES
Outside of the 4 main attractions are also inflatable chill out zones, where parents and bouncers can take a break from the fun in the shade with food and drinks available at most events! 


TICKETS
You can book a session for the whole family to bounce together, or you can participate in an adults-only session! Prices range from $35-$45 depending on age and one ticket will get you 3 hours of fun! Dallas tour dates are March 24, 25, 26 & 31 and April 1 & 2!


15% OFF!!
Pro tip: use code DS15 at check out to get 15% off your ticket price!