We recently went to Trade Oak Cliff for their hand-built mug class and not only did we have so much fun, but we also fell in love with their mission to empower local artists! Learn more below!
Updated March 2023
---
Trade Oak Cliff was founded in 2020 by two former high school art teachers, @madexmom and @corriepocta, who wanted to establish a space where the community can create and buy art. The 100% women-owned and run art studio offers a variety of classes like hand-built ceramics (not wheel throwing), painting, fibers & more, and also a shop where you can buy pieces as well!
To better understand their mission, Pocta, one of the co-founders says "Giving people an opportunity to be creative and engage with things and understand the process hopefully gives them an appreciation for more sustainable items" (Quote courtesy of Oak Cliff Advocate).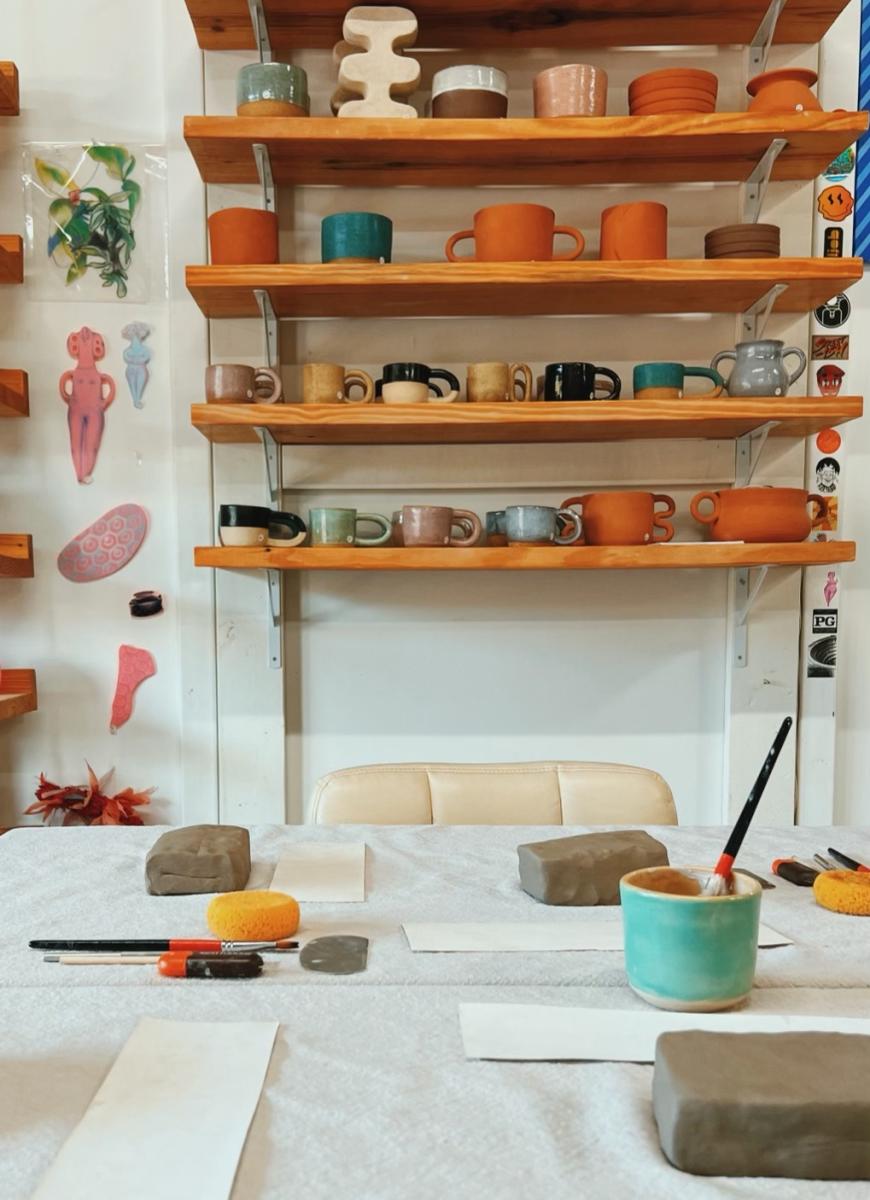 STUDIO SHOP
Trade Oak Cliff is also the only shop in Dallas where 100% of works are made locally and 100% of sales go directly to the artists that made them! You can find beautiful creations like handmade mugs, paintings, and other fun art prices… they are all stunning! Take a tour of the space and see our creations.
The shop is open to the public Fridays from 2-7 PM and Saturdays from 12-6 PM.
CLASSES
They offer a variety of classes including making hand-built mugs, terra cotta planters, upcycled plastic basketry, and more! Check out their website for a full list of classes and to register.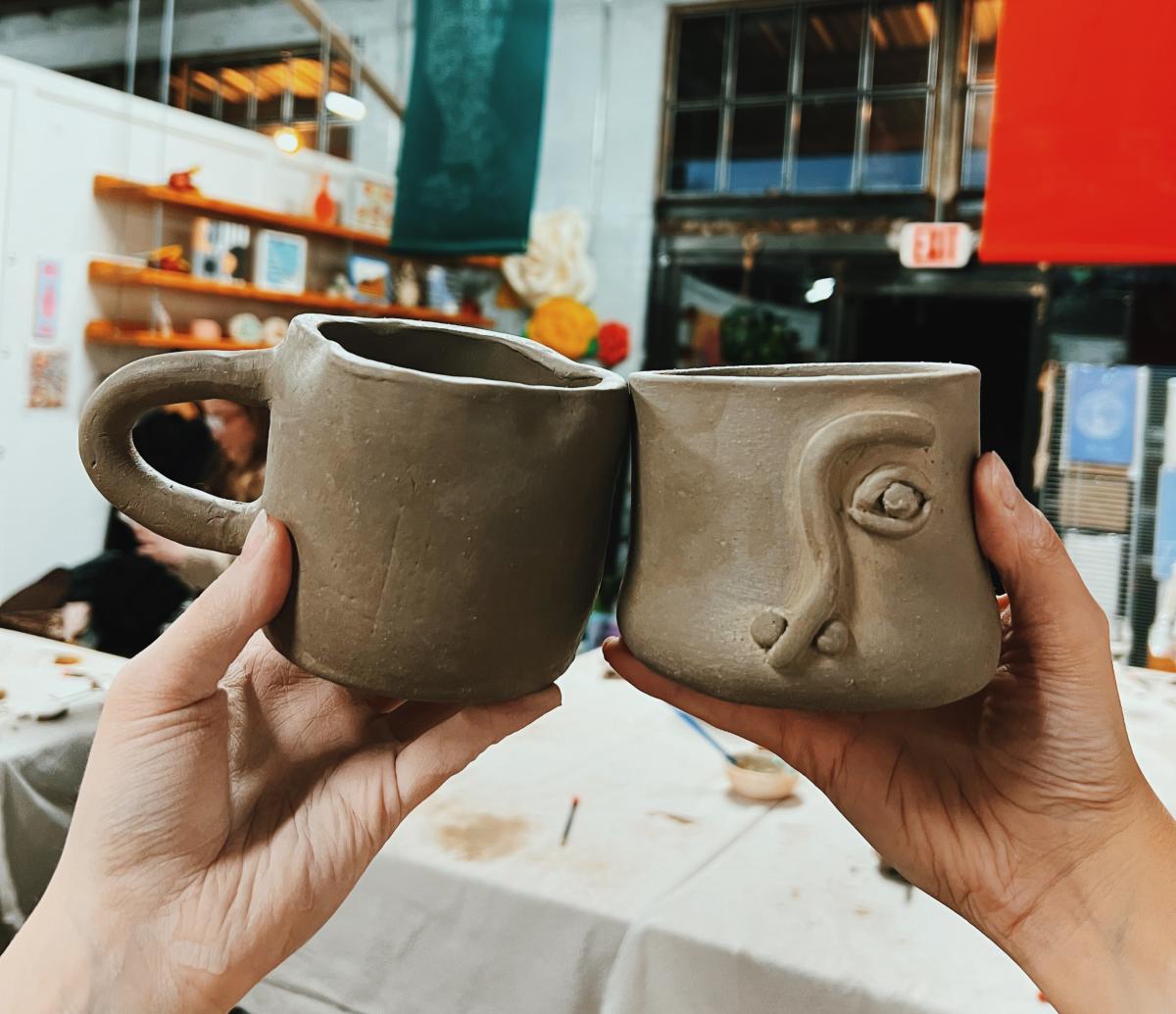 THE SPACE & LOCATION
Located in Oak Cliff, Trade Oak Cliff is so cute! This Dallas gem is eclectic and colorful yet warm and a safe space for anyone to feel welcomed and invited!