If you're planning a trip to Dallas, Texas BBQ is a must-try during your visit! Dallas is a meat lover's dream, with a seemingly endless amount of barbecue spots. So, which are the real deal? We're giving you the 101 on Texas BBQ, along with the top five spots to get a true taste of Texas. Check out our list below, we'll meat you there!
Updated May 2023
---
What is Texas BBQ?

Like many areas of the country, Texas has its own unique style of barbecue -- the best style, if you ask a Dallasite. Its history is as rich as its flavor, originating with German population of Central Texas! The traditional techniques have definitely evolved over the years, and vary throughout the state, but the method of cooking stays the same. Instead of cooking meats over a flame or grill, the meats are smoked for many hours over a lower heat, adding an exceptional smoky flavor. Since smoking it adds so much flavor, a simple dry rub is the only thing added to most meats.
The most popular dish here is mesquite-smoked beef brisket, but you'll also find ribs and sausages at BBQ joints around town. Sides like white bread, pickles, beans, cole slaw, mac and cheese, and more are also common. In Dallas, you'll notice a common theme -- most places smoke at least one of their sides for some extra flavor! 
Must-Try BBQ in Dallas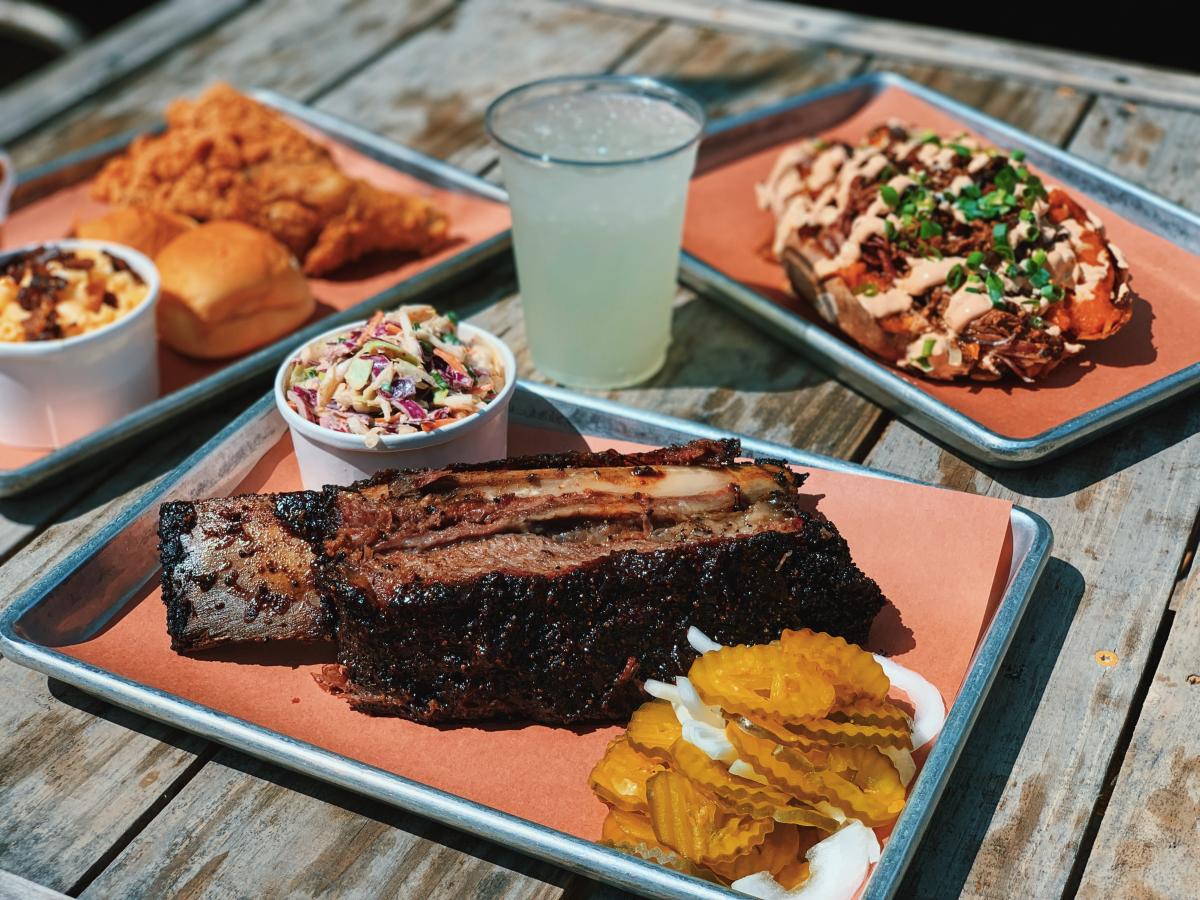 Arguably the most famous BBQ in Dallas, this family-owned spot smokes its meats 24 hours a day! Their menu features brisket, pulled pork, sausage, burnt ends, and ribs available by the pound, plate, or in a sandwich. We recommend getting a plate, so you don't miss out on sides like fried okra and collard greens. Another popular item is the Smokehouse Nachos, made with brisket, pork, queso, and all the classic nacho fixings. You'll want to get there early, there's often a line outside from open 'til close, which is when they're sold out for the day!
Deep Ellum | Directions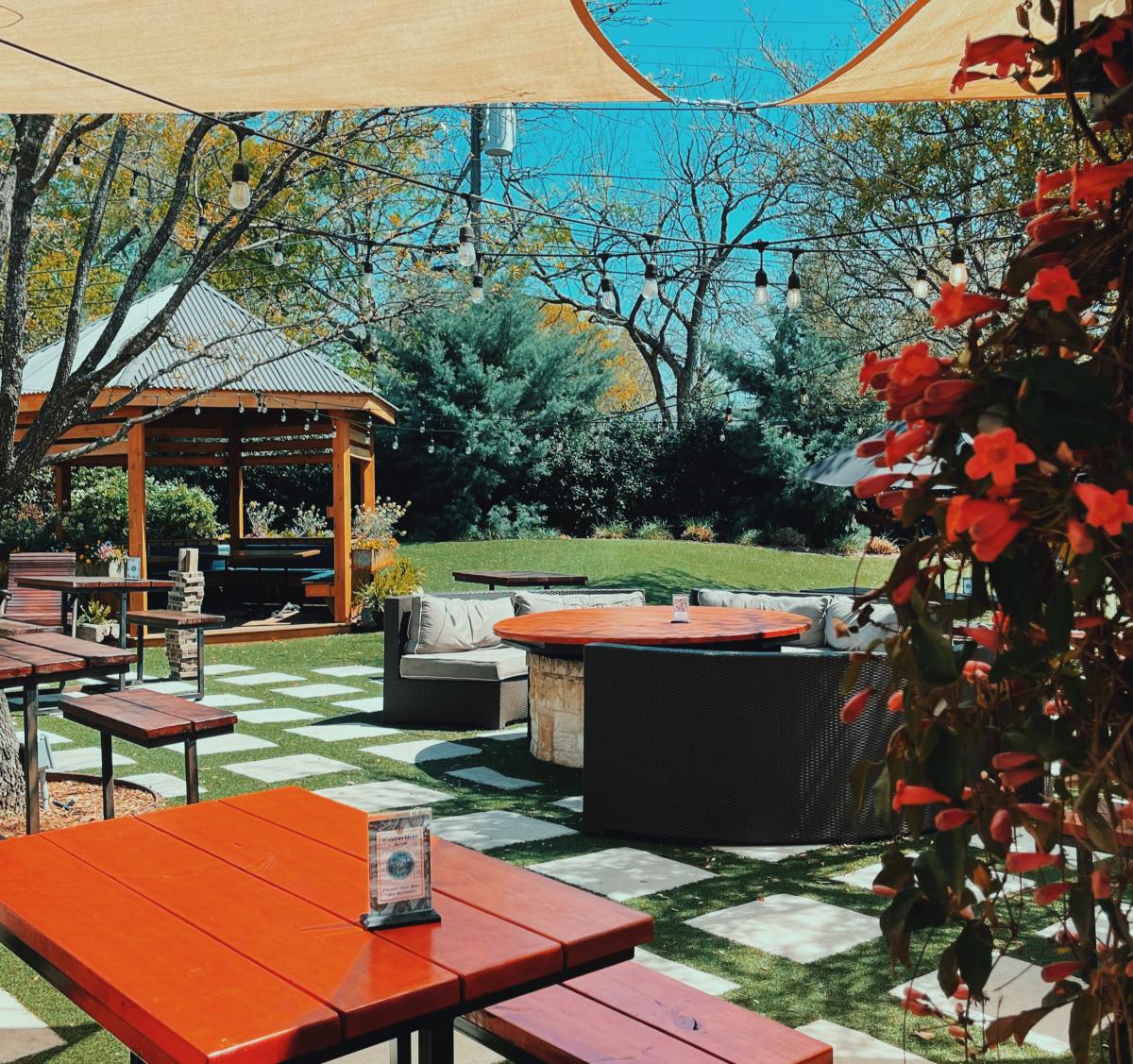 Enjoy some delicious barbecue after stopping by another visitor staple, The Dallas Arboretum! This spot has an expansive patio with a menu just as big, featuring classic smoked meats with a Tex-Mex twist! Popular items include the brisket queso, pulled pork quesadilla, and carne asada. You can also order all their meats by the half pound, in a sandwich, or on a salad. Stop by on weekdays from 3pm to 6pm and try a bit of everything on their $5 happy hour menu!
White Rock | Directions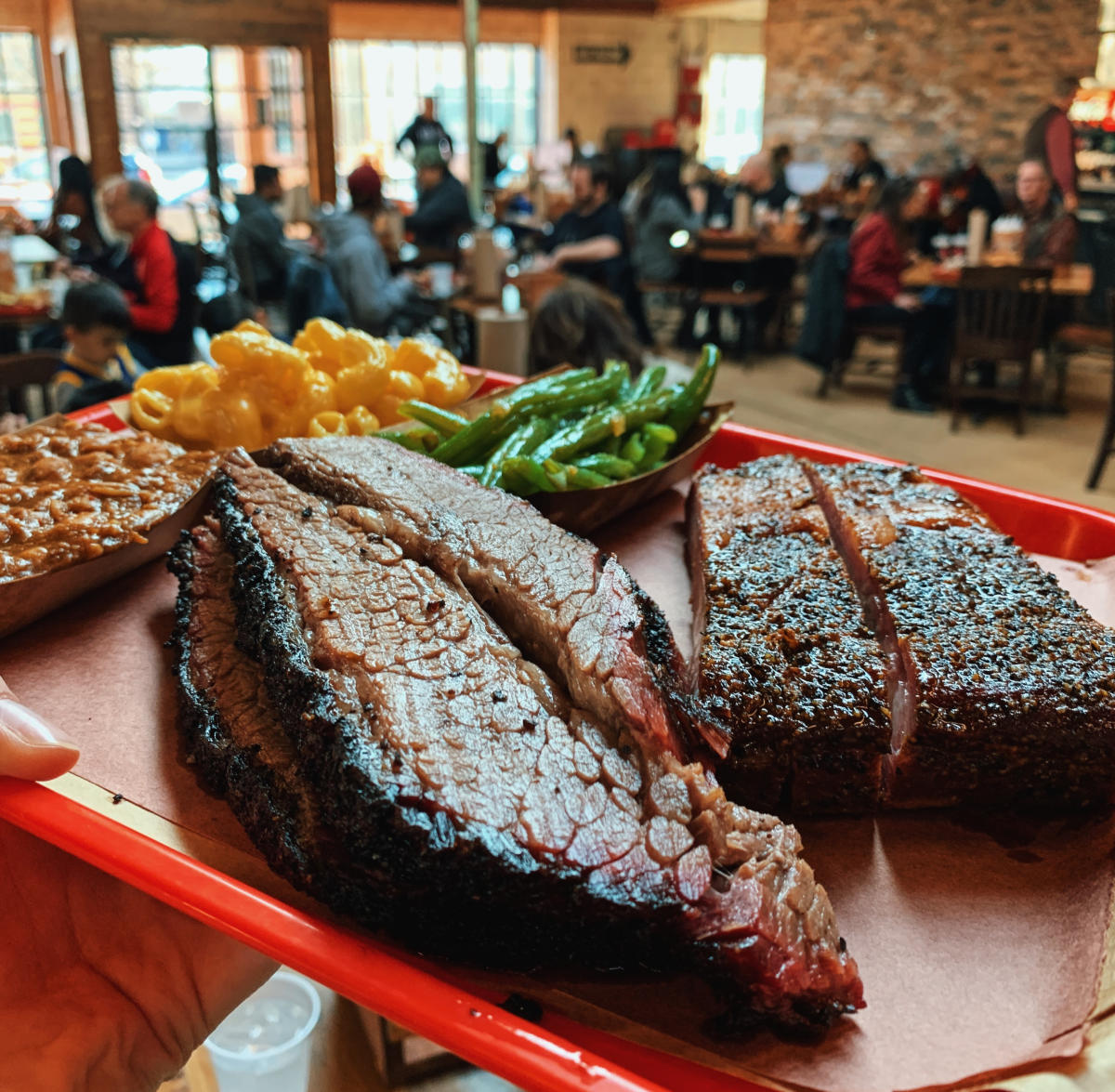 Known as one of the best BBQ Joints in Texas, this spot is essential for visitors! Terry Blacks originated in Austin,  They're open 7 days a week and don't take reservations, but get there early to beat the line. Wait times average 15 to 30 minutes, but it's well worth the wait! Their brisket, sausage, ribs, and turkey are available by the pound or on a sandwich. Don't skip on their house-made sides like Mexican rice, mac n cheese, creamed corn, and green beans! They also have a lovely patio, if you're looking to soak up the Texas sun!
Deep Ellum | Directions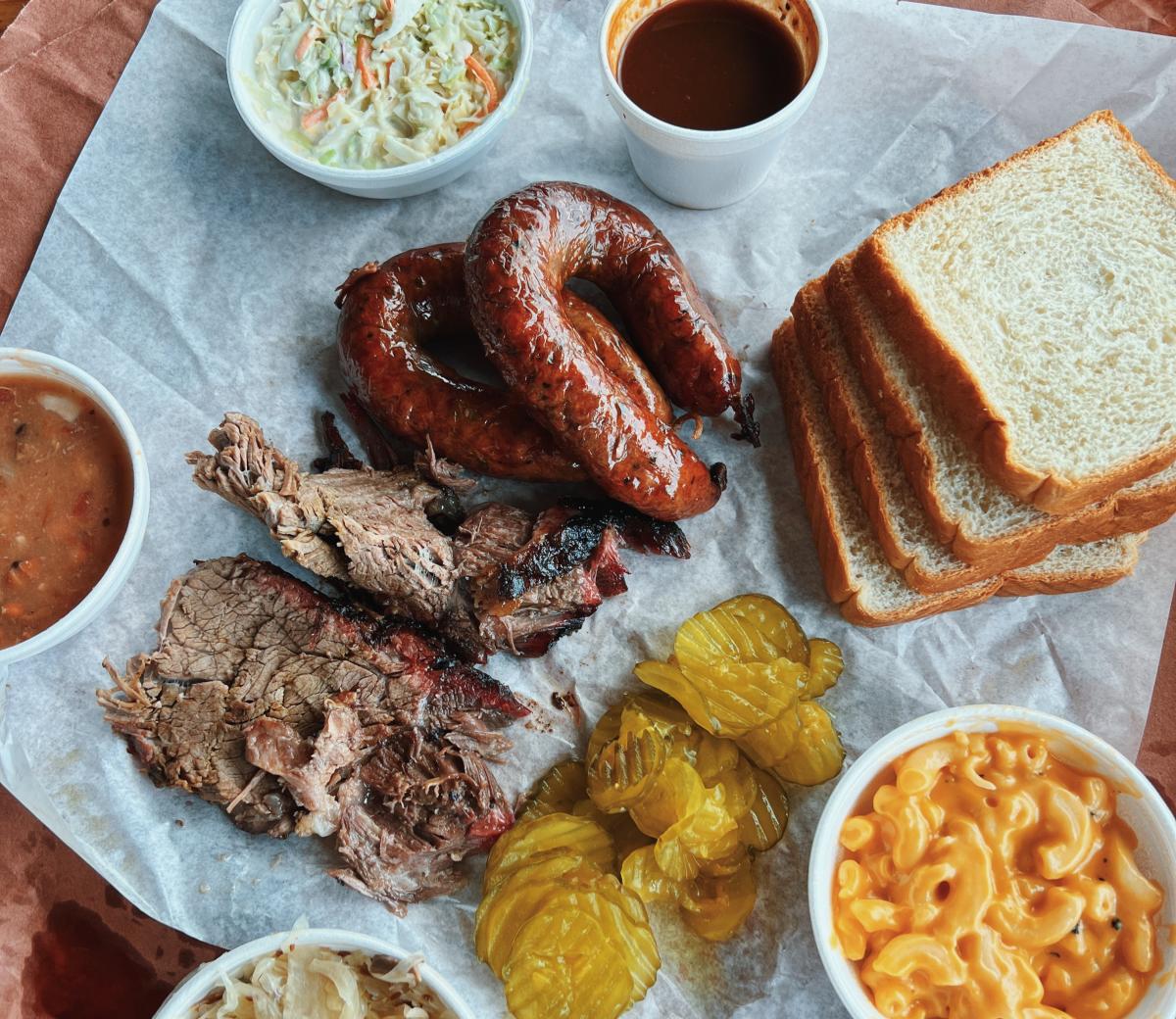 Originating in the BBQ Capital of Texas, this spot has been smoking meats for over 100 years! Meats including brisket, shoulder clod, chicken, pork, turkey, and the famous Kreuz Market Sausage are sold by the half-pound. Homemade sides like smoked baked beans, blue cheese coleslaw, and brisket deviled eggs are also a must. To order, follow the scent of smoke to the back of the restaurant, where you'll find the counter right next to the smoker. They open daily at 11am and stay open until the meat is gone, so we recommend going for lunch and exploring the Bishop Arts neighborhood after!
Bishop Arts | Directions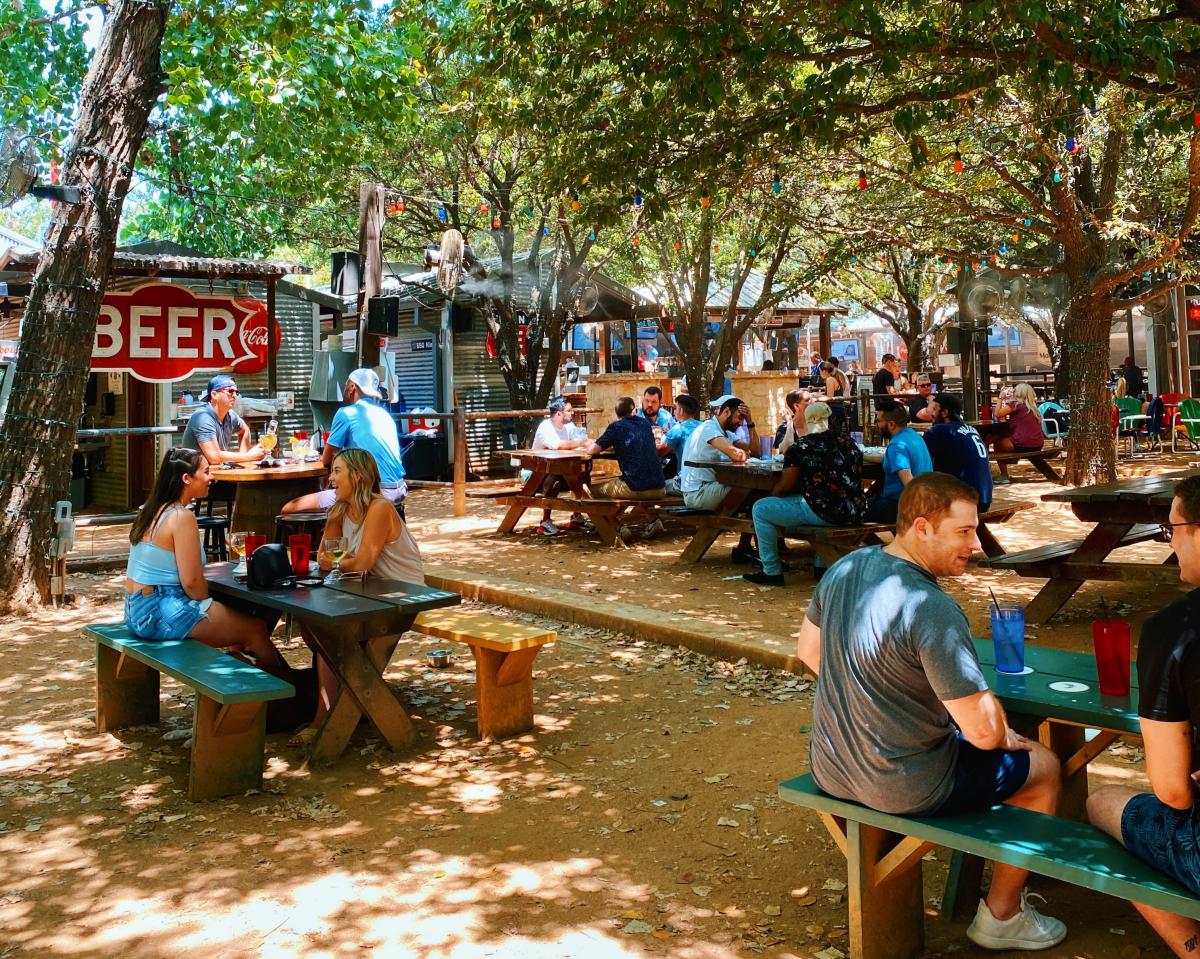 Brews, BBQ, and one of the biggest patios in Dallas…this quintessentially Texan spot is a must for any visitor! It's known for its Summer Beers and fun atmosphere more than its barbecue, but that doesn't make it any less delicious! The menu is simple, featuring sandwiches and plates of chopped or sliced Waygu brisket, turkey, ribs, and house-made jalapeno cheddar sausage. The BBQ menu is available Thursday through Sunday 'til it's gone, so get there early as the food and tables go quickly.
Pro tip: if there's a line, put your name in and walk the Katy Trail while you wait!
Uptown | Directions
Looking for more? Check out our full list of the 18 Best BBQ Spots in Dallas!
---
YOU MAY ALSO LIKE