Like every Texan the past couple weeks, we are just blown away by the 100 degree temps and are dreading our beloved summer activities of patio bars, rooftop brunches and picnics at the park. If there isn't water involved, you can simply count us out. Luckily, Texas has some gorgeous and refreshing watering holes throughout the state that are the perfect day or weekend destination! (and reasonably priced!)

If you are up for a little drive, these are all worth the trip! Find 8 water holes + swimming areas to cool down and beat this summer heat! As always - plan ahead, read the rules, stay hydrated and be safe!
Updated July 2022
---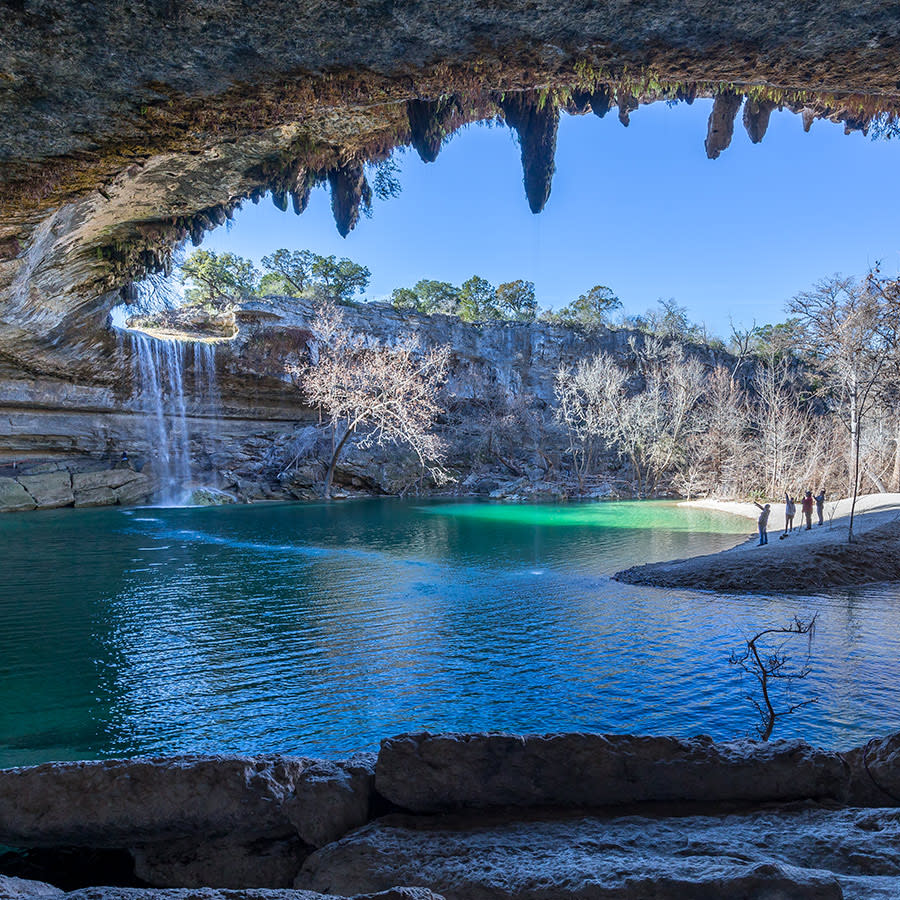 Considered the most amazing swimming hole in Texas with lush green vegetation, a small beach, and an enclosed swimming hole for all to enjoy! Things book up quickly so be sure to make a res!
DRIPPING SPRINGS 
Photo courtesy of Hamilton Pool
---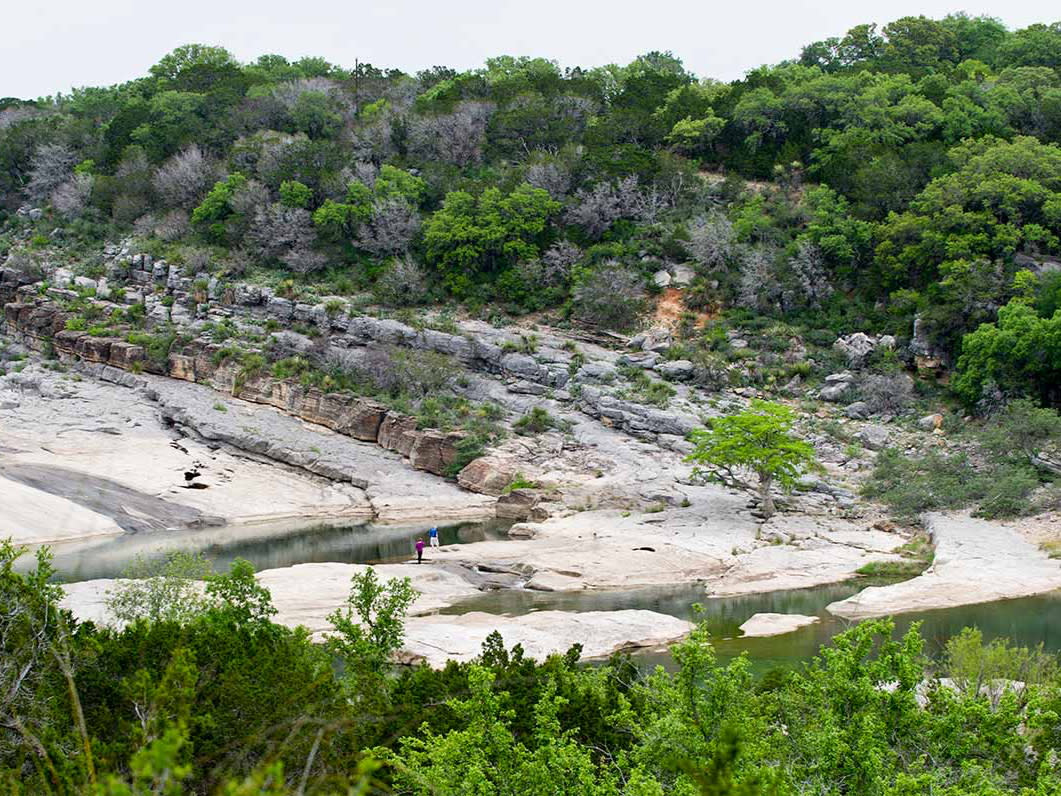 Although lower than normal, this place is very tranquil and relaxing. Hike a short distance to the swimming area and enjoy!
JOHNSON CITY
Photo courtesy of Pedernales Falls 
---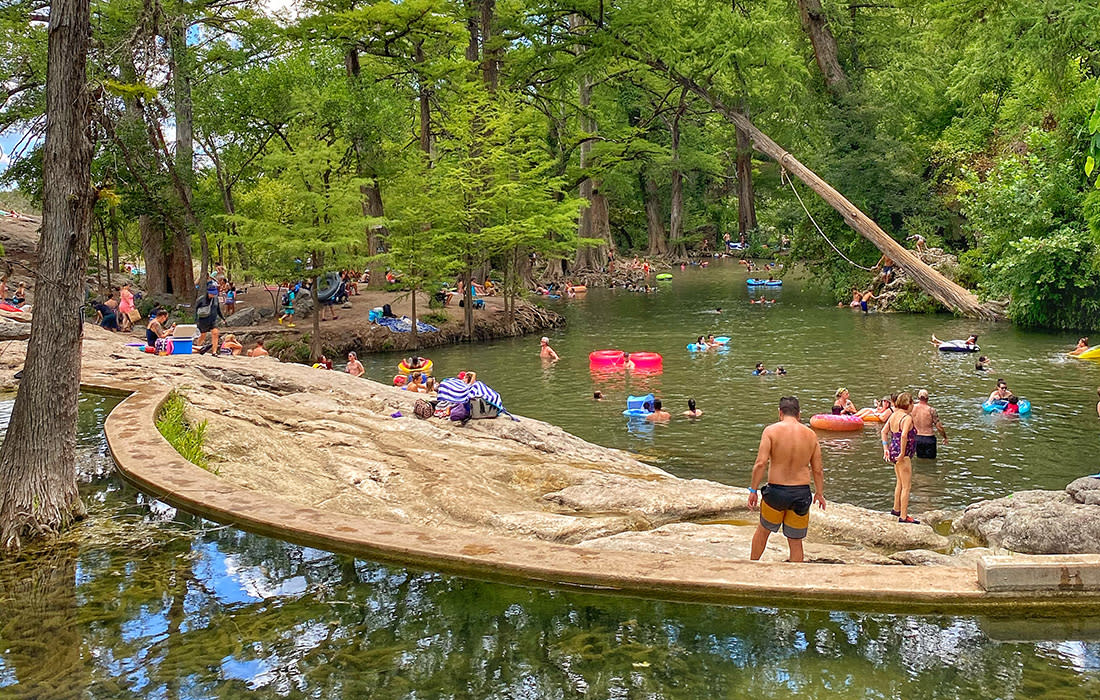 A private swimming hole, open to the public, nestled in the Texas Hill Country! And the good news…they are never closed due to droughts! So it's time to grab your crew and get swimming! 
SPICEWOOD
Photo courtesy of Krause Springs- Tribeza
---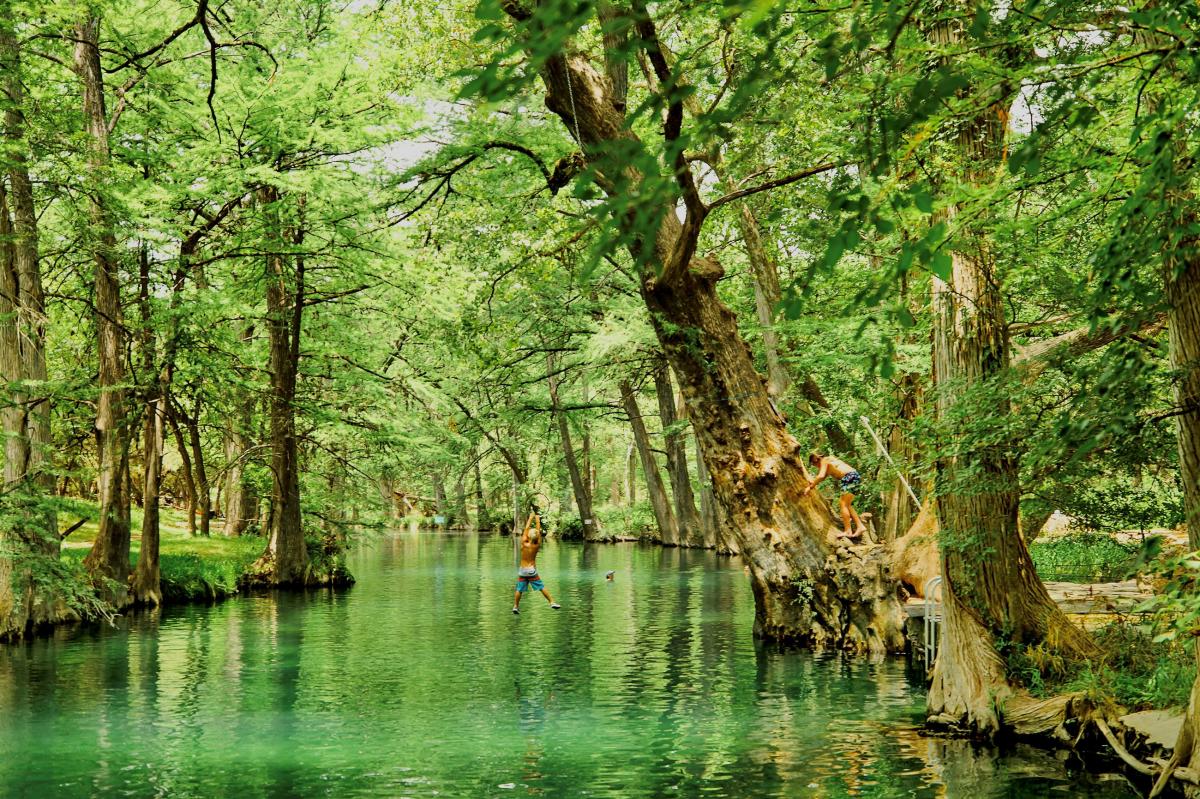 A natural, spring-fed swimming hole lined with the iconic Cypress Trees located deep in the heart of the Texas Hill Country. Swimming requires reservations, but all other recreational amenities are free to the public! 
WIMBERLEY
Photo courtesy of Blue Hole 
---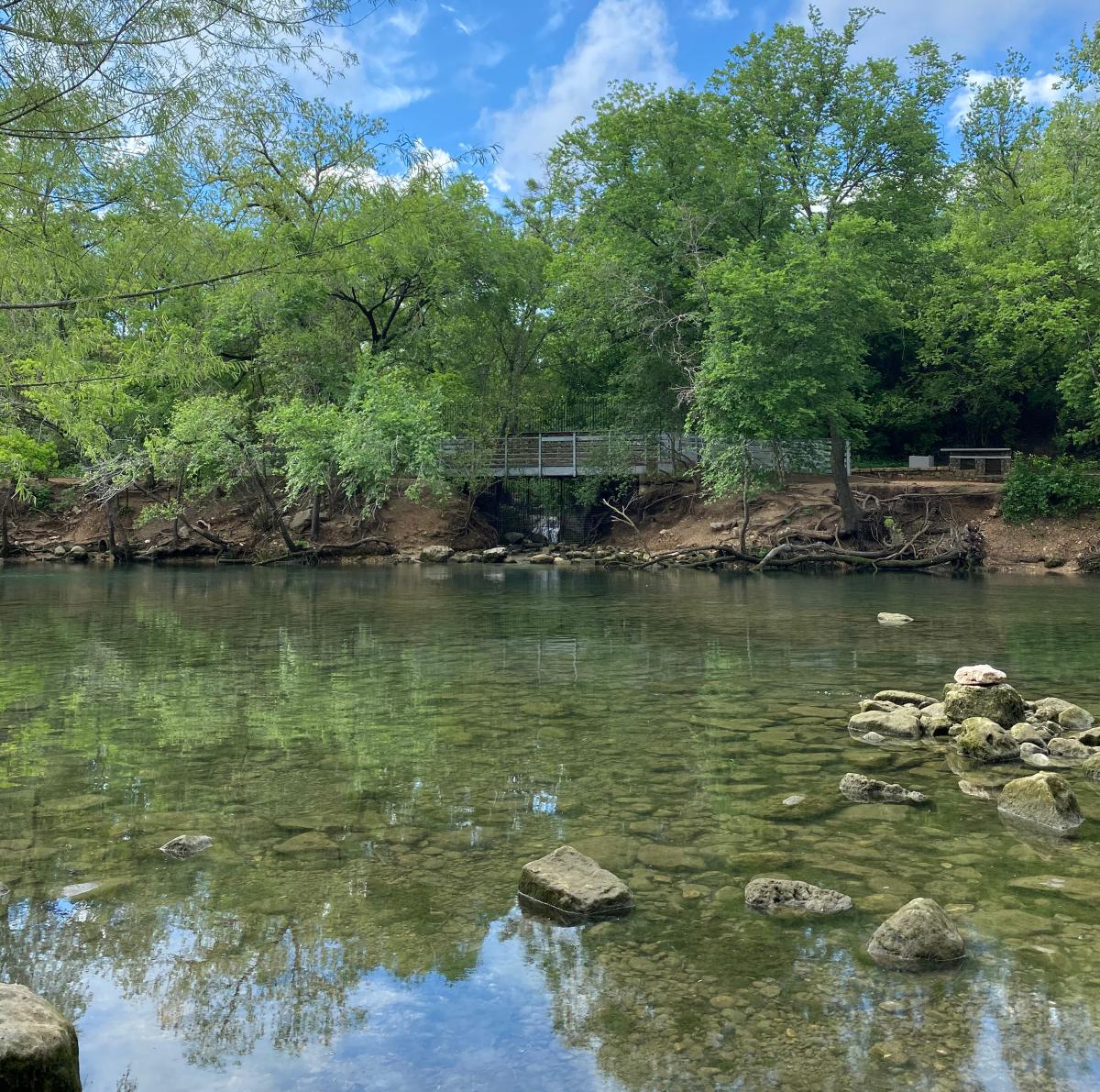 Hidden within Zilker Park, find this 3 acre natural swimming pool that stays at a refreshing ~70 degrees year round but somehow feels colder than that!
AUSTIN
---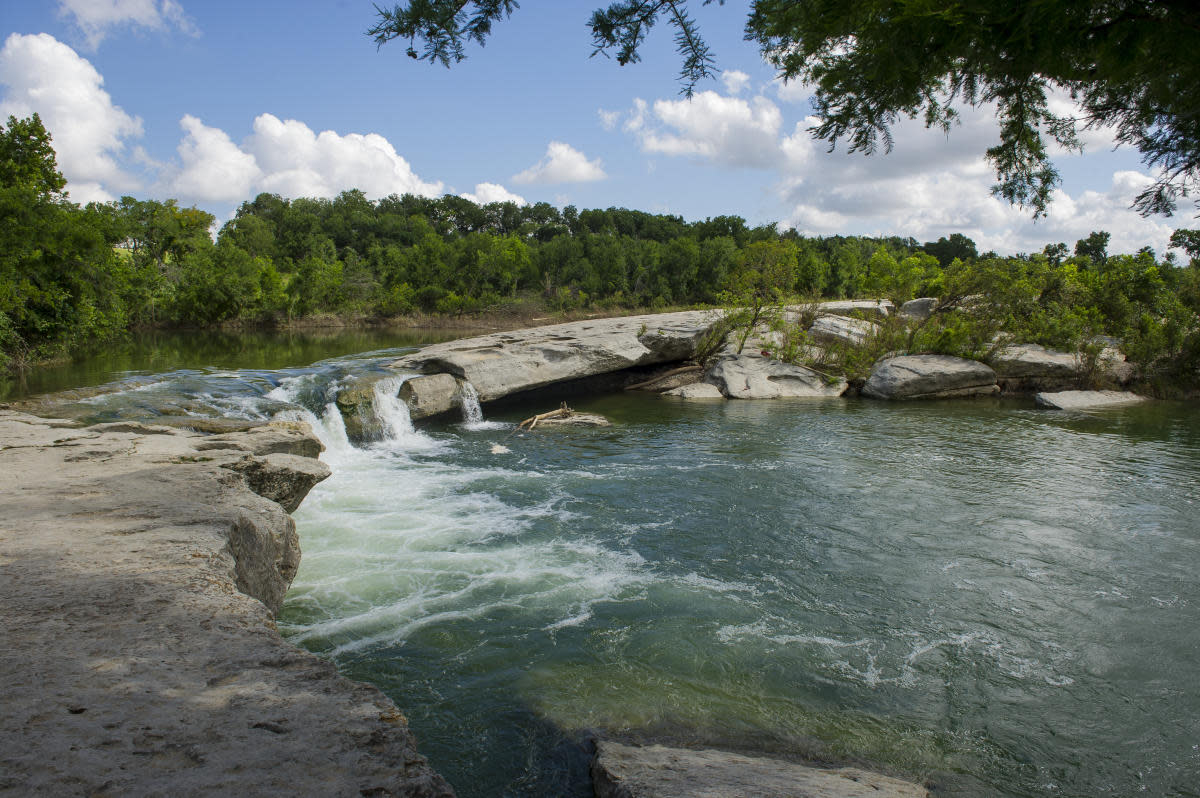 Beautiful falls, great hiking, and fun swimming. Just 10 minutes from downtown Austin with $6 entry! 
AUSTIN 
Photo courtesy of Mckinney Falls
---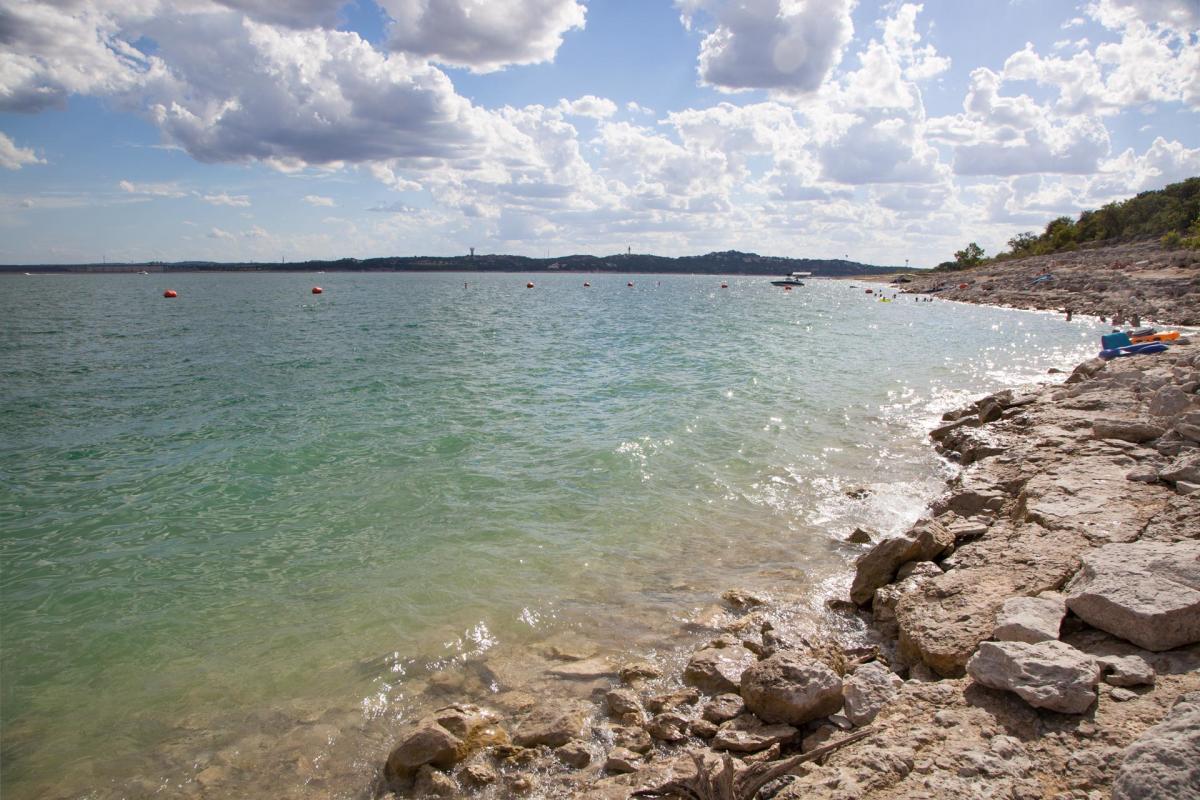 Beautiful, secluded cove on the shores of Lake Travis, and a popular swimming hole in Texas. Also, it's the only clothing optional public park in Texas..hence the name!
AUSTIN 
Photo courtesy of Hippie Hollow
---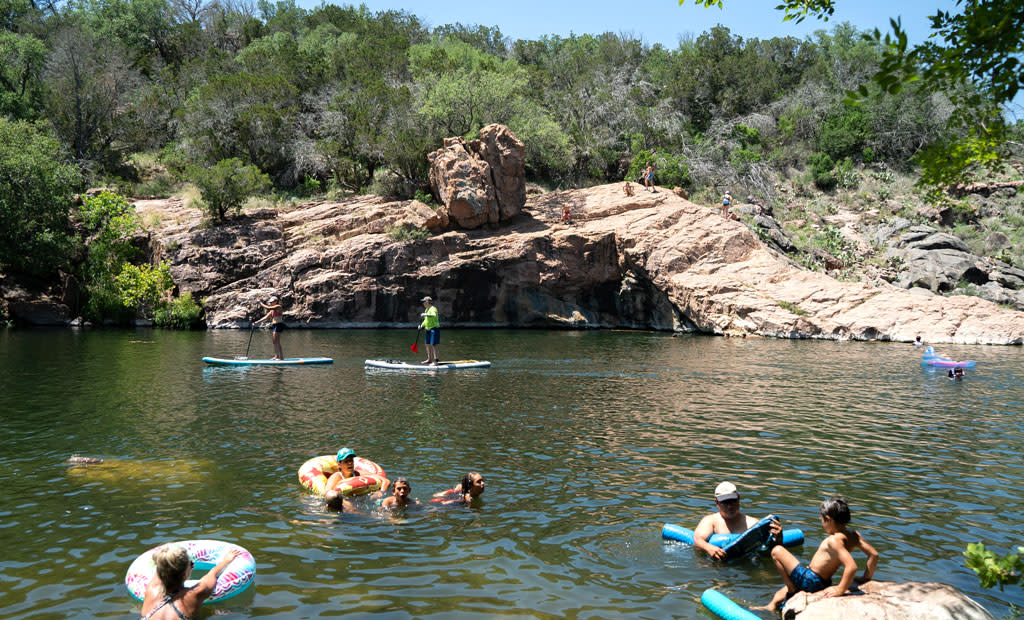 Find this natural beauty in the Hill Country just an hour northwest of Austin!
BURNET
Photo courtesy of Devil's Watering Hole
---