With two locations in Mexico City, Atípico has landed state-side at The Union, serving up unique renditions of worldwide fare. The name means atypical in Spanish and the menu is just that, from Birria ramen to vegan pesto pasta, prepare to be wowed by the delightfully creative dishes and drinks!
Updated September 2022
---

When creating the concept and menu, chef Claudia looked to her daughters for inspiration. They each had such different tastes in food and she wanted to create a dining concept that catered to every palate. The menu not only accommodates dietary needs such as gluten-free and vegan, but also draws from dishes found across the globe, but made with a twist.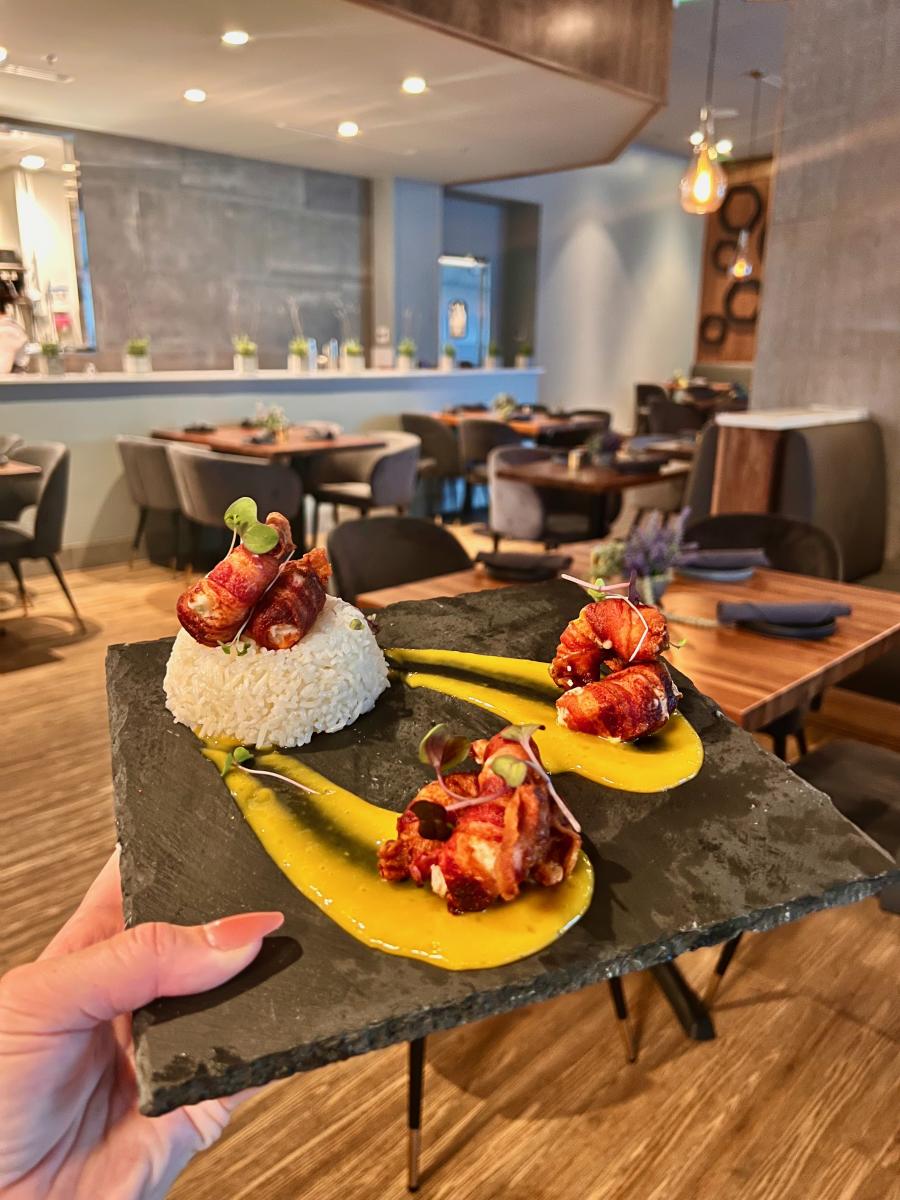 MENU
Some of the most popular items on the menu include cheese puffs with a Japanese-style barbecue sauce, fire-roasted buffalo cauliflower with blue cheese and Reds hot sauce, tuna tostada on a jicama tortilla, and one of our favs, a cream cheese stuffed sirloin burger with truffle fries. There is truly something for everyone in the diverse array of dishes!


DRINKS
You can't go wrong with anything on the menu and the drinks are no exception. Enjoy fresh takes on cocktails like the Black Soul made with activated charcoal, Mexican classics like the Carajillo, and non-alcoholic sips like the Sof Rose made with lychee and rose petals. We seriously wish we could have tried one of everything!


BREAKFAST
Atípico also serves breakfast every day from 11a-3p, something we can't wait to try next! Pick from a multitude of loaded toasts, tons of different egg dishes, pancakes, açaí bowls, juices, lattes, and more. Not many other restaurants in Uptown offer weekday breakfast so we're excited to finally have a go-to spot!

Next time you're in the mood for a truly divine, unique meal that accommodates any palate, be sure to check out Atipico! P.S. stay tuned for their patio opening soon, the perfect spot for game day!
---
you may also like