NOLA is known for its frozen beverages & you might be wondering where you can find the signature sip of Mardi Gras! We've rounded up 16 daiquiri destinations to let the good times roll & the boozy libations flow!
Updated February 2023
---
The Daiquiri Den is a family-owned spot with their OG location in Grand Prairie and their NEW drive thru location in Arlington (stay tuned for more details)! The space is fun & colorful & their patio is the perfect place to sip your cocktail under the sun!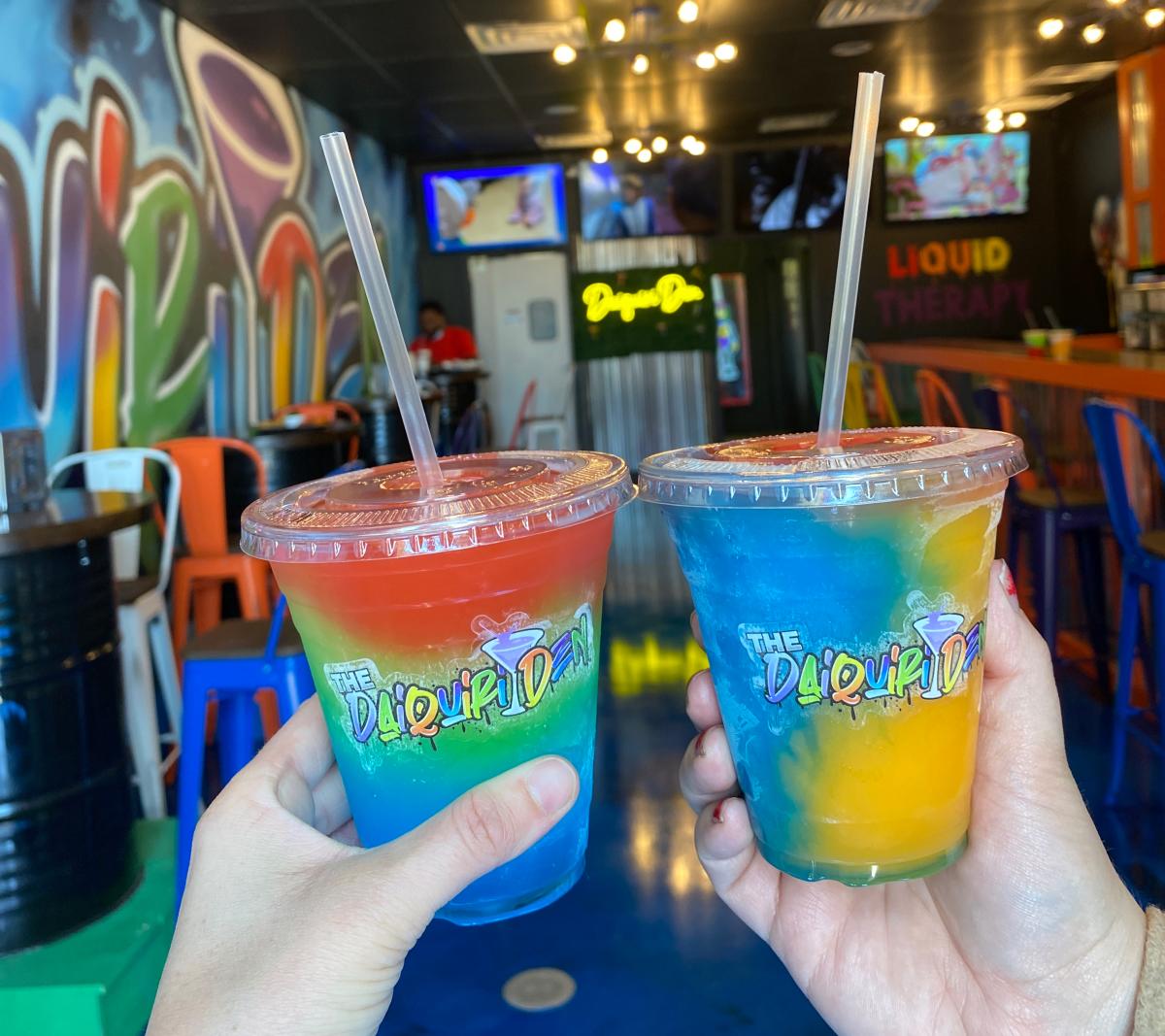 THE MENU
Their expansive drink menu has 13 flavors & even more combos when you mix & match to make a colorful swirl! You can't go wrong with classic flavors like piña colada, sour apple, or watermelon! Pair your drink with some bites like a catfish basket or fried ribs!
Pro Tip: Stop by from 4-6 PM for daily happy hour specials!
Grand Prairie | Directions
MORE DAIQUIRIS IN DALLAS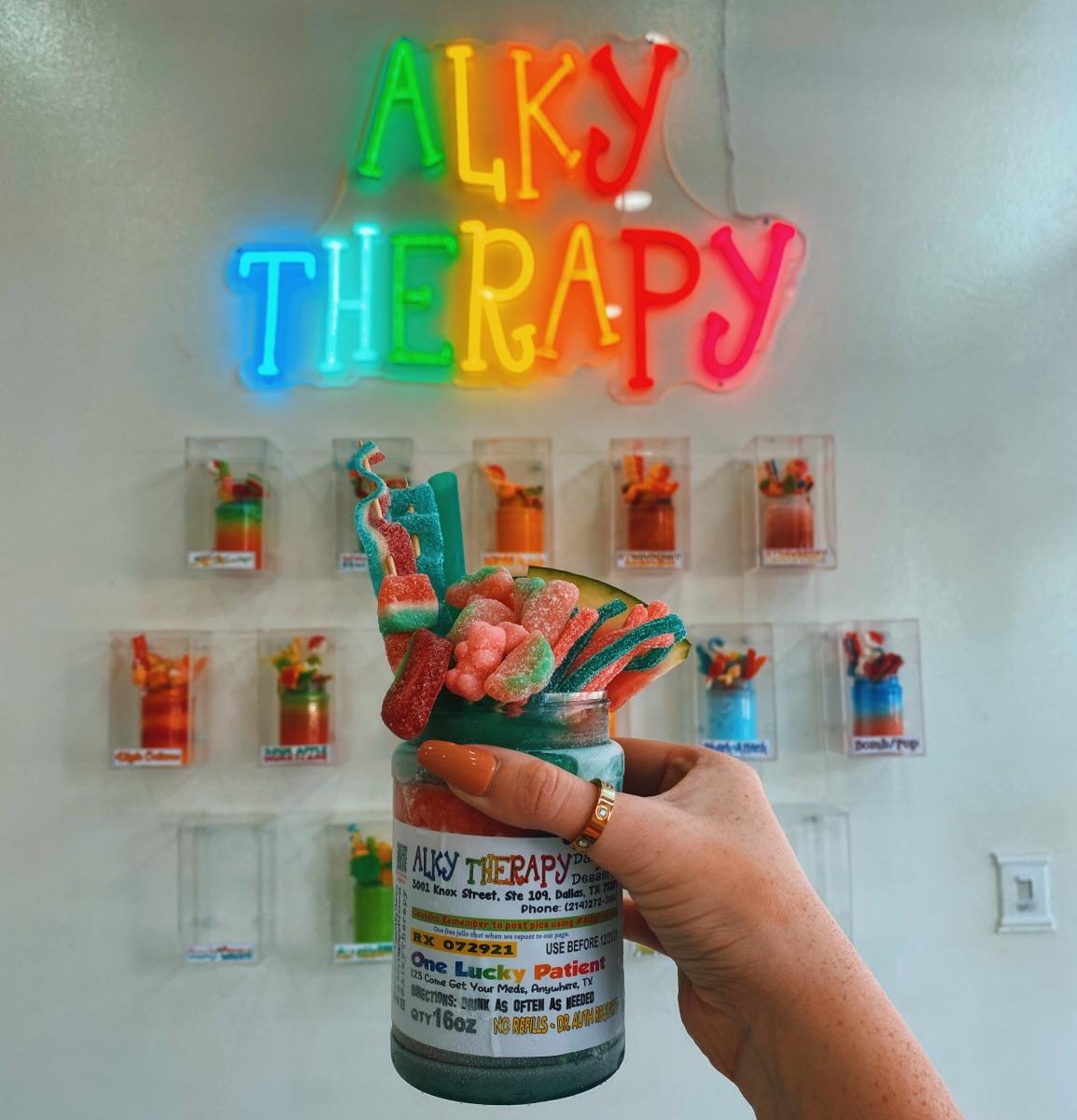 Instagrammable daiquiris w/ candy toppings! Non-alcoholic available too
Knox | Directions
Refills for life (or until the sticker comes off) for $14
Bishop Arts | Directions
Bright-colored, themed flavors + candy toppings
Multiple locations | See locations
Made w real fruit, alongside soul food, seafood, & American
Oak Cliff | Directions
A soul food spot serving daqs made w/ real fruit purée
Arlington | Directions
A daiquiri staple w/ happy hour M-F 5-7 PM w/ drinks & bites starting at $5!
Multiple locations | See locations
Drive-thru & heard that it's cash only
Kessler | Directions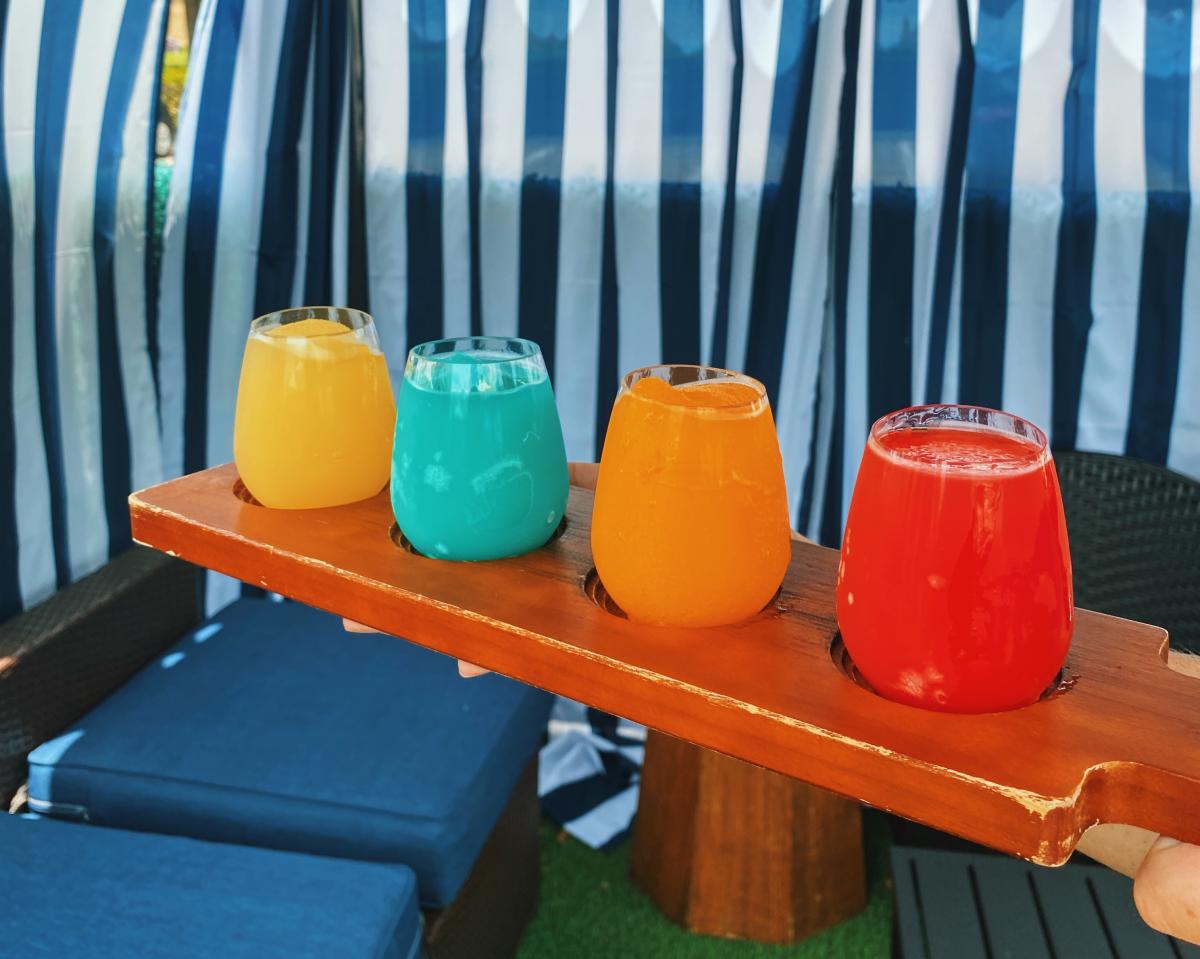 Lounge & drive-thru spot; go for brunch & get the daiquiri flight
Plano | Directions
Alcoholic & non-alcoholic daqs, jello shots, & KoolAid pickles!
Mesquite | Directions
Daiquiri bar & lounge w weekly specials, like $2 Tuesday
Oak Cliff | Directions
BOGO-free daiquiris & delicious cajun food
Multiple locations | See locations
Daiquiri bar to dine in or to-go
Denton | Directions
Fun flavors like Frutti Pebbles, Cajun Kool-Aid, & more
Skillman | Directions
Colorful daqs for dine-in or to-go
South Dallas | Directions