Breckenridge, or "Breck" as the locals call it, is a large ski resort in Colorado with a small town feel. Downtown Breck has the cutest ski shops and restaurants set in quaint Victorian style houses. Wander down Main Street or take the Imperial Express to the top of the Peak 8 and explore all that Breckenridge has to offer! 
Updated December 2021
THINGS TO DO IN THE WINTER
As the largest ski resort in Colorado, Vail has over 195 ski runs to choose from. Whether you're a beginner or an advanced skier, use your epic pass this year for a fantastic experience. 
If you can walk than you can snowshoe, it's that easy! Take a break from skiing and go on a guided snowshoeing tour during the day or at twilight for a moonlit tour.
Every Winter, artists from all over gather in Breckenridge to create snow sculptures by only using hand tools. See the extravagant masterpiece during the day or at night to see the colorful lights! 
To kick off the Holiday season on the first weekend of December, everyone dresses up as Santa Claus for the race down Main Street in downtown Breckenridge. Watch Breck turn into a real life Christmas card during the iconic tree lighting after the race.
The second weekend of December the whole town of Breckenridge goes all out in their viking gear for this annual festival to commemorate Ullr, the Nordic god of snow in hopes of a snow filled Holiday season. During the celebration, experience the longest shot ski you have ever seen!
THINGS TO DO IN THE SUMMER
Embrace your creative side and explore the Breckenridge Arts District. Wander through the art galleries or learn a new skill by taking a ceramics, crochet, or metalsmithing class. 
Take the family on an adventure at Breck's Epic Discovery for some summer fun. At this outdoor themed park you can go tubing, rock climbing, zip lining, ropes courses, mini golf, and ride alpine slide & roller coaster.
Go on a hunt to find Isak Hearthstone, the fifteen foot wooden troll statue on the Trollstigen Trail in Breck. This fun masterpiece by Danish artist, Thomas Dambo, is meant to highlight the importance of recycling and reusing materials for good. 
Go 1000 feet down in the historical Country Boy Gold Mine with activities the whole family can enjoy. Pan for gold in the river, meet the burros, or go on a scavenger hunt with clues to find the gold treasure.
There is no better way to experience the natural beauty of Breckenridge than by hiking the various trails. Some of the best hikes in the area are the Boreas Pass, Burro Trail and Hoosier Pass, all with gorgeous photo ops at the top as a reward for you hard work!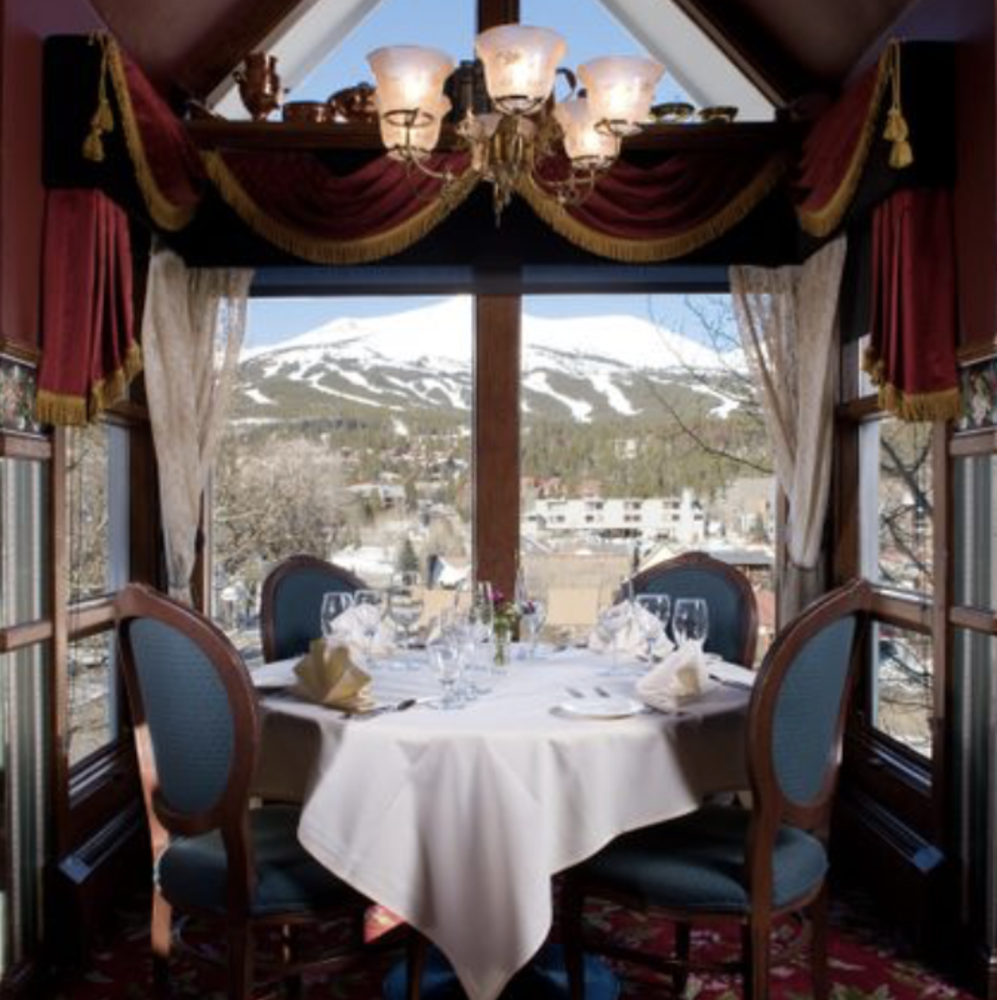 Photo courtesy of Hearthstone
This historic Victorian style house serves amazing food with stunning mountain views. The cozy and romantic setting with rich velvet accents is perfect for a date night out on the town.
Experience New American style fine dining at Aurum, with a trendy bar area and a cozy dining room. With a rotating seasonal menu using the freshest ingredients, you are certain to find something new and delicious to try!
This bistro serves American food in a sophisticated yet casual space on Main Street. Listen to their live jazz music on weeknights for some classy entertainment. 
Renowned chef David Burke really set the bar high at this open concept distillery. With long tables and outdoor fire pits, this is a great spot to grab a beer and a burger with friends. 
Rootstalk takes comfort food to the next level with unique flavor combos such as the duck cassoulet and braised rabbit pot pie. Expand your pallet at this eclectic dinner spot.
Overlooking the Maggie Pond, this family style Italian restaurant serves authentic food. With larger portions, their dishes are great for sharing with the family.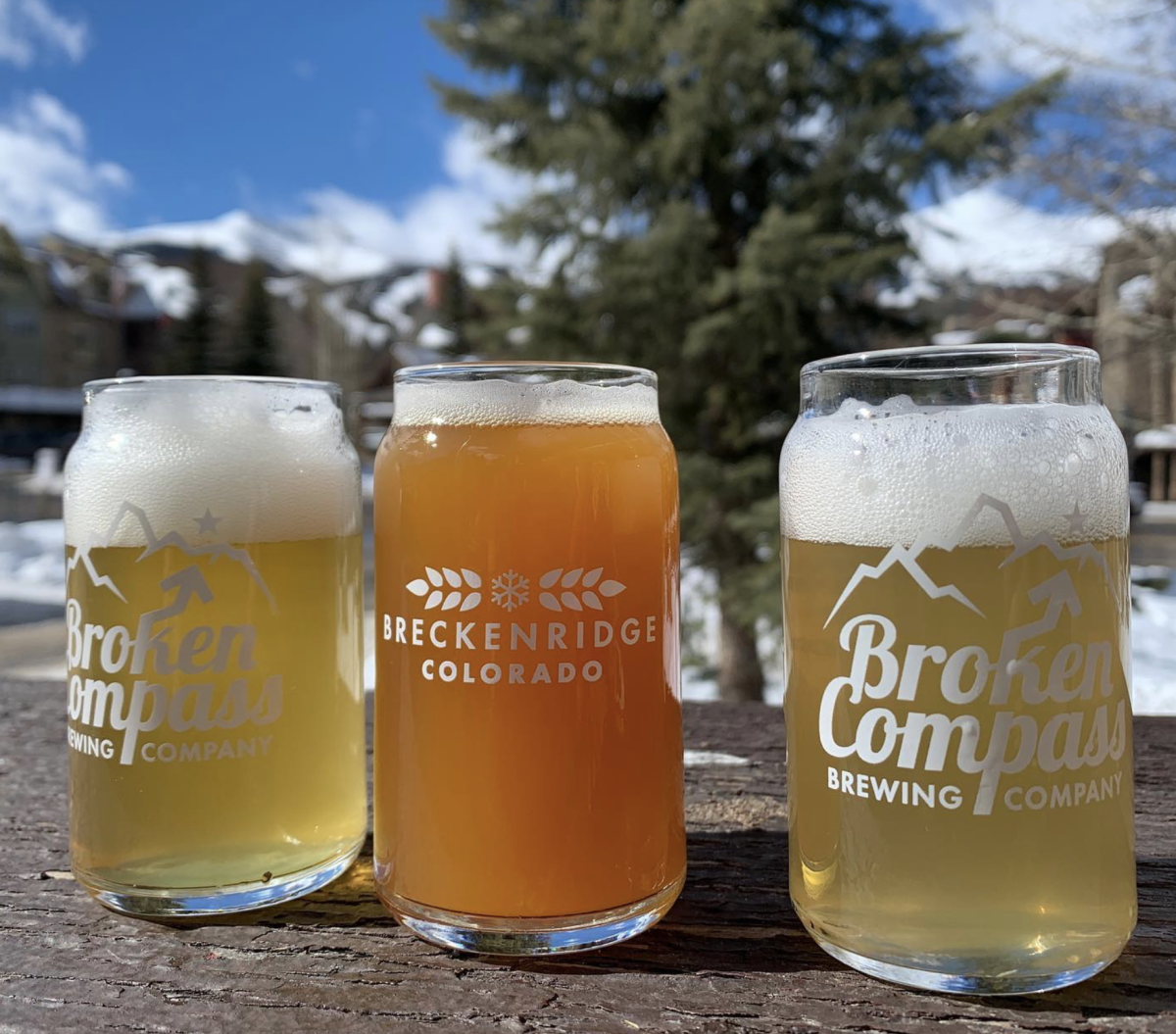 Photo courtesy of Broken Compass Brewing
The Gold Pan Saloon has been a Breck staple since 1979, with memorabilia showing the rich history of the town. A new addition to the Saloon is the Carboy Winery, serving fine wine in bottles and on tap.
This is the craft tasting room where you can try the finest whiskey, wine & beer in all of Breckenridge. They host live music shows from local musicians and they even allow outside food!
With both the OG and the Main Street locations, Broken Compass is one of the finest breweries in town. Sip on a beer with the buddies and relax after a long day of skiing or hiking in Breck. 
Downstairs at Eric's is a Breckenridge hidden gem. Drink like a local, watch the game, play arcade games and grab a late night snack from their extensive food menu.
This energetic Main Street bar is an après ski spot by day and a nightclub by night. Get your friends together and head to Cecilia's to dance the night away with the DJ!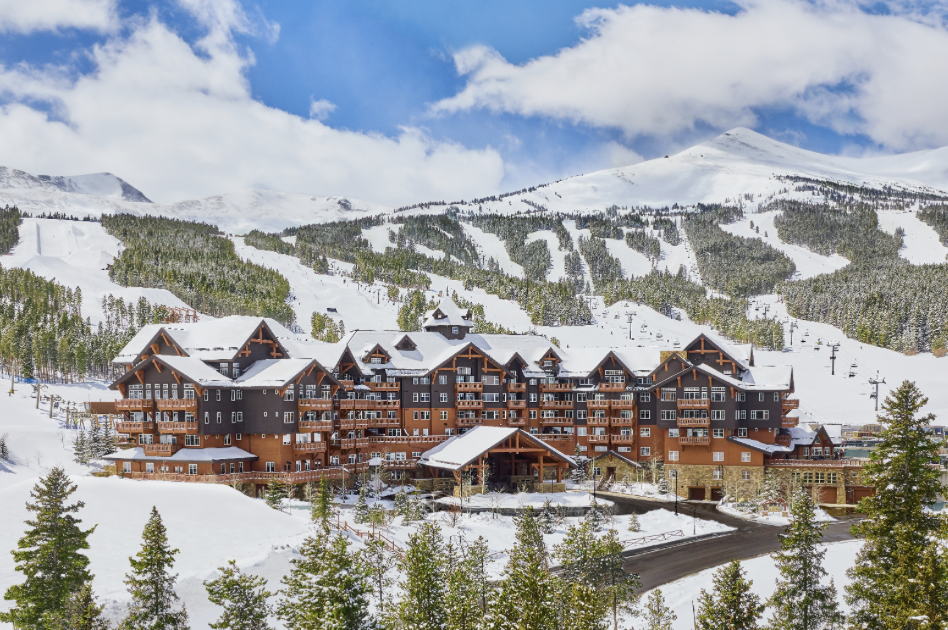 Photo courtesy of One Ski Hill Place 
 This boutique hotel exudes modern luxury with a playful twist with fun activities such as the super trampoline and a serious gym to get that workout in. Located at the base of Breckenridge mountain, it is a convenient spot for starting your ski day or wandering down Main Street.
This condominium property has both luxury and location, with ski in ski out accommodations. Right at the base of Peak 8, take the gondola up the mountain or go on an alpine adventure at the Breckenridge Fun Park just next door.
A popular wedding venue for its incredible mountain views, The Lodge is an upscale hotel nestled in a forested hill overlooking the city of Breckenridge. While staying here be sure to dine at the Traverse Restaurant for the best view in town.
Located on six acres near the Blue River, these vacation rentals with suites and villas big enough for the whole family. Just a short drive to Main Street and the base of Breckenridge Mountain, immerse yourself in nature while also having the option for a night on the town.
At the base of Peak 7, these luxury condos are a nice and private space for a family vacation. They make hitting the slopes a painless process with a ski in ski out option!