April is starting off strong with some of Dallas' newest gems in the food industry. This month's latest spots include a fun coffee shop, a New York icon, and still many more to come this month. 
Updated April 2022
---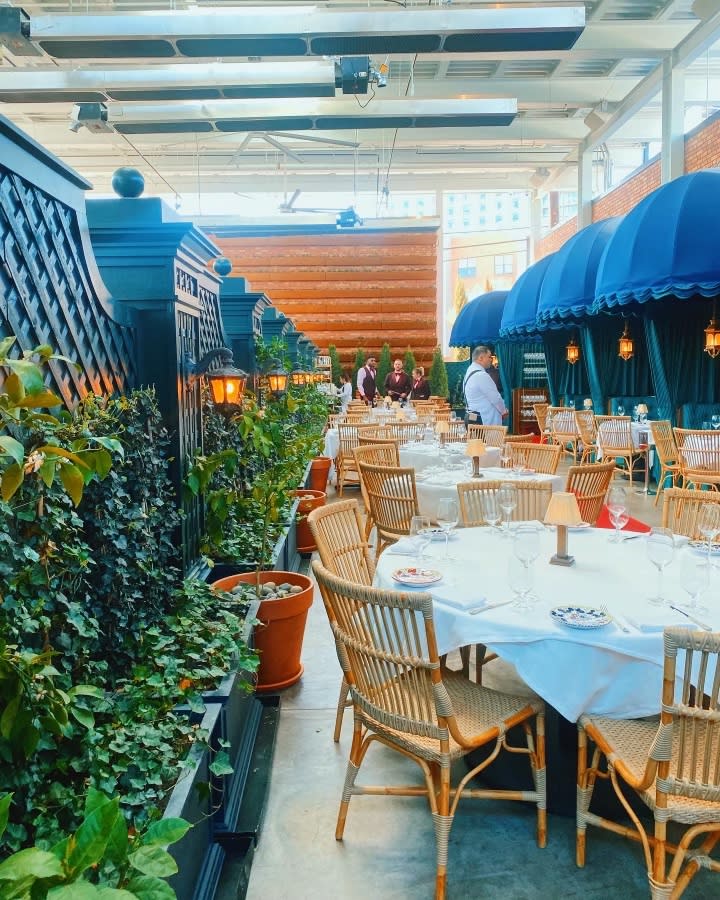 Neighborhood: Design District
Opened: March 31st, 2022
About: New York restaurant concepts are taking over DFW and we aren't mad about it! Major Food Group's second Dallas opening (behind Sadelle's in Highland Park Village) has welcomed their Italian concept, Carbone! Other locations include Miami + Vegas and now we have our very own, further proving Dallas is the place to be for dining! Its definitely a hotspot already with the lack of reservations to prove it but we couldn't help it - we had to share!
Cuisine: Italian
The 101: Making the ultimate versions of classic Italian fare is what Carbone is all about! Of course their most popular dish, "imitated but never duplicated," is their spicy vodka rigatoni which we cannot wait to try! Find antipasti, soups + salads, veal, seafood, and more. Along with fine Italian food comes great wine so definitely find your vino of choice to pair with your meal before indulging in traditional desserts like tiramisu! Reservations are already limited but they are available on Resy!
---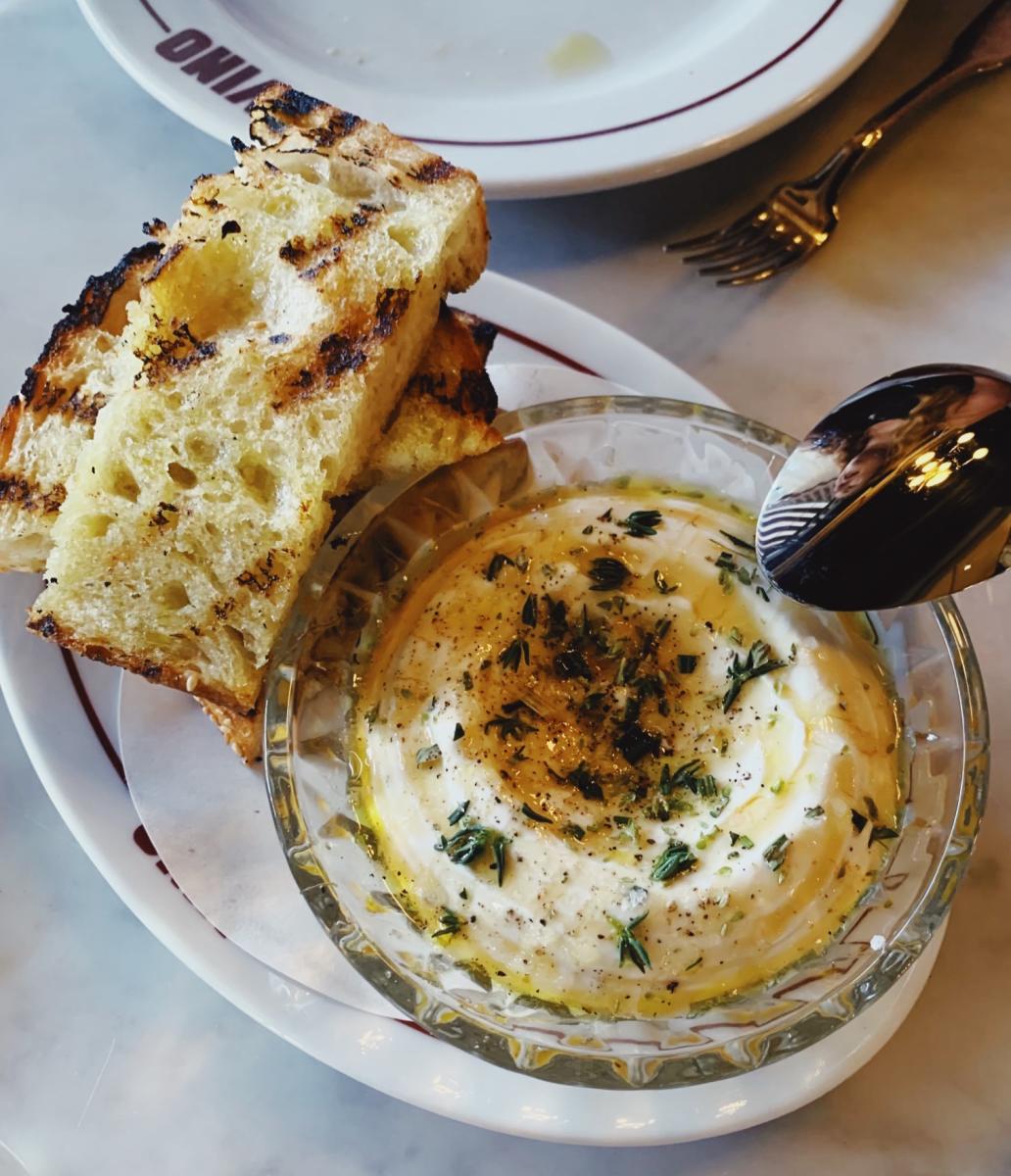 Neighborhood: Design District
Opened: April 7th, 2022
About: Carbone is lauching a Dallas-exclusive concept, Carbone Vino, attached to the much anticipated restaurant. Vino is a more casual Italian dining option highlighting some of the chef's favorites that did not make the Carbone menu. 
Cuisine: Italian
The 101: Don't forget about the Vino! Wine is available by the glass, or by the quartino. The Sicillian pizzas are a must and if you are craving a Carbone pasta dish no need to worry there are 3 food options from Carbone including the beloved spicy rigatoni vodka. Dessert is also a must-have with their fancy adult ice cream sundae. Reservations are available on Resy, but not required.
---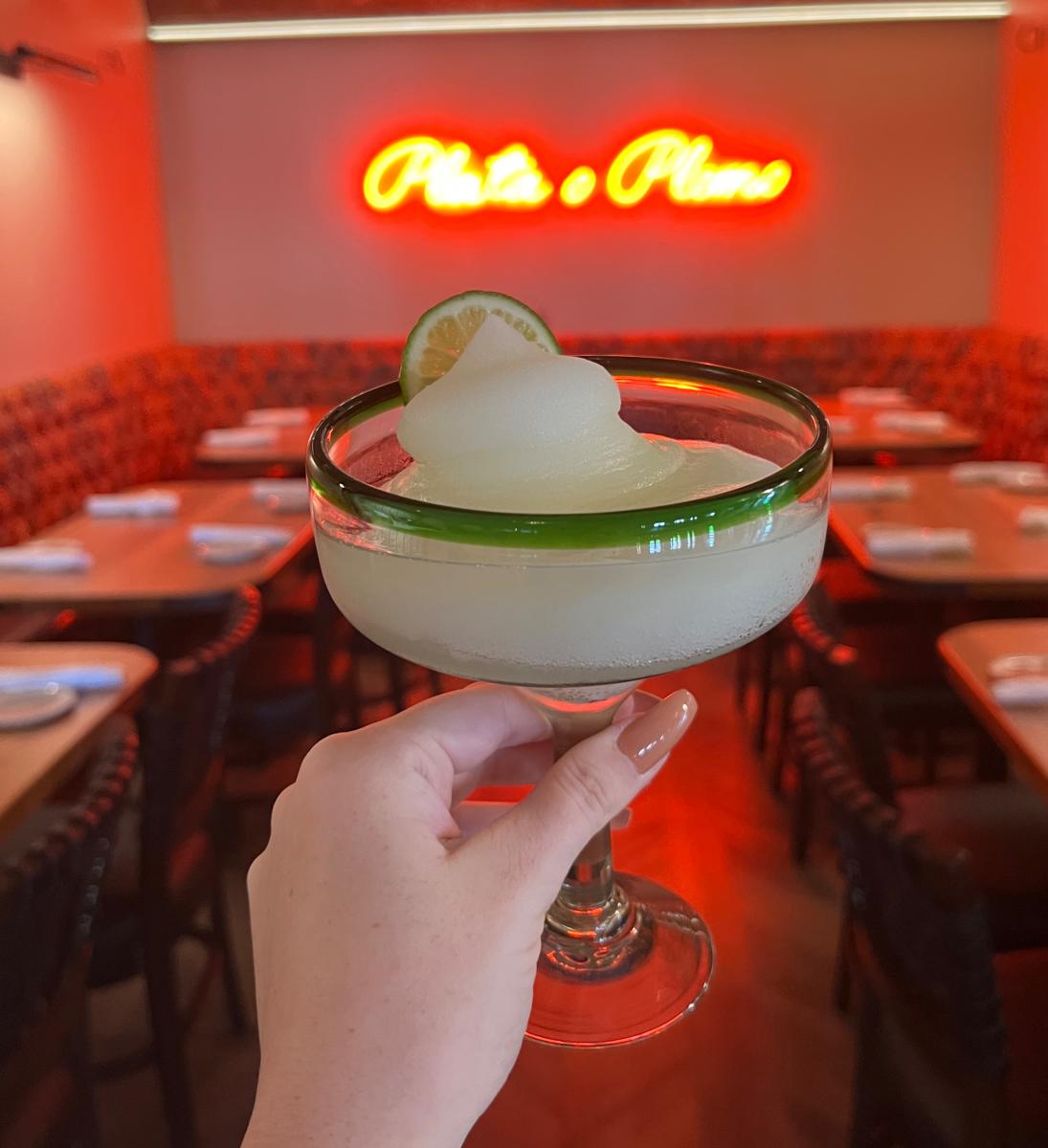 Neighborhood: Lovers Lane
Opened: April 6th, 2022
About: After mastering Italian cuisine, Julian Barsotti launched his concept "Ritas & Queso" during the pandemic, making margs, queso, and enchiladas available for delivery! Now he has partnered with Michael Barnett to bring a restaurant dedicated to serving all the Tex-Mex favorites of Dallas with locally sourced ingredients and scratch-made menu items.The restaurant is named after a '90s Beck album and is always vibing to music from the era!
Cuisine: Tex-Mex
The 101: The menu elevates typical Tex-Mex fare! You can expect to find classic plates, like fajitas, enchiladas sauced three ways, and gorditas, as well as fresh flour tortillas made in house with ingredients sourced from local farms and vendors.The spot is perfect for groups with reservations for 8+, and the rest is first come first serve!
---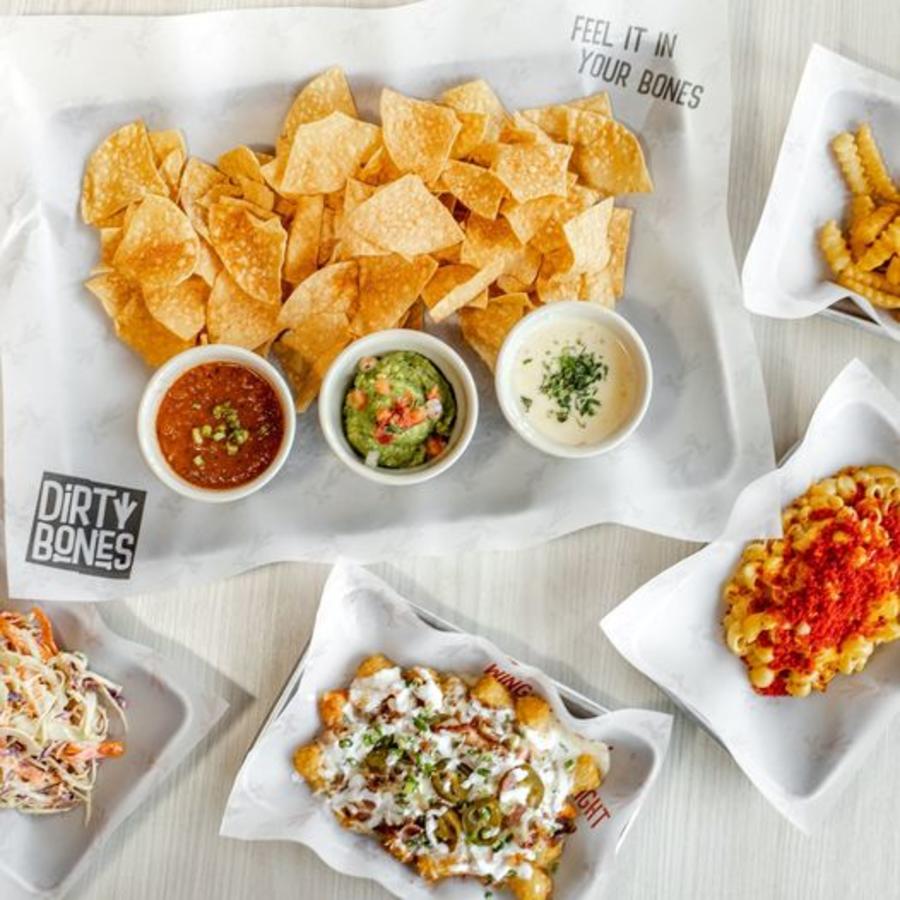 Neighborhood: Victory Park
Opening: Expected April 18th, 2022
About: Originally located in Fort Worth, Dirty Bones is bringing wings, libations, and sportsbar-like good vibes. Milkshake Concepts, who brought us Vidorra and Stirr, are bringing this more casual concept with late night weekend hours to Dallas' Victory Park.
Cuisine: Wings
The 101: WIth over 20 rubs and sauces, there is something for everyone. There is expected to be a peanut butter and jelly rub that we cannot wait to try. If you are not a wings fan, no problem- there are other great options like fried pickles, onion rings, and sandwiches. 
Photo courtesy of Dirty Bones
---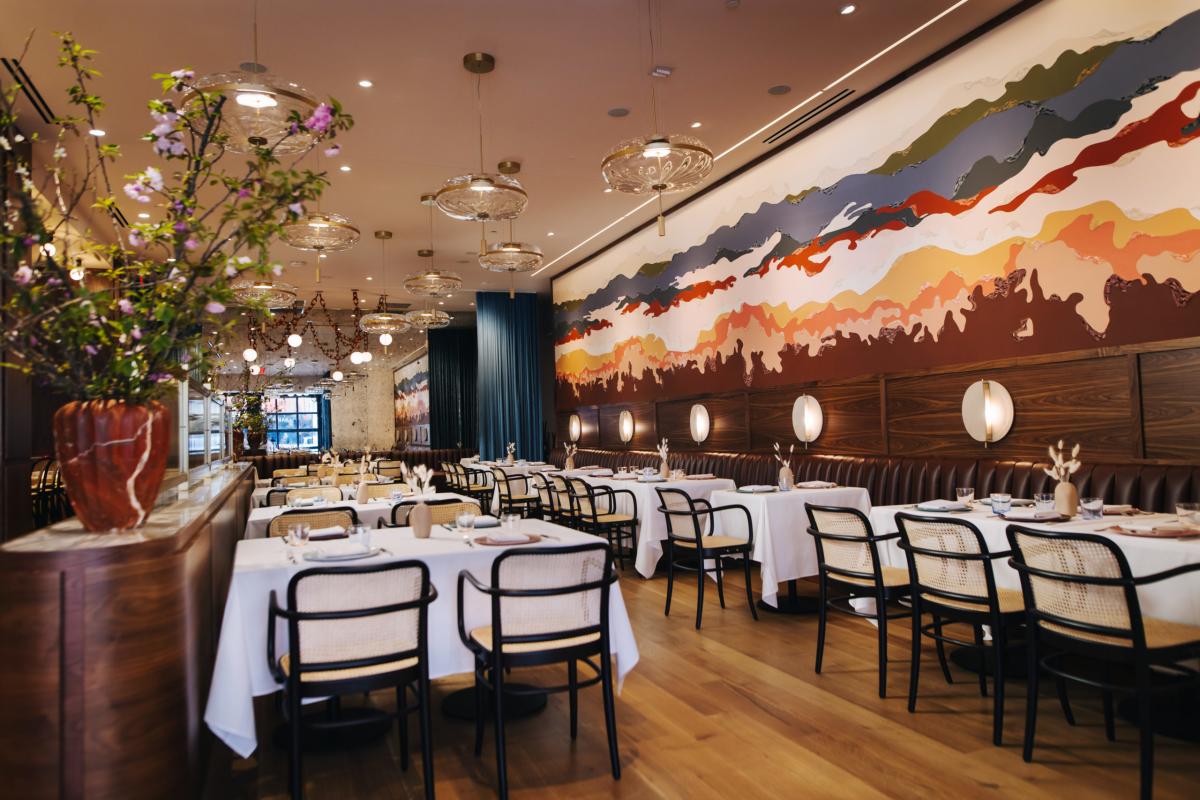 Neighborhood: Downtown
Opened: April 8th, 2022
About: Now located inside The Joule Hotel, Sassetta is back where Americano used to be! Sassetta is a part of the beloved Headington Companies restaurant group, and was a sister resturant to Sprezza on Oak Lawn, which is now closed. Their previous location was best known for their fresh pasta, Mediterranean dishes, and pizza and this location will do the same! We cannot wait to try it out! 
Cuisine: Italian
The 101: Dallas' Italian food scene is getting bigger and better by the second! Sassetta is a great downtown date night option or for happy hour with coworkers. Fun Fact: The resturant is named after a small village in Italy! Reservations are available on Resy. 
Photo courtesy of Sassetta
---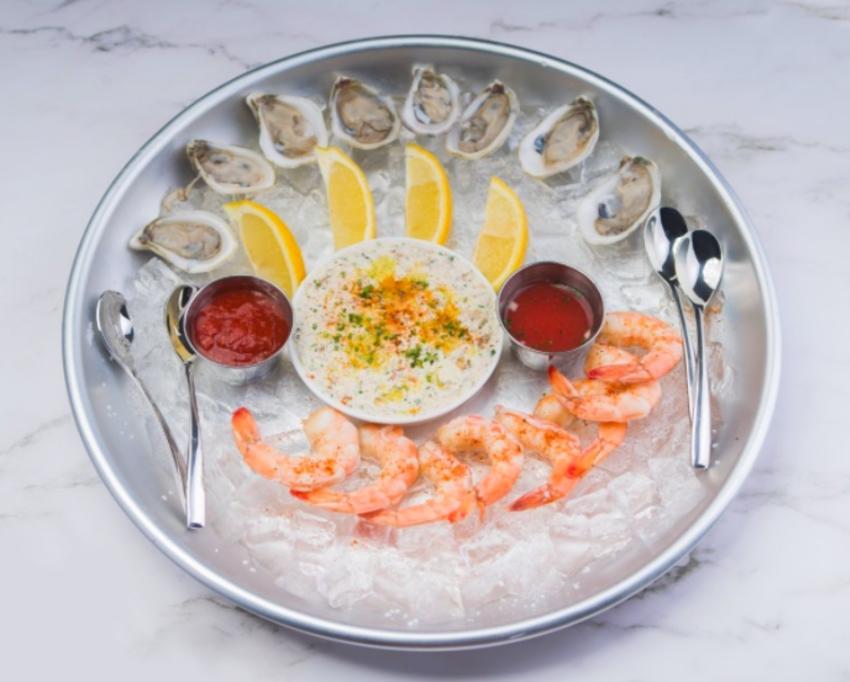 Neighborhood: Oak Cliff
Opening: Expected late April 2022
About: The spirit of Louisiana is headed to Oak Cliff with great cajun classics. Beatrice will be open for brunch, lunch and dinner with menu items such as Texas Peach Salad and Vegan Green Gumo, all made from sustainable ingredients.
Cuisine: Cajun Seafood
The 101: There is rumored to be a great communal patio option serving up an outdoor seafood boil! We cannot wait to spend a warm afternoon out there. Reservations will be available on their website for indoor dining. 
Photo courtesy of Restaurant Beatrice
---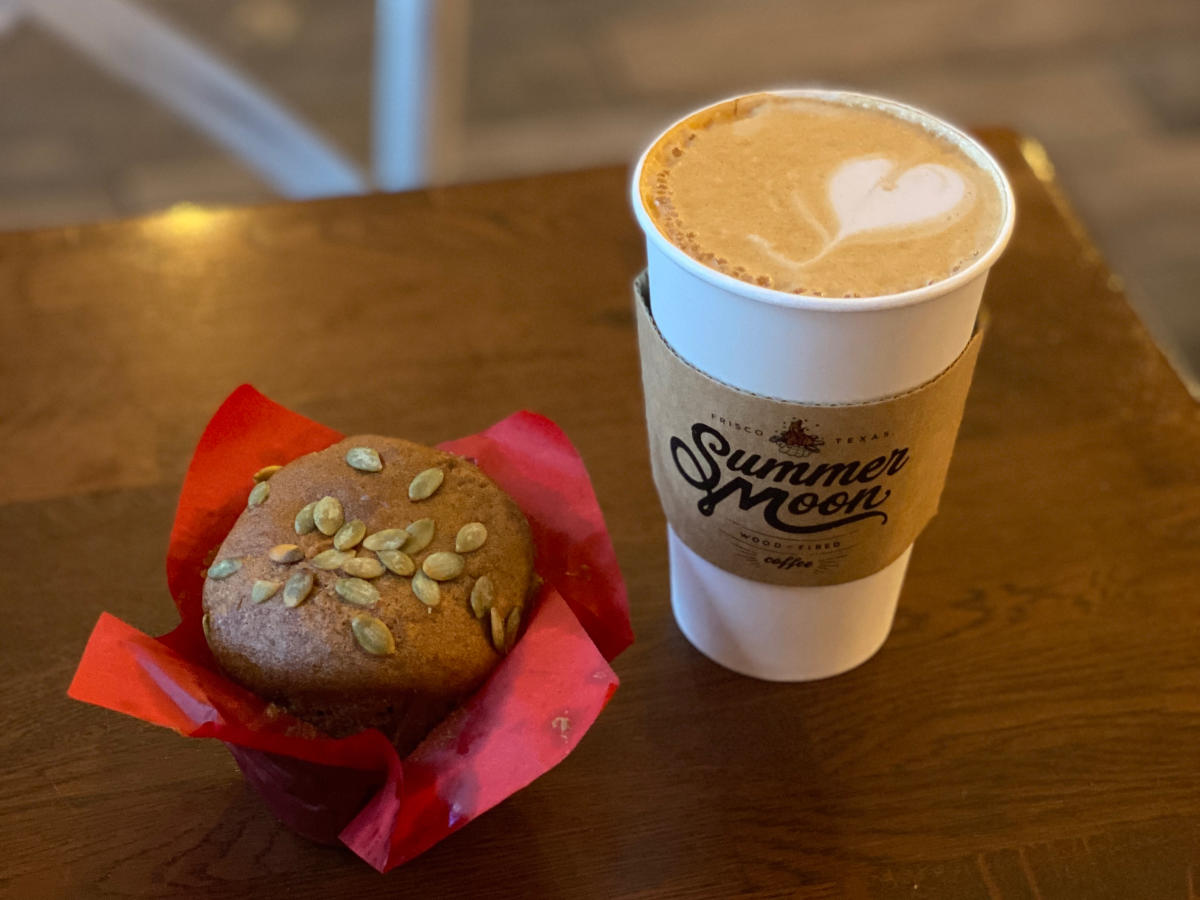 Neighborhood: Preston Hollow
Opening: Expected late April 2022
About: Joining the Dallas coffee scene this spring is Summer Moon! Summer Moon is best known for their Texas-made wood fired coffee and currently has locations in Austin, Frisco, and Houston. 
Cuisine: Mexican
The 101: Be sure to follow Summer Moon on social media to stay up to date on their opening. They have been hosting pop-ups while they await their new Preston Hollow storefront. 
Photo courtesy of Summer Moon
---