We never thought we'd be ordering dumplings from a vending machine, or eating bite-sized cheeseburgers with chopsticks…but we recently did both at Brooklyn Dumpling Shop and can confirm it's worth the hype! Read all about these innovative bites from Brooklyn below!
Updated August 2023
---
Brooklyn Dumpling Shop serves dumplings reimagined, turning classic NYC diner staples + sandwiches into fun flavors wrapped in dough! First opened in 2021, Brooklyn Dumpling now has 28 stores across the US, with the Deep Ellum shop being the first in the state of Texas! You'll find eclectic combos of Chinese + American dishes, all served out of a high-tech locker system. It's the perfect place for a quick grab & go lunch or late-night munchies!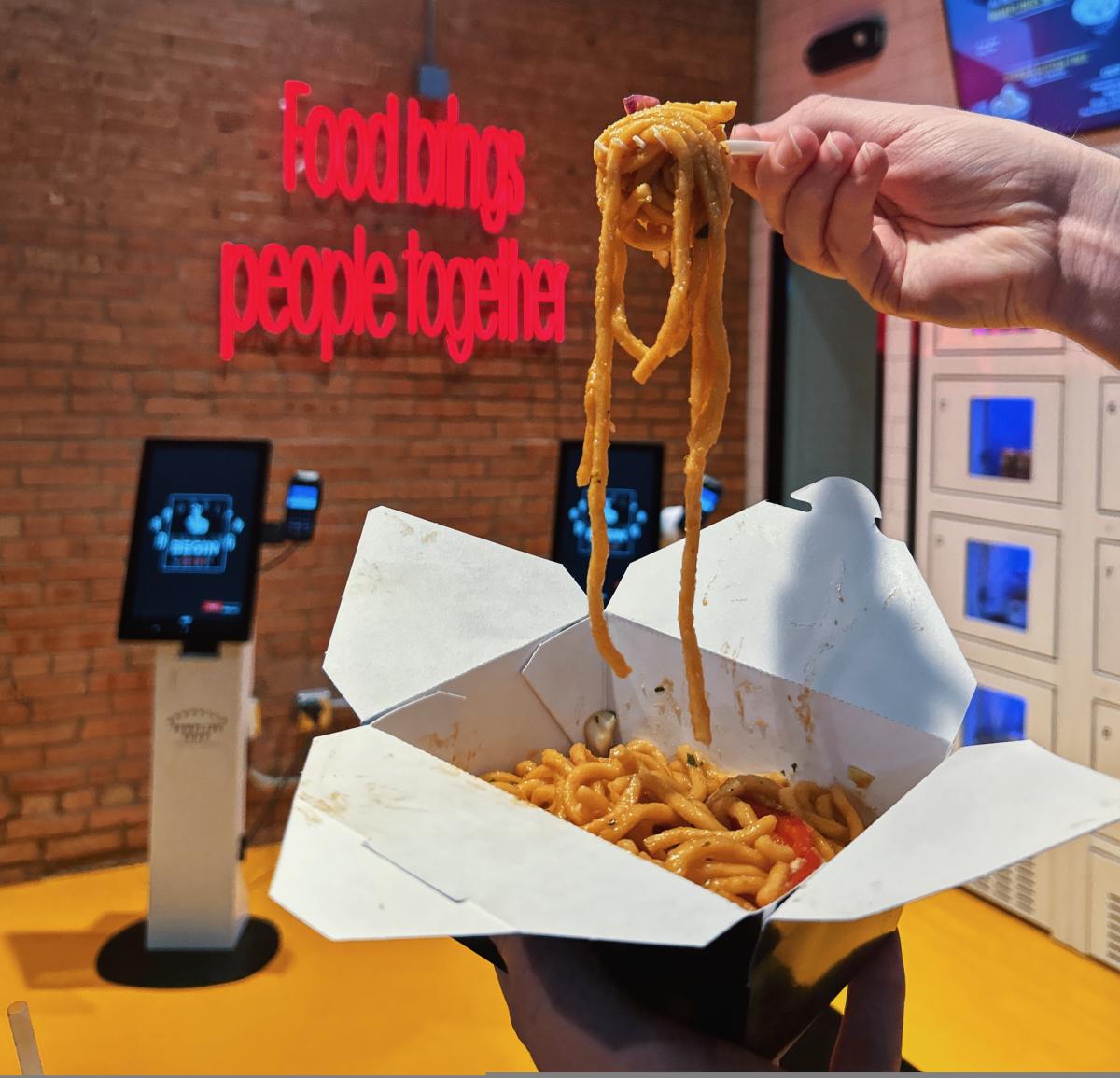 THE MENU
The menu features dumplings galore in 5 different types: traditional, signature, soup, vegan/gluten-free, + dessert! The traditional dumplings are your typical potsticker flavors like pork & chicken, while the signatures come in wild varieties like Cheesesteak, Chicken Parmesan, or Bacon Cheeseburger. Choose either seared or crispy (our fave!), or even mix & match flavors with a combo meal. Pair your dumplings with sides like fries, noodles, rice, + edamame, or if you're looking for a heartier meal you can opt for a Chop Chop Bowl w all the fixings. End your meal with Apple Cinnamon or PB&J Dumplings for a sweet treat!
HOW IT WORKS
Brooklyn Dumpling uses a no-contact vending machine system that makes takeout a breeze! Order online or at one of the in-store kiosks & wait for a text that your order is ready. Once you get a text, simply scan your receipt & a locker will open with your food inside! The lockers, also known as Automats, even use temperature-controlling technology that keeps each locker hot or cold depending on the order!
Fun fact: Automats first arrived in NYC in 1912 & have been a part of the casual dining culture there ever since!
WHAT WE ORDERED
🥟 Crispy Buffalo Chicken
🌶️ Vegan Ginger Chicken
🥢 Teriyaki Noodles
🍟 Waffle Fries
🥡 PB&J
TAKE A TOUR