The Dallas Museum of Art in Downtown Dallas has a new exhibit! And it involves all the jewels! Cartier and Islamic Art: In Search of Modernity runs through September 18th. We were blown away by the history and story of how Islamic Art influenced the creations made by Louis Cartier!
Updated May 2022
---
The exhibition, Cartier and Islamic Art: In Search of Modernity, is the result of a 4-year collaboration with Maison Cartier and the Museé des Arts Décoratifs from Paris. It is made possible by PNC Bank. The gorgeous and important exhibit includes 400+ pieces from major international collections including The Louvre, and includes a variety of jewels, photographs, art, glass and more.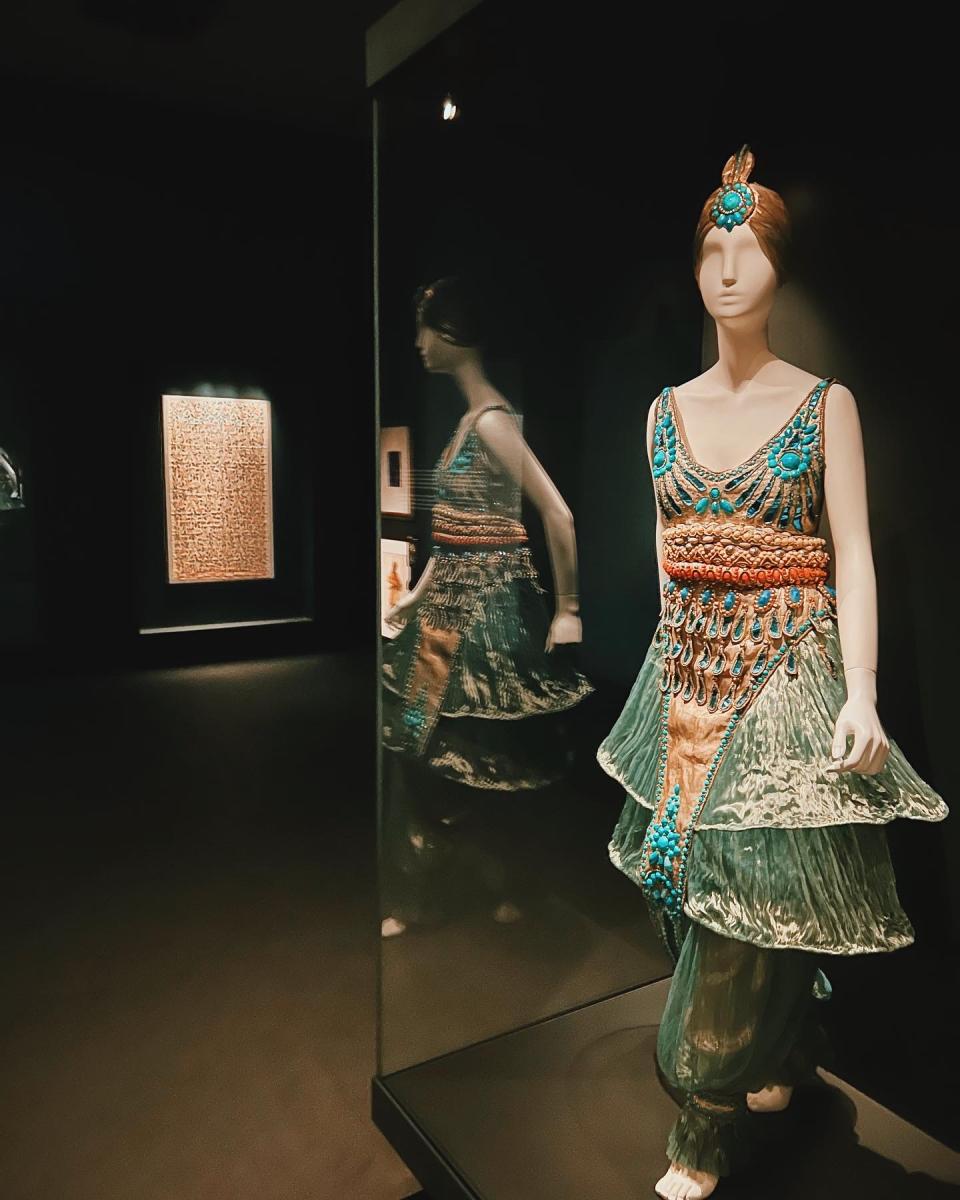 WHY GO 
The exhibition is a really important look into Islamic art's influence on the objects created by Louis Cartier and the designers of the great French jewelry Maison from the early 20th century to today. Browse the hundreds of objects and learn how Cartier's designers adapted forms and techniques from Islamic art, architecture, and jewelry, as well as materials from India, Iran and the Arab lands, "synthesizing them into a modern stylistic language unique to the house of Cartier."
PROGRAMS
Want to dive deeper into the culture and history of the exhibit? Attend Make & Take: The Possibilities of Pattern, which involves exploring different ways to construct patterns sourced from Islamic art and architecture, on June 24th.
TICKETS
The DMA's general admission is always free (with reservation), but this special exhibit is ticketed at $20 per adult. If you're a member, though, it's free! And if you noticed on our list of social groups this week, the DMA does have a Junior Associates group, perfect for joining the museum as a member while meeting other young professionals interested in the arts! 
---