Summer has definitely arrived & we're all trying to escape the heat, but that doesn't mean you have to stay inside! Texas has tons of caves and caverns that feel as cool as they look, with naturally air-conditioned temps ranging from 64 to 75 degrees. Whether you're looking for a relaxing guided tour or a spelunking adventure, start planning your road trip to these stunning subterranean spots below!
Updated July 2023
---
Just north of San Antonio is Texas' oldest living cave attraction, which formed 140 million years ago and boasts 64-degree temps year-round. Take an evening candlelit tour to see otherworldly blind salamanders!
Distance from Dallas: 4.5 hours
Boerne | Directions
A crystal kingdom with fascinating formations you'll have to see to believe! Highlights include the Valley of Ice, Halo Lake, + a highly decorated Crystal Palace full of glistening gemstones. Take an intimate tour and don't forget your camera!
Distance from Dallas: 5 hours
Sonora | Directions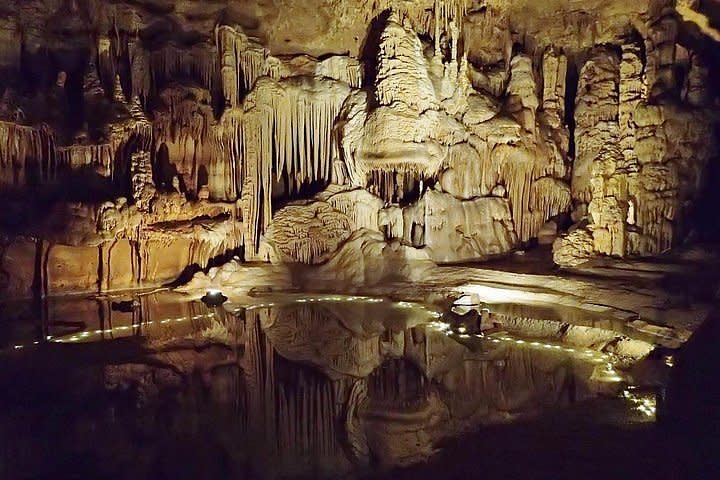 Image courtesy of Cave Without a Name
Descend a 360-step staircase to admire nature's artwork in chambers that remain 66 degrees year-round! For an enhanced experience, check out their Concerts in the Cave with underground acoustics!
Distance from Dallas: 4.5 hours
Boerne | Directions
Follow a guide through the best parts of the park's 400+ caves! Expect anything from high adrenaline crawls through small spaces to breathtaking views inside large chambers.
Distance from Dallas: 3 hours
Bend | Directions
 
You may have sat in infamous I-35 traffic right above this cave, which was discovered during the highway construction! Hidden for over ten thousand years, this cave hosts perfectly preserved rock formations and prehistoric animal bones from mammoths to saber tooth tigers.
Distance from Dallas: 2.5 hours
Georgetown | Directions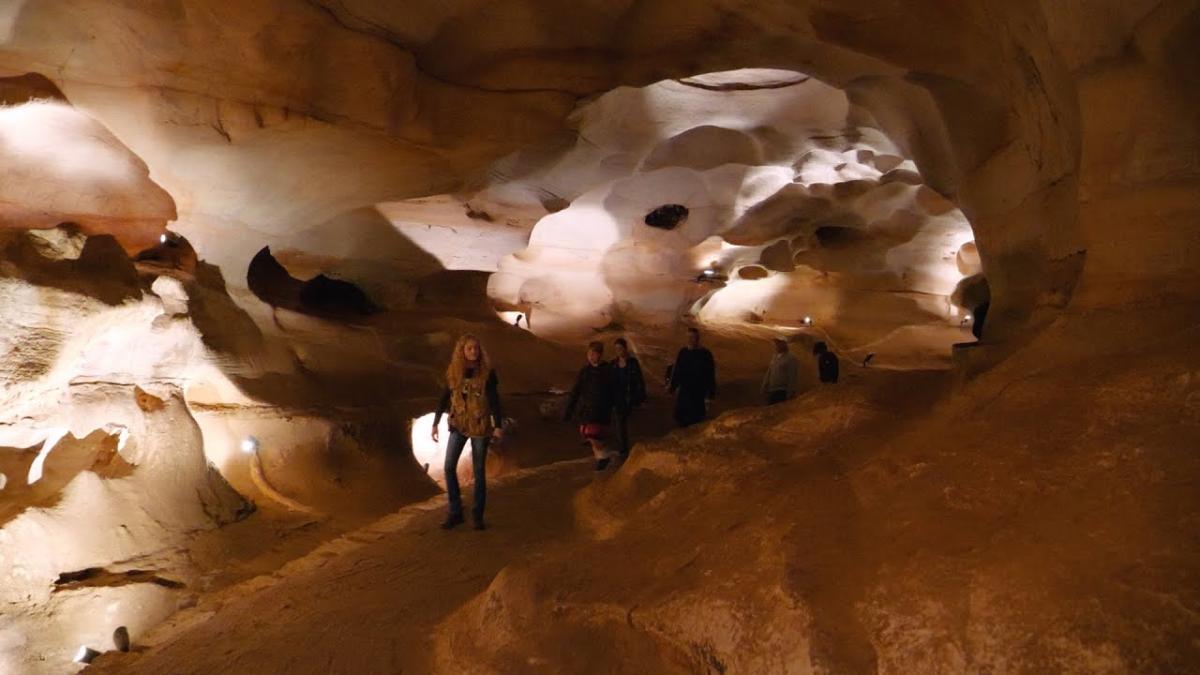 Image courtesy of Longhorn Cavern
An ancient underground riverbed with a rich history! See the area used as a subterranean speakeasy during Prohibition, mine for gemstones, or search for larger treasure – legend has it a Texas outlaw hid $2 million here but it's never been found.
Distance from Dallas: 3 hours
Burnet | Directions
The largest cave in Texas! Cross a 60-foot natural limestone bridge, watch a light show in the 10-story tall chamber, + ride the world's only cavern conveyor belt out of the cave.
Distance from Dallas: 4.5 hours
San Antonio | Directions
---
YOU MAY ALSO LIKE