There is no need to travel across the country for your beach trip, you can find paradise right here in the Lone Star State. Down on the Southern Coast of Texas on the Gulf of Mexico are several beach towns that will blow you away. Trade your cowboy boots for flip flops and head down to the coast for some fun in the Texas sun!
Updated May 2022
---
ROCKPORT

Down on the Southern coast of Texas, Rockport is the perfect place for a relaxing weekend with family and friends. Lined with umbrella huts for shade and a tropical aesthetic, bask in the sun at Rockport Beach or venture out to sea for a full day of boating. Head down to local hotpot, The Boiling Pot for their famous cajun crawfish or Latitude for an upscale seafood spot that doubles as an art gallery. For the history lover, check out the Texas Maritime Museum and Fulton Mansion to learn all about pirate legends and one of the most affluent Texas families of all time!
---
PORT ARANSAS

Commonly known as Port A, this family friendly beach town on Mustang Island is spread over 18 miles of sandy beaches. Stay in the Cinnamon Shore family friendly development with the most adorable pastel colored houses that give major Seaside vibes. Before starting your beach day, grab a cup of coffee or gelato at Coffee Waves and be sure to stop at Irie's Island Food for some fresh fish tacos. As the fishing capital of Texas, day of fishing on one of the public piers or book a boat tour for some deep sea fishing!
---
GALVESTON

One of the most well known beach town in Texas, Galveston is always on island time. If you're looking for a nature filled day, walk along the boardwalks of Galveston Island State Park for kayaking then venture over to Moody Gardens to see the Aquarium Pyramid. For family friendly activities, head down to Stewart Beach or Pleasure Pier, for an amusement park adventure on the water. After working up an appetite from all your adventuring, dive into a fried shrimp basket at the iconic Bubba Gump's or Waterman's for a nicer seafood experience with marina views. 
---
SOUTH PADRE ISLAND

South Padre Island may be known for its party scene, but there is so much more to this tropical oasis. Grab a quick seafood snack at Ceviche Ceviche before starting your beach day under the sun. Go on outdoor adventures from parasailing, dolphin cruises, horseback riding on the beach and even learn more about the turtles at the famous rehabilitation and conservation center, Sea Turtle Inc. End your beach day on a positive note at Bar Louie to watch the summer firework show over the sea!
​Photo courtesy of So Padre
---
BOLIVAR PENINSULA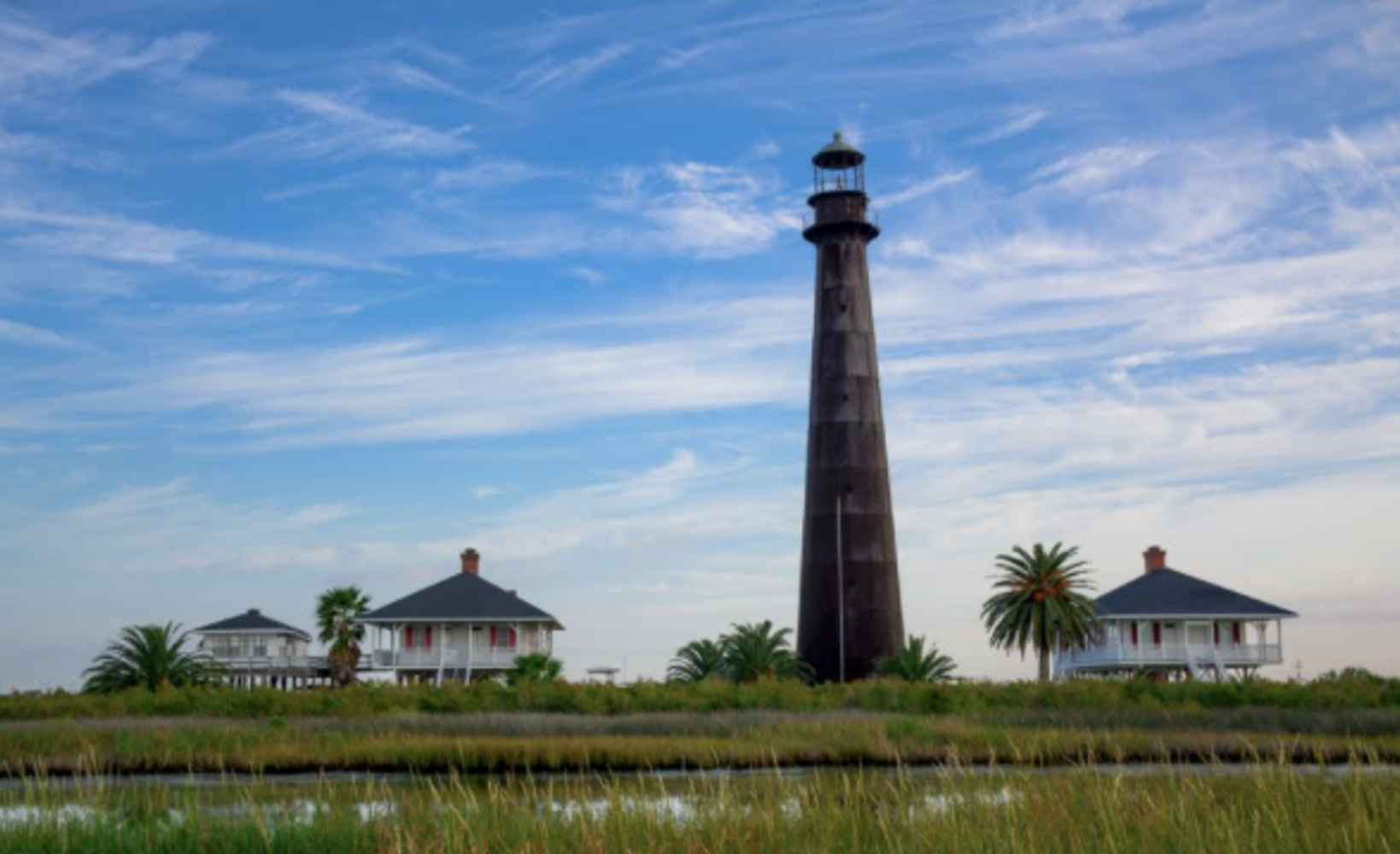 In the upper Texas Gulf Coast, Bolivar Peninsula is 27 miles of beach just waiting for your oceanside adventure. Tour the historic Fort Travis Park military sites or the haunted Bolivar lighthouse for a good spook. Get your friends together for a barbecue on the beach while searching for shark teeth on the shore. For some nighttime entertainment hop on over Crystal Beach, known for its live music, and be sure to stop by Stingaree for dinner and a show!
---
FREEPORT

Just west of Galveston, Freeport is a coastal beach town known for its stellar surfing and fishing. Charter a boat for a full fishing day or catch the waves at Surfside Beach for the best surfing in all of Texas. Set out on a scuba diving expedition to the Flower Garden Banks National Marine Sanctuary to see the stunningly beautiful bright coral reefs along with some manta rays, sea turtles and even hammerhead sharks!   
---