A few weeks ago, we had the pleasure of trying out Ebesu Robata, a small restaurant in Plano that serves up some really good Japanese food! And we are showcasing what you can expect when you go yourself!
Updated June 2022
---
Ebesu opened in 2019 to bring a modern Japanese bistro to Plano. It sits right in the historic downtown area on E 15th street among the cobblestone and old buildings. Ebesu serves both sushi and robata using high grade Japanese Binchotan charcoal to "grill quality ingredients to perfection!"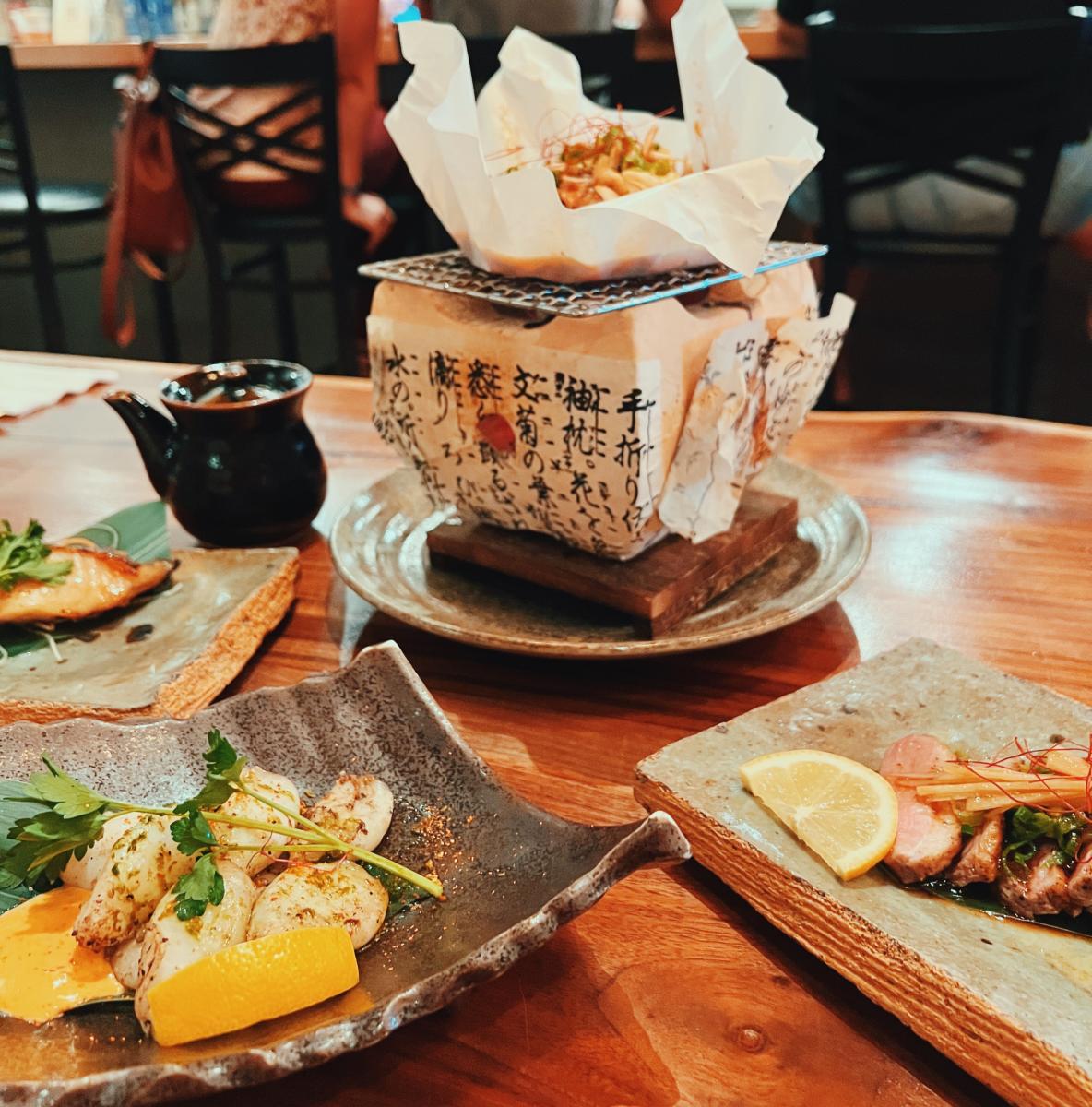 MENU
To start, try the tuna flat bread or chicken karaage and then make your way to the sushi bar menu of sashimi, nigiri, a blue fin sampler and more. For an assortment, you can literally choose the Nigiri or Sashimi Assortment, served on stacked glass blocks that have been decorated with flora and fauna. It's a stunning display!

Moving onto the Robata, choose between an array of meats, seafoods and vegetables. We highly recommend the mixed mushroom dish of five mushroom varieties served on a heated stone block that bubbles when heated enough to perfection. It's heavenly!

Finish with a matcha tiramisu or poached pear, both are divine!
EBESU COURSE
If you want a sample of everything, you can choose a four course meal at $56 per person! There's also a sake flight if you want to dabble in several types of sake too for $18 per flight. 
SPECIALS 
Visit on Wednesdays for half priced wine bottles or on Thursdays for discounted beer all day long! They also serve seasonal sake if you're a connoisseur. 

So put EBESU on your list next time you're seeking out really good Japanese cuisine and/or are in Plano!
---