Say hello to Osaka Sushi & Bar, a new Japanese & Hibachi restaurant in Frisco! From sashimi and a sushi bar to a Japanese grill and hibachi, we loved our visit and had to share!
Updated March 2023
---
Osaka Sushi opened in Frisco last November and is already hoping to open another location in Mckinney! Find authentic Japanese Food including hibachi, bento boxes, a sushi bar, sashimi, and a full bar serving up delicious drinks!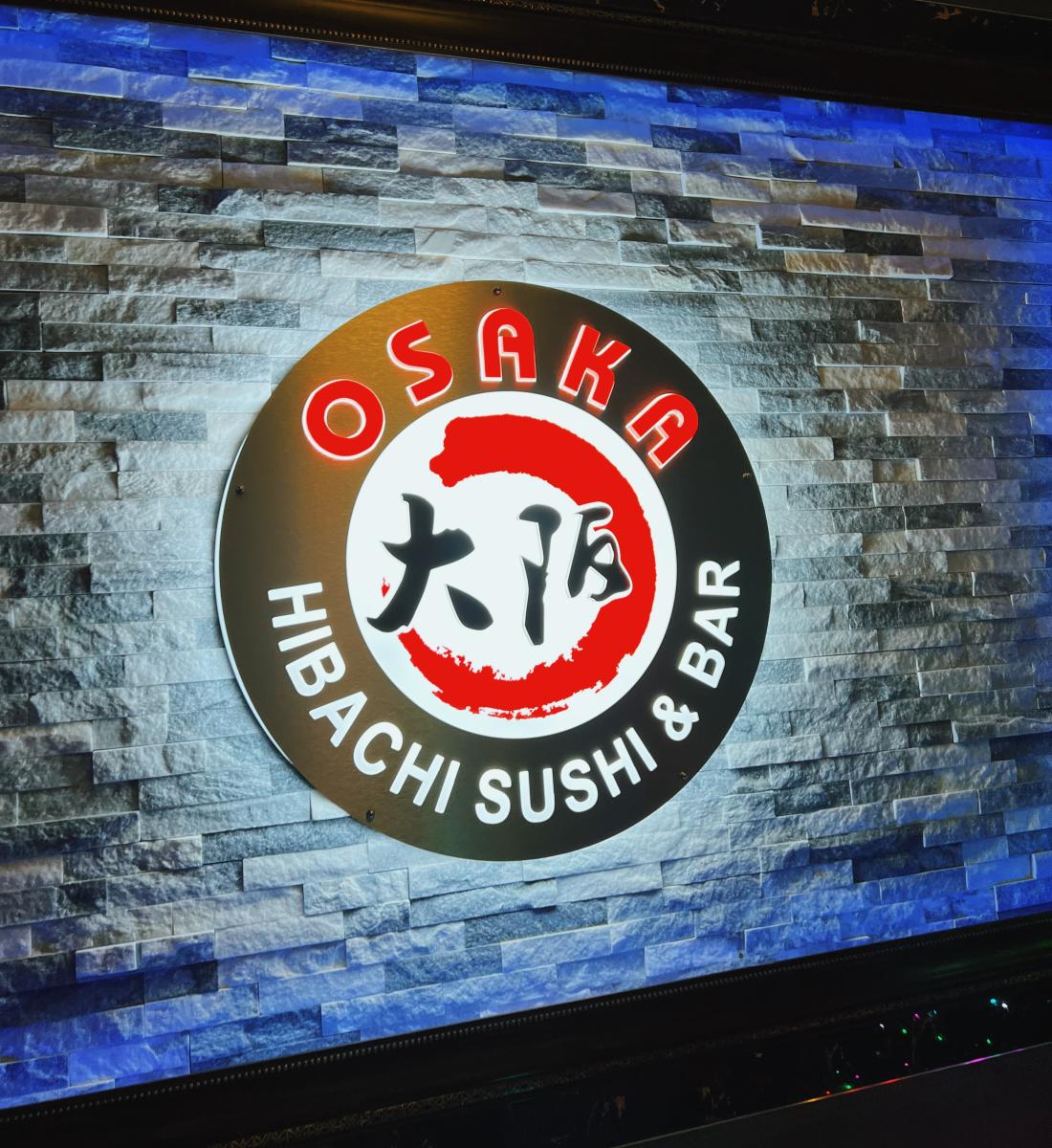 THE SPACE
Step inside a romantic, dimly lit restaurant brought to life by neon blue lights. It's a sit-down restaurant with many tables and lots of large hibachi stations with ample seating for large groups! It's truly the perfect place for kids, birthdays, and entertaining the whole fam!
HIBACHI
Our hibachi chef was so much fun and constantly had the whole table laughing! Beware of the sake spray bottle that sends a stream of sake into your mouth! The show itself is fantastic, and the food is incredible too! Everything we tasted was so fresh and high quality, especially the steak and the seafood!
Next time we want to go for sushi & sashimi!
THE FOOD
They have a super extensive menu, with almost 40 specialty rolls, countless apps, veggie or fresh fish maki, bento boxes, and so much more! For the hibachi lovers, we loved getting the combination plate where you can pick two proteins, rice, and all the veggies your heart desires along with a fire show by the chef!
DRINKS
Their full-service bar serves all that you want to drink! We highly recommend the Moscow Mule and the sake Bloody Mary, but don't forget to go during their HH!

 
LOCATION