Get your gals ready to to sip champs among the roses because Lexy's recently opened its doors in Trinity Groves and it's pretty darn cute!
Updated August 2022
---
Lexy's is the first concept to open after Beto and Son's Chef Julian Rodarte became CEO of Trinity Groves earlier this year. Named after the chef's wife, Alexa Rodarte, Lexy's is very feminine with pink roses, feathers and booths decorating the dining room. It offers an upscale American menu and makes for the perfect gathering for any girls night out!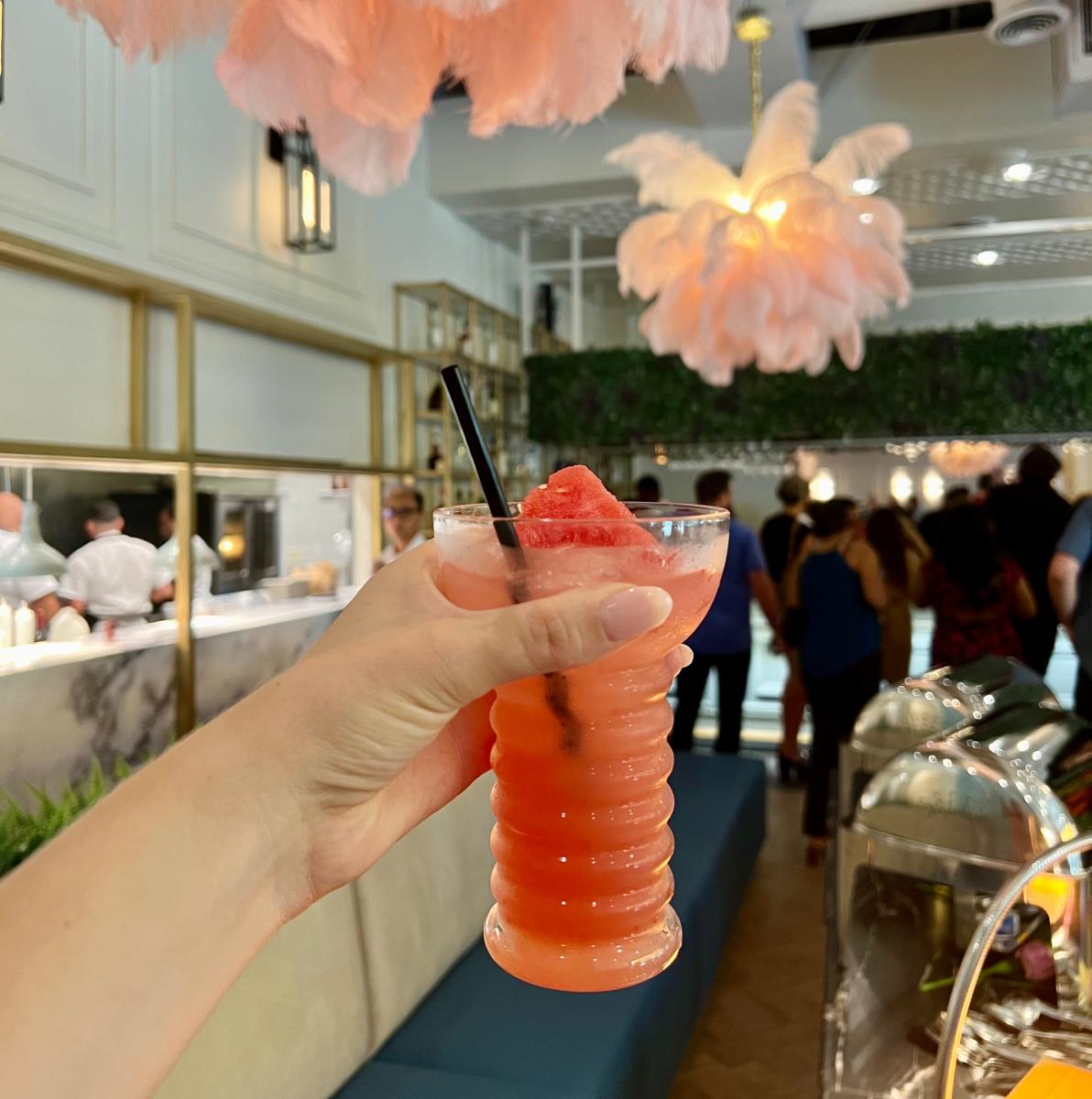 THE SPACE
Lexy's has almost a French bistro feel with molded white walls, and the pink feathered chandeliers and blush velvet booths give us English vibes (Sketch anyone?!). There are also marble accents, modern light fixtures and the most Instagrammable part? The rose-filled ceiling that extends down to cover a wall holding the champagne vending machine!
DRINKS
First, have a #MoetMoment at the vending machine, whether for the pic or for a real, small bottle of champs! Because yes, it actually works! The Palomino (vodka, Lillet, watermelon, lemon, rose syrup and grapefruit bitters) and the Pura Vida (banana-infused rum, coconut, orange, pineapple, lime and nutmeg) were the two craft cocktails recommended as the favorites!
MENU
Enjoy a menu of surf and turf from a wagyu hot rock to crab and lobster cakes. The menu encompasses a bit of everything, pulling inspiration from the Rodarte's travels. Beignets, tres leches bread pudding, brisket croquettes, shrimp fried rice and more fill the menu!

We can already tell that Lexy's is a GNO paradise for cocktails and good times, so check it out!

P.S. Julian and his team are working on two more concepts, coming before the end of 2022, so be on the lookout for more exciting announcements from Trinity Groves!
---