As the weekend rolls around, we started thinking about our go-to spots to sip on a martini, so we've rounded up these 14 spots to check out when you're in the mood for a martini! Shout out any we're missing!

PS: If you're looking for an espresso martini, don't worry we have a dedicated round-up for that too! :)
Updated July 2022
---
Bob's Steak & Chop House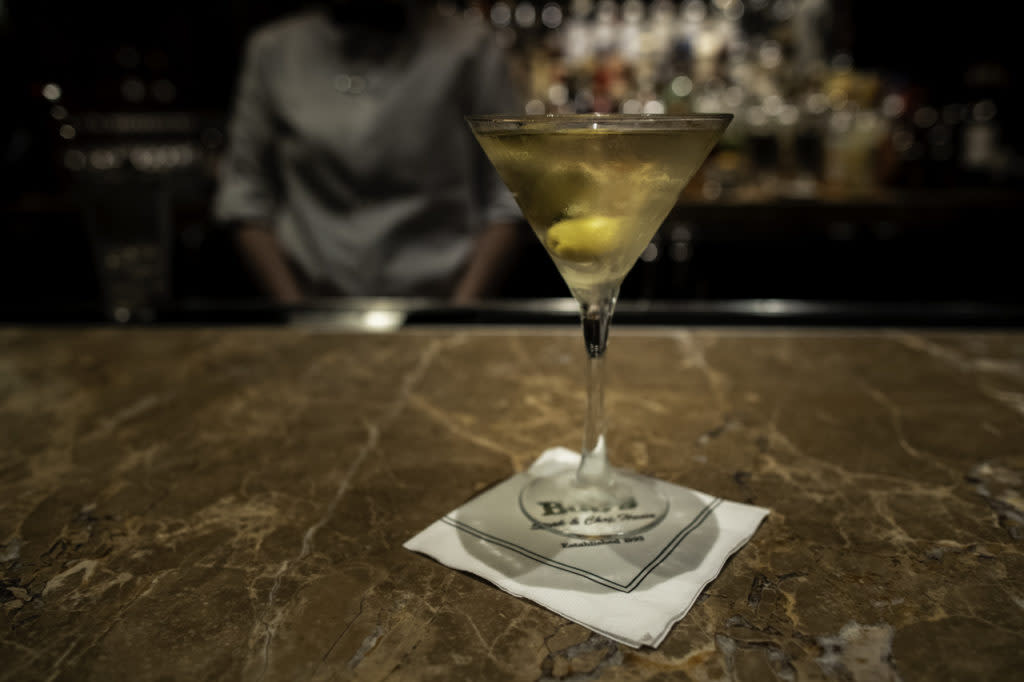 This award winning steakhouse partners with local liquor producers to give you the feeling of being at home regardless of which location you're visiting. Pair your steak and the staple glazed carrot wit the Dirty Bob martini, which is topped with blue cheese-stuffed olives.
MULTIPLE LOCATIONS
Photo courtesy of Bob's
---
Bowen House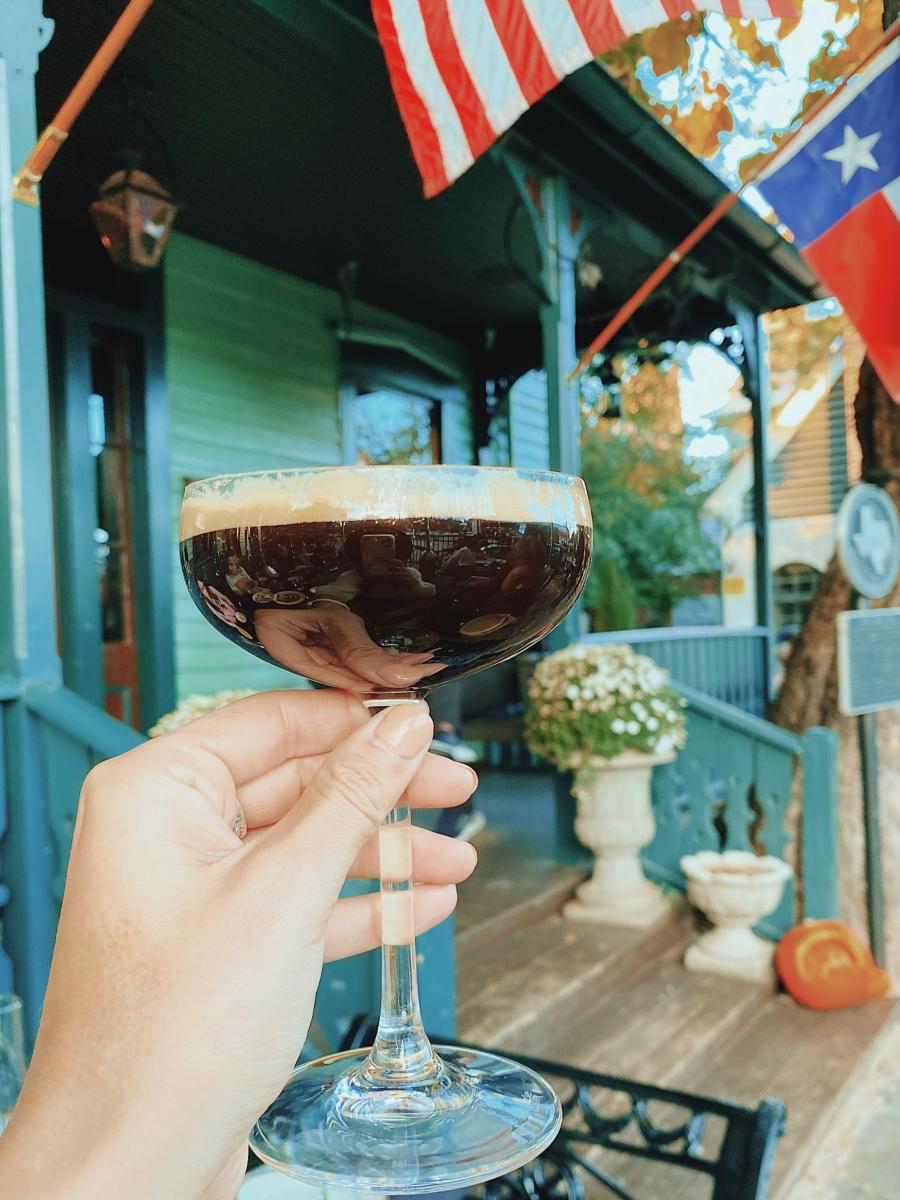 Nestled in Uptown in a quaint, unassuming house, Bowen house offers an espresso martini to compliment their elevated dishes. Grab a seat on the patio and soak up the history of the Bowen home.
---
Clifton Club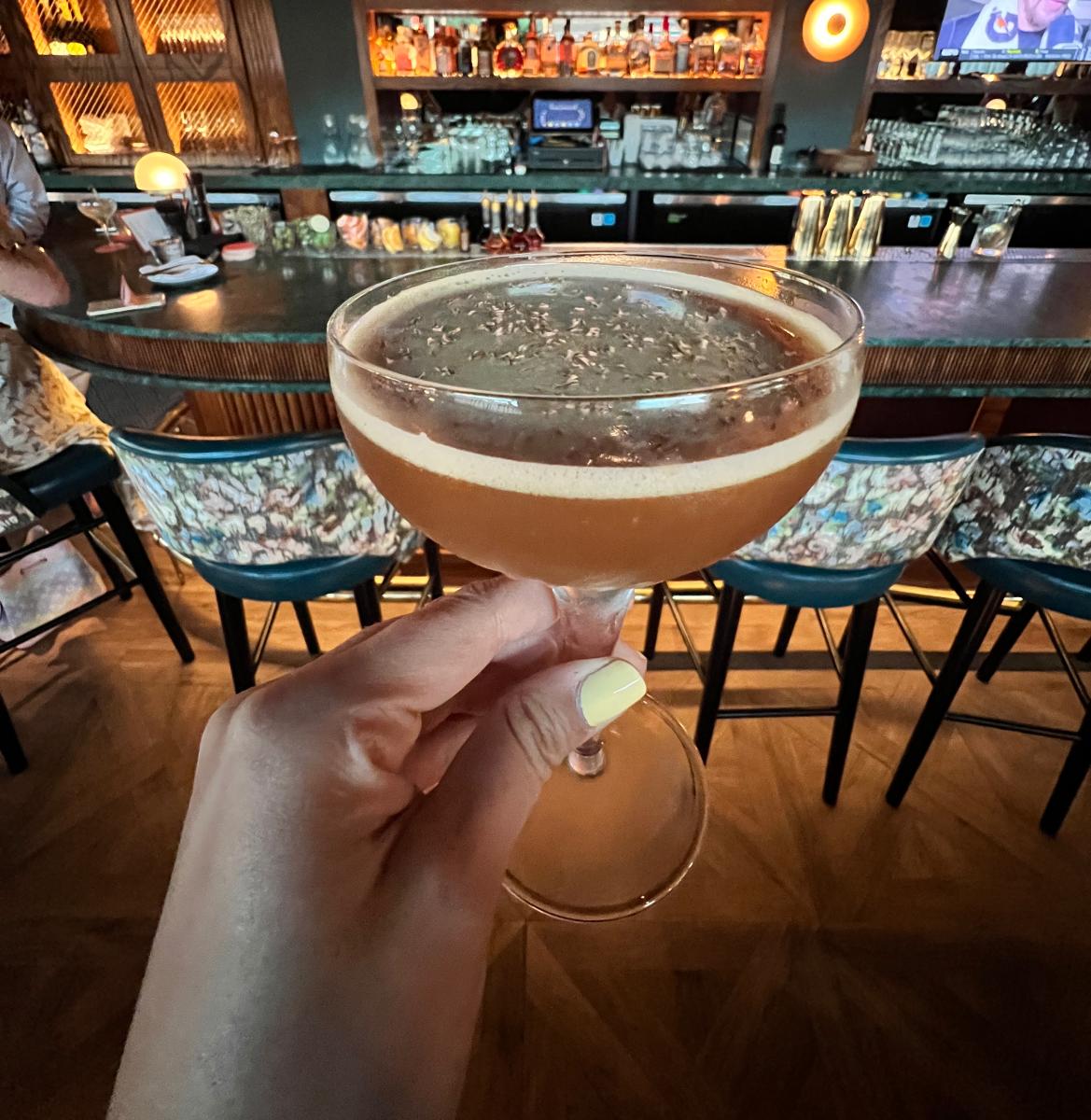 This neighborhood cocktail lounge is owned by the team behind Beverly's, so you can grab a martini here while you wait for your table at Beverly's. Try their classic vodka martini in their swanky lounge setting designed to resemble a hotel lobby.
---
D.L. Macks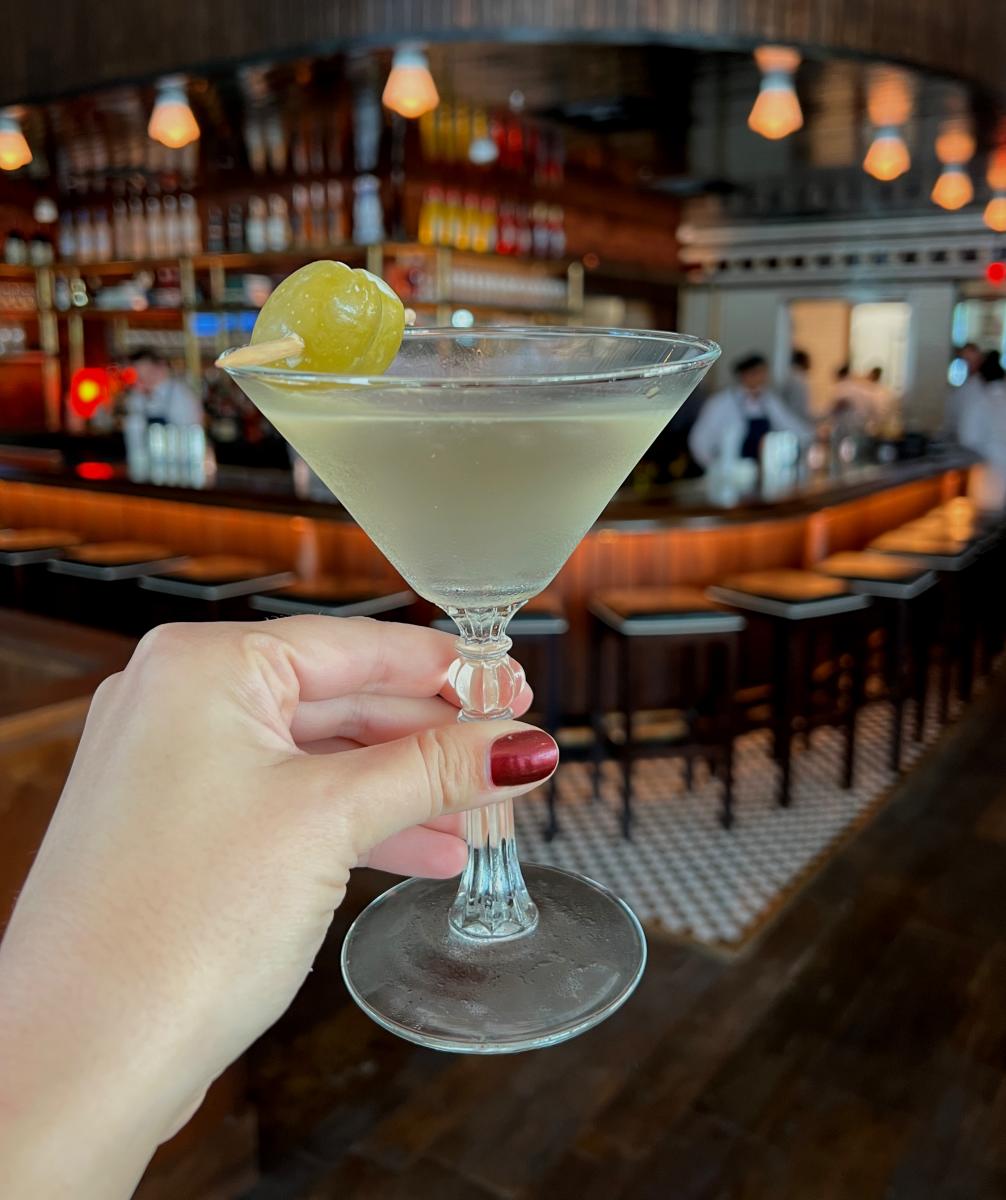 Try the espresso. lemon drop with a sugar rim, or the classic martini, which is served in a frozen glass! Pair it with their signature Chicago-style cracker crust pizza in this tavern style restaurant.
---

Drake's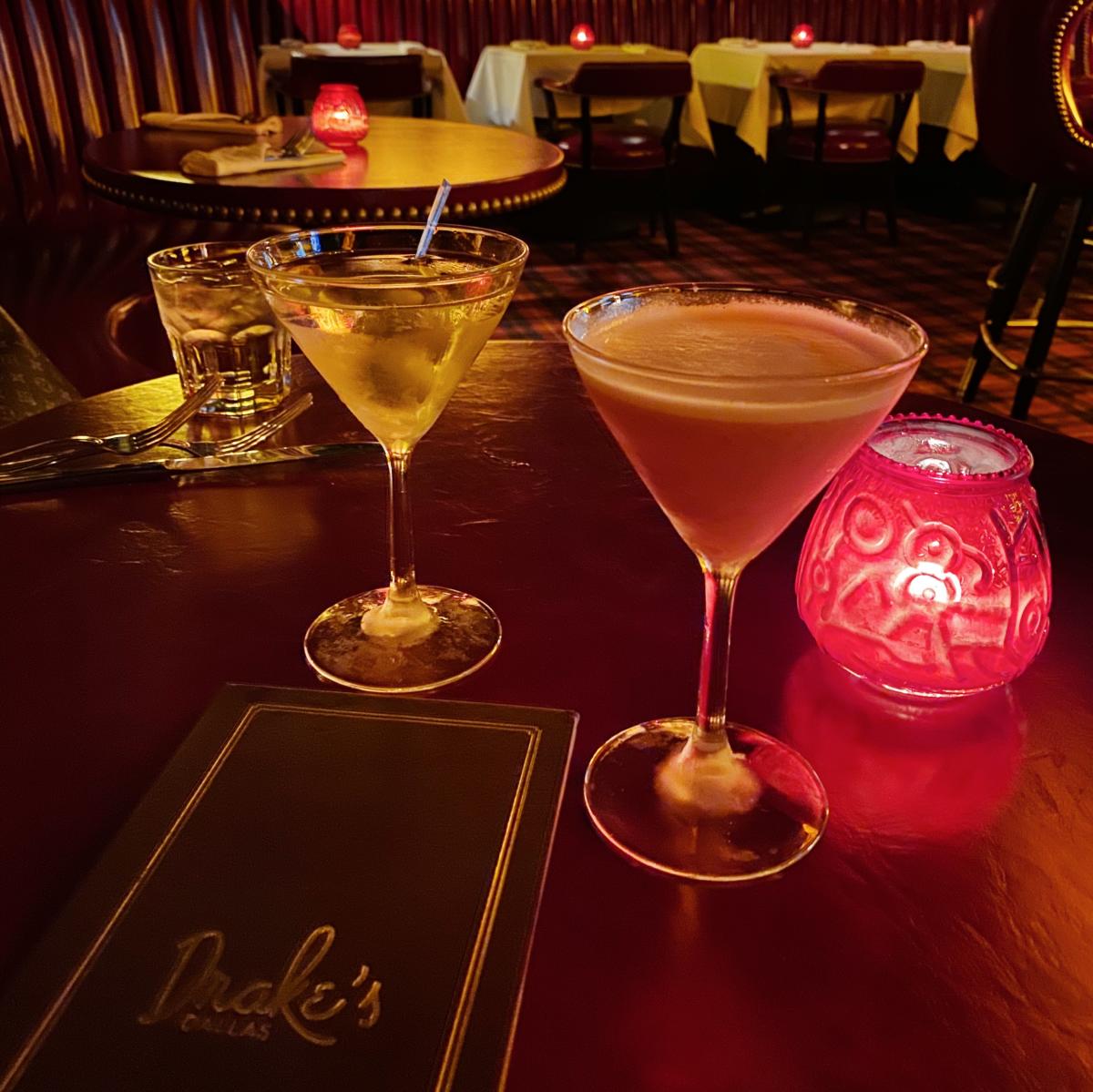 Drake's is a martini lovers heaven! Choose from their selection of ten martinis or try their World's Coldest Martini made with frozen vodka and citrus bitters. The old Hollywood vibe makes for a great place to sip your martini as you celebrate a special occasion or to add some fun to your night.
---
Honor Bar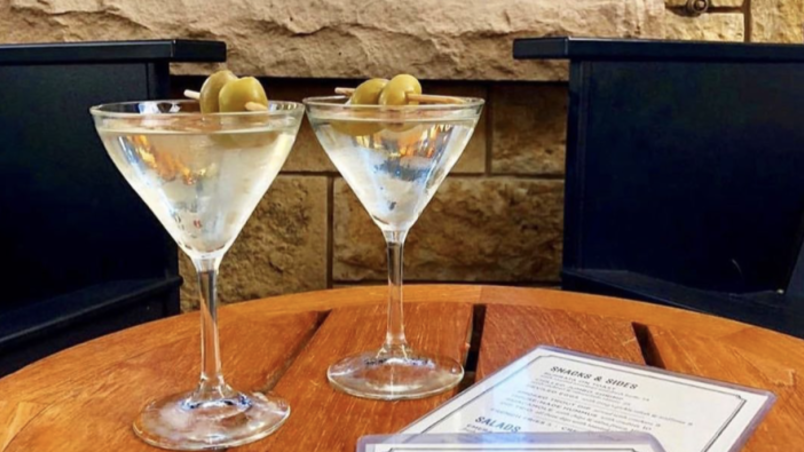 Try Honor Bar's Perfect Martini made with gin and topped with goat cheese-stuffed olives! Sip on it while you enjoy the raved about Ding's Crispy Chicken Sandwich or the Emerald Kale and Rotisserie Chicken salad!
---

Leela's Wine Bar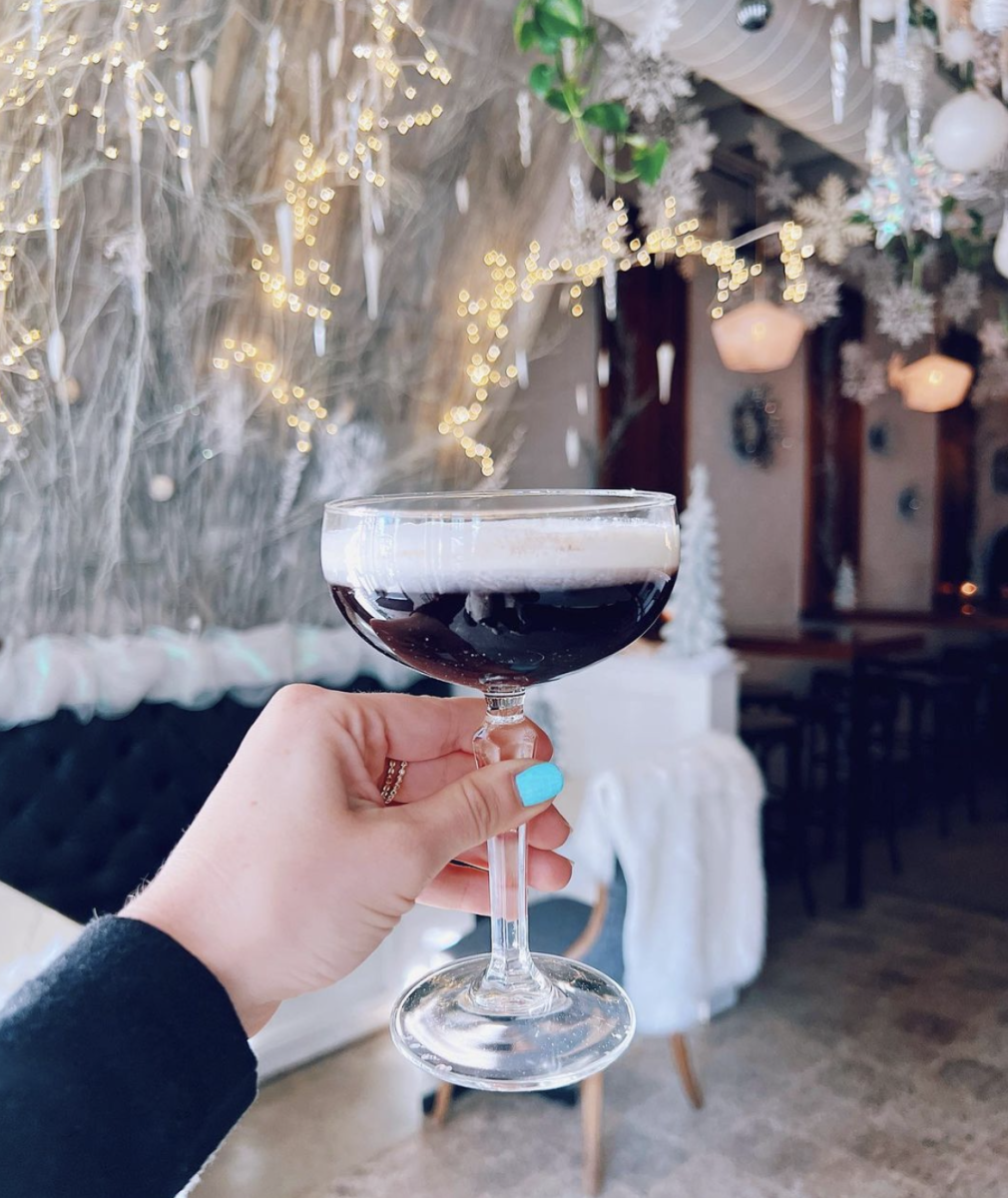 Pop into Leela's for a girls night or for a date night and try the iconic espresso martini made with Mr. Black coffee liqueur, cream float, and cinnamon! Keep an eye out for their pop-ups, where the decorate the whole space from floor to ceiling to create a one-of-a-kind experience.
MULTIPLE LOCATIONS
---
Carbone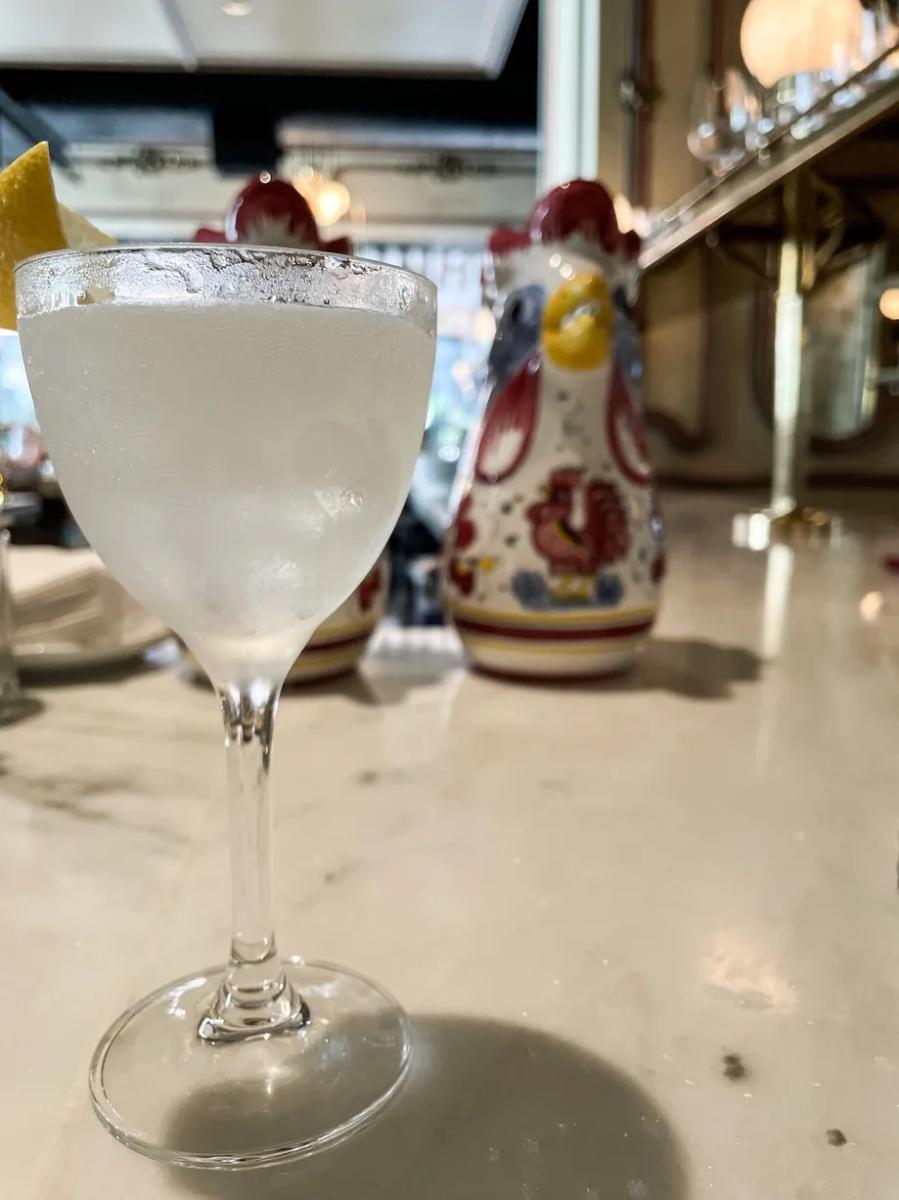 Start your evening of fine dining at Carbone with their Vesper martini made with vodka, gin, and lillet with a lemon twist. Wrap up the evening with an espresso martini for a little sweetness.
Photo courtesy of Carbone Vino- Eater
---

Moxies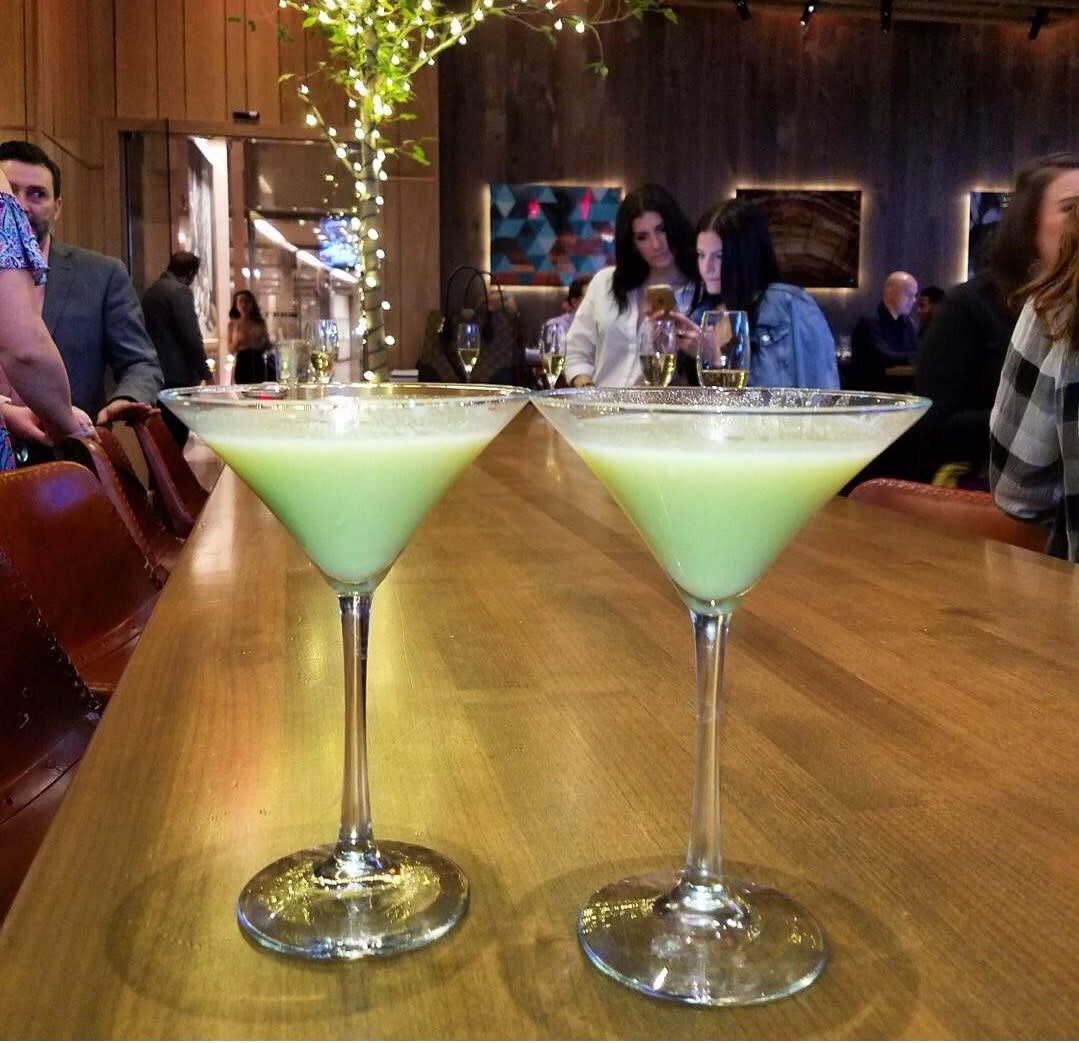 Try Moxie's martini made with chopin, dry vermouth, blue cheese olives. Want something sweeter? Try the cold brew or the espresso martini instead! 
MULTIPLE LOCATIONS
Photo courtesy of Moxies
---
Perry's Steakhouse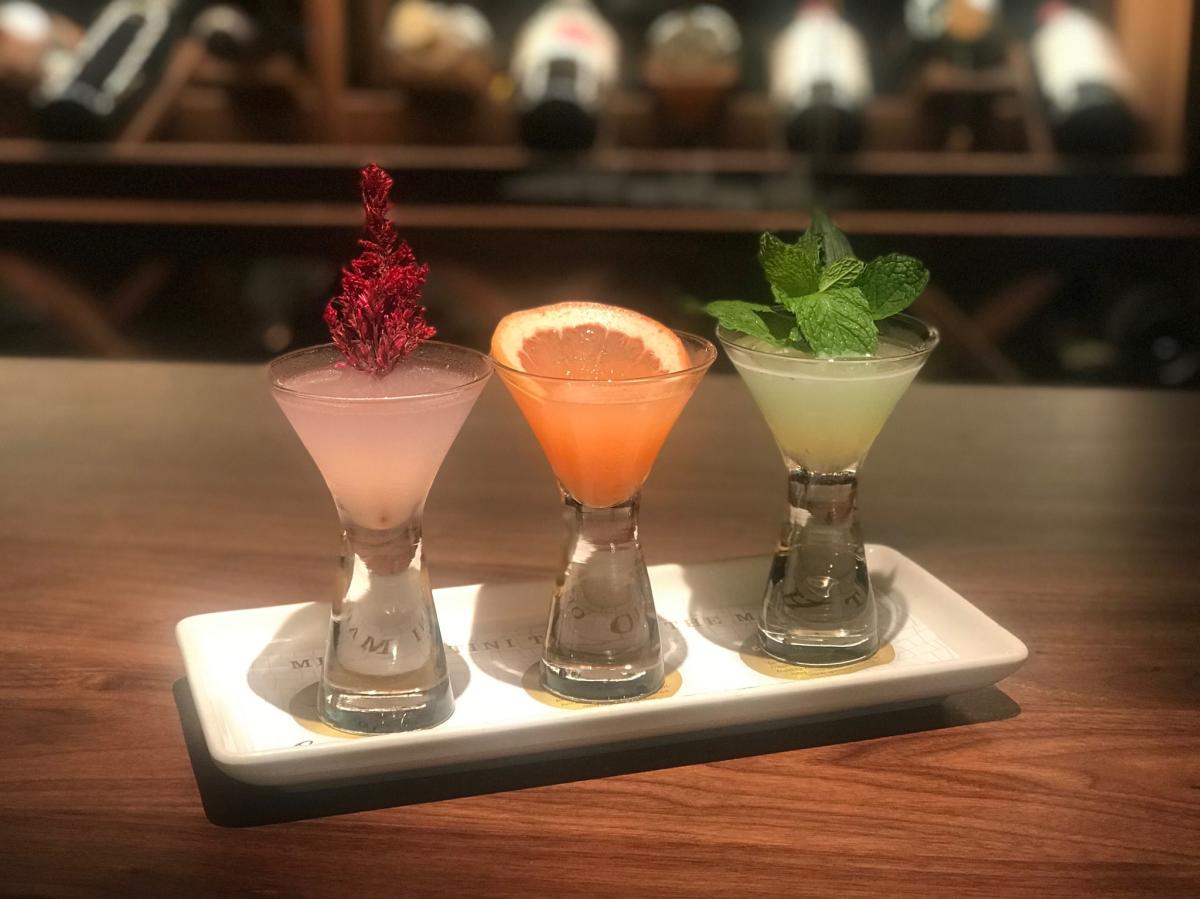 Take a seat at Bar 79 for some sips and bites before your steak dinner! Stay classic with the Martini 79, or try three martinis with the trio of the month! 
Photo courtesy of Perry's
---
Terilli's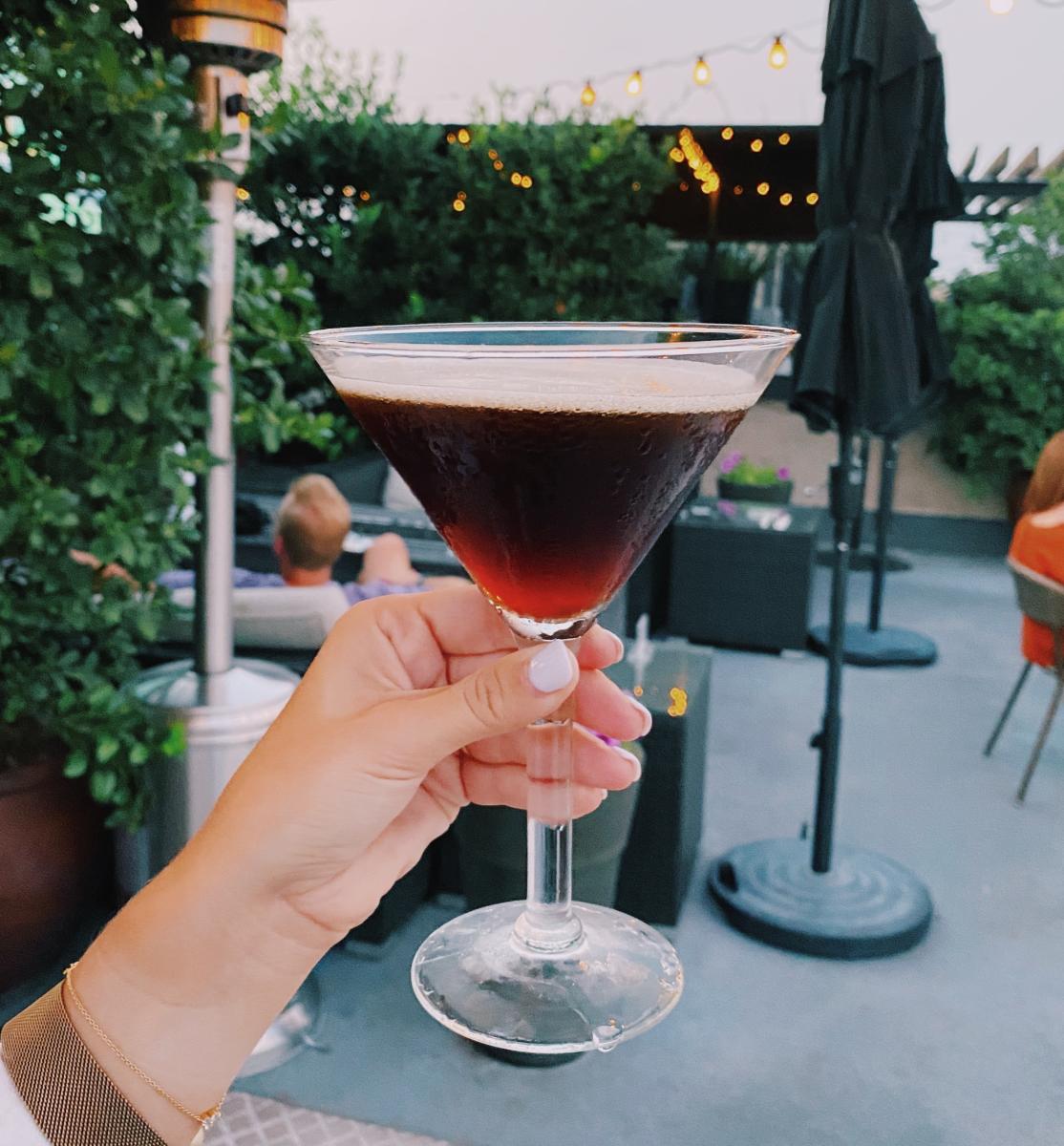 Named one of the best Italian restaurants in Dallas by the Dallas Observer, Terilli's has 16 martinis to choose from! From white chocolate to basil lemonade, the list of flavors is extensive. A large martini menu from pomegranate to white chocolate
---
Hudson House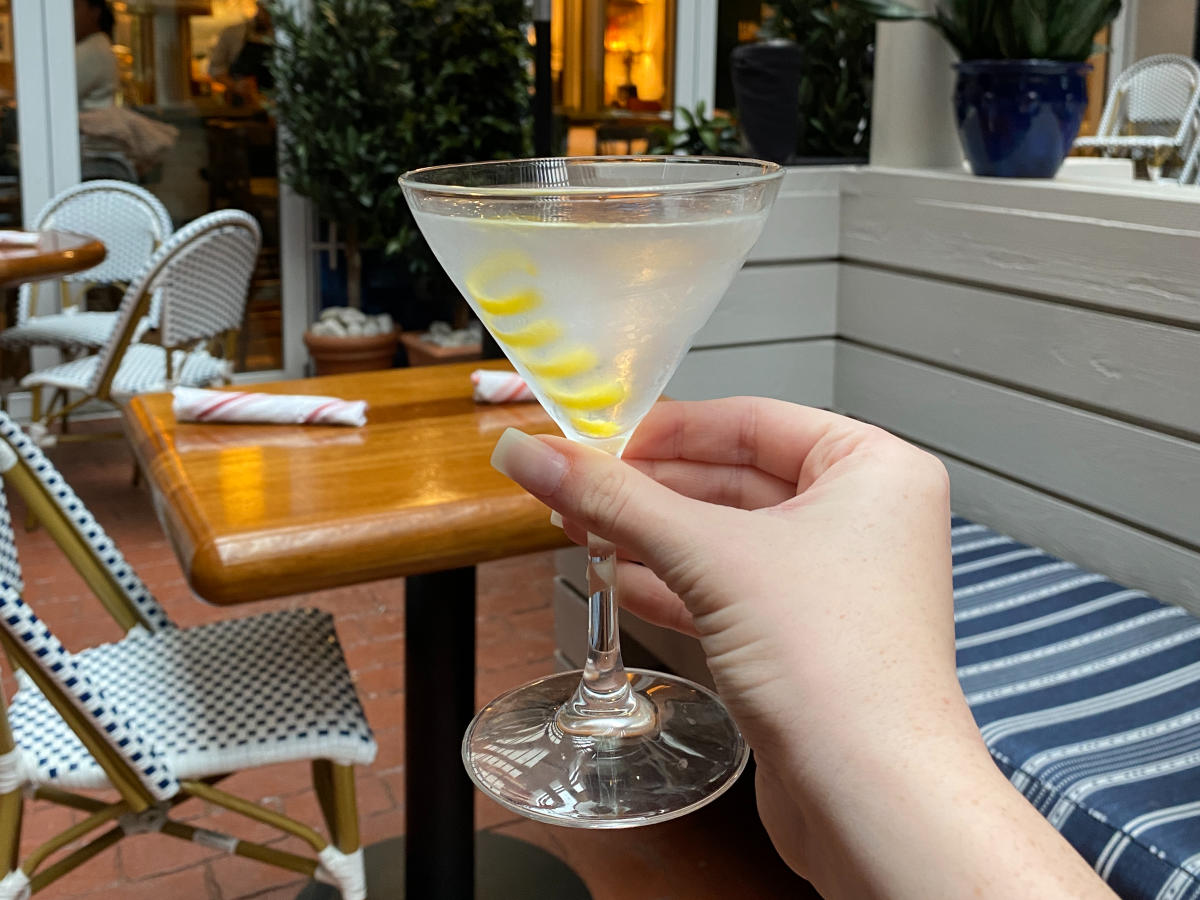 Hudson House has a wide variety of martinis to choose from, and we personally love the classic Bleu & Gold martini! Visit Monday - Friday from 3-6 PM for happy hour, which includes deals on their signature martinis. 
MULTIPLE LOCATIONS
---
The Inwood Lounge
Did you know you can sip a martini while you watch a movie at Inwood Theatre? Visit the Inwood Lounge and order a martini at the bar before heading to your theatre. Enjoy $1 off during their daily happy hour from 11 AM - 7 PM! 
Photo courtesy Inwood Lounge
---
SISTER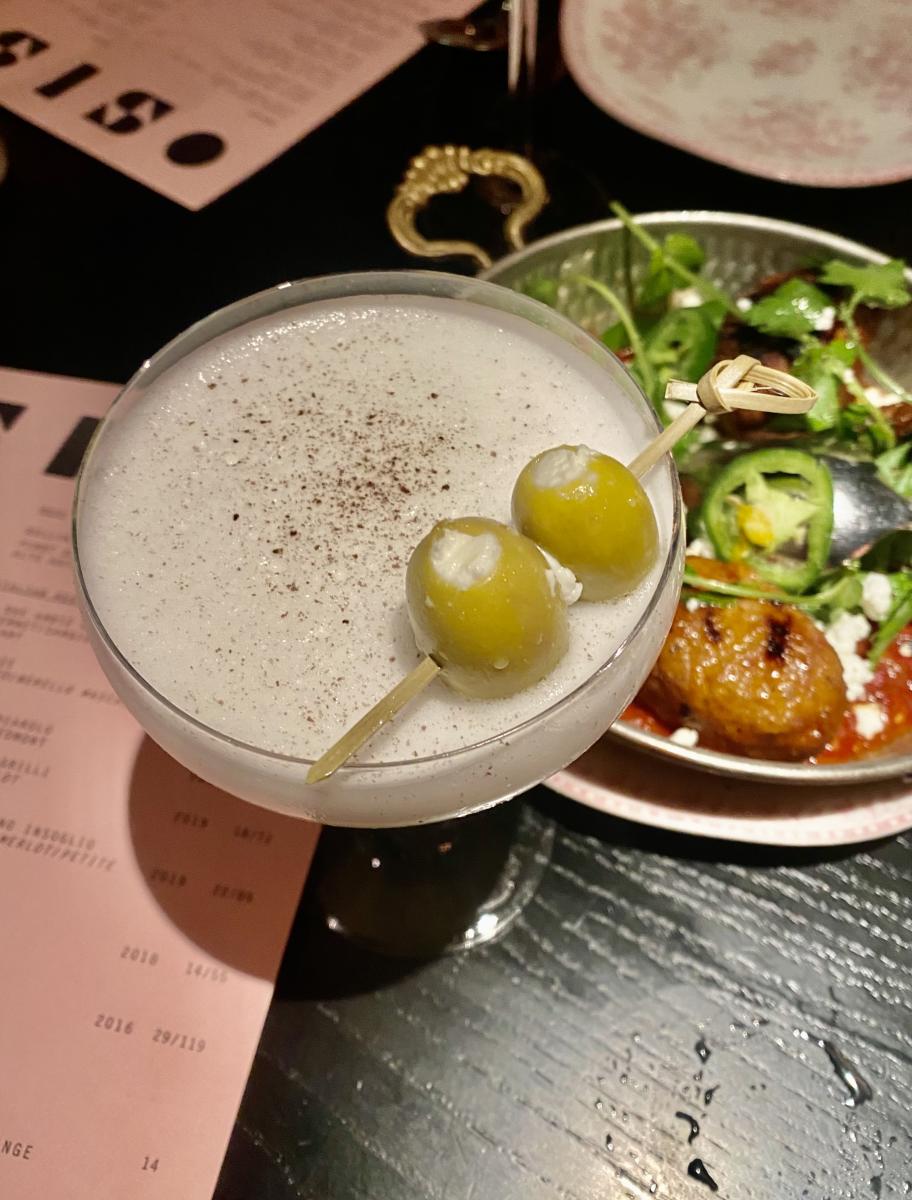 Embrace the feminine decor at Sister and visit for The Dirty Sister, described as the "Dirtiest Grey Goose Martini in Dallas!"  Sister is literally the sister restaurant to The Charles and offers Mediterranean and Italian inspired dishes that the martini pairs very well with.
---
Warwick Melrose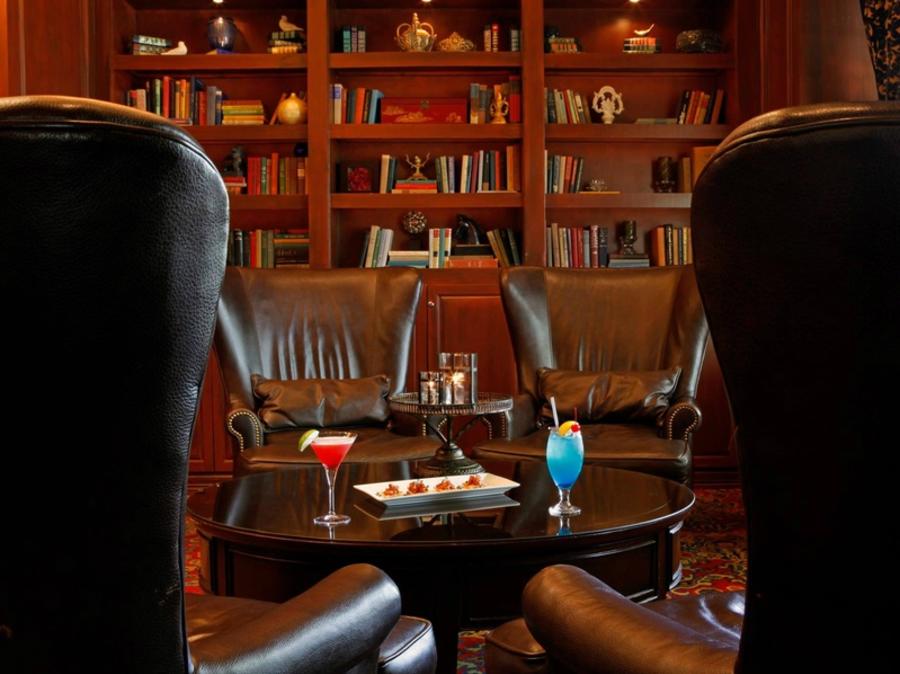 Visit The Library, one of Dallas' oldest bars, for live jazz and a drink! Try the espresso martini, which is $2 off during happy hour Sunday - Thursday from 4-7 PM.
Photo courtesy of Warwick Melrose Dallas 
---