If you haven't visited Texas Hill Country town New Braunfels, it's an adorable town four hours from Dallas. We visited a few months back, stopped at Krause'ss Cafe for some beers and brauts, and with Oktoberfest in full swing, we couldn't think of a better time to share this German gem!
Updated October 2022
---
New Braunfels is well known for its German heritage - it was founded as a German colony in the 1800's. And Krause's, a longstanding staple was founded in 1938 and serves up traditional German fair with a Texan flair, in a 4,000 square foot beer hall, leaving you feeling like you spent the day in Bavaria without leaving the state!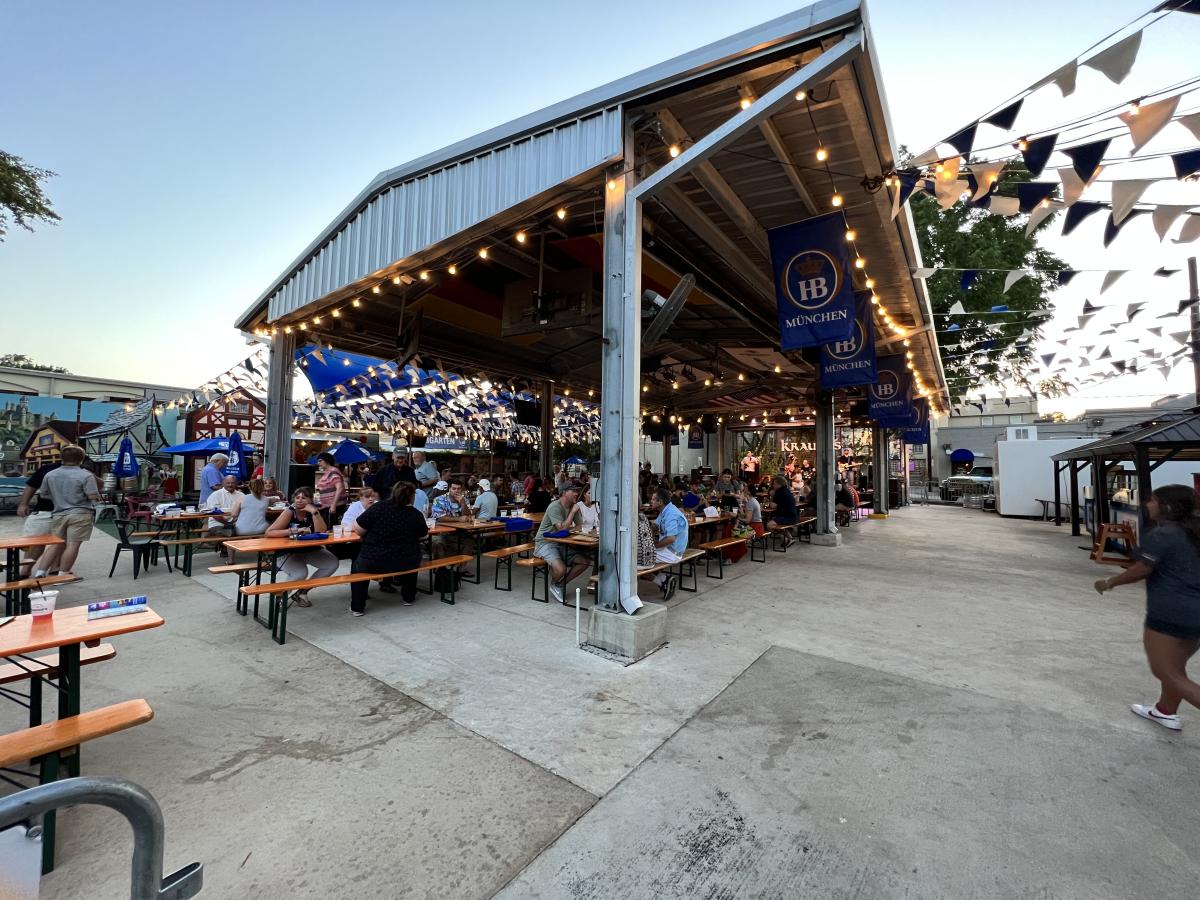 BIERHALLE & GARTEN
The Bierhalle was modeled after the Hofbrauhaus beer hall in Munich and is a lively atmosphere draped with flags representing the origins of the first families in New Braunfels, an ode to its German roots.
Step outside to the Biergarten & choose the covered patio, with a stage for live music & or an open air patio with Tudor building murals to further lean into the Bavarian atmosphere. It's really cute and if you love Oktoberfest, you'll want to move in!
THE MENU
Open daily for breakfast, lunch & dinner, Krause's menu features both German & Texan dishes like bratwurst, sauerkraut, ribeye & chicken fried steak. Enjoy family-style plates like the loaded pretzel platter, a soft pretzel loaded with brussels sprouts, pretzel-shaped bratwurst, & more, all paired with 100+ beers on tap.
ENTERTAINMENT
Stop by on Wednesdays through Sundays, for Oktoberfest bands, traditional country, polka, and Masskrugstemmen tournaments (aka a stein-holding contest)!
---
you may also like