We were in the mood for something healthy and satisfying that doesn't break the bank and decided to check out Green Papaya Plant Based on Oak Lawn. You may be familiar with their previous Vietnamese concept under a similar name but now they've rebranded into an entirely vegan restaurant!
March 2023
---
We love the story behind why the chef/owner decided to change his concept from Vietnamese to plant based foods. When he got Covid and his health began to decline, he turned to a balanced and nutritious diet in an attempt to cure his symptoms. His new diet transformed his life so much that he wanted to share its benefits with his customers, and thus Green Papaya Plant Based was born!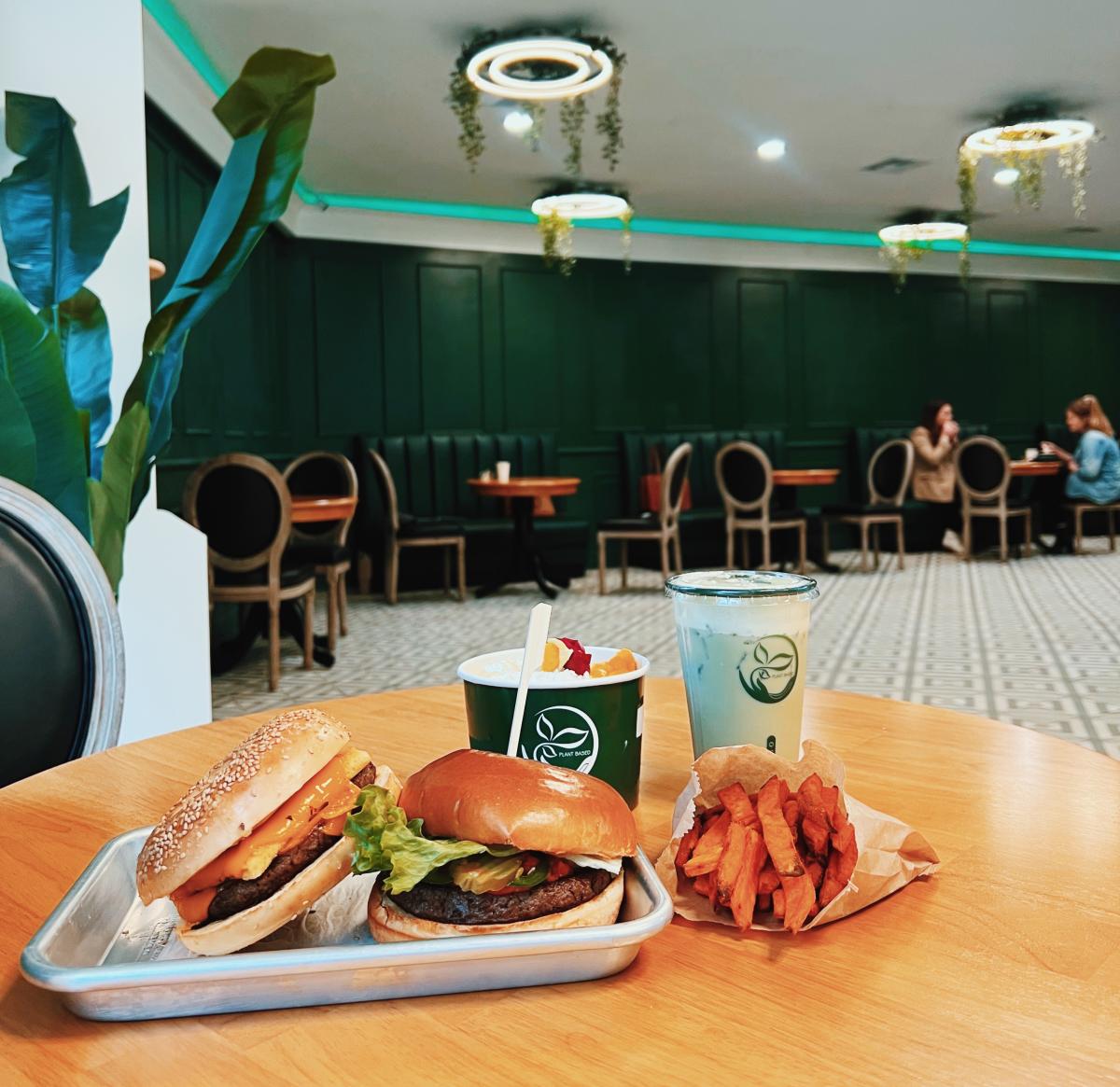 THE MENU
The menu is quite extensive and can be overwhelming at first, but we're here to break it down for you. Choose between hearty dishes like burgers, pizzas and bowls, breakfast toasts and bagels served all day, fresh and fruity smoothies and superfood bowls, and coffee + lattes. 

There are three different types of vegan patties you can choose from in the burgers and bagels, along with vegan chicken, bacon and pepperoni. And the vegan eggs taste exactly like the real deal, we were shocked!

P.S. if you miss the OG Green Papaya's pho, not to worry, they've replicated it in a completely plant-based version!


WHAT WE ORDERED
🥯 Vegan steak, egg and cheese breakfast bagel 
🍔 Smoked Jalapeño Burger with impossible patty 
🥥Ube Love smoothie bowl
🍵 Ashwagandha matcha latte

While the concept is definitely catered towards take out orders, a robot delivers your food when you dine in!
---
YOU MAY ALSO LIKE