The theme of September has been seafood, from a variety of new sushi spots to a seafood + oyster bar, fresh fish is on the menu! You'll also find street tacos (no seafood there), a unique rooftop concept, and a cafe combo we didn't know we needed but are so glad we have. Enjoy!
Updated September 2023
---
NEW DALLAS OPENINGS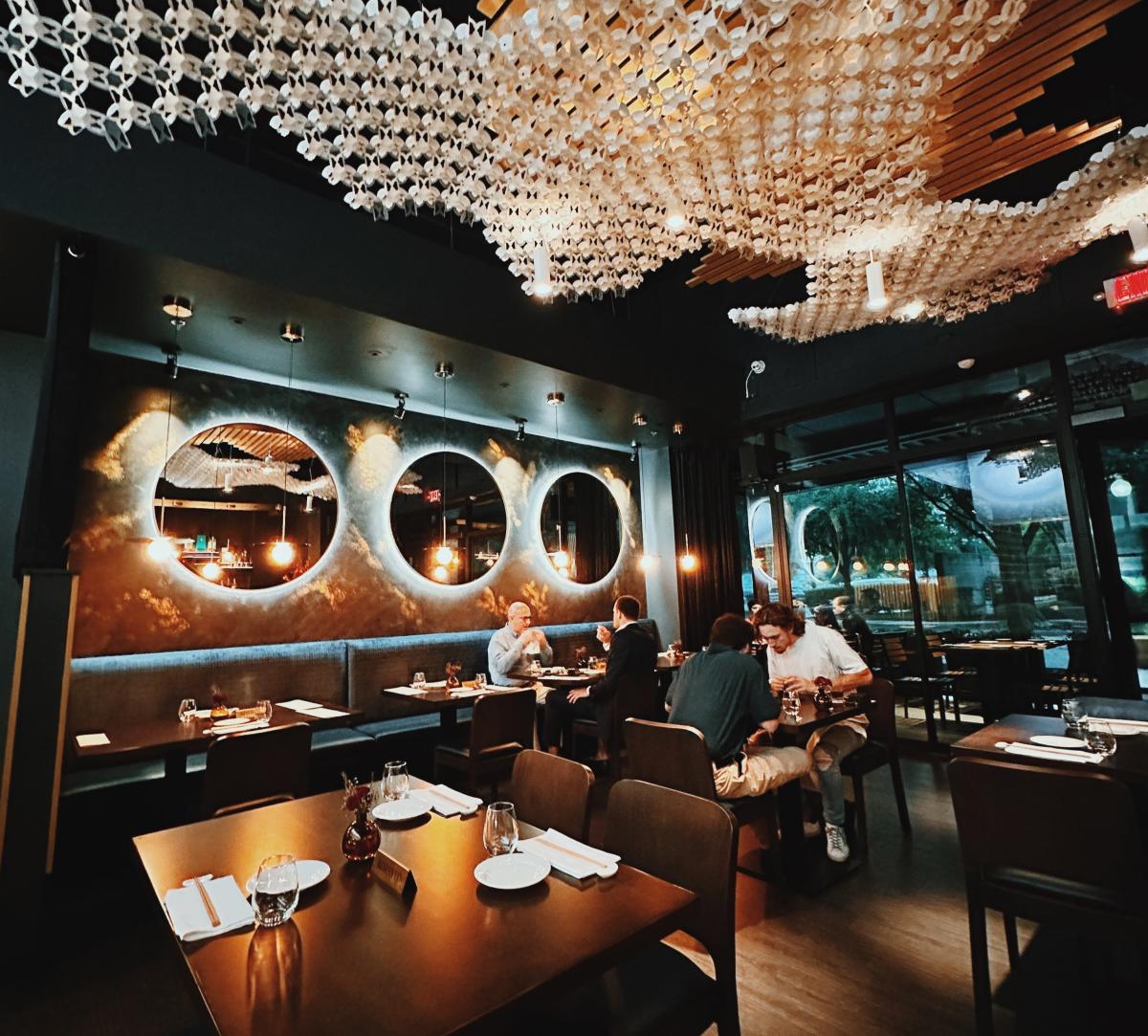 Neighborhood: Knox District 
Cuisine: Upscale Japanese + sushi
About: Opened by a former Nobu Dallas chef, Pearl focuses on making sushi approachable, with traditional Japanese dishes that incorporate seasonal and non-traditional ingredients. The fish is delivered daily and is so fresh! You'll also find unique cocktails on the menu that highlight Japanese flavors.
The 101: The dining room is intimate with less than 10 tables and a stunning sushi bar that seats 9, the details are ornate and our favorite part is the unique art installation hanging from the ceiling that resembles a swimming fish! 
Opened: September 14, 2023 
---

Neighborhood: East Village
Cuisine: Rooftop Pop-Up
About: From the owner behind Town Hearth, Desert Racer and many more beloved spots comes a unique third floor new rooftop concept. Surf Camp is its current theme, but every 6 months the concept will reopen as something completely different, so check it out now before it's gone! 
The 101: The current theme is all about beach vibes, with coastal furniture, seafood dishes like ahi sushi and coconut shrimp, treats like Hawaiian shaved ice, and refreshing cocktails like frozen mango daiquiris! Important to note, they are only open Thursday - Saturday from 6pm to 12am!
Opened: September 14th, 2023
---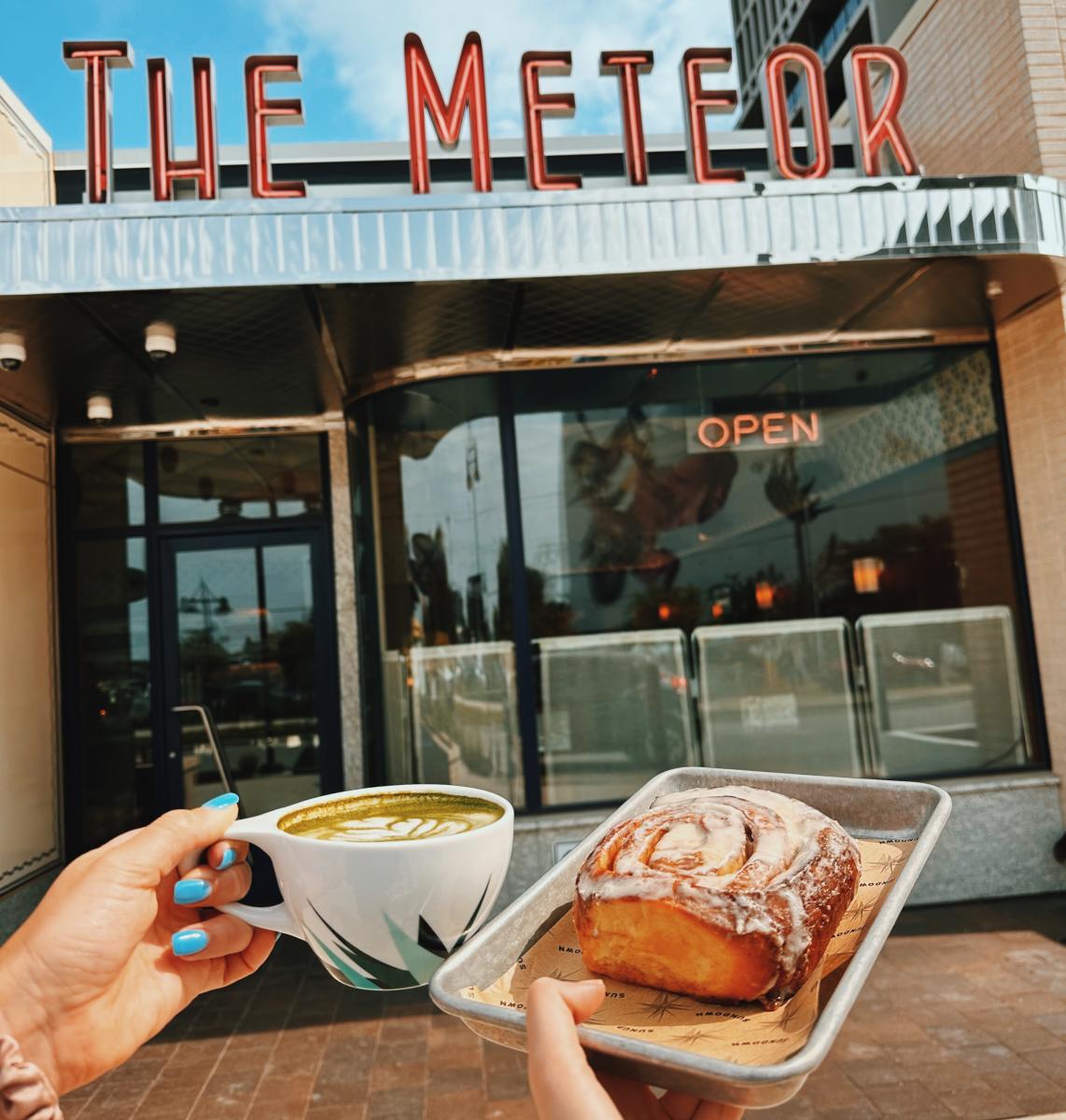 Neighborhood: Design District 
Cuisine: All-day cafe + coffee, wine shop AND bike boutique
About: The cafe-combo we never knew we needed! Founded by the co-founder of famed Intelligentsia coffee and a former attorney, The Meteor combines great food & coffee, wine, and cycling, all in a community-driven atmosphere. 
The 101: The menu is all scratch made (even the burger buns), and the wine shop attached sells natural, organic, bio-dynamic wines that you can either take home or sip on-site (with no corkage fee!). Stay tuned for the bike shop opening soon!
Opened: Beginning of September 2023
---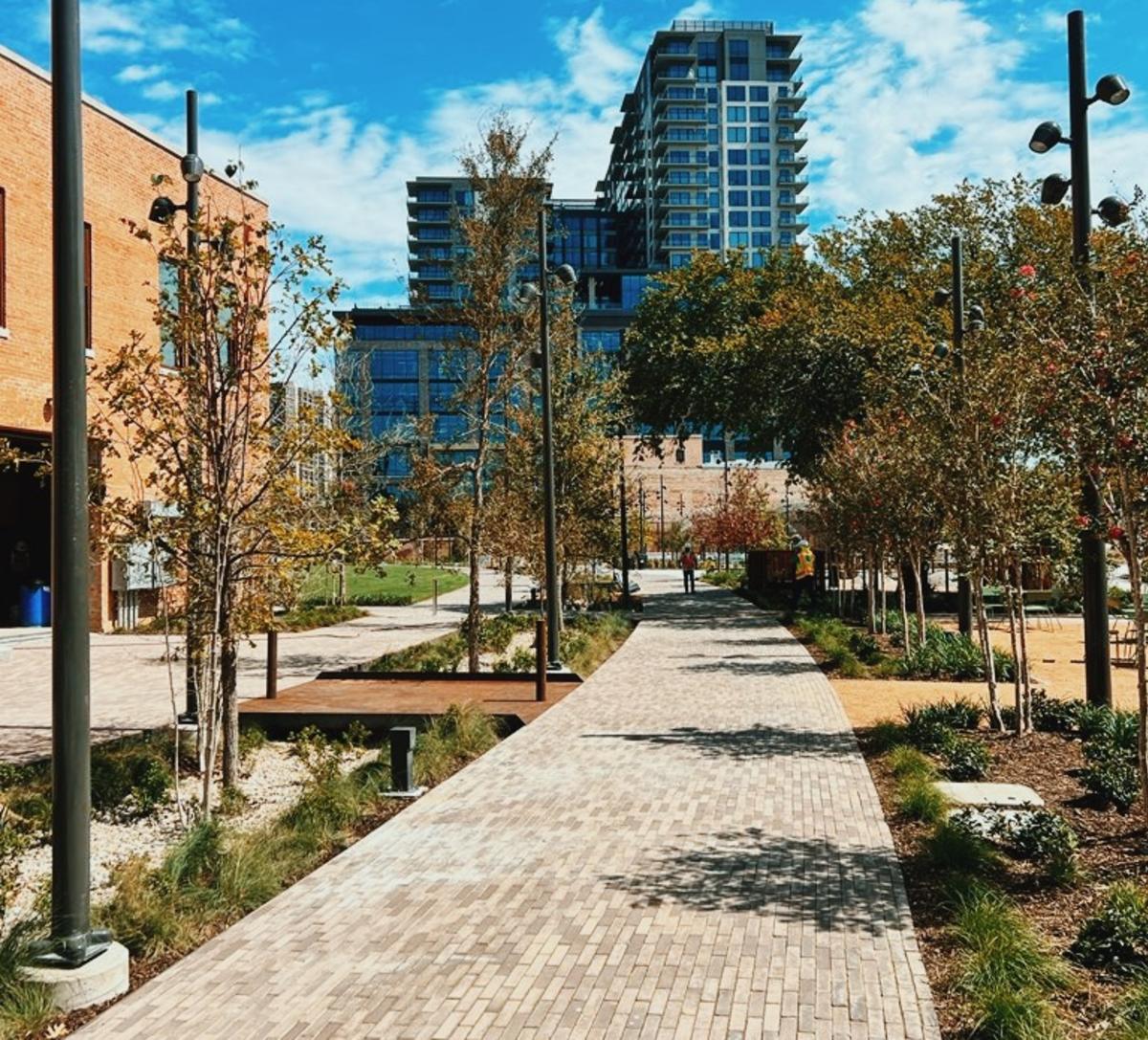 Neighborhood: East Quarter  
Concept: 4-acre park with tons of amenities 
About: The park features public pickleball courts, two Mammoth-sized and shaped playgrounds (fun fact: they are a nod to the ancient creatures that once roamed what is now Dallas), a splash pad, two dog parks, rotating food trucks and a pavilion which will be site to many fitness classes, movie nights, live performances, and more! 
The 101: The park is committed to the community and features downtown's very first public pickleball courts! The park also promises to redefine leisure and recreation for both Dallasites and visitors! 
Opened: September 23, 2023
---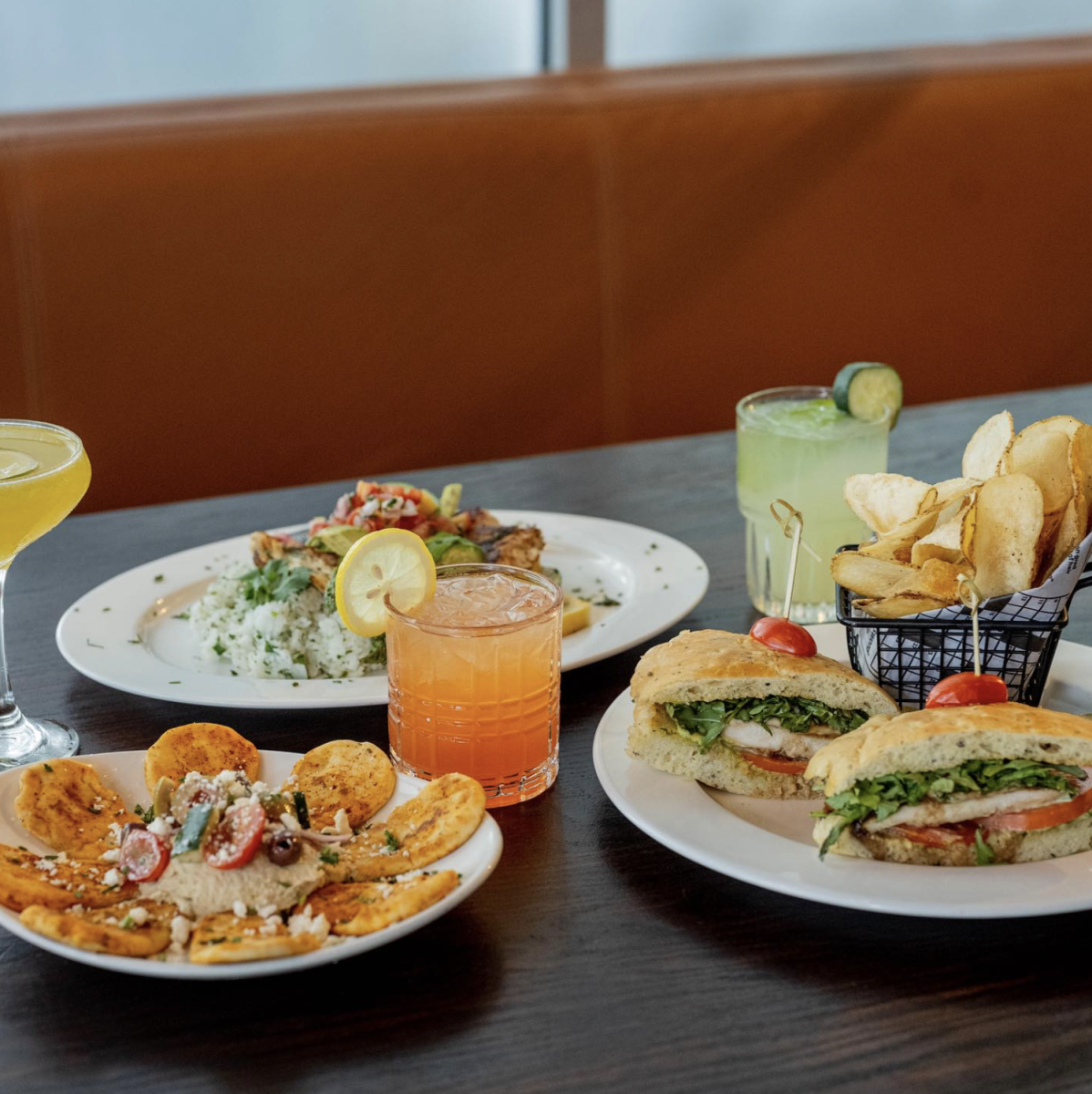 Photo courtesy of Common Table

Neighborhood: McKinney
Cuisine: American
About: Second location of the homey eatery + bar with laid back vibe serving brunch, lunch, dinner + daily specials and a wide selection of rotating craft beer.
The 101: A lively hot spot with a live DJ every Friday and Saturday night, hip hop brunch on the weekend PLUS game day brunches!
Opened: Mid September
---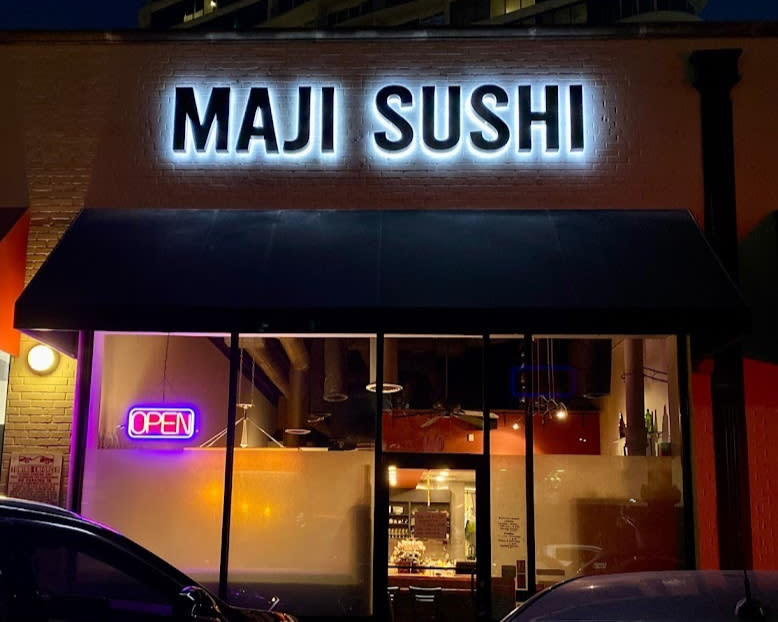 Photo courtesy of Maji Sushi
Neighborhood: Uptown
Cuisine: Sushi 
About: Previously home to Yutaka Sushi Bistro that sadly closed this August, Maji will keep a lot of the popular rolls and add their own too with the focus on high end small bites and larger portions. 
The 101: They're upgrading the vibe of the restaurant to make it more welcoming and are also introducing daily lunch specials! 
Opened: Mid-September 2023 
---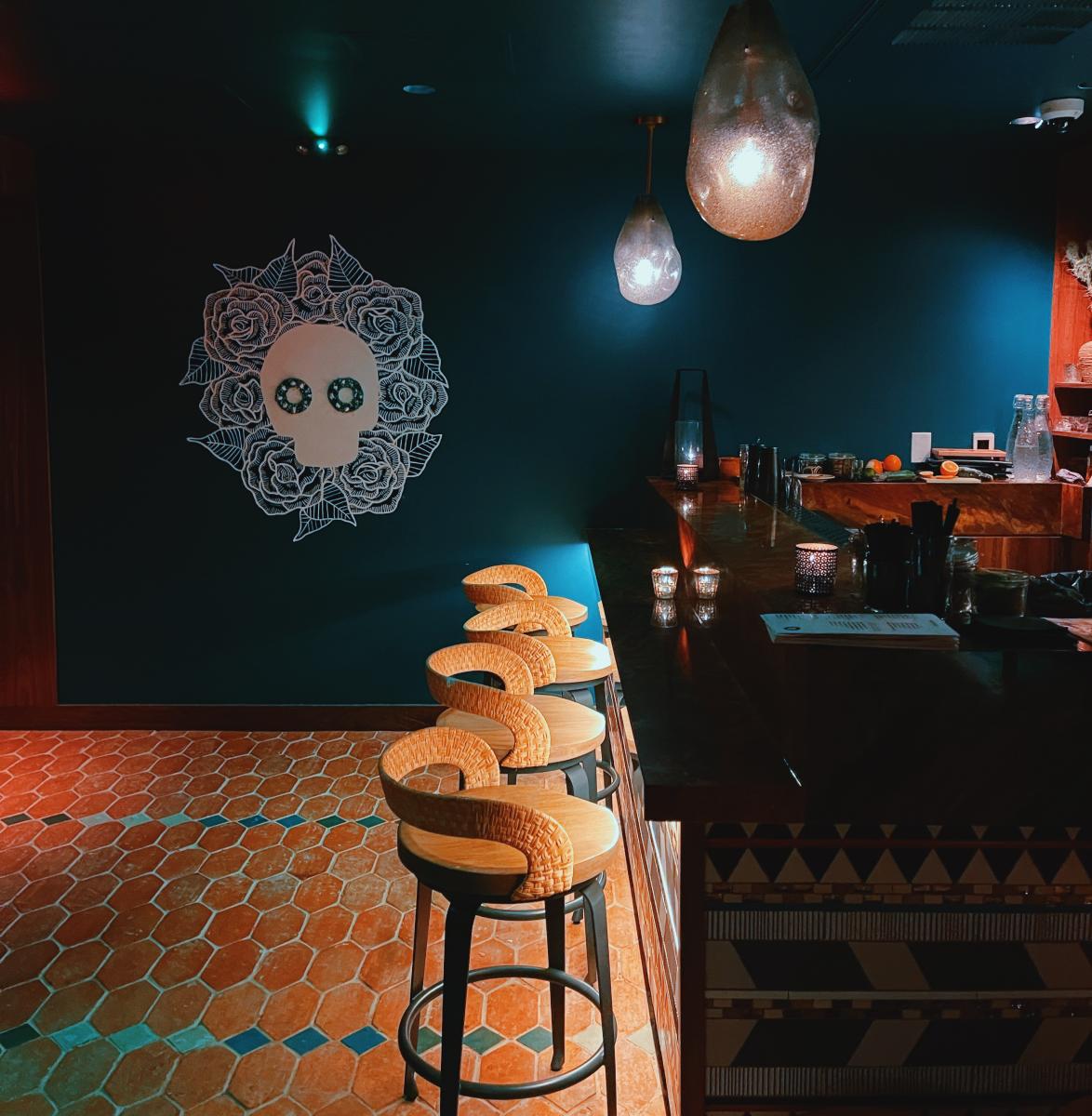 Photo of previous La Mina space
 
Neighborhood: The Village 
Cuisine: Latin American Restaurant + club vibes
About: The reopening of the former Mexican restaurant by the same name, this time with a host of entertainment including DJs, Latins nights and brunch parties!
The 101: If you were familiar with the previous concept, you'll be happy to hear that the speakeasy is still open! 
Opening: September 29th, 2023
---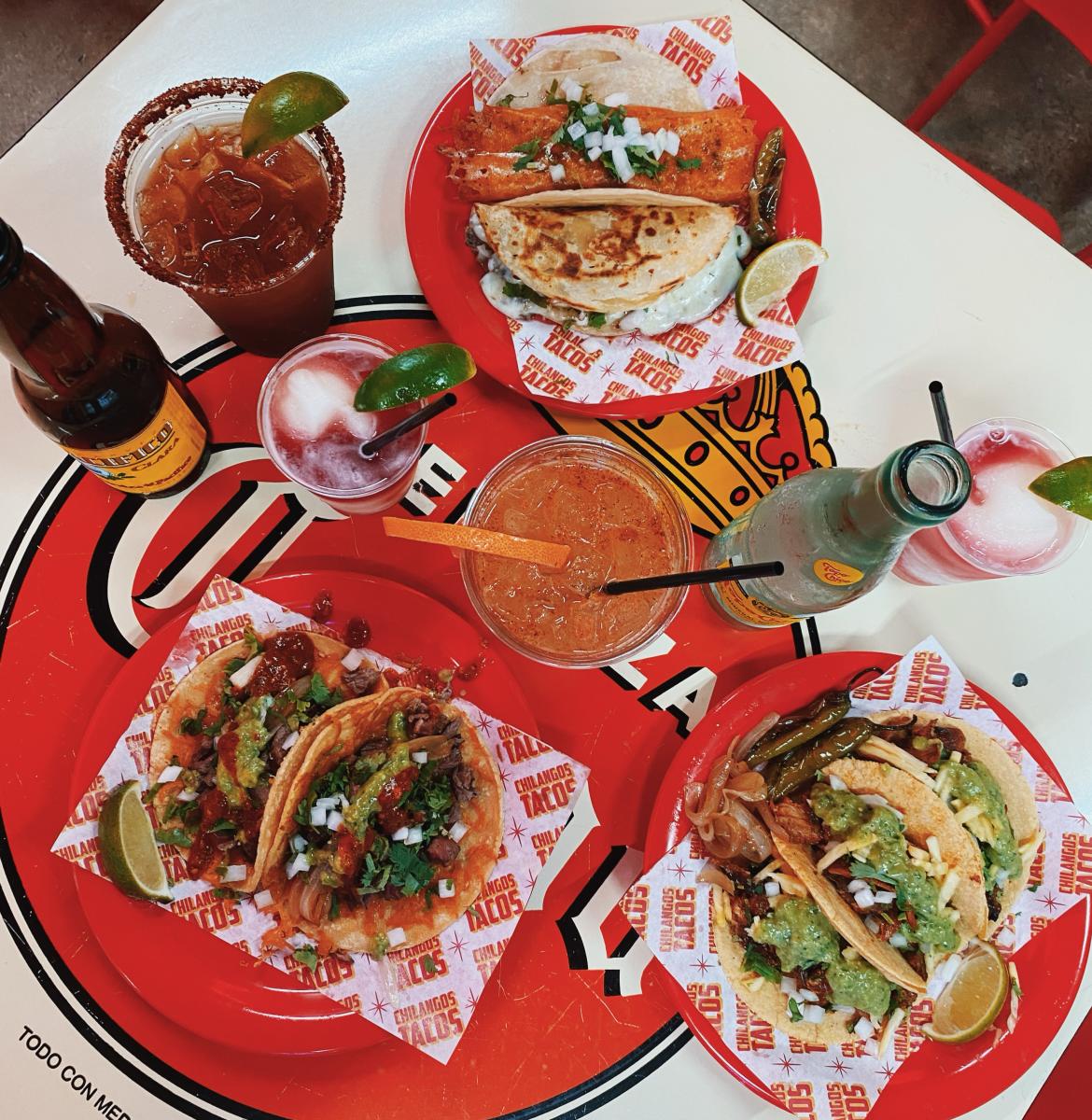 Neighborhood: Old East Dallas
Cuisine: Taco shop 
About: Newest location of the taco concept from Mexico City with everything made fresh in-house, from tortillas to salsa, churros and more!
The 101: Everything was so fresh & flavorful and the space is a vibe too! Plus don't skip on a mouthwatering margarita!
Opened: Mid-September 2023
---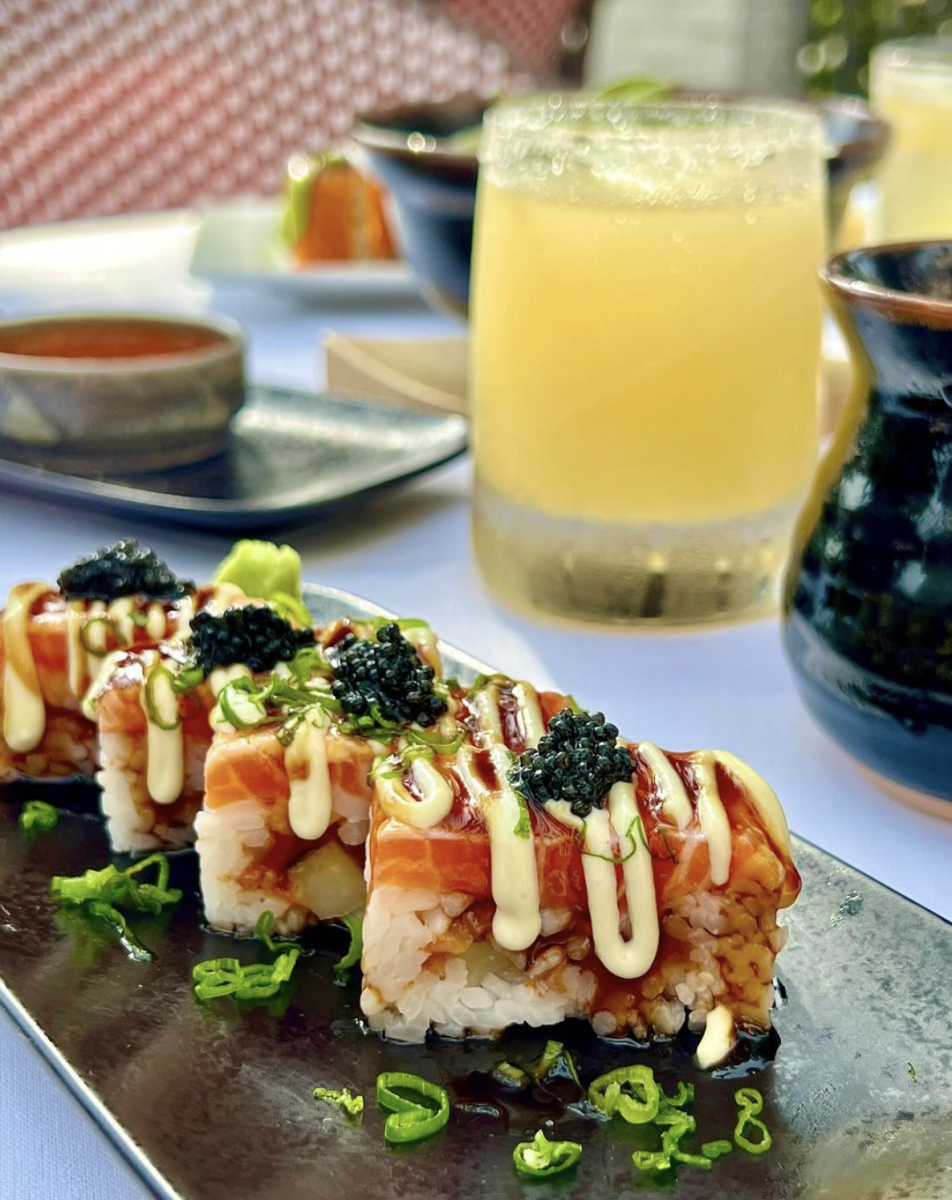 Photo courtesy of Anchor Sushi Bar
 
Neighborhood: Knox 
Cuisine: Sushi 
About: Second location of the newly opened restaurant in Preston Hollow! A sushi concept with an East Coast feel featuring a brand menu of raw sushi rolls, Asian-fusion plates, steaks, and a variety of cocktails. 
The 101: This location's patio will be a main attraction!
Opened: September 22, 2023
---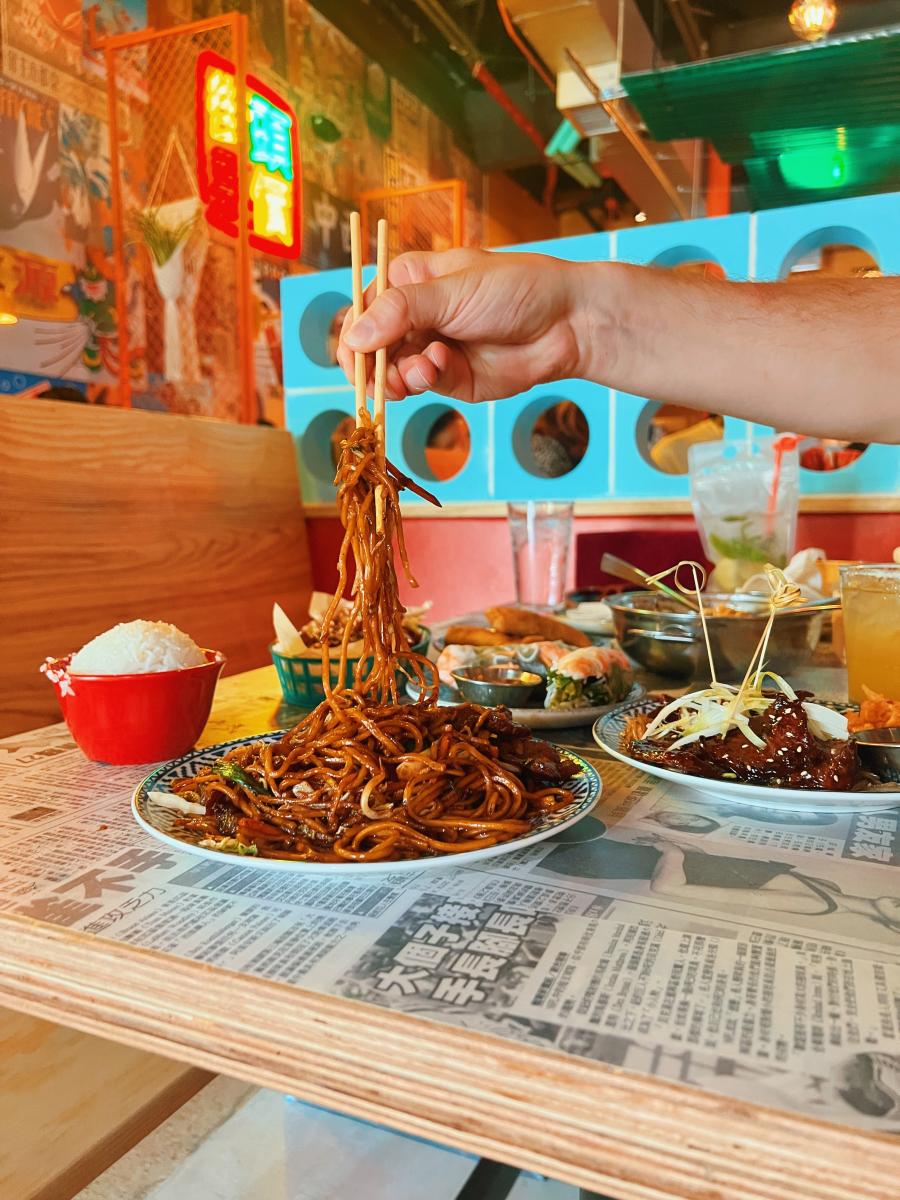 Neighborhood: Addison 
Cuisine: Asian street food 
About: Second location of the popular restaurant that combines bits of many Asian cultures and their respective street foods, plus personal family recipes! 
The 101: Enjoy a colorful patio, similar to its Deep Ellum location, intimate booths, and large tables perfect for groups. They also have weekday happy hour from 3-6pm where you can enjoy half off Baos and beer, plus $3 off all spirits and $5 select plates too!
Opened: End of August
---
COMING SOON
Photo courtesy of Knox Street
 
Neighborhood: Knox 
Cuisine: Seafood & oyster bar 
About: A modern, chic seafood brasserie from the mind behind Beverly's and Clifton Club, where you can enjoy an unhurried meal and refreshing beverage
The 101: If you love fresh seafood this one's for you! Get ready for a stacked raw bar with crudos, shellfish, ceviche, a rotation of East Coast & Gulf oysters, and more. All of which pair perfectly with an ice-cold martini!
Opening: September 26, 2023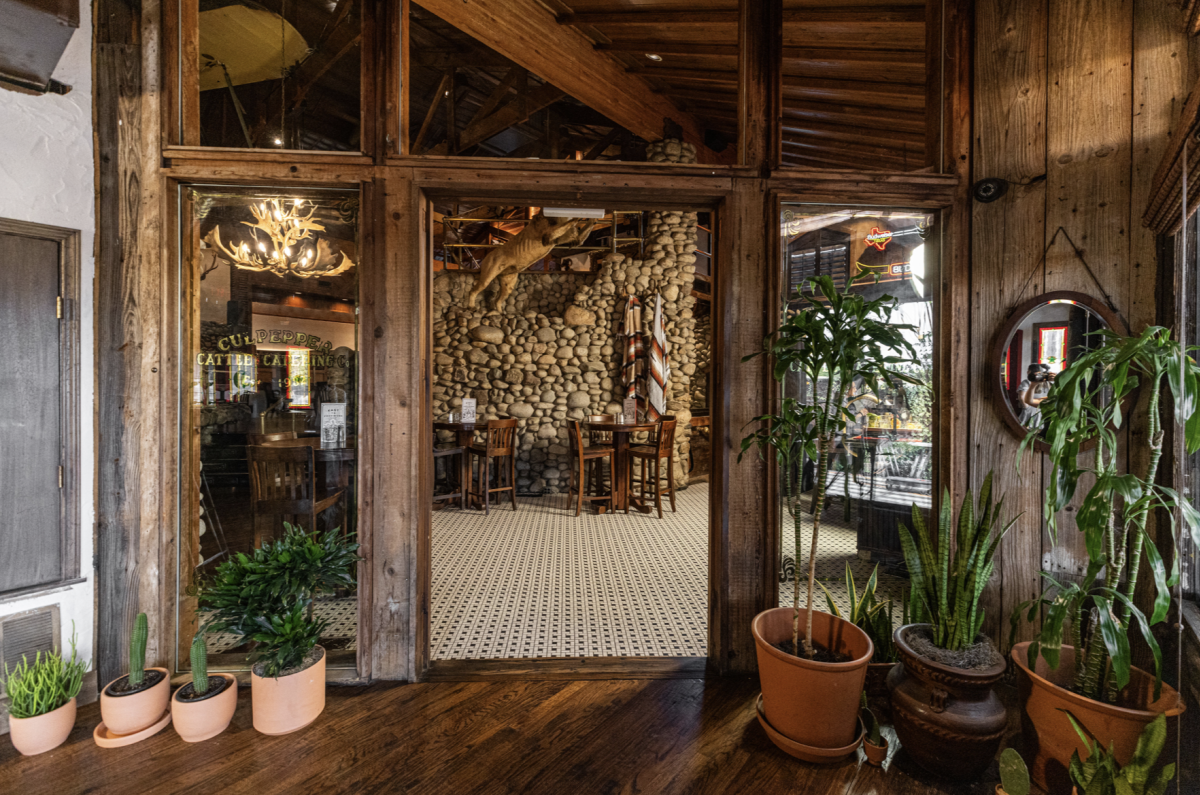 Photo credit Kathy Tran
 
Neighborhood: Rockwall 
Cuisine: Historic Steakhouse 
About: The third iteration of an iconic restaurant, given new life by the group behind Dallas staples such as HG Sply Co., Leela's and HERO. The original opened in 1982 and is now reimagined with fresh Tex-Mex, prime steaks, Southern classics, and comforting sides. 
The 101: The 30,000 sq ft space maintains the same history and quirkiness, now with some modern elements. There is also a massive outdoor patio and three bars throughout the indoor space! 
Opening: September 29, 2023
---
YOU MAY ALSO LIKE