If you've been desperately trying to get into Shoyo, we can confirm that it's well worth the effort! It's an incredible & inventive omakase experience right on lower Greenville- one of the best culinary experiences we've had in Dallas!
Updated July 2022
---
Located in Lowest Greenville next to Leela's, you can spot it by the sleek and modern off black wall of a facade. Inside, you'll find a room that only fits 12 people, with two seatings per night featuring a 17-course omakase tasting. Walk into the sleek, intimate space and sit at the countertop bar where all guests can watch their meal come to life.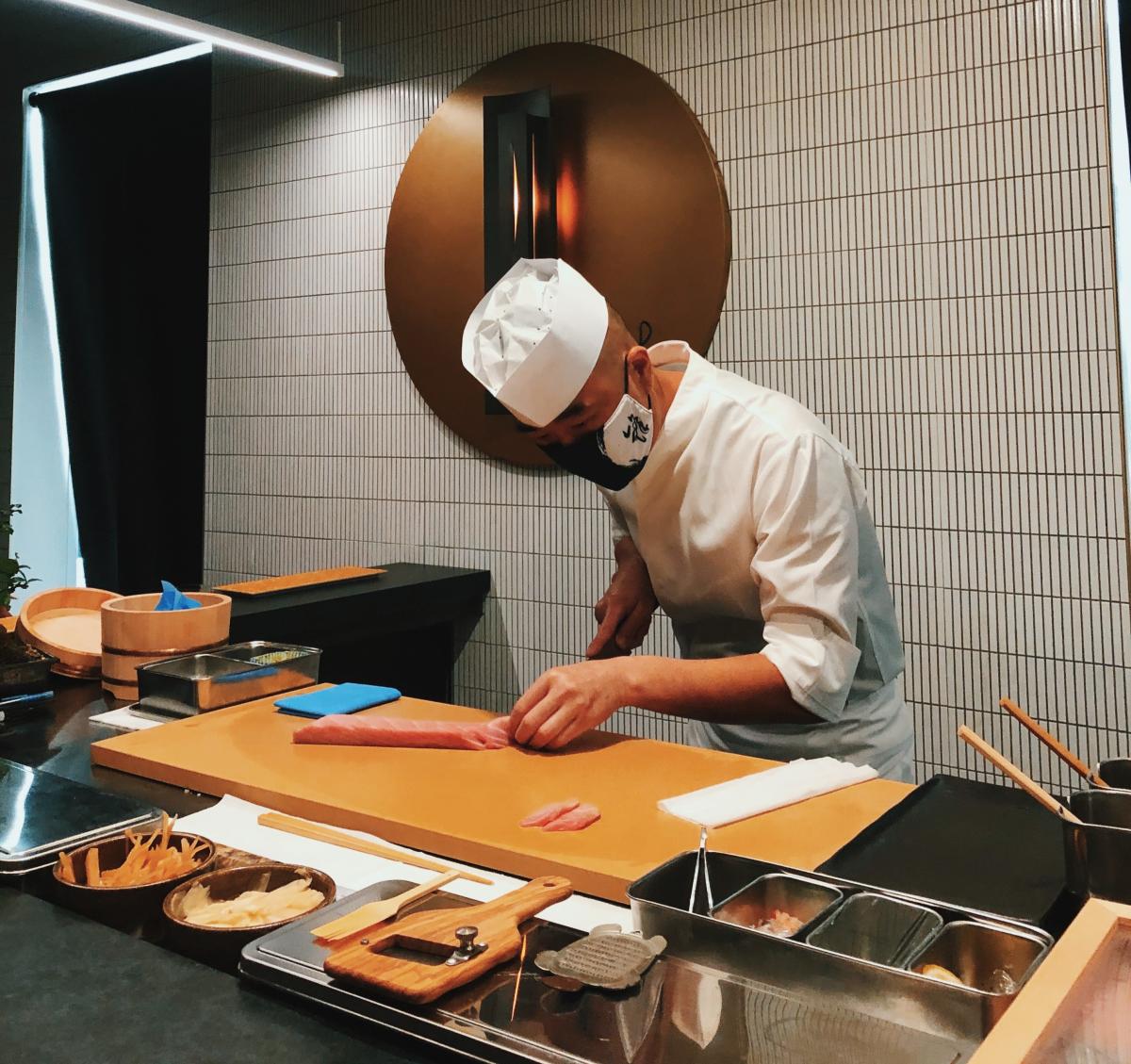 ABOUT THE CHEF 
Jimmy Park, owner and chef, grew up in Los Angeles and is a veteran of famed Nobu. He made his way to Dallas via Nobu and then opened Pok the Raw Bar followed by Nori. Nori is where we fell in love with Jimmy's work with raw fish, creating truly mouthwatering creations. 

And then, a year ago, he opened his own restaurant, Shoyo, bringing Dallas an omakase only experience! 


THE EXPERIENCE
Jimmy and his counterpart carefully prepare all of the courses right in front of your eyes. The raw courses are separated into different sections, each with a warm, savory palate cleanser whether it be a clear okra soup or a soft shell crab. Each course is truly a mouthwatering experience, of fresh fish mixed with beautifully curated combinations of flavors. 


RESERVATIONS
There are two nightly seatings, Tuesday through Saturday, at 5:45pm and 8:15pm, for $150 pp (not including drinks or additional courses to enjoy if you're still hungry!) 

Reservations are for 1-4 guests and are released at 9am on the first day of the month. And you better have set an alarm because reservations go in minutes!


NEW RESTAURANT
And PS Jimmy is opening a second restaurant in the former Teppo space just down the street! Details to come soon, but that means more chances to try Jimmy's culinary magic!
---
you may also like