Hailing all the way from Georgia, Slutty Vegan is bringing their insanely good plant-based burgers, vegan bites and cheeky energy to Dallas! Even if you're not vegan, their fun twists on plant-based food will leave you craving a one night stand burger with slutty fries, and trust us - it was one of the best plant-based burgers we've ever had!
Updated May 2023
---
Slutty Vegan is a black and female-owned vegan empire that got its start in Atlanta and has since expanded to 11 locations throughout Georgia, New York and now Texas! Founder Pinky Cole set out to change the vegan food culture and has done just that! Since they opened in 2018, the chain has gained quite a loyal following of vegans and foodies alike and was even awarded the "Best Burger" by VegOut Magazine.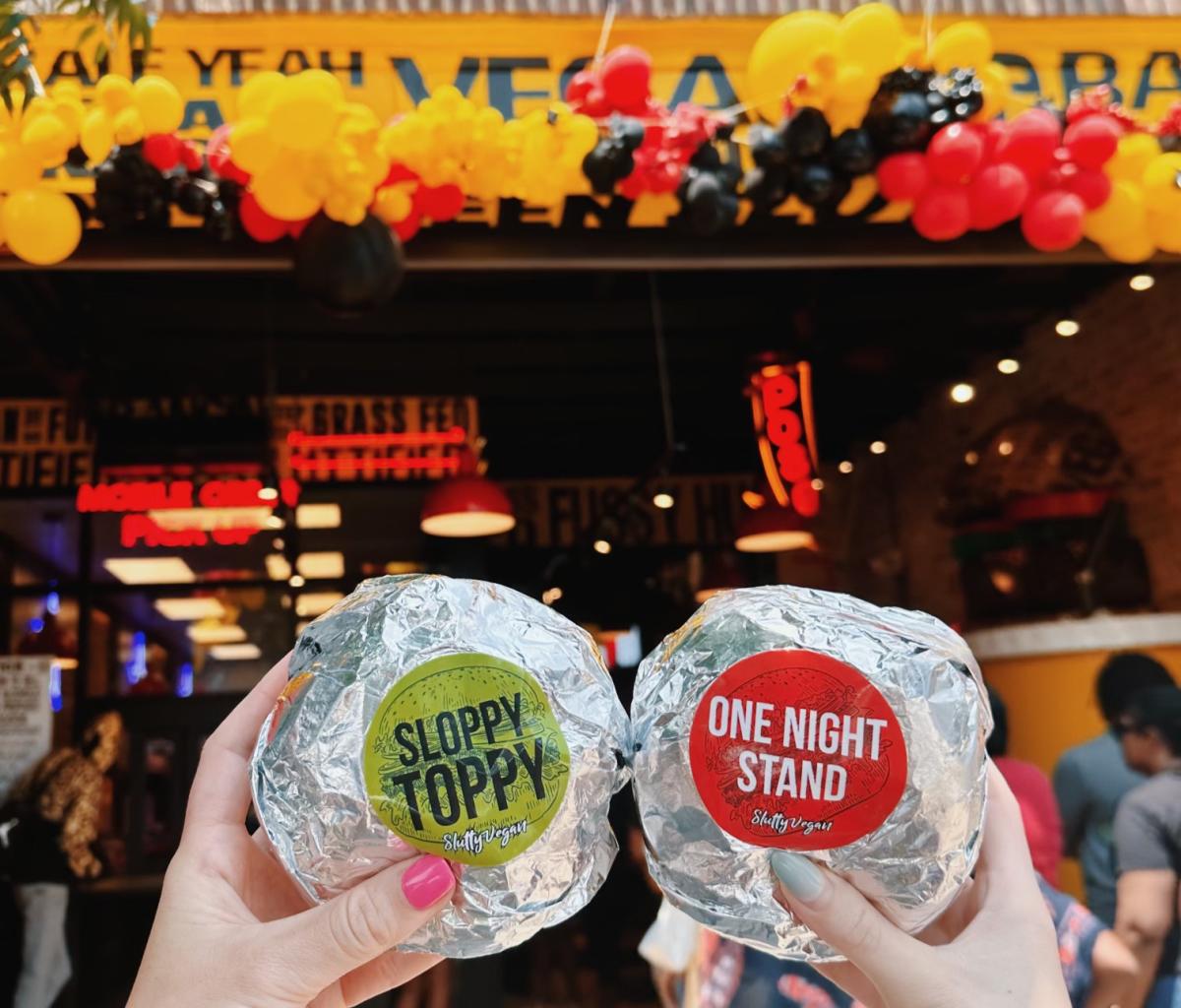 THE MENU
Slutty Vegan is changing the way you think about vegan food with their insanely good burgers that are loaded with toppings and feature cheeky names like Hollywood Hooker and Fussy Hussy!
In addition to burgers find several sandwiches, dogs and sides, all plant-based! They're currently offering a limited menu but stay tuned for full offerings coming soon.
WHAT WE ORDERED
🍔 One Night Stand: plant-based burger with vegan bacon + toppings galore
🍟Fries with a side of Slut Sauce
🍔Sloppy Toppy: loaded spicy plant-based burger
🍧Lemonade + Dragonfruit Slushies
NEW LOCATION
Find the new Dallas location in Deep Ellum across from Pecan Lodge and be aware of long line as the hype is real! Be prepared for some cheeky banter, merch, and signs throughout the space which adds to the experience but we know might not be for everyone!