We know there are great sushi spots on every corner, but after hearing so many good things about Sushi Rock, we decided we needed to try it! It definitely lived up to the hype!
Updated May 2022
---
Husband and wife duo, Mark and Lod Tungcmittrong, opened Sushi Rock in 1982, serving traditional and contemporary Japanese cuisine and winning over the hearts of locals ever since! They unfortunately had to close for a bit after the construction on 75 interfered with business, but in 2015 they were able to make a much anticipated comeback after moving into a new space!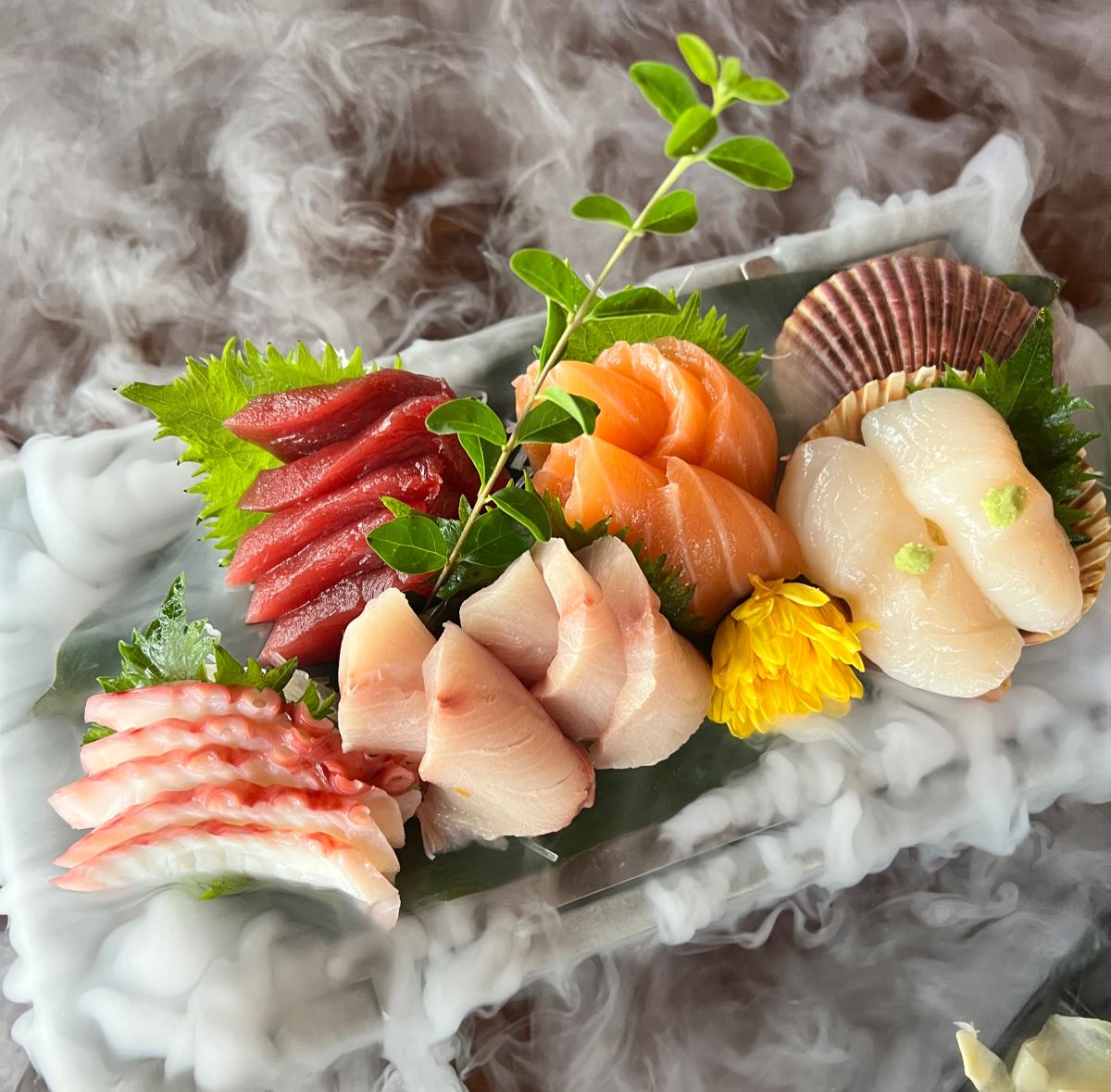 MENU
Their menu highlights a wide variety of sushi rolls and fresh sashimi from their sushi bar and various grill options, like their ribeye and yellowtail skewers cooked robata-style over an open flame! Whether you enjoy a simple California roll or crave more adventurous rolls, like their signature Texas Tornado Roll with cream cheese and jalapeno, there is something for every sushi lover! We were super impressed with everything we ordered and even got a dry-ice presentation with one of our dishes!
SPACE
This sushi spot is tucked away, but aren't all the best places?! It has a more intimate feel with only about 10 tables in the dining room. The staff and atmosphere create a warm, welcoming vibe that makes it the perfect place for families or date night. We highly recommend snagging a seat at their sushi bar for a quick lunch or an interactive experience to watch their talented chefs handroll your sushi! 

P.S. they have incredible daily specials on sushi and entrees!
---