We can't believe we are posting about Halloween in August, but for the most dedicated ghost hunters, tickets are on sale for an evening in the abandoned Nazareth Hospital and Sanatorium in Mineral Wells. (An hour and a half from Dallas)
Updated August 2023
---
On September 30th or Saturday, October 28 from 10 pm until 3 am, the most brave individuals will enter the abandoned Sanatorium in Mineral Wells to tour the old haunted sanitarium while listening to ghost stories and learning about the building's history. Snacks and drinks are provided!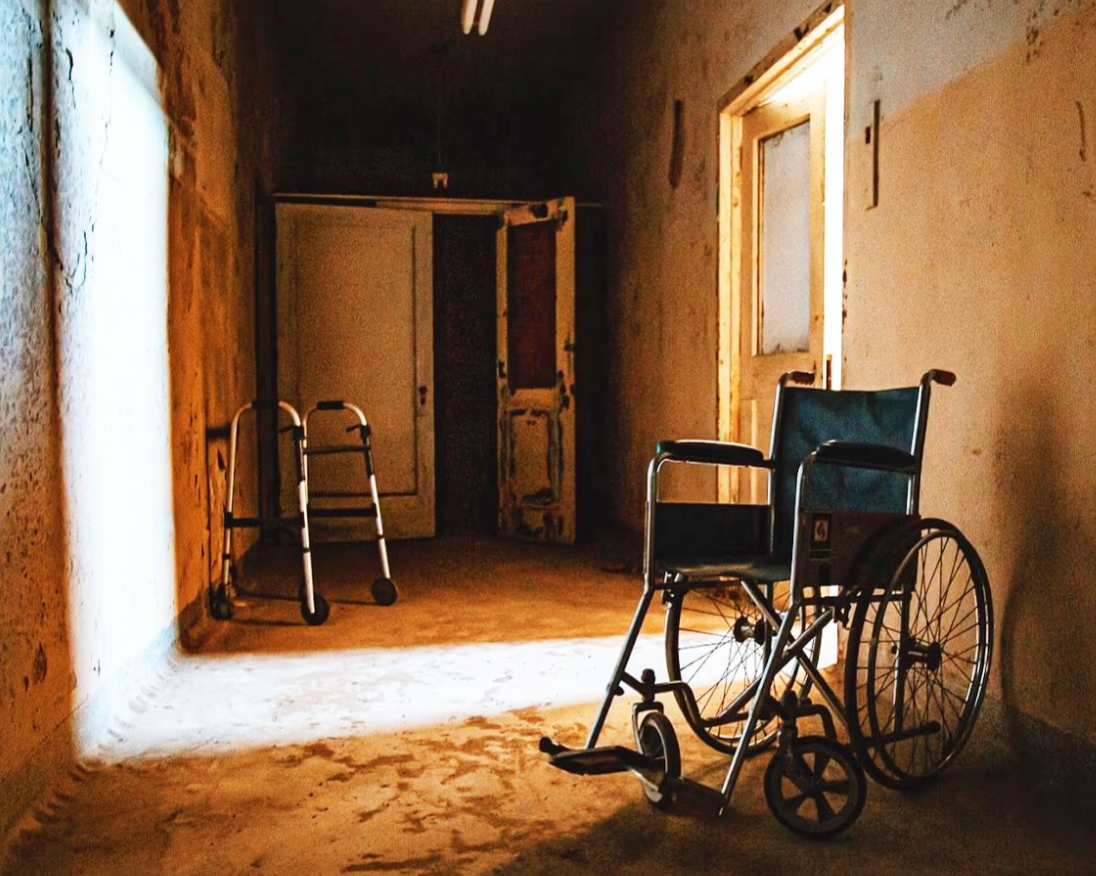 EVENT TICKETS
The event has sold out each year since 2018 and tickets cost $98 per person. To purchase, you text Angela at 817-629-8127 (seriously).

THE BAKER HOTEL GHOST WALKS
Another haunted series that's already been announced: ghost walks for one of the most haunted buildings in Texas, the Baker Hotel. An hour-and-a-half 10-block walking tour takes you around the outside of the Baker Hotel as you head about its and the town's history. It's as much informative as it is spooky!

GHOST WALK TICKETS & TIMES
Tours are $20 cash, so just show up! The walks
take place at 8 pm every Saturday beginning September 23rd. And on Halloween weekend, a Friday tour on the 27th will also be available.
LOCATION