Wondering what the most popular spots are around town, for a creamy warm cup of Mac n Cheese?! Here are our favorites!
Updated June 2022
---
Pecan Lodge 

When we saw that Pecan Lodge tied for the top spot, we weren't surprised. That's literally the first words we said, "no surprise, haha!" It's that gluey cheese, thick noodle mac topped with bacon. It's so good that even the Food Network acknowledges it in its short review of the BBQ spot!
---
The Porch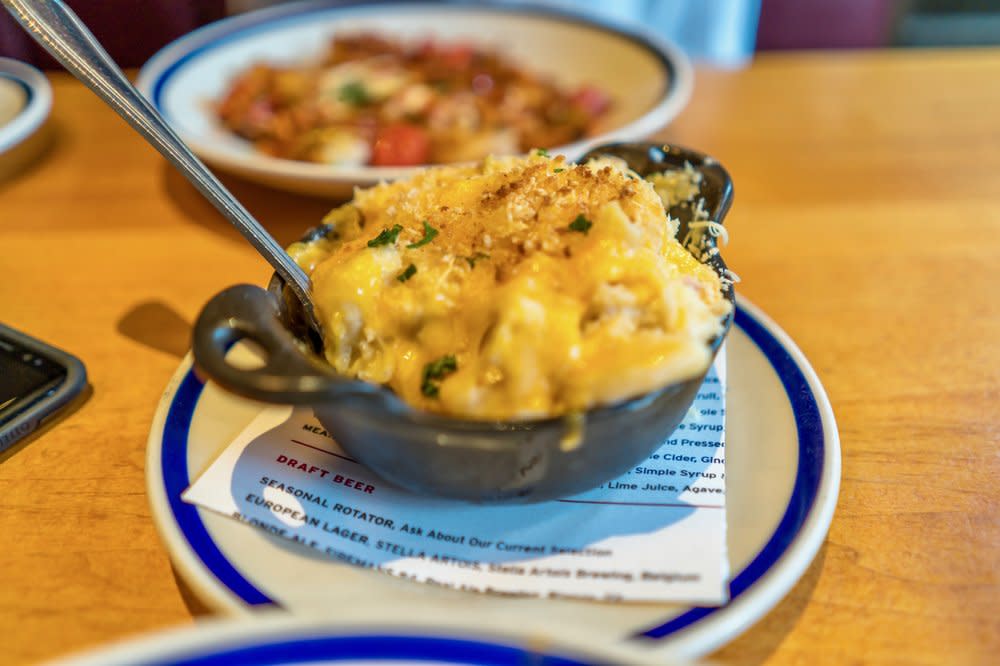 Photo courtesy of The Porch
This restaurant has sat on Henderson Ave since…well we couldn't find tidbit on Google, but at least as long as we have lived here haha! It was one of the first places recommended to us when we moved here for its authentic Southern cuisine. Apparently the mac n cheese is a highlight on the menu because it comes with smoked ham!! We have yet to try but looks like we need to ASAP!
---
Eatzi's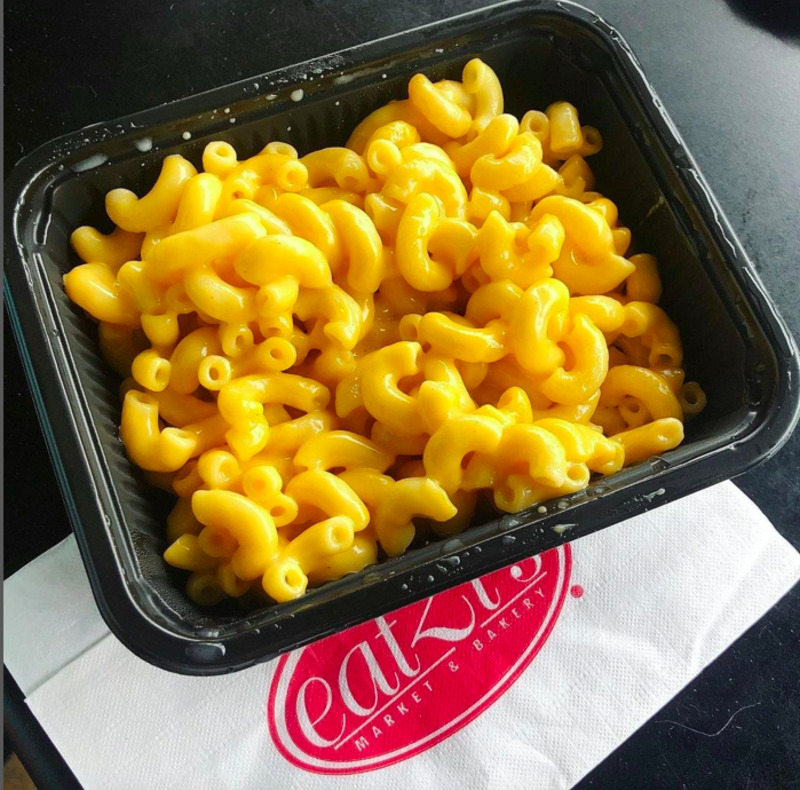 Photo courtesy of Eatzi's
Rounding out second place (or third, because there's a tie for first?!) is one of our own favorites Eatzi's! You can find it at their hot bar. It's not visible so you have to ask for it! And you can get a giant plate (yum) or just a side and pair it with a meat and veggie for a nice and affordable dinner!
MULTIPLE LOCATIONS
---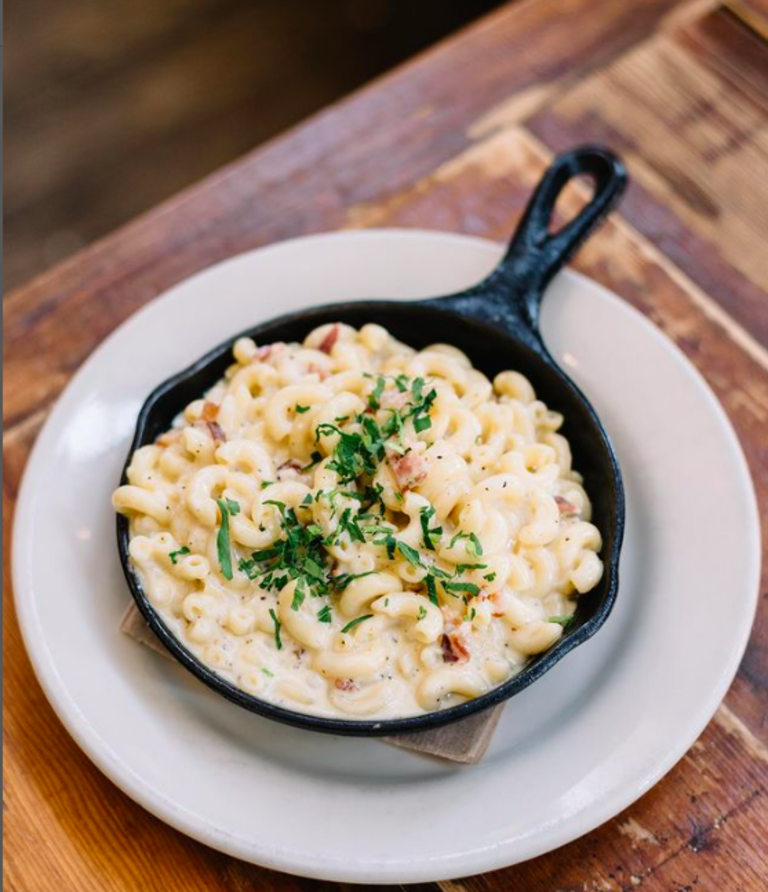 Photo courtesy of Oddfellows
Lastly, the Bishop Arts corner bistro-esque restaurant Oddfellows, which serves up delicious buffalo Mac n cheese! Imagine a plate full of cheese-y goodness, PLUS a couple of pieces for fried chicken soaked in buff chick sauce!
---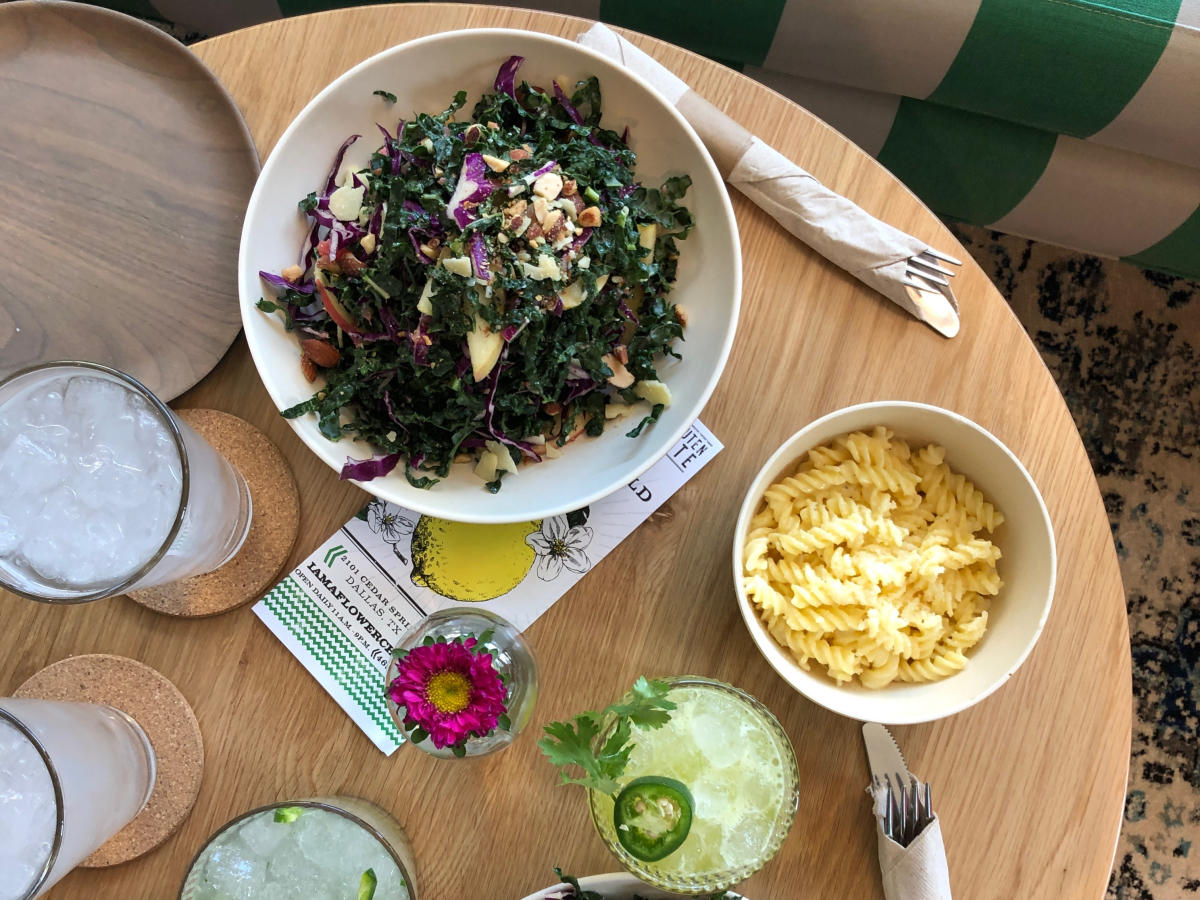 photo courtesy of Flower Child
This healthy lunch + dinner spot serves up great custom plates, wraps, salads and delicious sides.The bonus being that the mac n cheese is gluten free. If you love this curly cheesy pasta, is also available to-go in a large family pack- perfect for a party or larger entree. Yum!
---
Ferris Wheelers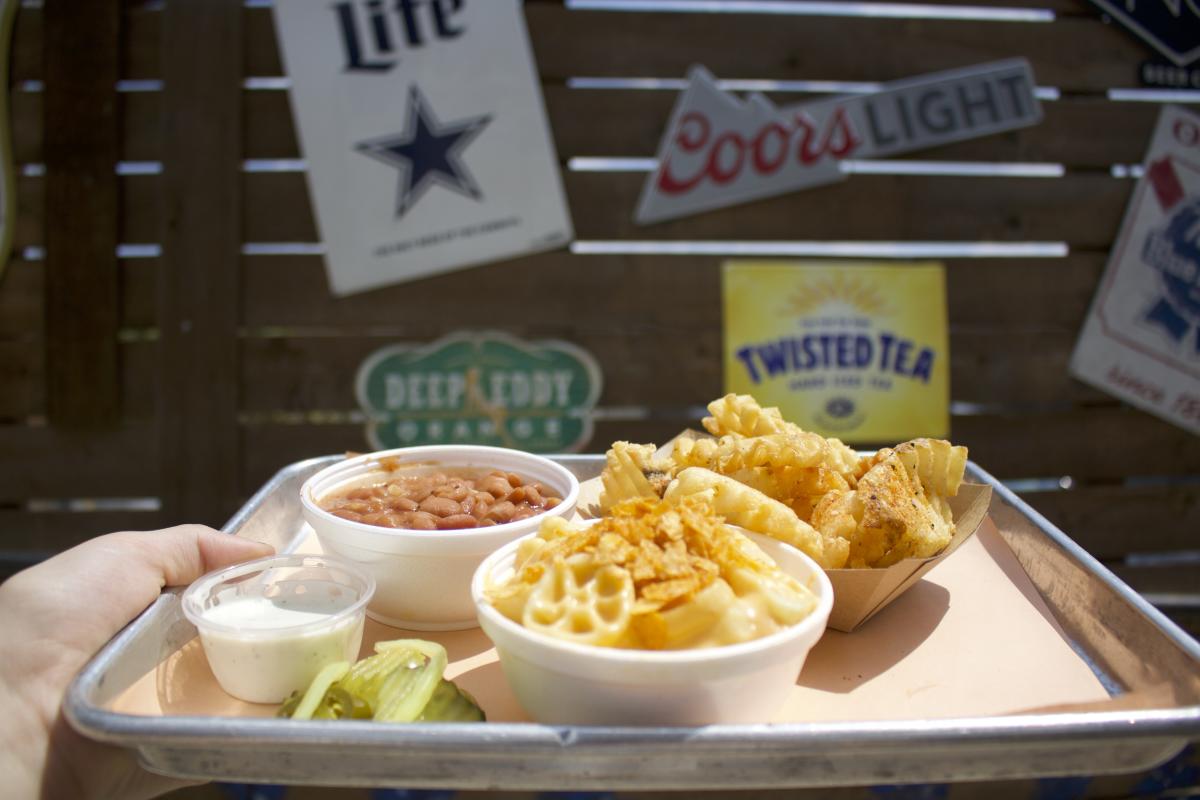 Ferris Wheelers has it all! With great food, a ferris wheel, music, and good vibes, you can find just what you need. Don't sleep on the mac and cheese dish too. With special noodles and lots and lots of cheese, you must order on your next visit. Did you know you can order Ferris Wheelers to-go too? Sounds like the perfect at home date night option too.
---
Hattie B's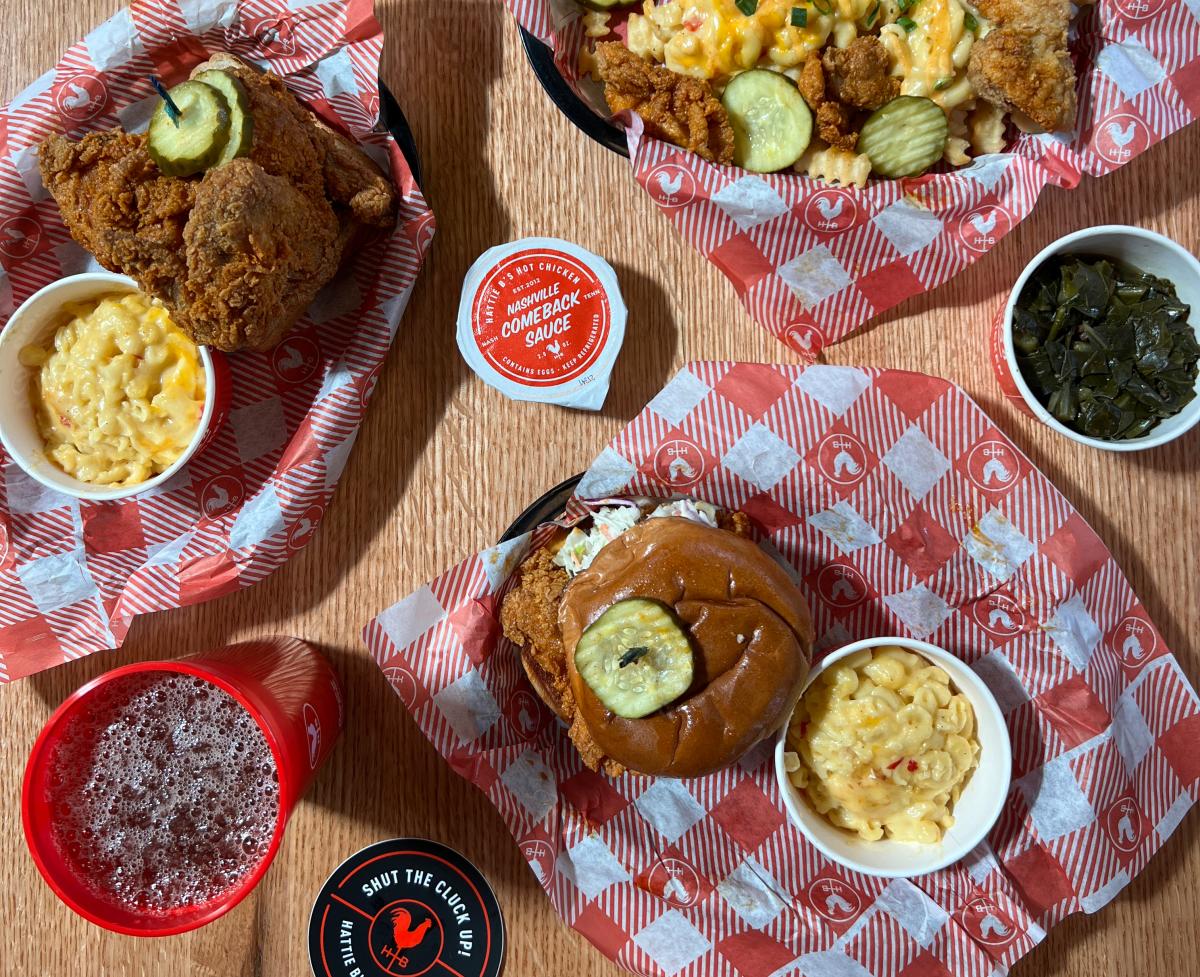 Nashville's beloved Hattie B's made it to Dallas and is serving up fried chicken and sides of pimento cheese mac n cheese. With a little kick to it, this side dish is perfect to your fried chicken dish as most entrees come with 2 sides. 
---
Alamo Club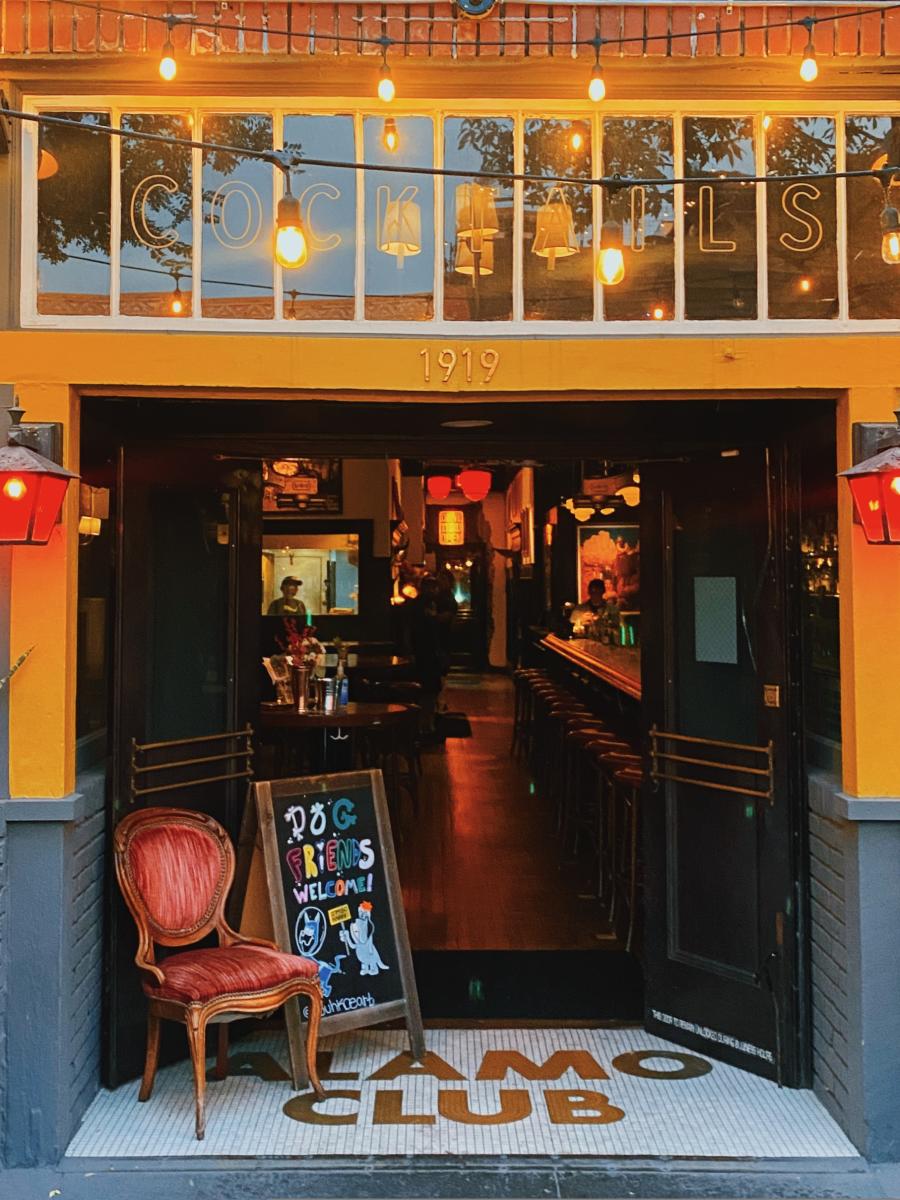 Lower Greenville is upping their mac n' cheese game with Alamo Club's beloved dish. The green chili mac is a filling and delicious side dish. Food is available at Alamo Club until 10pm each night, and they take reservations.
---
Toulouse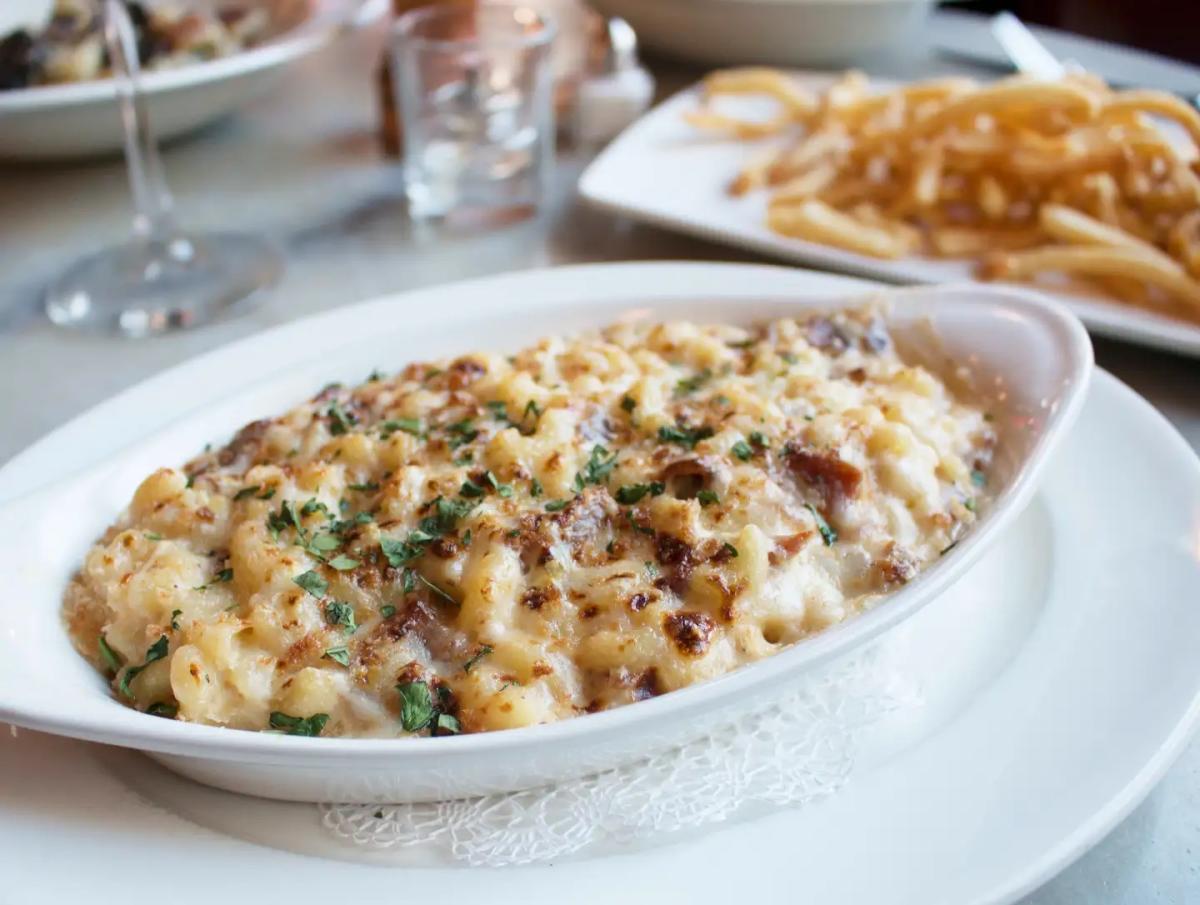 Photo courtesy of Toulouse
Toulouse steps up the mac n cheese game with their flavorful dish. Made with curly al dente noodles, Mimolette, Fontina, and Gruyère Cheeses, this item has everything you could want. You can also add bacon or truffle for something extra special! 
---
Brick & Bones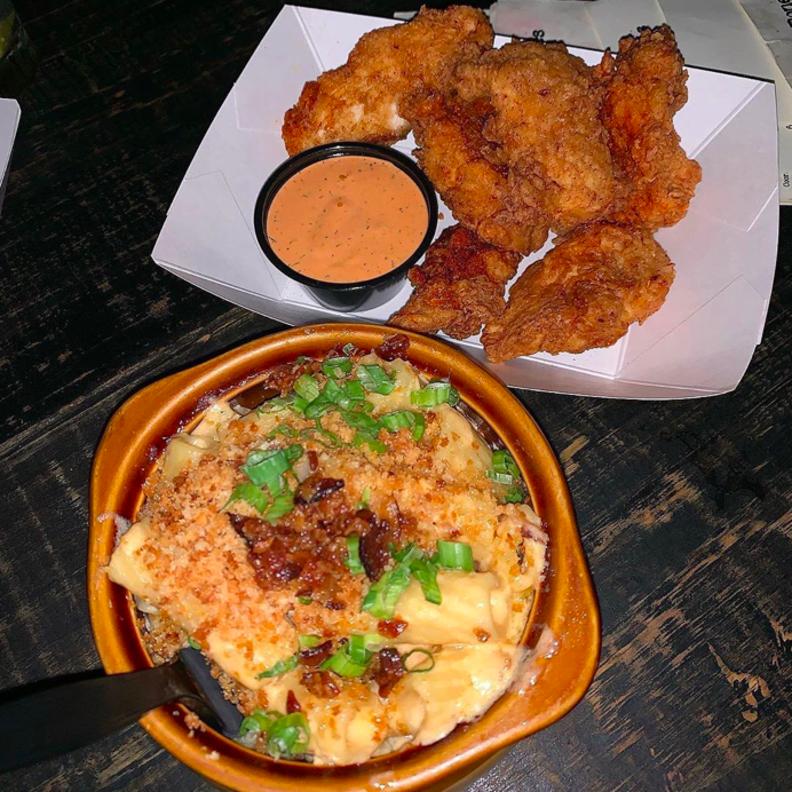 Photo courtesy of Brick & Bones
Look no further than Brick & Bones in Deep Ellum when wanting to try a specialty mac n' cheese. The habanero bacon mac is just as good as it sounds. Topped with bacon and chives, this side would also make the perfect late meal as they are open until 2am. 
---
Slow Bone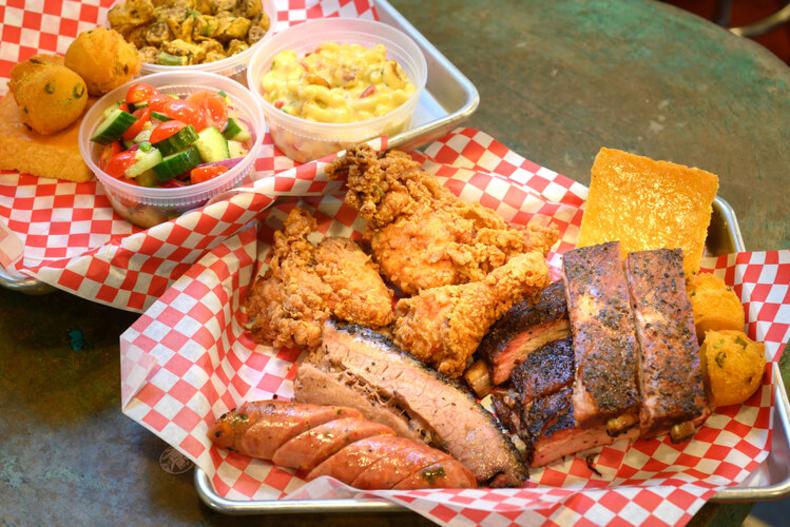 Photo courtesy of Slow Bone
Another Dallas BBQ favorite is Slow Bone with its mac n' cheese. Available by the cup, quart or pint this mac n cheese is the perfect item to accompony your brisket or ribs There is the perfect amount of flavor, giving it a bit of a kick, in the mac n cheese that locals rave about. 
---