Whether you use a board or a bike, this one's for you! If you've been wondering about the best places to skate, we've rounded up 9 skateparks around DFW for you to check out!
Updated February 2022
---
Carpenter Skatepark
This community skate park in Plano is perfect for all skill sets, from beginners to professionals. There is a large variety in terrain, including one of the largest bowl complexes in the area. 
Plano | Directions

Gabe-Nesbitt Park
Come check out this 30,000 square-foot park with a unique ditch-inspired terrain that is perfect for all ages and skill levels located in McKinney.
Mckinney | Directions

Lakeland Hills Skatepark
This skate park over in White Rock is free to the public and offers a more challenging course with multiple down ramps, rails, and quarter pipes.
White Rock | Directions
 
Northeast Community Skatepark
Head on over to Frisco to experience this 47,00+ square-feet skate park, which is the largest in North Texas and open to all wheeled sports and skill levels with a pool, multi-depth flow bowl, and a plaza ending with a 16 foot concrete wave.
Frisco | Directions

Scion Skatepark at Railroad Park
This 33,000 square-foot park in Lewisville is one of the largest hybrid parks around Dallas with above ground features, like pyramids and vertical ramps, as well as deep bowl skating.
Lewisville | Directions

The Edge
The Allen-based all outdoor park is 37,915 square-feet of street features, bowls, and transitions that make it perfect for all skill levels and riders and after you ride you can hang out with other extreme sport enthusiasts in the main lobby. 
Allen | Directions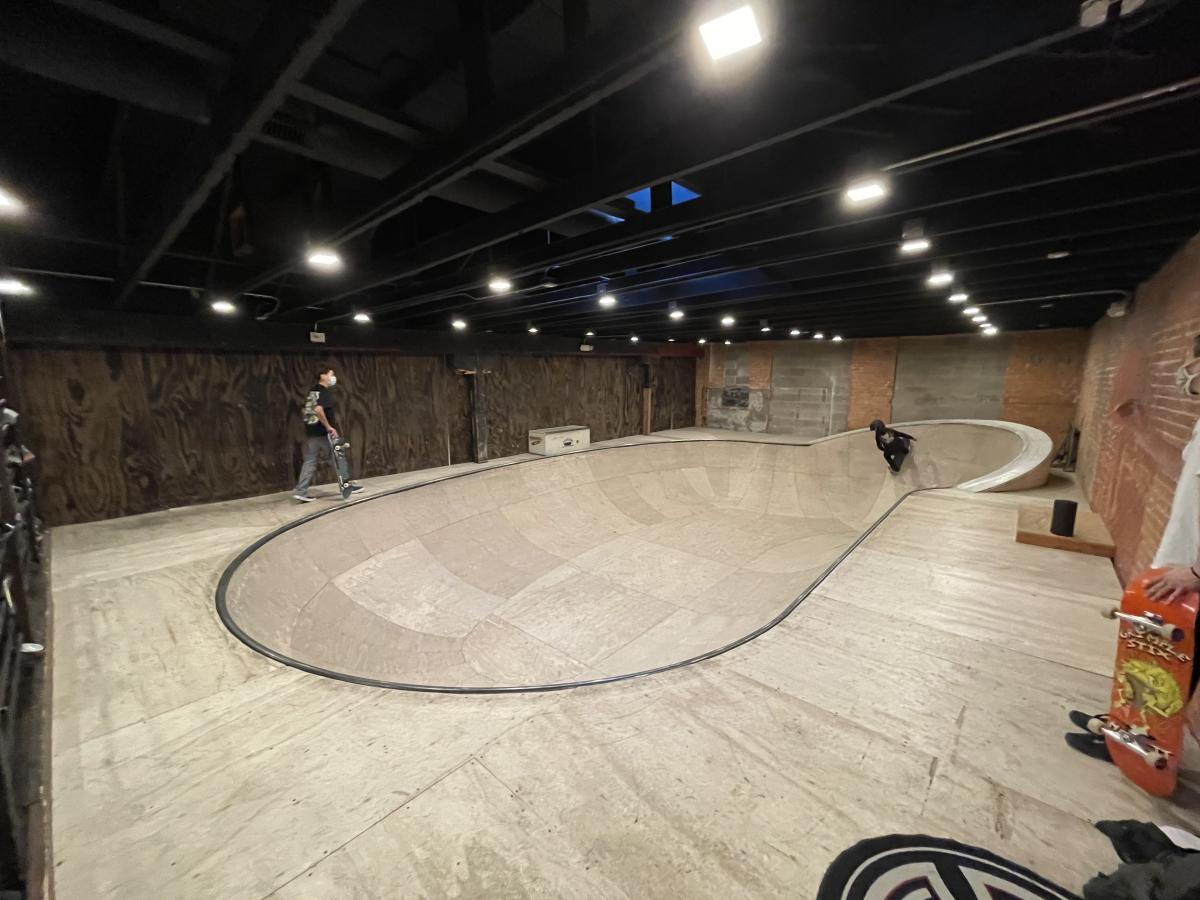 While this spot technically isn't a skate park, this shop offers everything skate related and a bowl in the back to hang around and embrace your inner Tony Hawk!

Webb Skatepark
Webb marks in at 4,000 square-feet! This concrete skate park in Arlington is open to the public from 5am-midnight and houses skate features like a roof top rail and a flat edge.
Arlington | Directions

Wheel Zone Bike & Skatepark
Open to the public in The Colony, Wheel Zone is free to use and consists of various terrains, such as ramps, platforms, and grinding rails so you'll never run out of tricks to try.
The Colony | Directions
This facility located in South Dallas is free to use and includes indoor + outdoor skating areas with concrete ramps to cater to more legitimate skaters, but all skill levels are welcomed.
South Dallas | Directions
---