Just in time for the blistering hot Texas weather, we are being blessed with a brand new pool club called the Dive In. We dropped by the morning for the opening of it and it is AMAZING to say the least and we are so excited to show it off!
Updated June 2022
---
DIVE IN
From the owners of the funky Cedars dive Lee Harvey's comes a beautiful and retro neighborhood swim club. It features an expansive 30 by 60 foot pool, surrounded by container bars, lounge chairs, umbrellas and cabanas. It's four years in the making, with the owners working with the City and neighborhood to bring it a much needed relief to the summer heat. 

And it's finally open!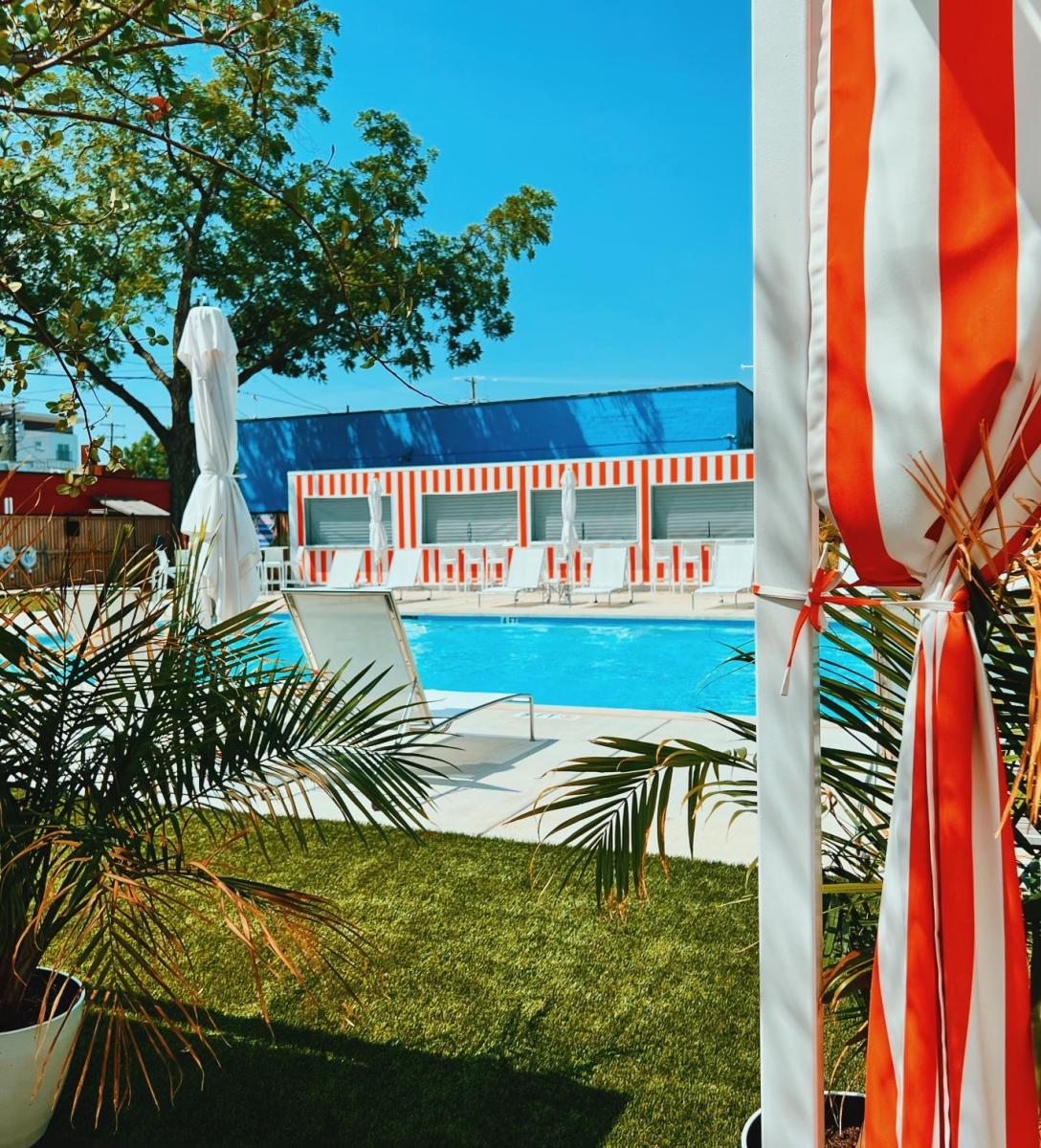 THE DETAILS
Take a trip to Miami or Palm Springs by booking a day pass or a season membership and "diving in." Open daily from 11am to 10pm, (with later weekend nights on the table), it's kid friendly until 5 pm. And on Friday and Saturdays you can expect a pool party vibe with a lit up pool and DJ spinning the tunes. 

Also keep up to date with their events via Dive In's Instagram as they announce programming like Yoga & Mimosas, happy hour and a Fourth of July celebration!
MENU
While we dropped by before they were ready to serve, looking online at the menu, we can't wait to go back for ceviche, shrimp cocktail, hot dogs, and a chicken curry salad among other poolside bites! And of course you can expect strong drinks and margaritas to sip whether in or out of the pool too! 
PRICING
Day passes are $15 for adults or $5 for kids, or you can become a member for a season pass at $350 for a single pass or $500 for family (2 adults and children under 12.) Only pass holders are able to cut the line and reserve the coveted cabanas!
---