Ever since we heard a friend order an espresso martini two years ago, we can't escape this cult drink! It's the perfect winter cocktail to sip in place of an Aperol Spritz, or to wake yourself up at the end of dinner! So we've rounded up the places that make them the best around town!
Updated March 2023
---
BEST ESPRESSO MARTINIS IN DALLAS
If an espresso martini is already on the menu, and not something you need to request, you can only expect it to be really good! Or at least it better be. And that's the case for the signature espresso martini at the adorable neighborhood bistro, Beverly's. They get creative with theirs too, adding in nutmeg and orange zest!
Fitzhugh | Directions
Sip on a 'tini inside a speakeasy! Located behind Neon Kitten, this spot is dark and sultry, much like an espresso martini! Opt for a classic version, or let the bartenders create their own special twist based on your tastes!
Deep Ellum | Directions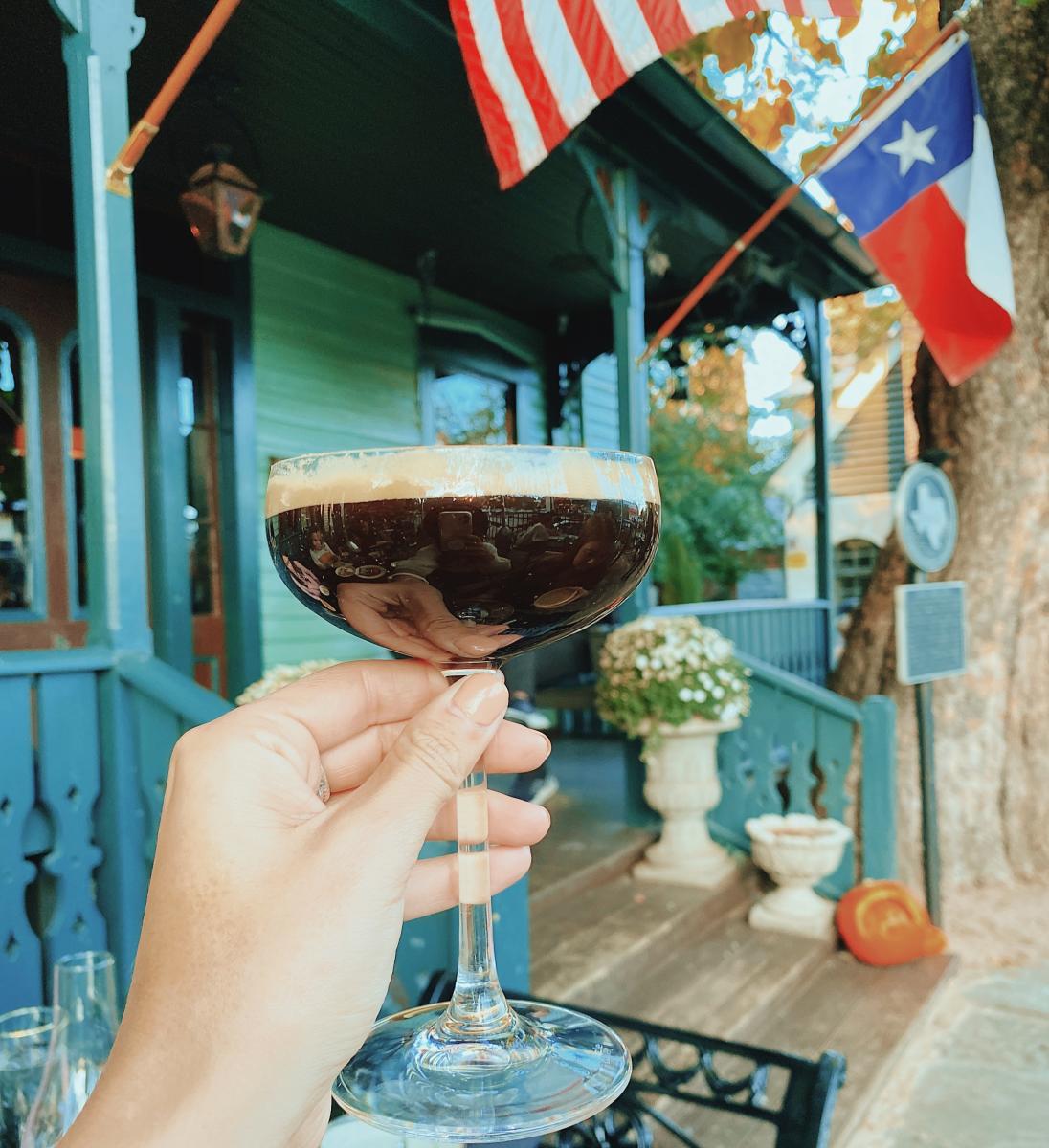 One of our favorite cozy cocktail lounges in Uptown is Bowen House with their fireplace and dark interior. The spot located in a historic home, definitely makes some of the best cocktails in town, and that includes the classic espresso martini.
The bar and patio are super relaxed and the perfect place for an upscale cocktail in the center of our city. If you're there Thursday on, we recommend sipping it in their back bar!
Uptown | Directions
This stunning rooftop bar is known for serving up every cocktail two ways: the classic way, and the Catbird way! However, they have one exception. When it comes to The Espresso Martini, they don't mess with a classic! Sip on one made with Grey Goose, Somrus Coffee Liqueur, and cold brew while you get some iconic rooftop pics!
Downtown | Directions

UNIQUE ESPRESSO MARTINIS
This gorgeous space merges Indian and French cuisine, and naturally their espresso martini has some global flavors too! Masala syrup and salted orange cream mix perfectly with a classic base of vodka and espresso -- truly an explosion of flavor!
Bishop Arts | Directions
Take a trip with the Espresso Martinique! This spot is known for their unique cocktails, so it's no surprise their espresso martini goes above and beyond. Made with rhum jm agricole, brulot vsop cognac-coffee, salted honey, malted molasses cream, you just have to try it!
Lower Greenville | Directions
If you loved Botanist for their clear Espresso Martini, fear not as it is still on the menu at Bar Eden, renamed as Cleo's Lover!
Bishop Arts | Directions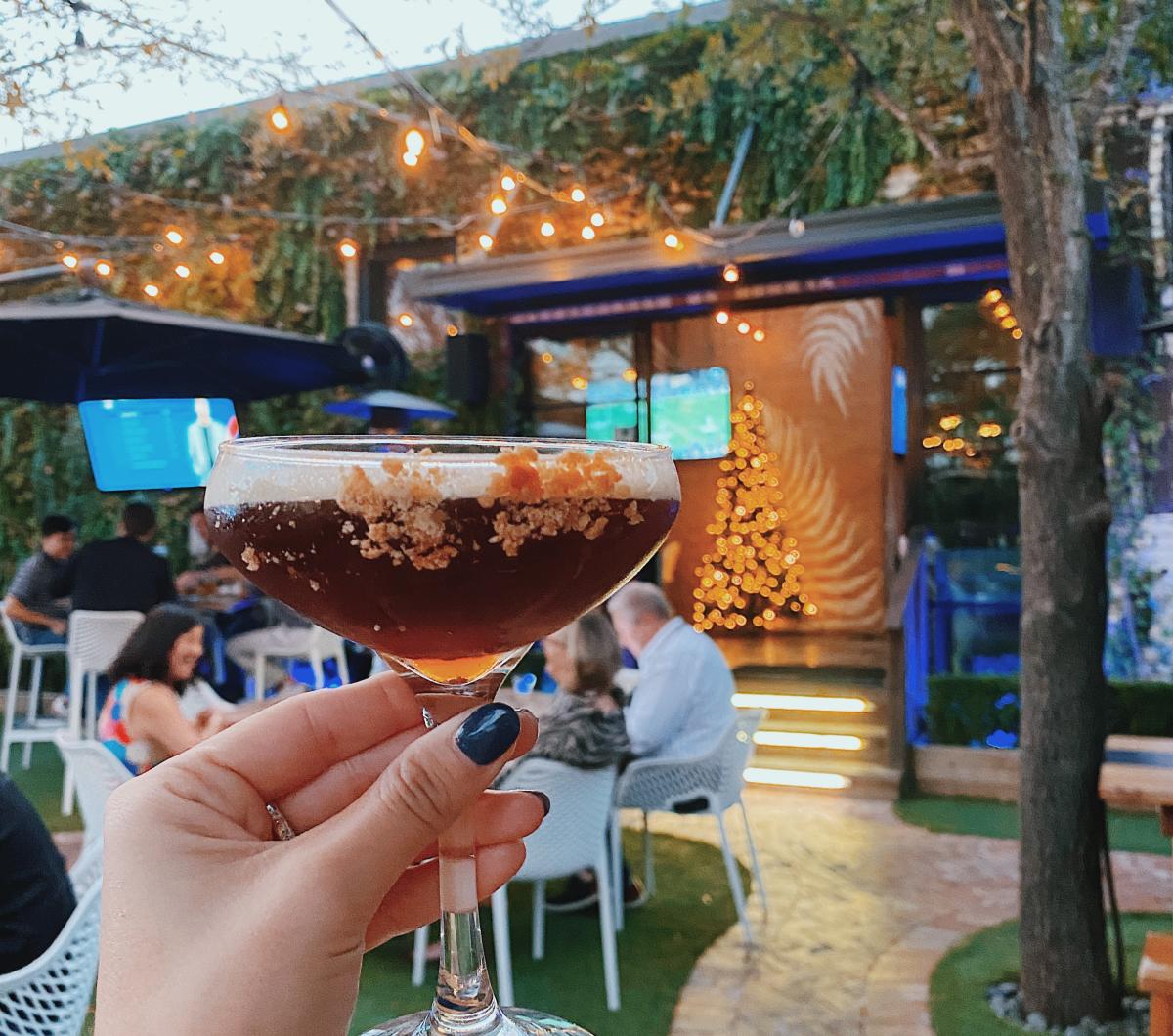 You might take a second glance at this listing that might be known more for its mimosas and well drinks late at night, but Chelsea Corner just recently added their own espresso martini to their craft cocktail menu and it's nothing short of creative!
Called the S'mores Espresso Martini, it's made with espresso, cold brew liqueur, toasted marshmallow syrup, chocolate bitters, and complete with a graham cracker rim! We know what we're ordering next time we head to one our favorite brunch patios!
Knox | Directions
No Turning Back with Grey Goose, Coffee Liqueur by Jagermeister, vanilla reduction, espresso, smoked salt, espresso beans
East Dallas | Directions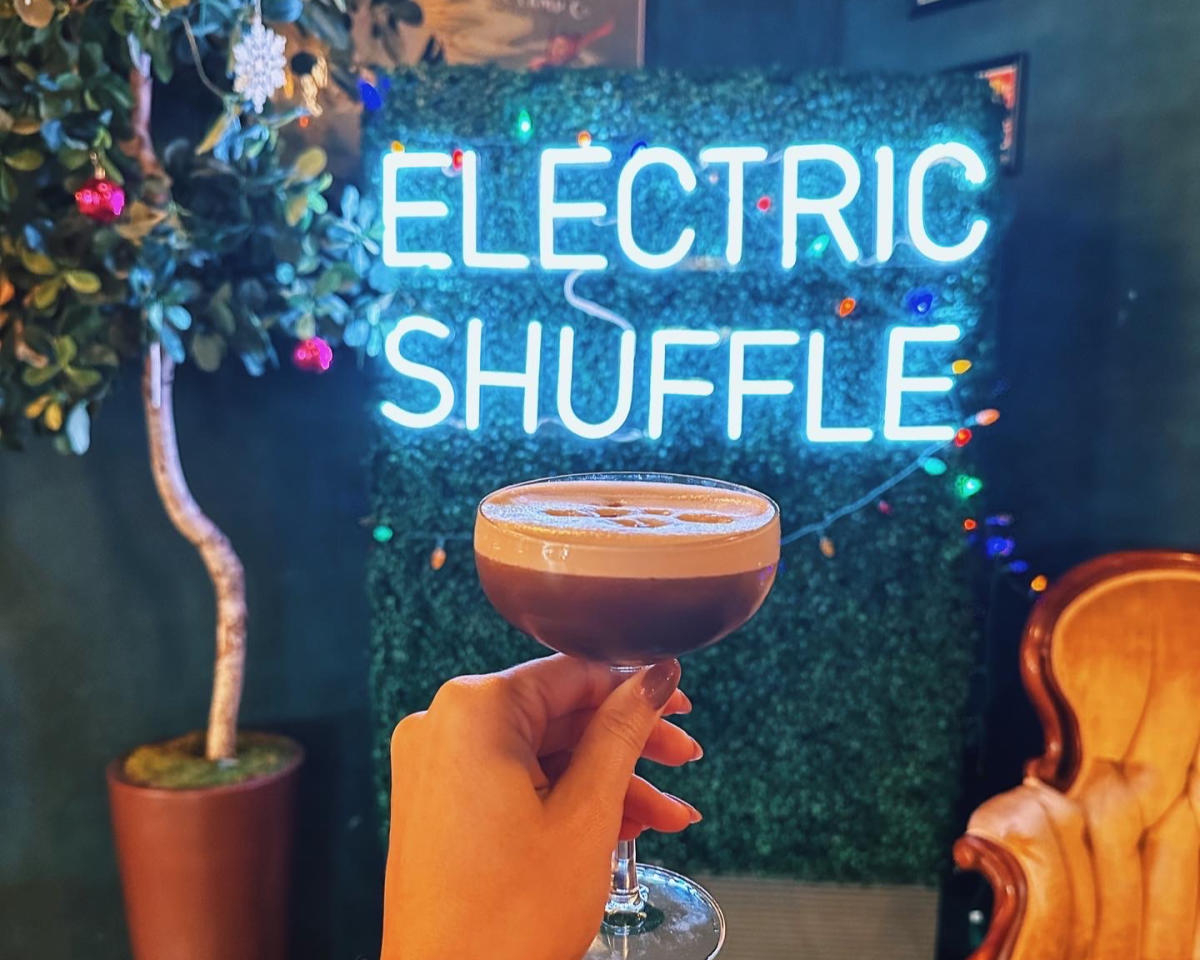 Play some shuffleboard while you sip on a Salted Caramel Espresso Martini! This delicious drink is made with vanilla-infused vodka, espresso, coffee liqueur, and of course, salted caramel. We love pairing it with brunch. They also offer seasonal takes on 'tinis like pumpkin spice and gingerbread!
Deep Ellum | Directions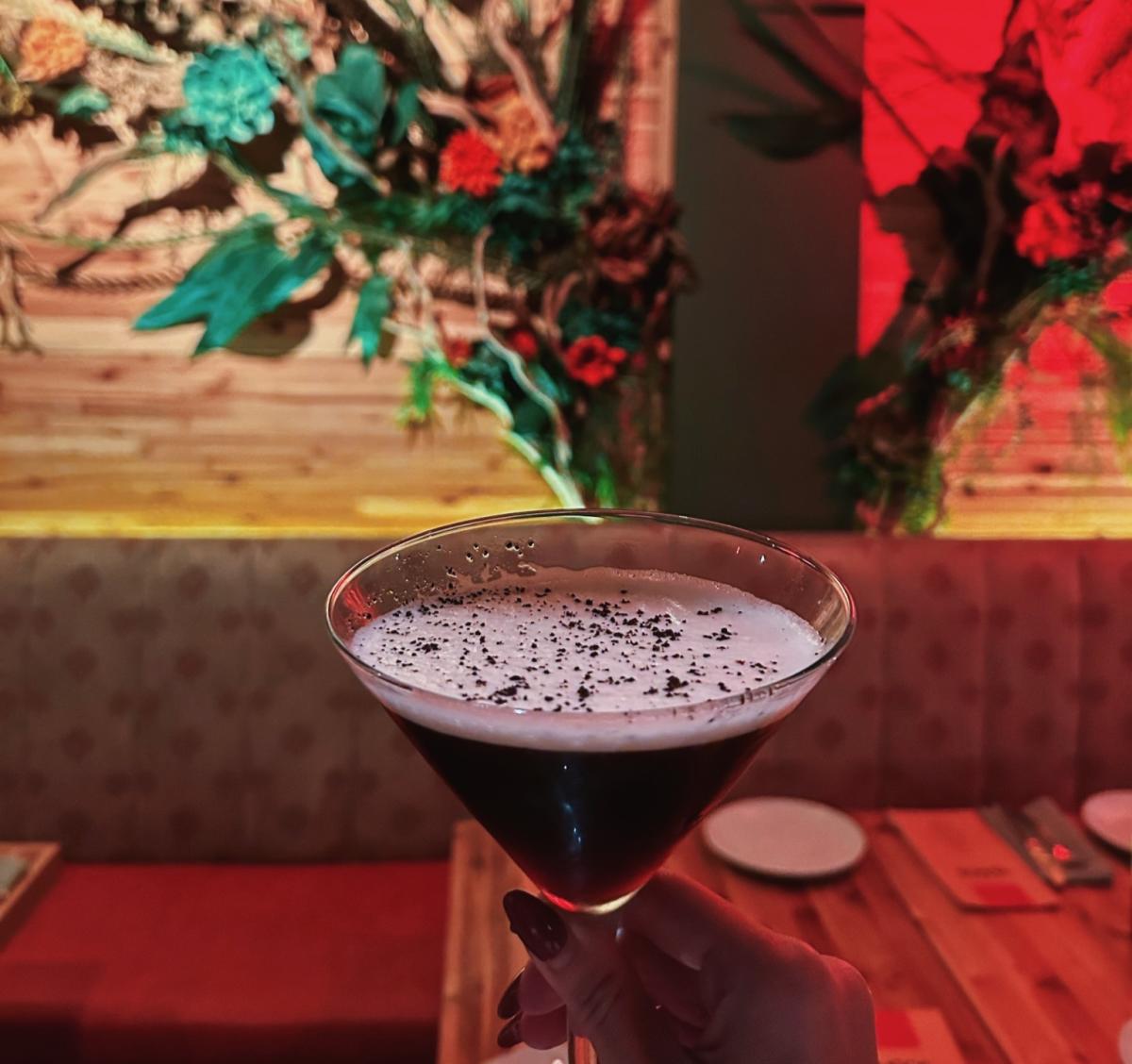 This spot was voted one of the best new openings of 2022 by our followers, and their espresso martini lives up to the hype! The Mexican Espresso Martini features reposado tequila, double espresso, vanilla and cold brew liqueurs. This one is very coffee heavy, making it a great pick me up for espresso and tequila lovers alike!
West Village & Las Colinas | See locations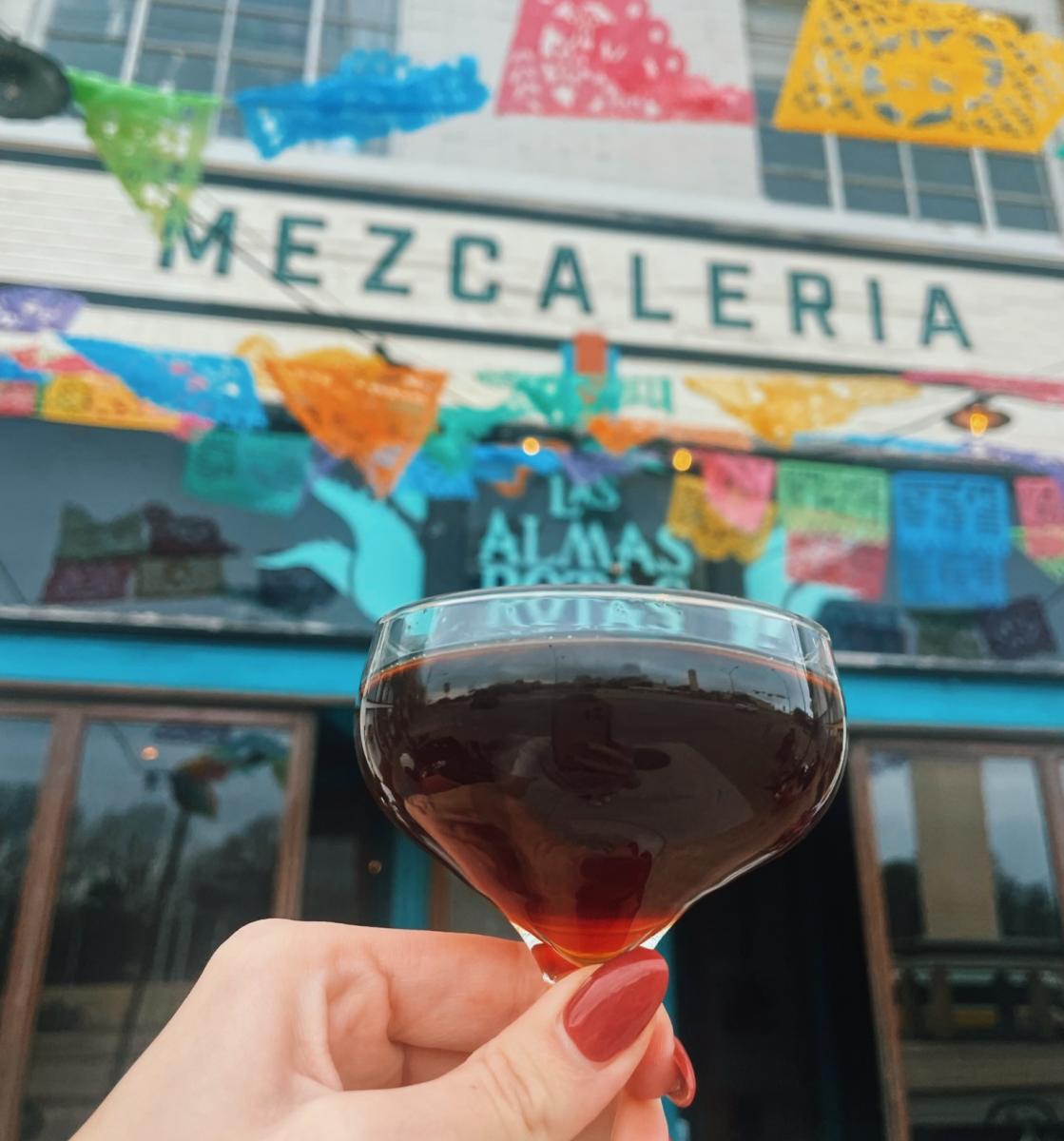 Mezcal lovers, we've found your new obsession. This mezcaleria is serving up a Mezpressotini Ray Campaero Espadin, Noble Coyote Coffee, amaro, piconcillo
Bishop Arts | Directions
A perfect addition to their menu of Mexican coffees and Latin style brunch, Xaman Cafe features an Espresso Martinez! This smoky and spicy take on an espresso martini is made with Mezcal Espadin, Licor 43, horchata, and fresh espresso.
Bishop Arts | Directions