Heading to the Big D for a big bachelorette party? We've got your bach! From restaurants to and rooftops to activities and all thinks pink, there are so many things to do on a bachelorette party in Dallas! Check out our list below and start planning your last fling before the ring!
Updated August 2023
---
WHERE TO EAT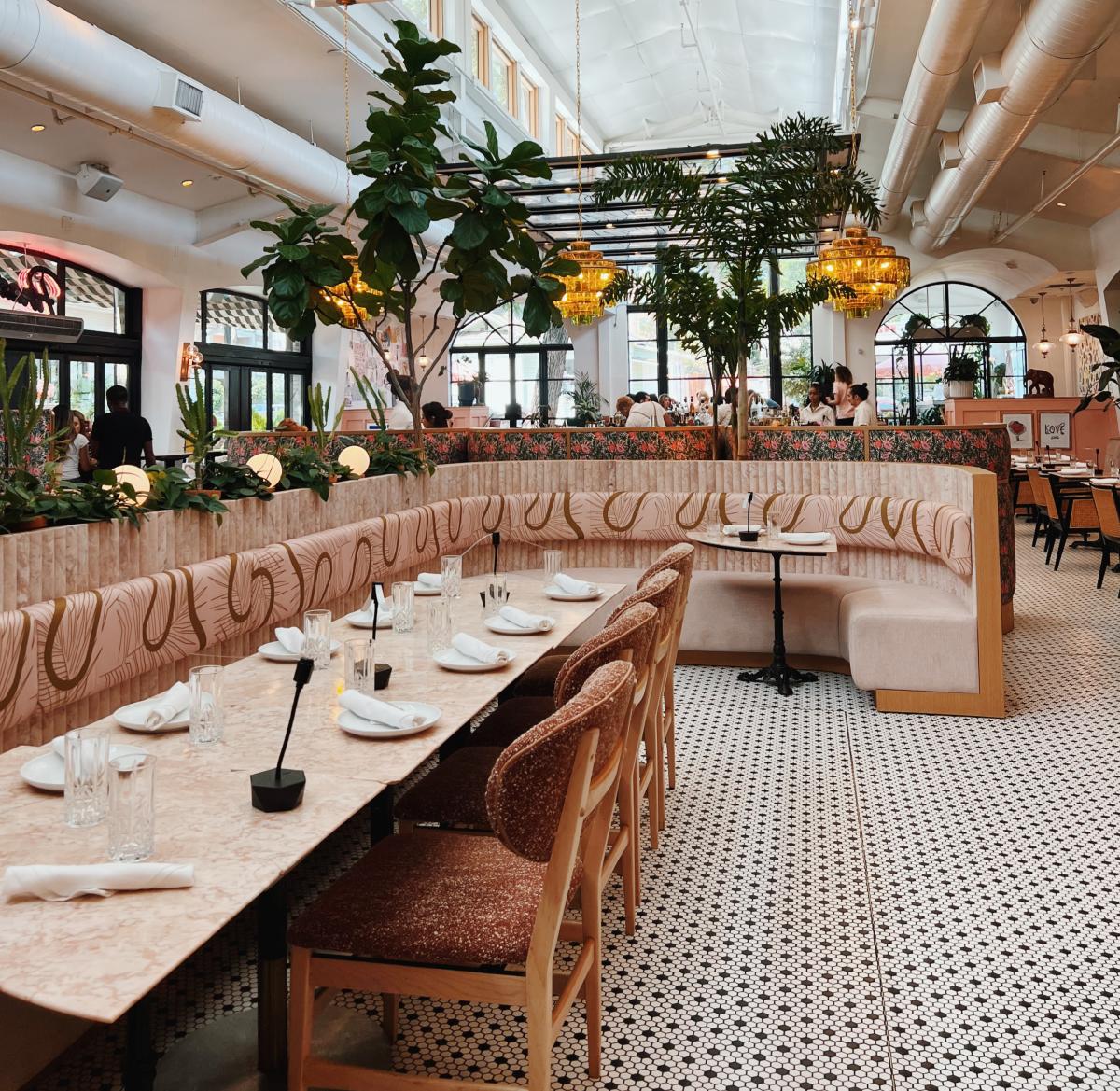 ALL THE GIRLY VIBES
Dine surrounded by flowers at Dahlia, try the Champagne Vending Machine at Lexy's, enjoy sushi in lavish pink velvet booths at Kessaku, or snap some pics at the over-the-top XOXO Dining Room.
BOOZY BRUNCHES
Sip Raspberry Rose Mimosas at Bread Winners, enjoy the photogenic decor and dishes at Harper's, order an NYC-style brunch tower at Sadelle's, or enjoy live music on The Rustic's massive patio.
LIVELY
Dance and dine in a jungle oasis at La Neta Cocina Y Lounge, transport to Southeast Asia at the two-story Komodo, or try Mediterranean bites with a side of karaoke and hookah at Saaya.
GREAT FOR GROUPS
Share a Pu Pu Platter in the intimate karaoke room at Alice, enjoy pizzas and wines on tap at Sixty Vines, or cozy up in a booth with French bites at the elegant Villa Azur.
HEALTHY EATS
Wake up with an all-organic breakfast at Dream Cafe, soak up the sun with a fresh salad at The Henry, have an Aussie brekkie at coastal cafe Isla & Co, or get an upscale taste of the Mediterranean at Sachet. All these have tons of gluten-free, vegan, and vegetarian options!
STUNNING SPACES
Have an aperitivo and homemade pasta under Dolce Riviera's looming lemon tree, channel all the European vibes at the colorful Paradiso (pictured), experience glitz and glam on the RH Rooftop, or escape to a chic jungle oasis at Tulum.
TOP TEX-MEX SPOTS
Enjoy moody Western ambiance and authentic eats at Las Palmas, stunning rooftop Mexican Sugar, find Tequila Social's stunning patio and Marfa vibes just off the Katy Trail, or enjoy tacos and tequila in a bright atmosphere at Tejas.
UPSCALE DINNERS
Indulge in the famous Spicy Rigatoni at NYC's Carbone, head to swanky steakhouse Drake's for old Hollywood glam, embrace your inner angel at the stunning Mister Charles, enjoy endless oysters and cold martinis at Hudson House, or grab a pink booth at  Sister, a garden-style trattoria.
WHERE TO DRINK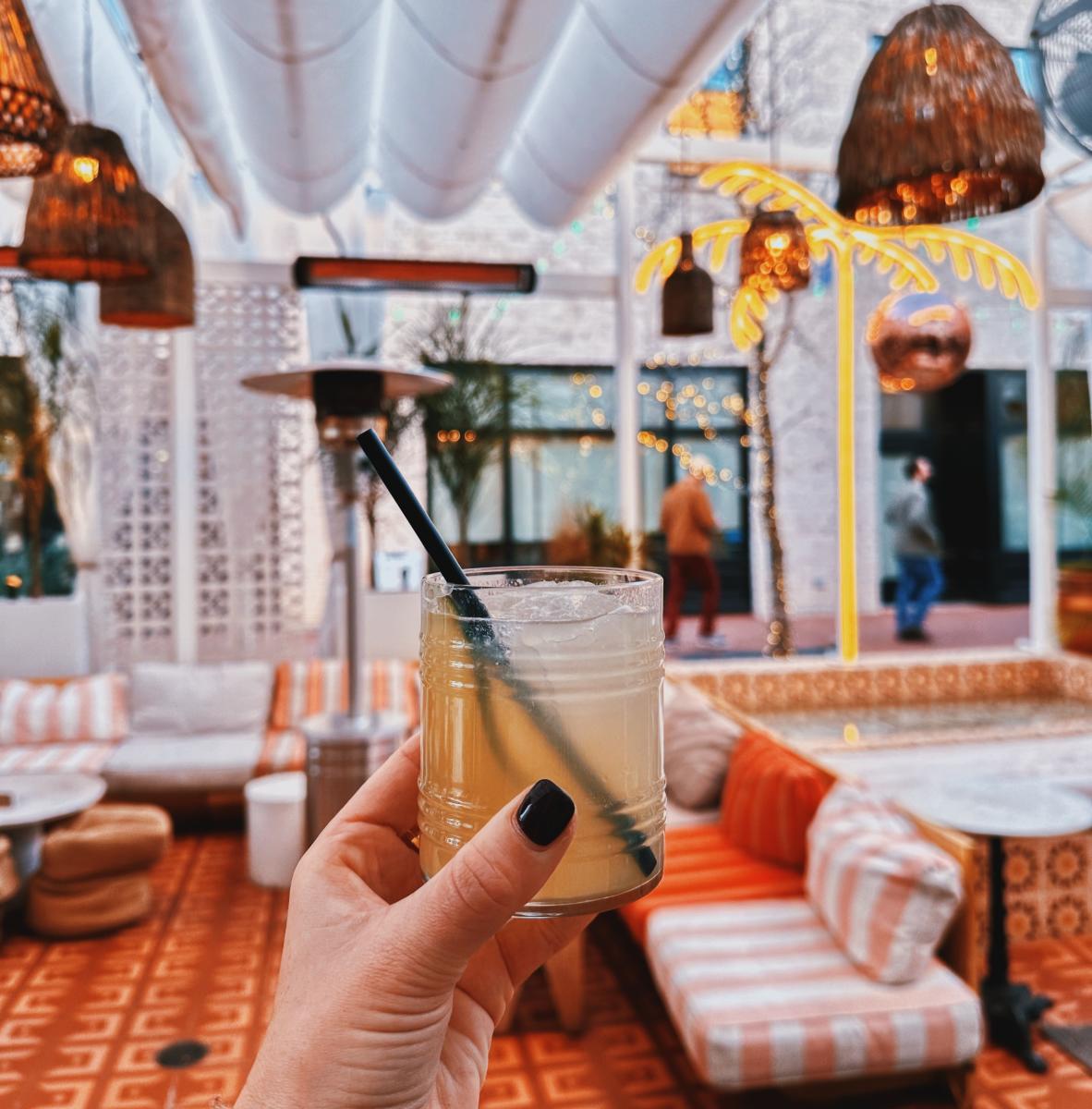 COCKTAIL BARS
Sneak into speakeasy Akai in the back of Musume, try wild cocktails with liquid nitrogen, squid ink, and more at Apothecary, sip a clear espresso martini at Bar Eden, sip sake inside colorful Neon Kitten, or try cocktails infused with flowers and liquid gold at Tipsy Alchemist.
COFFEE SHOPS
Grab a Fruit Loop Matcha inside the bright yellow La La Land, transport to a French cafe at Magnolia Sous Le Pont, snap a pic on a plane at Window Seat, or try unique coffee flavors and delicious pastries at Sugar and Sage.
SHAREABLE COCKTAILS
Drink out of a giant cowboy hat at Federales, sip a fishbowl on a rooftop at Happiest Hour, start the morning off with a mimosa tower at Hero, or get the party started with a giant margarita at Vidorra.
ROOFTOP BARS
Take in Downtown views with a side of eclectic decor at Catbird, chill at neighborhood favorite HG Sply Co, or find Mi Cocina's secret rooftop Monkey Bar to enjoy an iconic Mambo Taxi.
PARTY ALL NIGHT LONG
Have a wild night at the infamous Bottled Blonde, dance to live DJs at Green Light Social, sing along to dueling pianos at Louie Louie's, groove under the red-lit disco ball at Milli, or take a spin at sensory overload Wonder Bar.
PRETTIEST PATIOS
Transport to a bohemian oasis at Casablanca (pictured), hang on the garden-style patio at Chelsea Corner, enjoy refreshing cocktails at coastal chic Mermaid Bar, or relax on a colorful couch at Saint Ann underneath palm trees.
WINE BARS
Sip champagne in old-school glam at Coupes, sip wines galore with a side of charcuterie at local fave Leela's, or try a wine tasting at Times Ten Cellars.
THINGS TO DO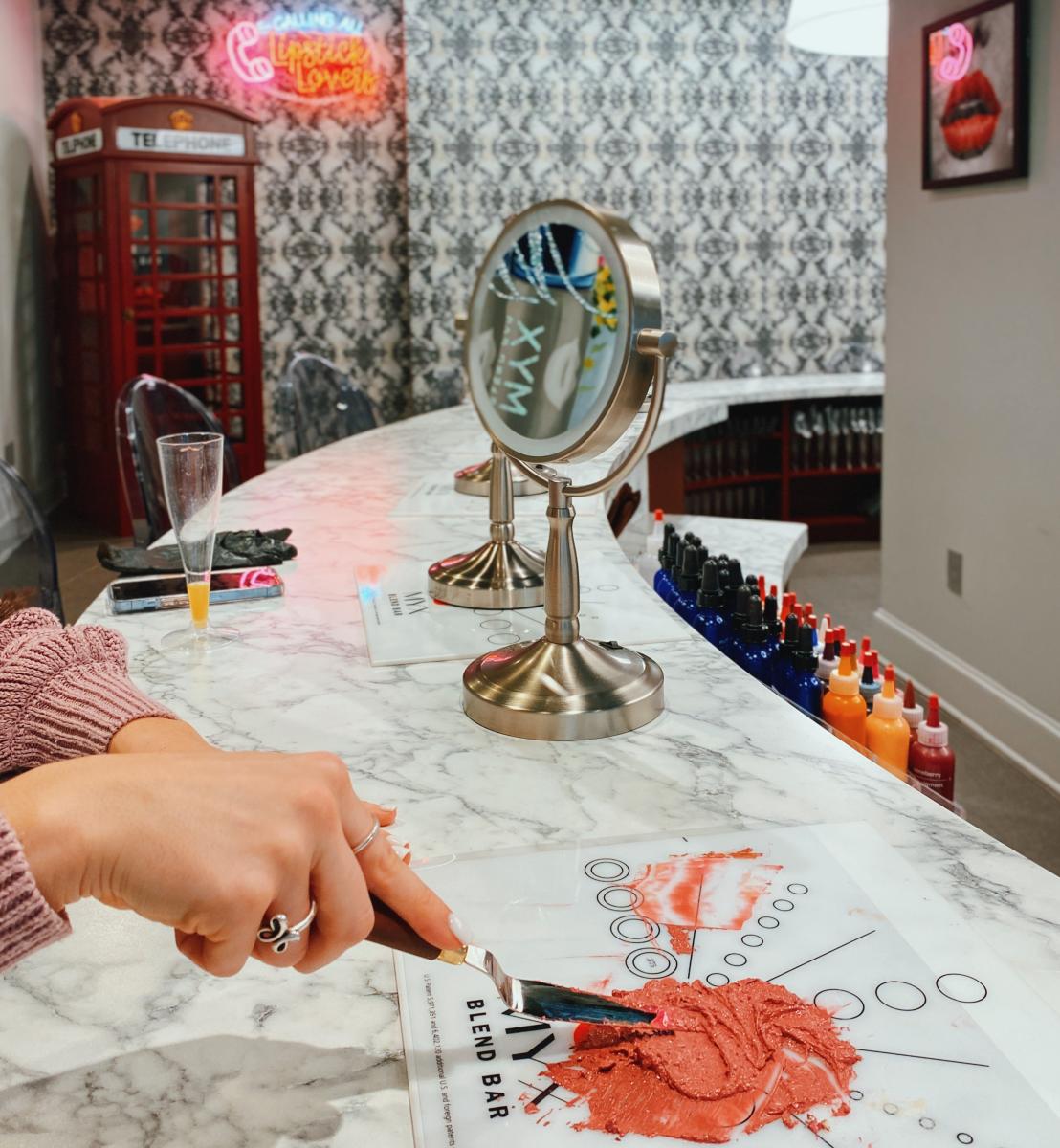 CHANNEL YOUR INNER COWGIRL
Two-step the night away at Cowboys Red River, have a honky tonk at Mama Tried, take in all the '80s tavern vibes at Rodeo Bar, or get outfitted in Texas gear galore at Wild Bill's Western Store! For even more wild west vibes, take a short trip to the Fort Worth Stockyards.
DO IT FOR THE 'GRAM
Immerse yourself in Insta-worthy art exhibits at the Sweet Tooth Hotel, snap stunning rooftop pics with pink candy cocktails at Sky Blossom, or soak up the sun at Waterproof, a gorgeous pool on the 19th-floor of the Statler Hotel.
EXPLORE THE NEIGHBORHOOD
Roam around the charming Bishop Arts District and explore over 60 locally owned businesses, shop in style in the iconic Highland Park Village, one of Dallas' most exclusive neighborhoods, or eat, shop, and drink from day to night in bustling Lower Greenville.
FUN GROUP ACTIVITIES
Take a cocktail-making class at People's Last Stand, create your own terrariums at Jade + Clover's succulent bar, commemorate your trip with permanent jewelry from Nikki Smith Designs, pour your own candles at Malibu Apothecary, or take home a custom hat from Flea Style's hat bar.
GET GLAM
Get a blowout or beautiful makeup look done at Brite Beauty, create your own custom lipstick shade at MYX Blend Bar (pictured), or get mani-pedis with a side of iced coffees at the gorgeous Verbena Parlor + Social House.
PARTY BUSES, BIKES, + BOATS
Pedal while you party with Dallas Party Bike or Dallas Bike Bar, arrive in style on a Premier Transportation party bus, or take a sunset cruise on White Rock Lake with Spirit of Dallas.
RELAX + RECHARGE
Chill out with a facial at HeyDay, energize with a yoga class or sound bath at the stunning Jungle, or try seasonal spa treatments at Vivian's Spa.
SHOP 'TIL YOU DROP
Find the cutest outfits, home decor, and even gifts for the groom at Apothecary Social, deck yourselves out in fun accessories at Glam House, shop fun Dallas souvenirs and boho trinkets at Favor The Kind, or find your wedding perfume at The Scent Room.
WHAT HAPPENS IN DALLAS…
Have the ultimate girl's night out at Magic Mike Live, or get a fun and crazy workout with a pole dancing class Power BAR or Zensual Dance Fitness.